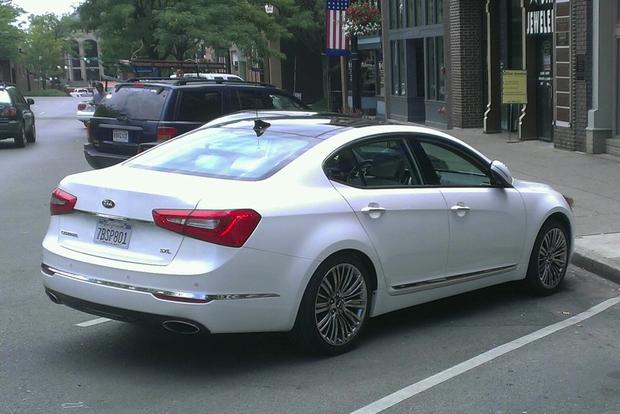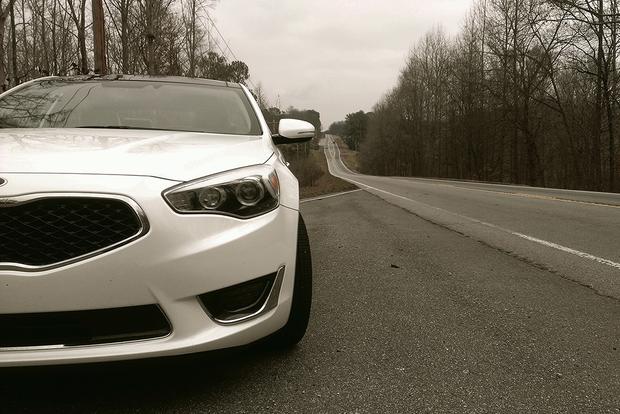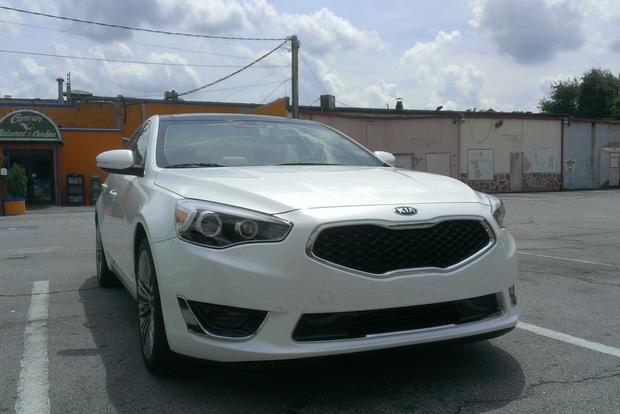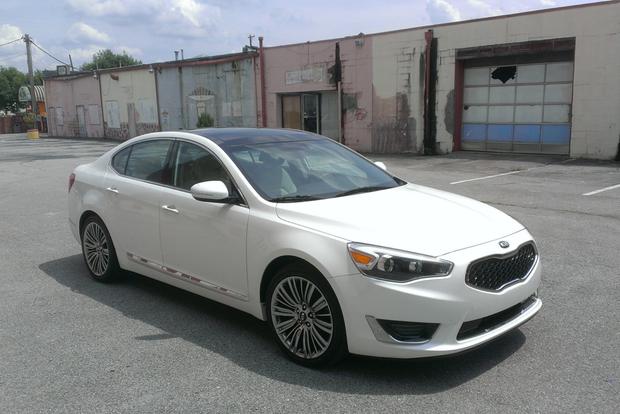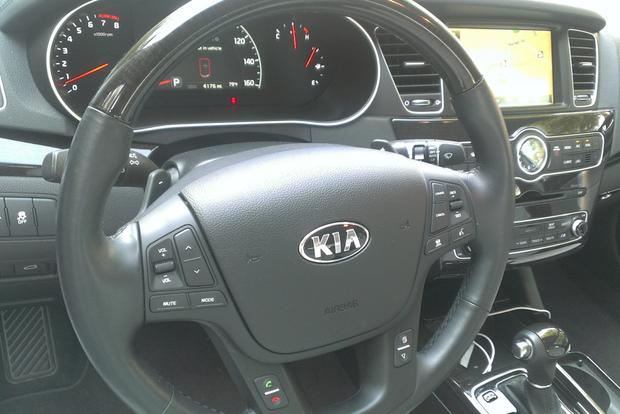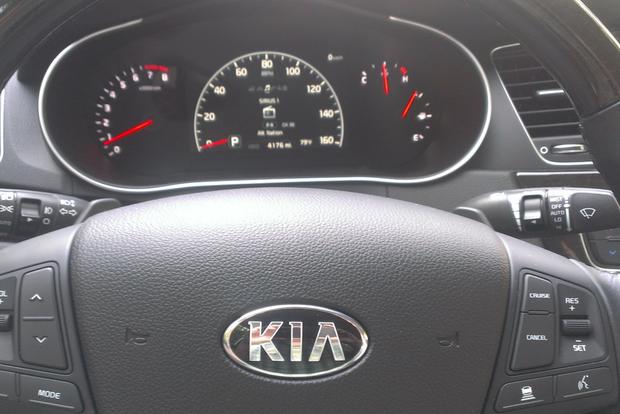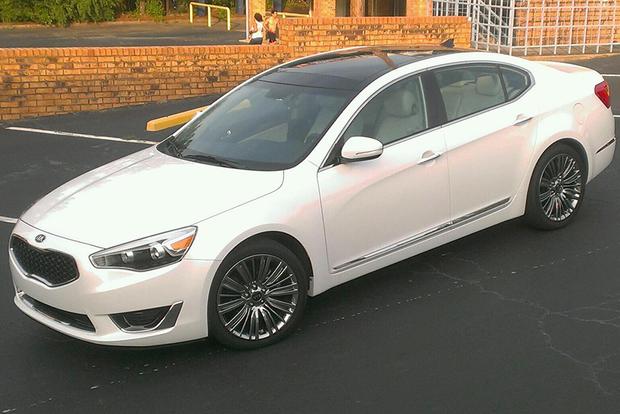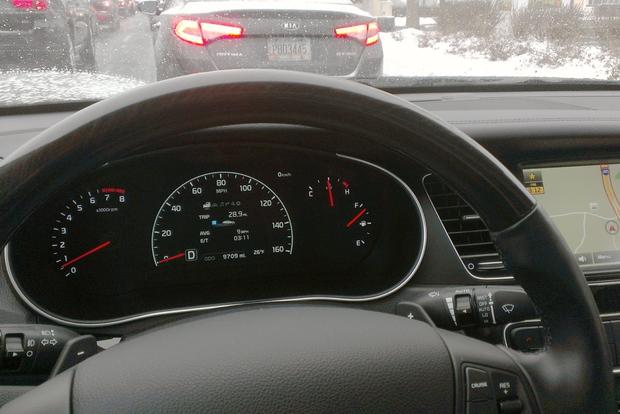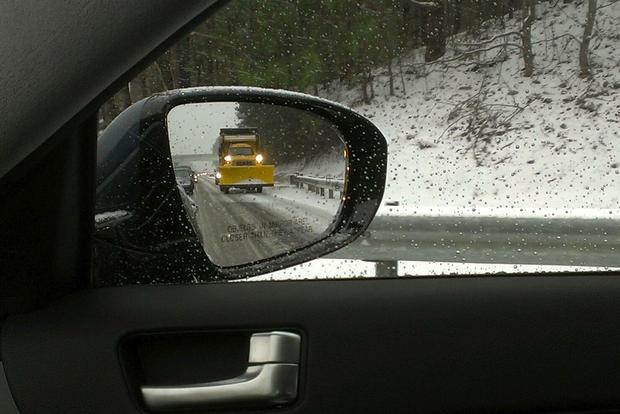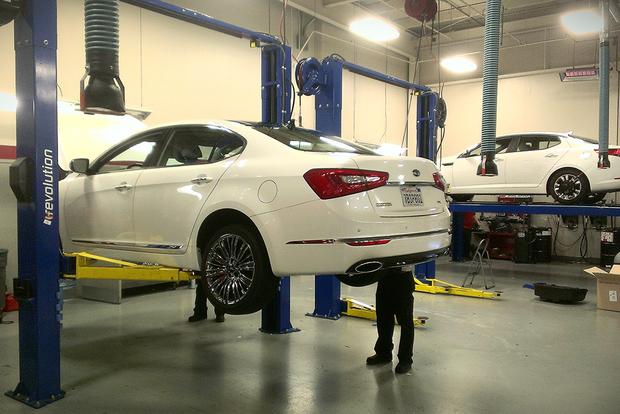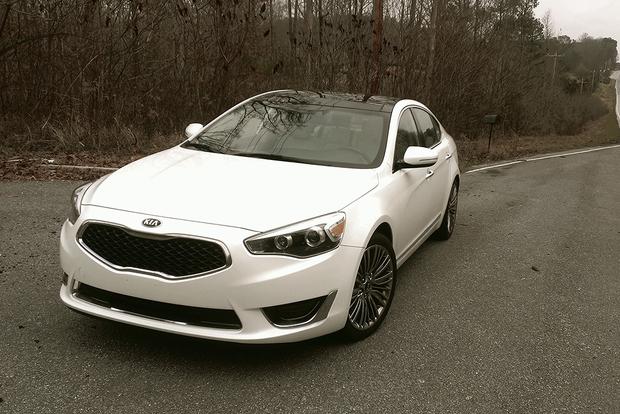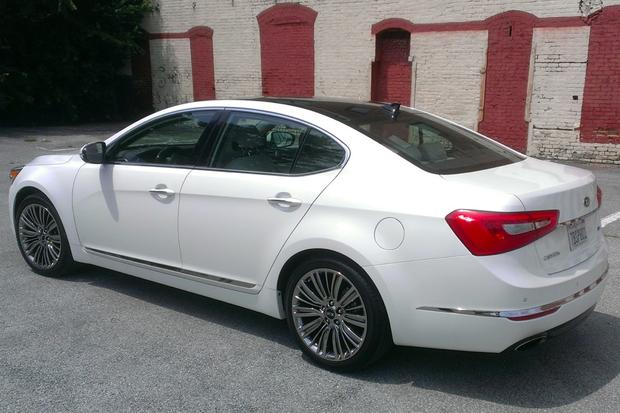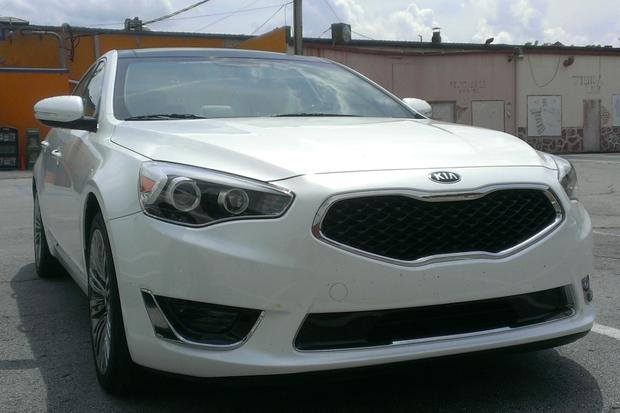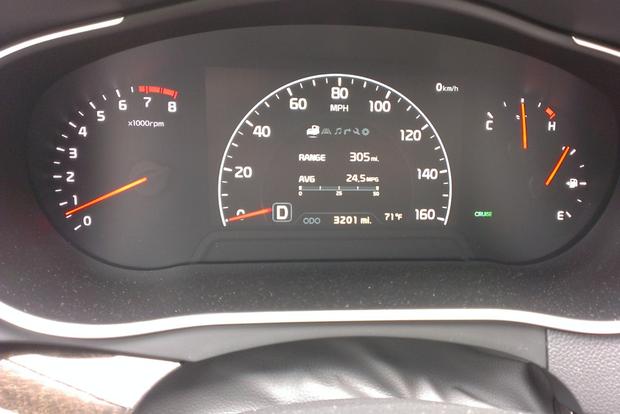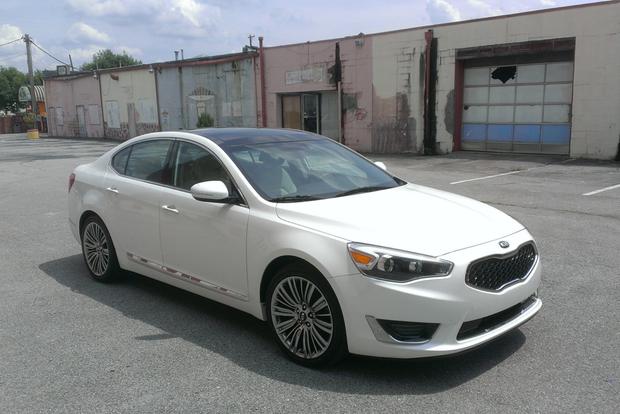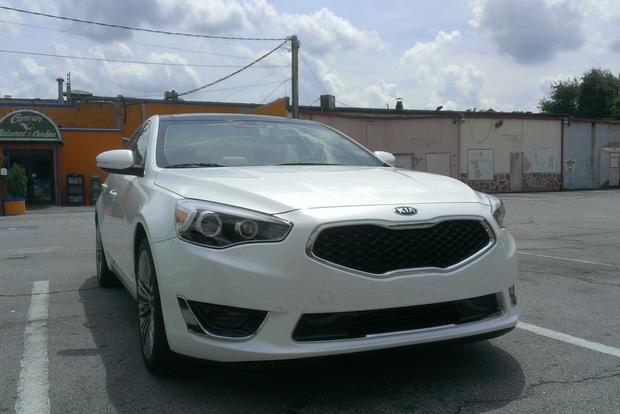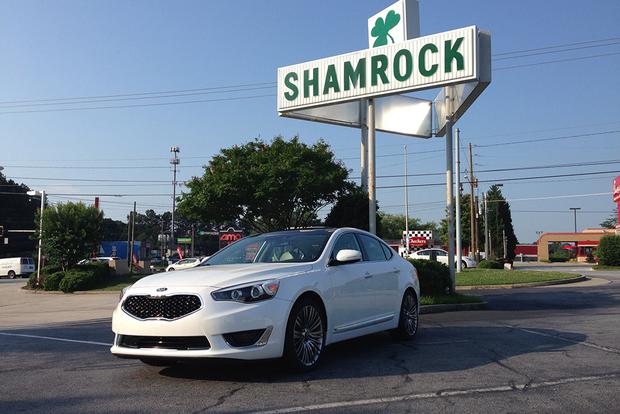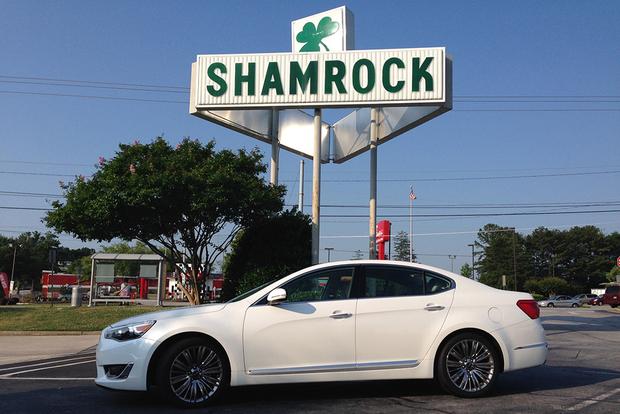 Our 2014 Kia Cadenza is going home -- and we're all a little gloomy about it.
We didn't expect to feel this way. When the Cadenza first arrived at our offices a little over a year ago, we didn't have high hopes. We figured it was just another Kia sedan with a little more power and a slightly nicer interior. But over the last year, our Cadenza has won each of us over, one by one, with Executive Editor Brian Moody recently calling it "the surprise hit of our test fleet." With only a few minor exceptions, we liked everything about the Cadenza: its equipment, its ride, its engine and its appointments. A surprise hit, indeed.
All the Benefits
Ride comfort was probably the Cadenza's biggest benefit. Although we knew this sedan was a top-of-the-line Kia, we didn't expect the ride quality to so closely emulate top-level luxury cars. In fact, we think it outshines some luxury vehicles that cost twice as much as our Cadenza, and nearly everyone who took a ride in the Cadenza or got behind the wheel commented on the sedan's impressive ride comfort.
Passengers also constantly expressed surprise at just how much equipment our Cadenza had -- and not just about usual items such as the nifty infotainment system or the high-quality backup camera. This luxury Kia included heated rear seats, a power rear sunshade, a panoramic sunroof and active xenon headlights, among many other luxury features normally found on more expensive cars. We also appreciated the high-quality interior trim, which was clearly a cut above what you'd find on even a top-level Kia Optima or Sorento.
And then there's the engine: Though the Cadenza is no sports car, its 293-horsepower 3.3-liter V6 is smooth, quiet, refined and more than powerful enough for most situations. We never found ourselves searching for more power.
And a Few Drawbacks
Of course, we had a few complaints about the Cadenza. One came when we went to turn it in: Although we had expected to be able to repair a slightly curbed wheel using an inexpensive mobile wheel repair service, we discovered that the Cadenza's wheels -- unique 19-inch alloys with a dark chrome surface -- couldn't be so easily fixed. The result was that we had to purchase a new wheel at a total cost of more than $550.
And then there were the little issues, such as the fact that you have to turn back on the heated seats every time you start the car, and there's an overeager blind spot monitoring system with a chime that's too loud. But these small problems failed to substantially cloud our opinion of the otherwise excellent Cadenza.
Great Deal -- Especially Certified Pre-Owned
But the Cadenza must go back, leaving us to mourn its departure. There's only one little bit of solace for us -- and for drivers interested in owning the luxurious Kia. Owing to its lack of popularity with car shoppers who want their luxury car to sport a better-known brand name, the Cadenza is a great deal on the used market. In fact, certified pre-owned 2014 models are currently listed for an average of $26,500 on Autotrader, which makes them ripe for shoppers who want a luxury car without a luxury price tag. After our year behind the wheel, we'd certainly give a hearty recommendation to drivers considering a 2014 Kia Cadenza.