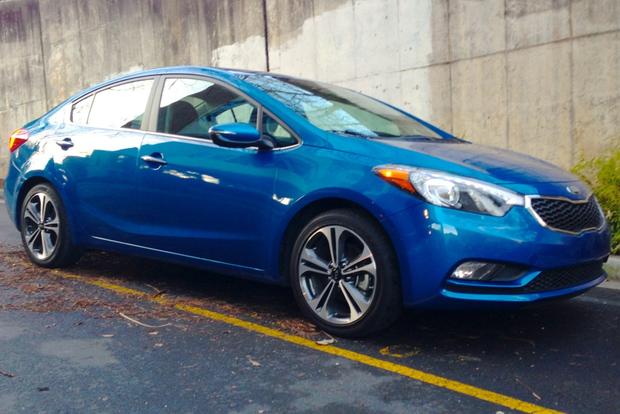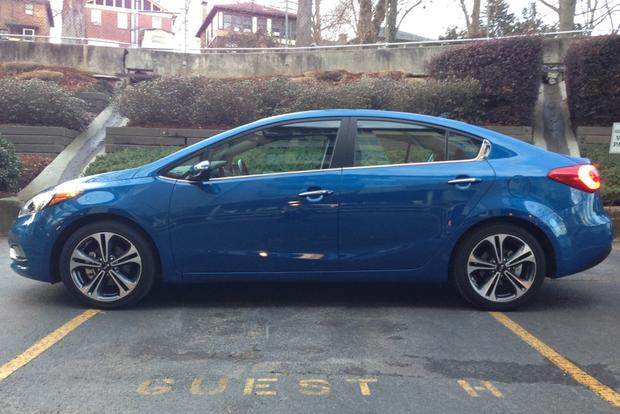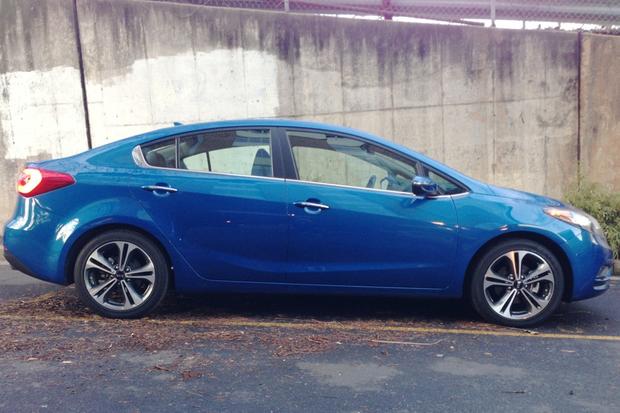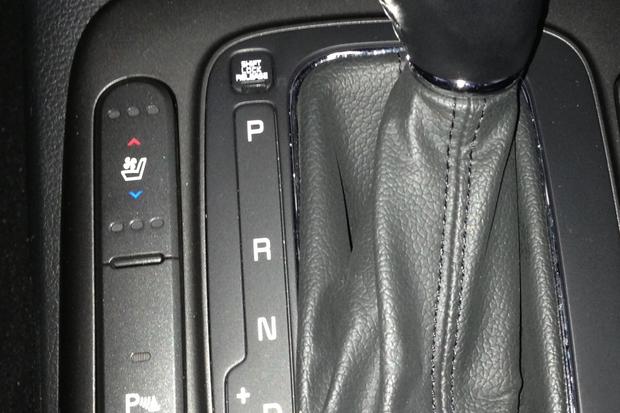 The 2014 Kia Forte has been totally redesigned in hopes of capturing a larger number of shoppers interested in a compact car. It boasts new styling, a new interior, new powertrains and a long list of available equipment, all intended to move the compact sedan from an also-ran to class leader. So how did Kia do? We spent a week behind the wheel of a well-equipped Forte EX to find out.
Impressive Equipment
You couldn't ride in or drive our Forte EX test car and not be impressed by its wide range of equipment. The sticker price on our car was around $25,000, a figure that included two packages: the Premium Package and the Technology Package. Both delivered exactly what they promised.
The Technology Package features a navigation system to go along with Kia's excellent UVO infotainment system. The system was highly intuitive, and we very much appreciated it, but we were more taken with other Technology Package highlights, including xenon headlights, LED taillights and dual-zone climate control. Not many cars in this class offer all of that equipment.
Opt for the Premium Package, which our test car also included, and you'll be surrounded by some truly high-end luxury equipment. How many compact cars can say that they boast front parking assist? Or a ventilated driver's seat? Or a heated steering wheel? Our Forte test car impressed us with all of those items and many more features once considered to be reserved for luxury vehicles.
Powertrain Pros and Cons
Everyone appreciated the get-up-and-go of the Forte's 173-horsepower, 2.0-liter 4-cylinder. In fact, we strongly recommend that drivers opt for the Forte EX, if only to get this engine. That's because the base-level Forte LX includes a 148-hp 1.8-liter, which seems a bit taxed in some driving conditions. With the 2.0-liter powerplant, our staffers saw fuel economy between 27 to 30 miles per gallon in city and highway driving, excellent figures that stand on the high end of the Environmental Protection Agency's 21 mpg city/29 mpg hwy rating.
The only problem? Nearly everyone complained about the Forte's engine noise. While the engine didn't feel rough, it certainly sounded louder than the powertrains in rival vehicles, especially at idle. It wouldn't be enough to make us avoid the Forte, but it is an issue worth mentioning.
On the Road
Of course, the Forte isn't all about powertrain and equipment. We really enjoyed the sedan's driving characteristics, and nearly every staffer was impressed by the direct feel of the Forte's steering. It's come a long way from Kia models in years past, where steering could be numb and unpleasant. We also appreciated the Forte's composure over bumps, potholes and various other challenges of day-to-day driving. The smooth ride is especially a big deal in the compact car world, where many automakers save money by skimping on ride quality. Not so in the Forte.
Our Take
In the end, we were highly impressed by the 2014 Kia Forte. Generally speaking, the sedan's driving experience is excellent, as is its 2.0-liter engine. Our only gripe is engine noise, but we can live with it, especially as we're enjoying the long list of equipment ranging from the Forte's cooled driver's seat to its heated steering wheel and Kia's useful UVO infotainment system.
Would we consider the Forte to be the best car in the compact sedan class? Possibly, though we'd urge drivers to check out the Dodge Dart and the latest Mazda3 before reaching a conclusion. Either way, we recommend the Kia Forte over more popular compacts like the Honda Civic and Toyota Corolla.