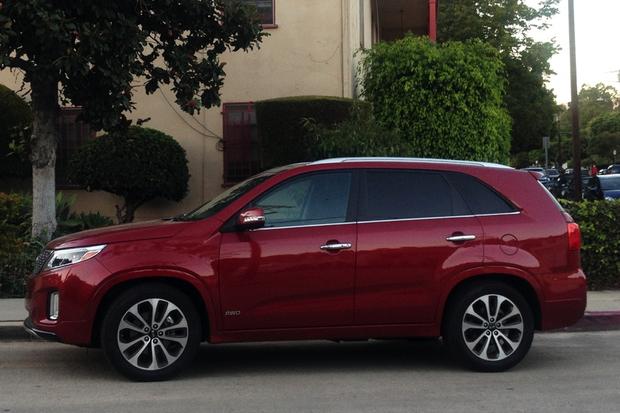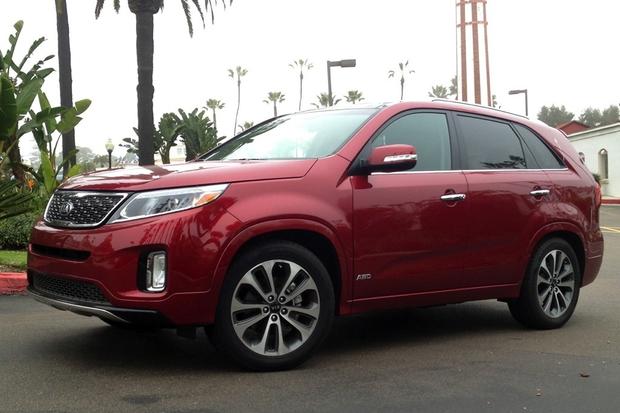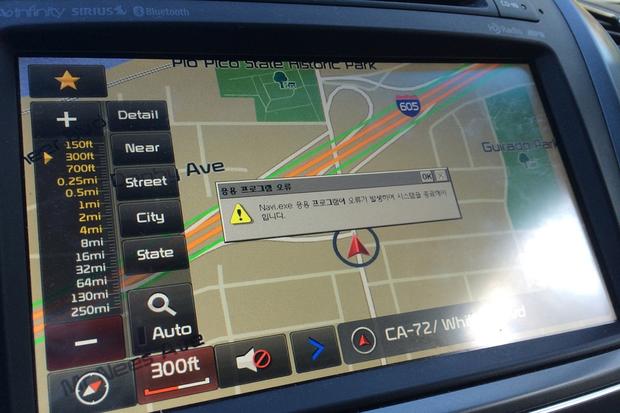 As our long-term 2014 Kia Sorento SX approaches the end of its year-long loan with nearly 28,000 miles on the clock, we've been impressed by its dependability and nearly trouble-free operation. Considering our early suspicions that the Sorento's approachable price point and long list of potentially troublesome electronic amenities might spell disaster, it's safe to say that Kia has far exceeded our initial expectations.
Our first service visit at 15,828 miles was a painless and actually rather pleasant experience, though the service facilities at that particular dealership were less than premium. To mix it up this time, we chose another factory service facility and landed at Kia Sherman Oaks, a quick 15-minute drive from home.
The Service Experience
As with our first service experience, setting up an appointment for routine maintenance was easy; all it took was a phone call on a Saturday to schedule a Monday morning visit. We were told that it would take about an hour and a quarter to complete the 20,000-mile service (yes, the "Service Required" indicator had been lit for some time), assuming no unexpected overbookings.
As with our first service, our service adviser was courteous and friendly; unlike that first experience, the facilities at Kia Sherman Oaks were much more in line with our expectations for a mid-luxury-level dealership.
Because our time estimate was conditional based on that morning's workload, we weren't surprised that it took a little longer -- about one hour, 45 minutes. Thanks to the waiting room with Wi-Fi and free coffee, we had no problem with the slightly extended wait time.
Bottom Line: Quick, Easy and (Relatively) Cheap
One of the things we appreciated most about our time at the Kia facilities was the pleasant experience offered by Manny, our service adviser. Other positives were the relatively short notice needed to book the appointment and the realistic estimate of how much time the process would take.
We were charged $105.56 for the service, a reasonable amount for an engine-oil change, air-filter rotation, tire rotation and a multi-point inspection. The dealership also washed the car for no additional charge before returning it. Nice touch, guys.
With our 2014 Kia Sorento SX long-term test approaching its end, we were happy to see that it's just as easy to maintain the Sorento as it is to live with it day to day.