Car Comparison
2014 Lincoln MKZ vs. 2014 Lexus ES 350: Which Is Better?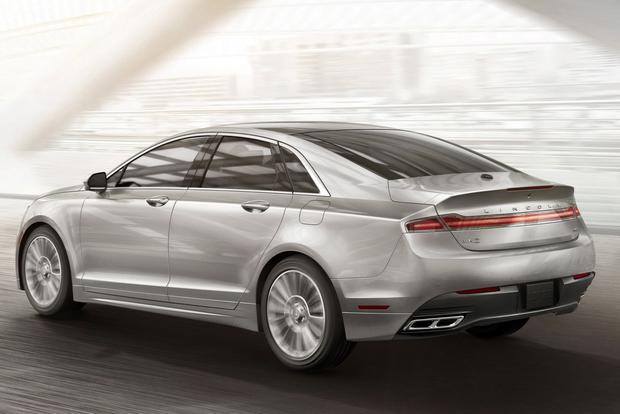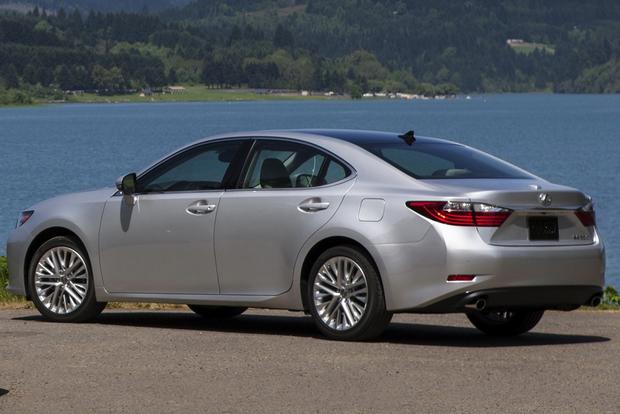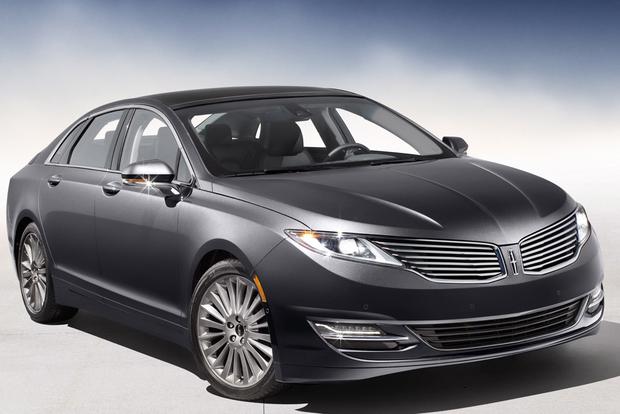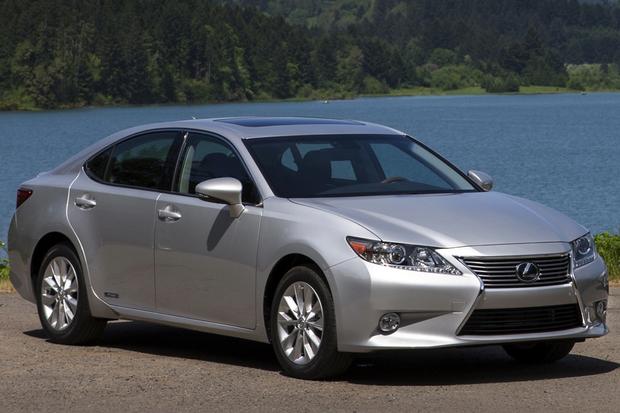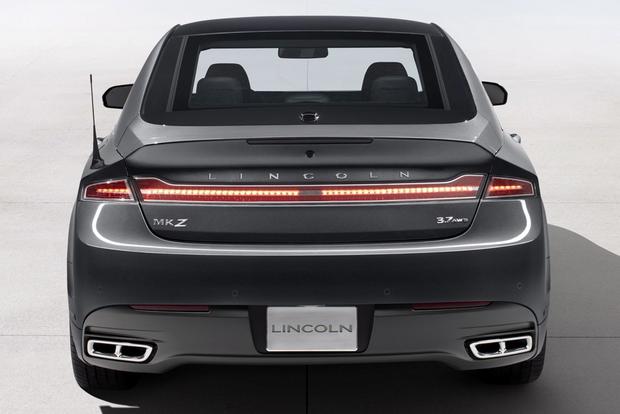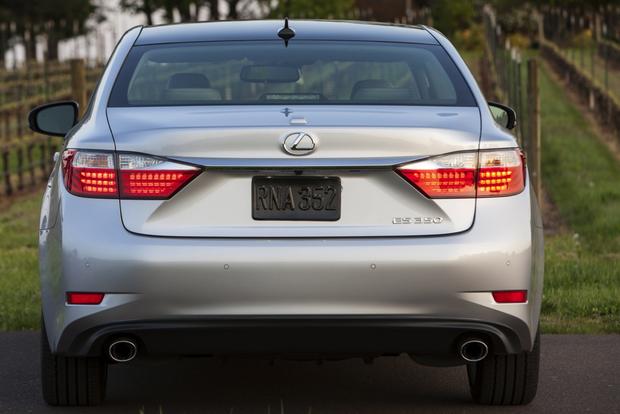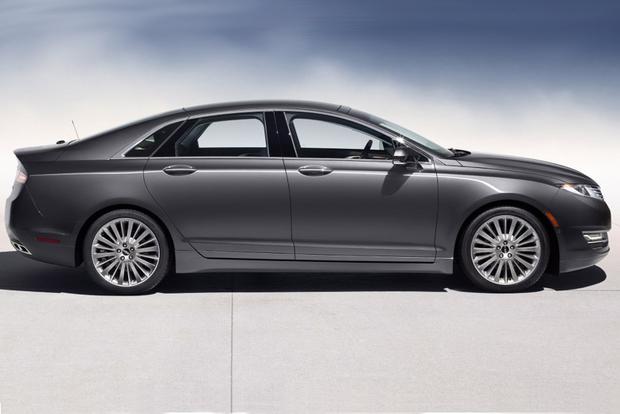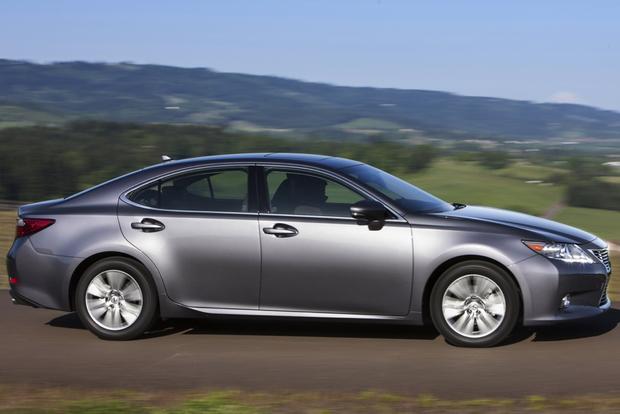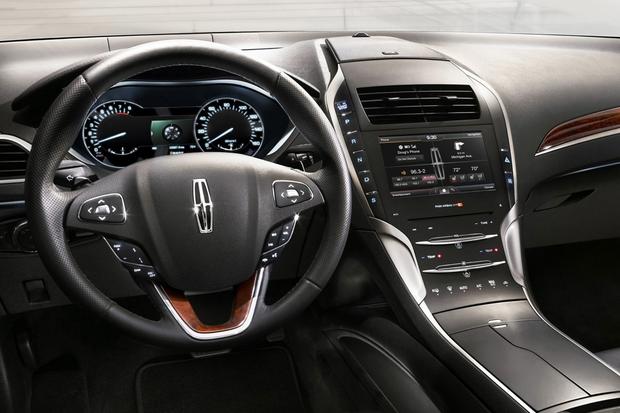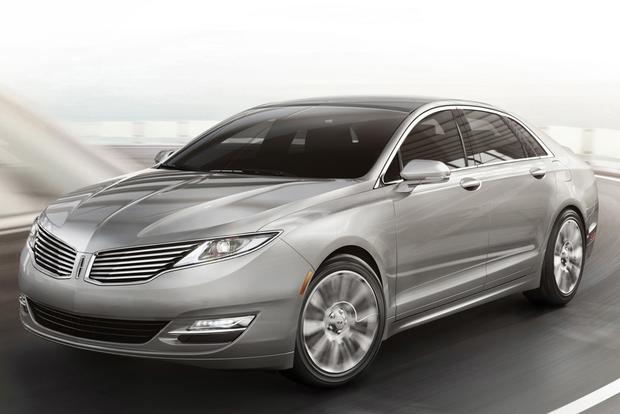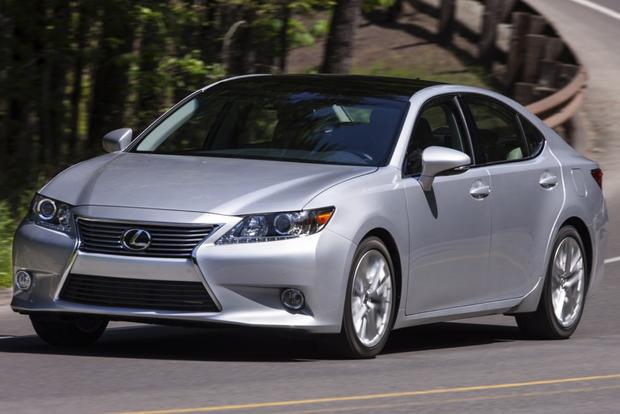 If you're searching for a brand-new luxury sedan with an emphasis on comfort and convenience, you'll want to consider the 2014 Lincoln MKZ and the 2014 Lexus ES. Both boast a wide range of comfort and convenience features, along with a smooth, relaxed ride. The models also offer similar pricing and fuel-efficient hybrid variants. Which one is better? To find out, we took a close look at the two sedans. But first, let's see what's new with each one for the 2014 model year.
2014 Lincoln MKZ
The Lincoln MKZ is unchanged for the 2014 model year, following a complete redesign for 2013.
2014 Lexus ES
The Lexus ES makes a few minor changes for the latest model year. Xenon headlights are newly standard, for example, while ventilated seats are now available on models equipped with Lexus's NuLuxe upholstery. Bamboo wood interior trim is now available, while iPhone owners can opt for Siri Eyes Free capability.
Reliability
According to industry experts at J.D. Power, both the Lexus ES and the Lincoln MKZ are among the most reliable cars on the market. The ES slightly edges out the MKZ, however, earning a perfect 5-circle score in the firm's Power Circle Ratings, which indicates reliability that's among the best. The MKZ earned four circles, indicating better than average reliability. As for warranty length, the ES and MKZ have the exact same coverage: 4 years/50,000 miles of bumper-to-bumper warranty, and 6 years/70,000 miles for powertrain protection.
Both the MKZ and ES are exceedingly reliable, though the Lexus may slightly edge out the Lincoln in terms of overall dependability.
Fuel Economy
The MKZ offers three available engines. Base models sport a 240-horsepower 2.0-liter turbocharged 4-cylinder, which returns 22 miles per gallon in the city and 33 mpg on the highway with front-wheel drive, or 22 mpg city/31 mpg hwy with all-wheel drive. Drivers who want more power can upgrade to a 300-hp 3.7-liter V6, which returns 19 mpg city/28 mpg hwy with front-wheel drive, or 18 mpg city/26 mpg hwy with all-wheel drive.
Finally, drivers especially interested in fuel economy can get the MKZ Hybrid, which offers a 188-hp 2.0-liter hybrid 4-cylinder. It returns 38 mpg in the city and 37 mpg in highway driving.
The Lexus ES is available with two engine choices. Base-level ES 350 models come with a 268-hp 3.5-liter V6, which returns 21 mpg city/31 mpg hwy. A hybrid-powered ES 300h is also available, boasting a 200-hp 2.5-liter 4-cylinder. It returns 40 mpg city/39 mpg hwy.
Which is better? In terms of overall gas mileage, the Lexus wins because the ES 300h slightly beats the MKZ Hybrid in terms of fuel economy. If you want a V6, the Lexus's 268-hp unit tops the Lincoln's 300-hp powertrain by a few mpg. However, drivers who stick with the base-level engine will find that the MKZ's 4-cylinder is more efficient than the ES 350's V6 and just as quick. In the end, fuel economy figures are so close that this category is largely a toss-up. In real-world driving, we don't think you'll notice major fuel economy differences between these two cars.
Safety
In crash-testing, both the Lincoln MKZ and the Lexus ES earned a perfect 5-star overall score from the National Highway Traffic Safety Administration. The MKZ also earned a coveted Top Safety Pick+ rating from the Insurance Institute for Highway Safety (IIHS), while the ES hasn't yet endured enough crash tests to earn a score from IIHS.
Both cars have a wide range of optional safety gadgets. They both offer parking sensors, a lane-departure warning system and a blind spot monitoring system with rear cross-traffic alert, for example. Both cars also boast available adaptive cruise control. The Lincoln, however, adds a few features on top of the Lexus's equipment, and it helps it to stand out just a little more. Those items include a forward-collision alert system including an automatic braking function, a lane-keeping system that ensures you won't drift from your lane, and even an automated parallel parking system for easy and safe parking.
Although both the MKZ and ES offer about the same level of crash protection and a wide range of safety-related options, the Lincoln stands out for its excellent Top Safety Pick+ score and its even broader array of high-tech safety features.
Technology
The Lincoln MKZ and Lexus ES are packed with a wide range of high-tech features, both standard and optional. In terms of standard features, both cars include all the equipment you'd expect, such as keyless access with push-button start, dual power front seats and dual-zone automatic climate control. The Lincoln, however, stands alone with its infotainment system because, while Lexus's Enform feature is optional, the MKZ includes the easy-to-use MyLincoln Touch and its accompanying 8-inch screen as standard equipment.
The Lincoln continues its advantage over the Lexus when you turn your attention to its options list. It includes several high-tech safety items that the Lexus doesn't offer, such as a forward-collision alert system, an automated parallel parking system and a lane-keeping-assist function that helps to ensure you won't stray from your lane. It also boasts a wider array of luxuries, including heated rear seats and a power tilt-telescopic steering wheel. As a result, the MKZ is our pick when it comes to high-tech features, though the ES isn't very far behind.
Value
When you compare gas-powered versions of the MKZ and ES, you'll find that the Lincoln offers a slight price advantage: Its starting MSRP is around $36,000 with shipping, compared to $37,400 for the ES 350. The $1,700 between the two cars is widened when you consider that the MKZ offers more standard equipment, including an 8-in touchscreen and the MyLincoln Touch infotainment system. Admittedly, the Lincoln uses a 4-cylinder compared to the Lexus's standard V6, though we happen to think that the 2.0-liter EcoBoost 4-cylinder is an excellent engine that will rarely leave you wanting more power.
If you're considering hybrid versions of the MKZ and ES, however, the price gap is even wider. The MKZ Hybrid costs the same as its gas-powered counterpart, which means its base MSRP is just $36,000 with shipping. The Lexus, meanwhile, starts at more than $41,000 including destination. While it offers better gas mileage than the Lincoln does, those extra 2 mpg hardly justify a $5,000 price gap. As a result, we think the MKZ offers a better value than the ES.
AutoTrader's Advice
Both the 2014 Lincoln MKZ and the 2014 Lexus ES are highly competent luxury sedans that offer very compelling choices for shoppers interested in an upscale new car. If we were buying, we'd go with the MKZ.
One reason is price: The MKZ is around $2,000 less expensive than the ES, while the MKZ Hybrid is a whopping $5,000 cheaper. The MKZ also offers more equipment, more safety features and better fuel economy from its standard powerplant. Yes, it's true that the Lexus boasts better reliability, but the MKZ's excellent rating is a selling point, too. We also happen to think that the MKZ is a little more fun to drive, which is just icing on the cake.