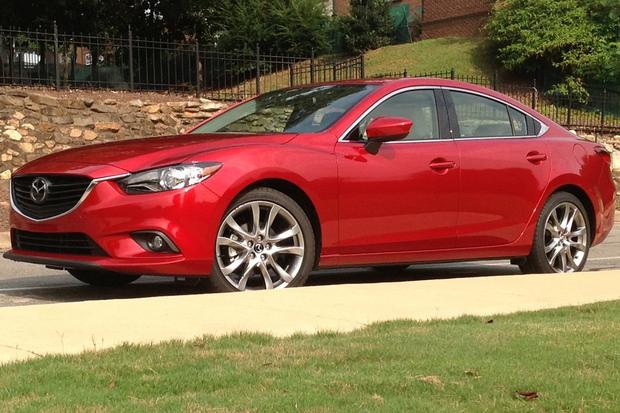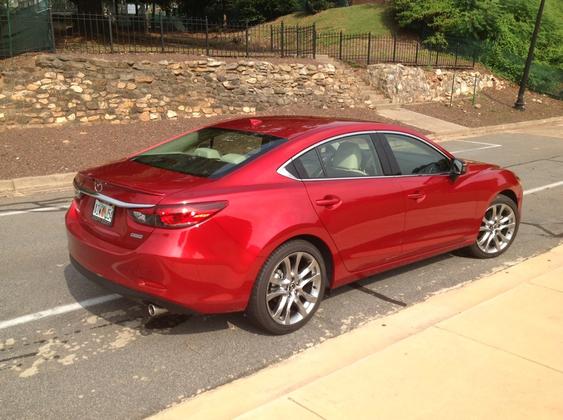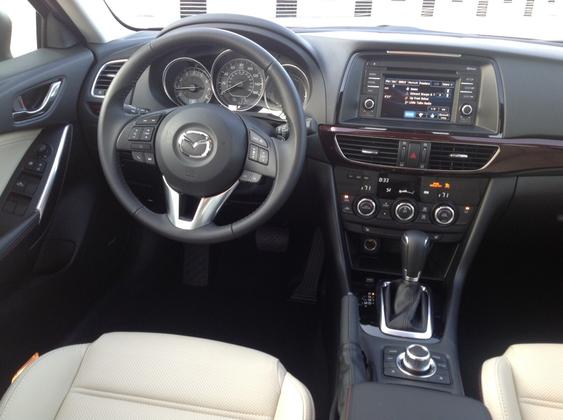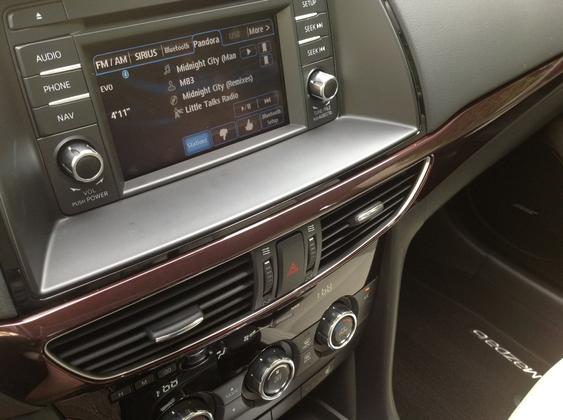 It's been a couple of months since I last had the keys to our long-term 2014 Mazda6. In that time, our staffers had managed to add a few thousand miles, eclipsing the 10,000-mile mark. After just a few short minutes back in the car, I was pleasantly surprised to find that I still really like it. I agree with almost everyone else that the Mazda6's styling looks good from just about every angle, the handling is still at the top of its class, and the amount of technology packed into a vehicle in this price range still amazes me.
Time for an Upgrade
The only issue that I noticed involved one of those pieces of technology. When using the navigation system to check the traffic on my route home, the screen just kind of kept spinning. The system seemed to be having trouble locating the Mazda's precise location. With most in-dash navigation setups, this type of issue probably would require a trip to the dealership, but the 2014 Mazda6 uses a TomTom device that can be updated right at home.
A panel right by the driver's left knee houses a small SD card that holds the navigation system's information. Using this type of setup, it's really quite simple to upgrade to the latest version.
After downloading TomTom's desktop software program, I followed the on-screen instructions to download the most recent updates (including one that was designed to help to better locate the car!) and inserted the SD card to update. After about 20 minutes to transfer the information to the SD card, I then reinserted the card back into the car and waited another five minutes to transfer that new software to the in-dash system. Pretty simple.
Some editors have complained about the TomTom system, saying it's too slow or the graphics aren't that great. Updating the software in such a quick and simple fashion, however, has most of them rethinking their comparatively minor complaints.
Good Results
In addition to being able to pinpoint our Mazda more accurately, there were also multiple map updates. I live in downtown Atlanta, where there always seems to be new buildings under construction, businesses coming and going, and roads being updated. The refreshed navigation system had no trouble locating and directing my girlfriend and I to a new restaurant that we had been wanting to try.
I'm always a fan of being able to do things myself. Problems or issues with a new car are generally covered for free under your warranty, but this usually means a trip to the dealership. Some people also visit the dealership for regular service in an effort to keep that warranty intact, but being able to complete this entire upgrade and fix a minor issue myself gave me a feeling of satisfaction that you just don't generally get when caring for a new car. Let's add this to the growing list of reasons why I continue to think that the 2014 Mazda6 is one of the best new cars in the marketplace.