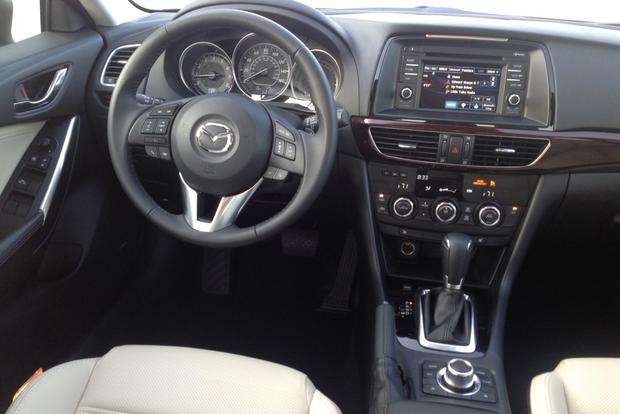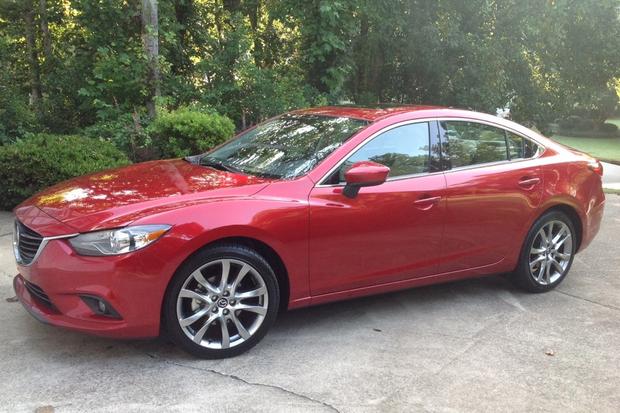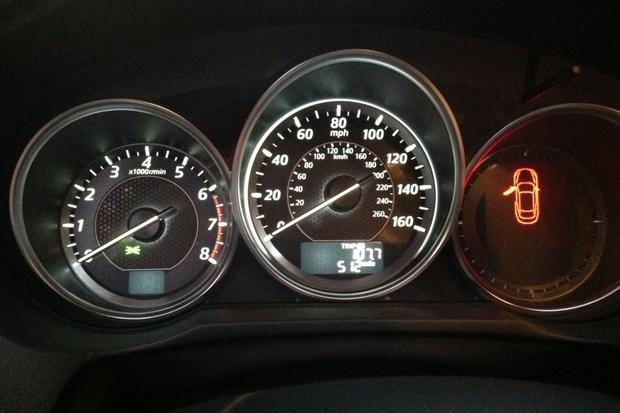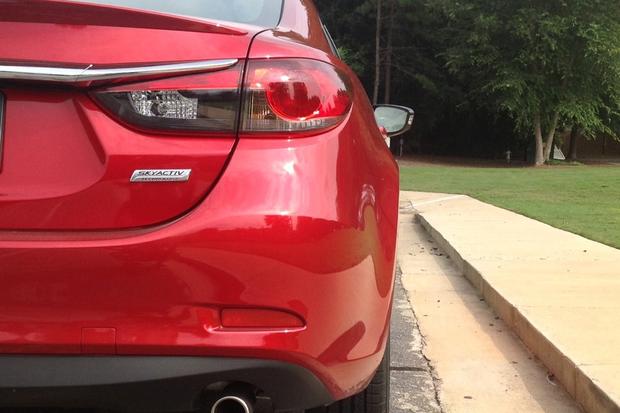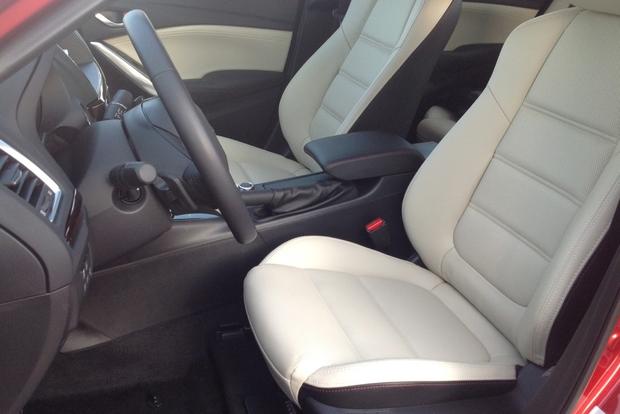 Our long-term 2014 Mazda6 is making its way around the office, which means many AutoTrader.com staffers are getting behind its wheel for the first time. We've gathered some first impressions from a few editors who recently took a spin.
Interior Love
Nearly everyone agrees: the latest Mazda6 is very easy on the eyes. But not as many people realize it's just as handsome on the inside. That's especially true of our long-term car, which has a contrasting leather interior that was, according to one staffer who had the car for a week, "loved by all who traveled inside."
The ergonomics are just as good, with all drivers noting that buttons fall right to hand and the seats are comfortable and well-designed. The same goes for the shift paddles, which have found favor among early testers for a quality feel and ease of use.
Middling Performance
One thing we've already heard a lot: The Mazda6's performance doesn't quite match its sporty styling. From the outside, the Mazda6 looks exciting and fun-to-drive, and it is -- to an extent. Steering and handling, for instance, are excellent. But floor it off the line and you won't find neck-snapping acceleration. Instead, performance is surprisingly close to other midsize sedans. That disappointed some staffers who were no doubt wooed by Mazda's Zoom Zoom marketing campaign.
Lots of Gadgets
Our Mazda6 is especially impressive because it's loaded with so many gadgets. How many $33,000 cars do you know that feature adaptive cruise control, infotainment with navigation, forward collision alert, lane departure warning, heated leather seats and 19-inch alloys? It's a luxury-car list of features in a midsize family sedan.
But a few of those features are a little better on paper than in practice. The auto high beams, for example, sometimes come on -- or fail to come on -- when you wouldn't expect. The solution is to put the lights in manual mode, but that defeats the purpose of automatic high beams. One driver also complained that the infotainment system is a bit dated compared to the shiny new systems in a few rivals.
Overall First Impression: Great, So Far
Yes, our staffers have a few gripes here and there. But they're a picky bunch, so it's telling that nearly everyone has walked away from the 2014 Mazda6 saying they would consider one for their own family. That's high praise, so we're excited to see how the next few months will pass with our stylish midsizer.