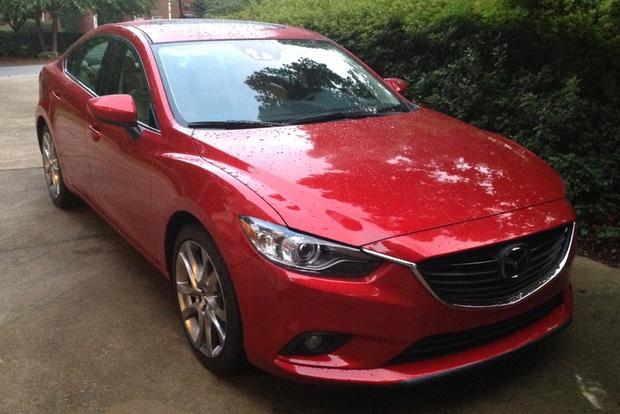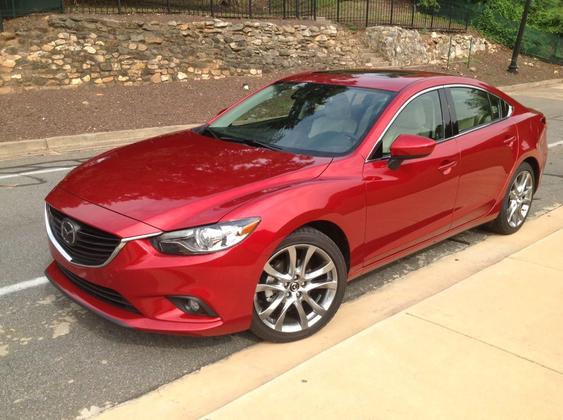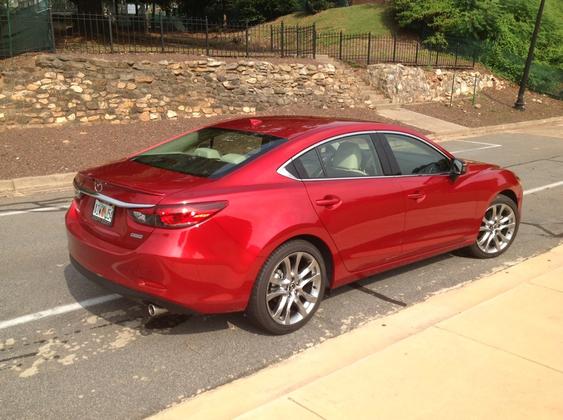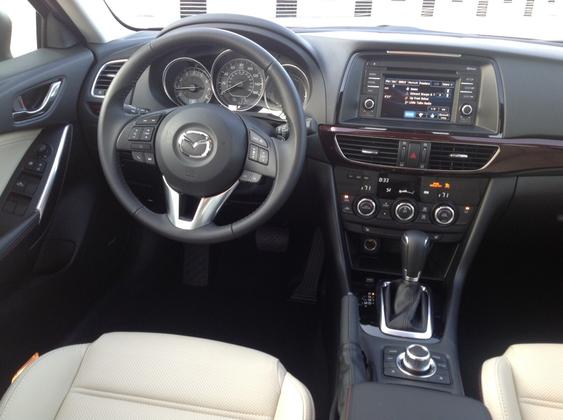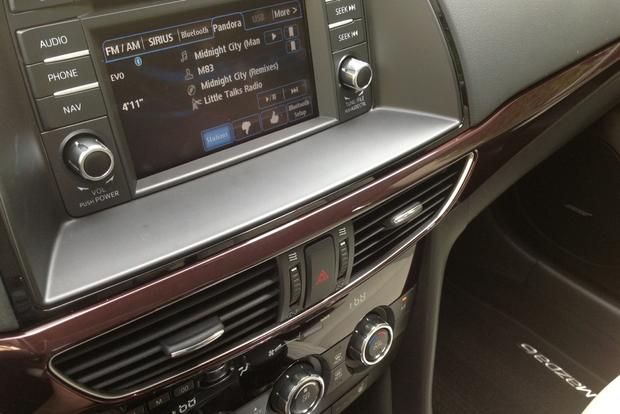 I recently had the chance to take our 2014 Mazda6 long-term test car on a long road trip -- about 7 hours of total round-trip driving. Like most of our other staffers, I have nearly universal praise for many aspects of the car: comfortable seats, ample power, good on gas and handsome to look at. I did, however, run into some trouble concerning a few of the car's high-tech gadgets.
My primary issue centered around the Mazda6's navigation system. In a word, it's mediocre. We've said it before, considering the Mazda's $30,000+ price, we expect the tech to be a little better. In the Mazda6, the navigation screen is small, slow to respond and surprisingly tough to get the hang of. It relies on graphics rather than labeled buttons for many functions. It's one of my least favorite navigation systems in any modern car.
One plus, the arrows that point you in the right direction are large and easy to see. Also we have a love/hate relationship with the auto-zoom features that zooms into an area of the nav screen as you slow for a turn.
I also wasn't especially pleased with the iPod interface. Not only did it take several minutes to read my device (even though I used a cord to plug it in), but it insisted on starting with the first song alphabetically in my iPod library every time I turned on the car, regardless of where it left off when I stopped before. Some cars (Honda for example) will remember where in your playlist you left off and pick back up at the same track.
Finally, the adaptive cruise control drew a little ire, not because it's hard to use (in fact, it's very intuitive), but because it leaves too much space in front of the car on even the closest setting. Other cars ended up always pushing their way in front of me, which in turn made the Mazda6 cruise control back off even more. It's a never-ending cycle, and one I responded to ultimately by just turning off the system. Our guess, the adaptive system is set up with a greater emphasis on safety versus driver convenience.
In the end, these concerns aren't annoying enough to make me walk away from the 2014 Mazda6. In fact, I still happen to think the car is one of the best midsize sedans on the market, but given a few of the frustrating issues with some of the Mazda6's gadgets, it's clear just how competitive the landscape has become for all new cars, especially mid-size sedans.
Our advice: Test drive several models before you decide on the right car for you. And be sure to spend time on the highway using features like adaptive cruise control and navigation systems.