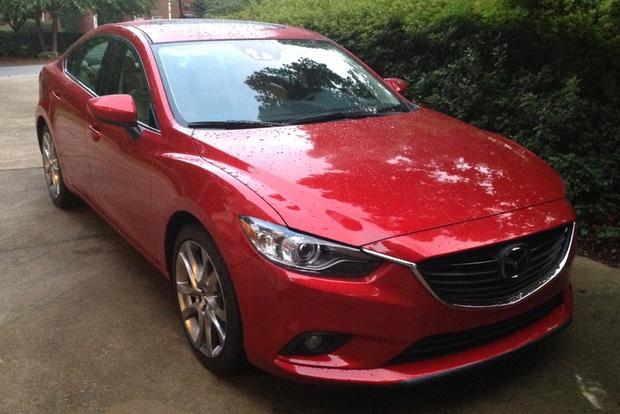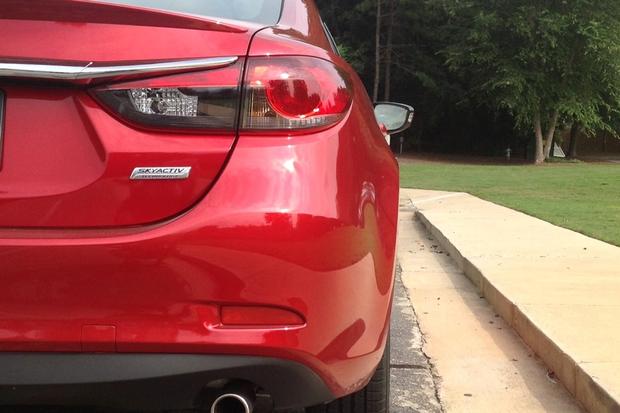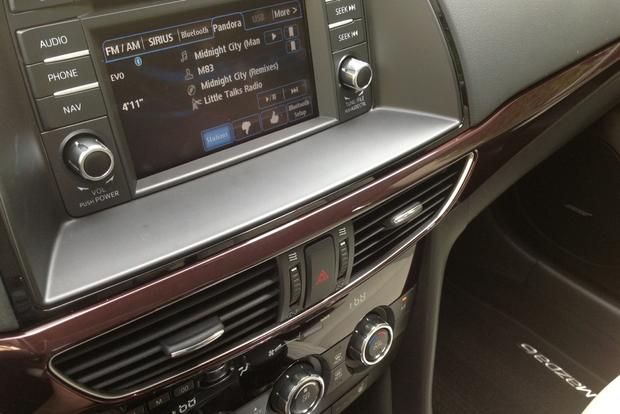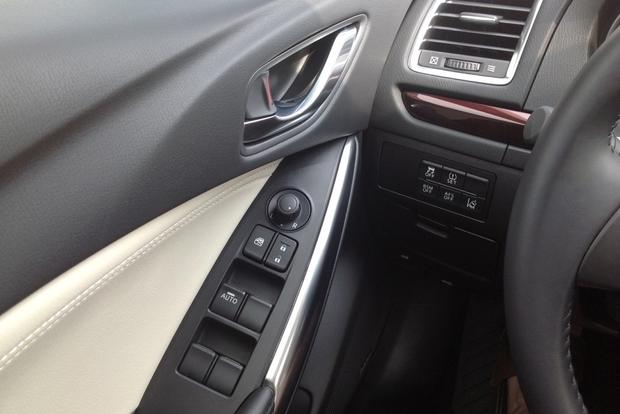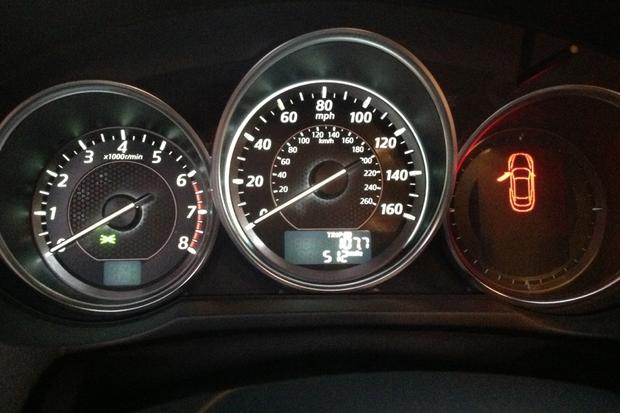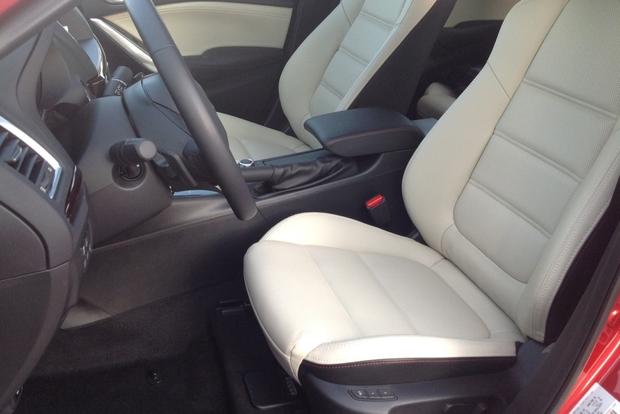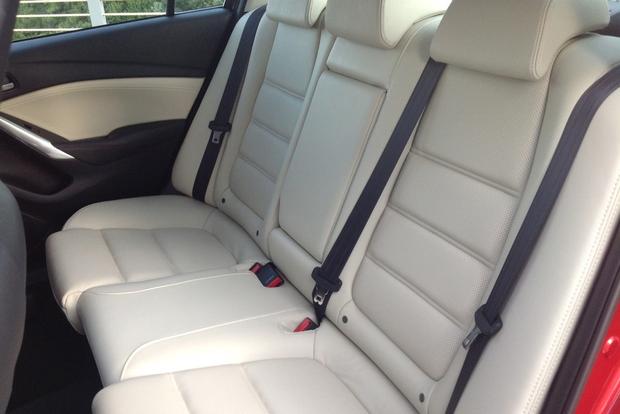 Does the new Mazda6 look a little like the mid-'90s Mazda MX-6? Either way, the 2014 Mazda6 looks stunning. It's probably the best looking midsize sedan out there.
But there's no shortage of new cars that look great on the outside. (The Ford Fusion, Chevy Impala and Kia Optima come to mind.) But I have a problem with cars that sport a stylish exterior yet fall short when it comes to the interior. The current Toyota Camry, 2013 Nissan Rogue and Honda CR-V are three cars that look great on the outside but don't have exceptional interiors. Thankfully, the Camry is about to get an update, and the Nissan Rogue is all-new for 2014.
Nice Interior
With the 2014 Mazda6, the company is clearly sweating the details. Mazda designers and engineers seem to instinctively know where the company's cars have fallen short in the past and have set out to fix any perceived problems -- the 6's interior is a perfect example.
We opted for the light-colored seats (officially called Almond) and, so far, it has been a great choice. But it's not just a trick. The materials inside actually feel nicer and of a higher quality than the previous Mazda6.
The red stitching on the seats, the solid feel of the centrally mounted control knob and the tight fit and pleasing texture of the steering-wheel-mounted buttons all communicate a level of quality that exceeds both Honda and Toyota.
We've long admired the Nissan Altima's plusher-than-usual interior, and the Mazda6 almost matches that -- say, a nine on a scale of one to 10.
As an aside, we think a $33,000 car should have a nav screen larger than 5.8 inches, but it does the job and works well for the most part.
Priced Right
Also, a little perspective on that $33,000 price: That's the top of the line, fully loaded Mazda6 Grand Touring price. It looks and drives like a more expensive car, but if you want a little style on a budget, there are other Mazda6 choices. The Mazda6 Sport starts at just about $21,000.
Here's the bottom line: If you're shopping for a Honda Accord or Toyota Camry, drive the Mazda6. You won't be disappointed.