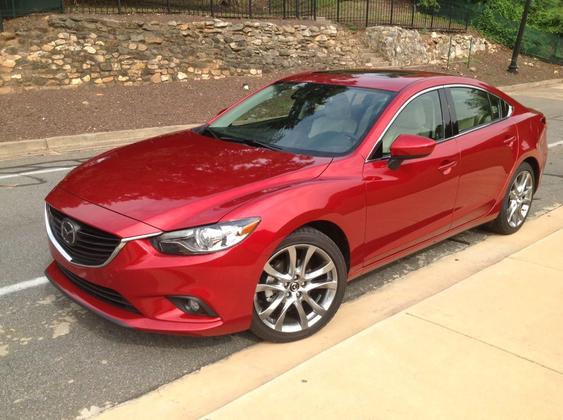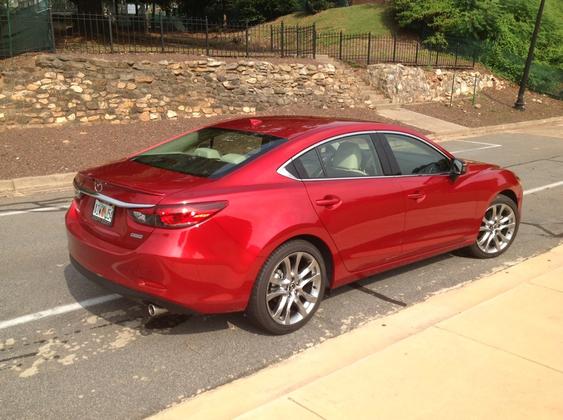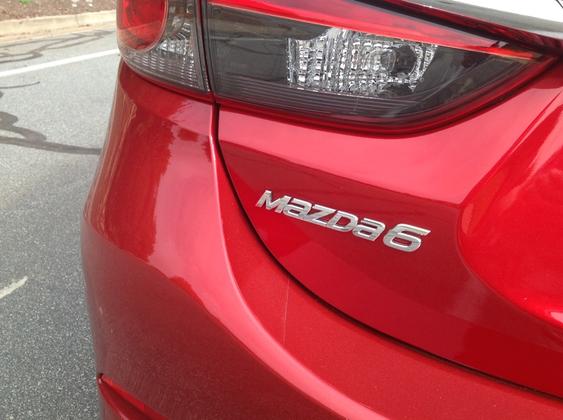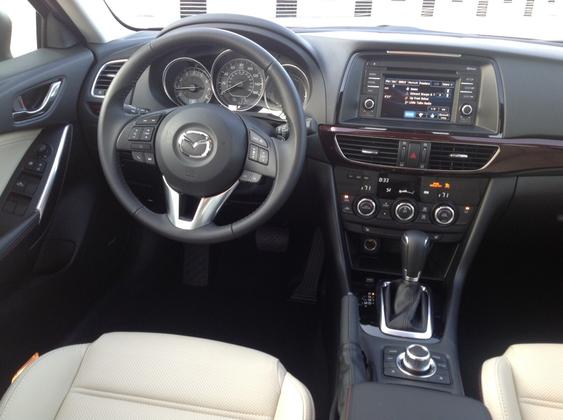 "Sexy." That's the one-word comment recently left by one of our Instagram followers. The comment itself isn't so unusual; plenty of high-dollar sports and luxury cars receive glowing praise because they just look so good. What is unusual is that the comment was made about a photo of a reasonably priced, family-friendly sedan -- the new 2014 Mazda6.
We're not completely surprised. We've long admired the new Mazda6's striking exterior look and seriously upgraded interior. And that's exactly why we decided to take a closer look at the Mazda6 by adding it to our long-term fleet of cars.
Stiff Competition
The 2014 Mazda6 is technically a budget-friendly family sedan that goes head-to-head with cars such as the Honda Accord, Nissan Altima, Toyota Camry and Kia Optima.
That's stiff competition for sure, but would you call any of those cars sexy? OK, maybe the Kia Optima is sexy.
Even so, the playing field is level at this point. Shoppers could choose any of the sedans listed above and be perfectly happy; there isn't a terrible car in the bunch. We think youthful or stand-out styling will be the make-or-break for many shoppers.
Features and Price
Our car is the 2014 Mazda6 Grand Touring model ($29,695) with just a few options. To complement the new Mazda6's slick new look, we opted for the Soul Red paint ($300), upgraded door-sill plates ($125) and the Grand Touring Tech Package ($2,080). The Tech Package includes some cool features, such as radar-based adaptive cruise control, automatic high-beam control, active grille shutters (for improved fuel economy), forward-collision warning and lane-departure warning.
Also included is Mazda's i-ELoop (Intelligent Energy Loop) system that recaptures vehicle braking energy, stores it and then uses that power to power accessories, which in turn saves gas. The Mazda6 with the energy recapturing system is rated at 28 miles per gallon city/30 mpg hwy. Both numbers are impressive for a car that's as quick, fun and spacious as the Mazda6.
Total price with options is just slightly over $33,000, including the $795 destination and handling fee.
Great Value
We've only had the car a few weeks, but already we can see the car is worth every penny. In fact, we expected features such as TomTom navigation, heated leather seats, regenerative braking and stunning 19-inch alloy wheels to push the price over $35,000.
For those on a budget, you should know that some of our car's features are options, and we opted for the top trim level. The base price of the 2014 Mazda6 is just over $20,000. But the basic car remains no matter which version or options you choose.
This is important because that basic car is very, very good. Even if you get the base model, you're still getting a car that is easily the best-looking sedan available at any price.
Thankfully, Mazda engineers have built a car that backs up the slick new look with perfectly balanced handling, a smooth and adequately powerful engine and an interior that conveys a sense of luxury and style.
Mazda Hits a Home Run
But words and pictures don't do this car justice; you have to get behind the wheel to really appreciate what this new Mazda6 is all about. The execution here is simply brilliant. The 2014 Mazda6 is a snapshot of a car and even an entire brand totally getting it right. Not only is the Mazda6 the best-looking, best-handling midsize sedan available, it is the best car Mazda has ever built.
If what you really want is a $50,000 European sport sedan, but you just can't swing the $800 per month payment, this is your car. We think one test drive is all it will take for most shoppers to be convinced.
At this point, we only have one real complaint: The screen that displays touchscreen audio controls and navigation function seems is too small. Given the high quality and attention to detail everywhere else in the car, we think that screen should be a little bigger.
Check back frequently for more updates on the 2014 Mazda6. We'll be taking road trips, hitting the daily commute and using the car the way you would.