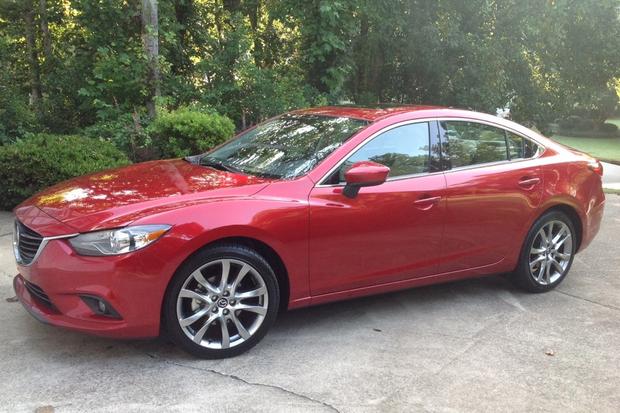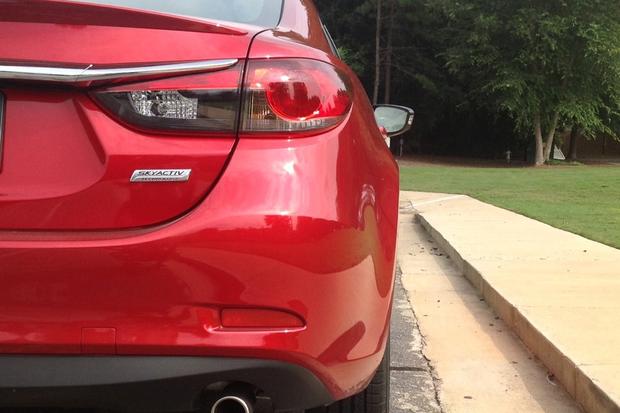 We've had our 2014 Mazda6 long-term test car for several months now, and we're really enjoying it. We like the looks, we like the technology, we like the handling, we like the color (OK -- some of us love the color) and we like the comfort and convenience features. But one thing that we wouldn't mind is a little more horsepower.
We admit that most drivers wouldn't have a problem with the Mazda6's standard 2.5-liter 4-cylinder engine, which makes an adequate 184 hp. The problem, however, is that Mazda isn't trying to court most drivers; instead, the brand markets the Mazda6 as a sporty alternative to popular midsize sedans such as the Honda Accord and Toyota Camry. So why isn't there a more sporty version?
This is especially surprising considering that many of the Mazda6's less sporty rivals offer more powerful versions, even though the Mazda6 doesn't. There's a 268-hp, V6-powered Toyota Camry, for instance, and a 278-hp, V6-powered Honda Accord. There are also more powerful versions of the Ford Fusion, Hyundai Sonata and several other midsize sedans.
Interestingly, our concern for the lack of a more powerful Mazda6 doesn't mean that we think the sedan's 4-cylinder version is a dud. On the contrary, we think the engine offers sufficient power and solid fuel economy, but we'd enjoy the 2014 Mazda6 even more if the sporty sedan had a sporty engine to go along with it. That would allow shoppers interested in excellent acceleration and a good family car to combine their desires and opt for Mazda's otherwise superb midsize sedan.