Car Review
2014 Mercedes-Benz CL-Class: New Car Review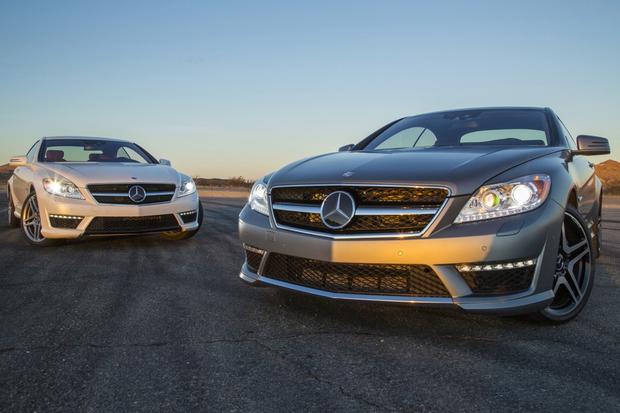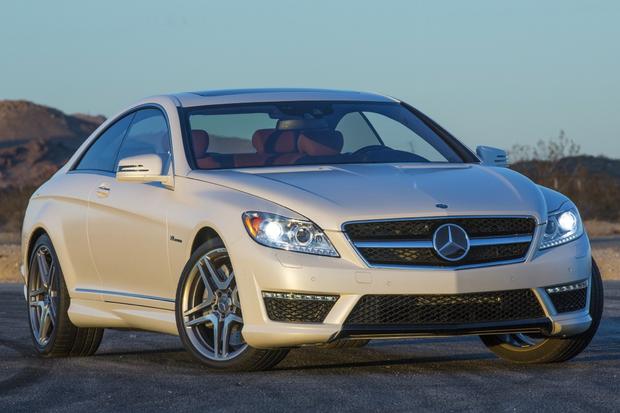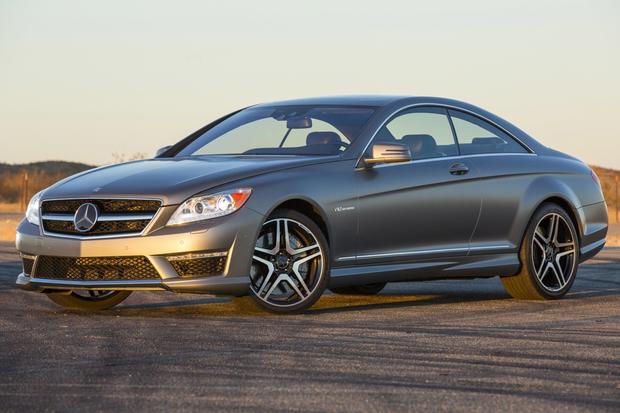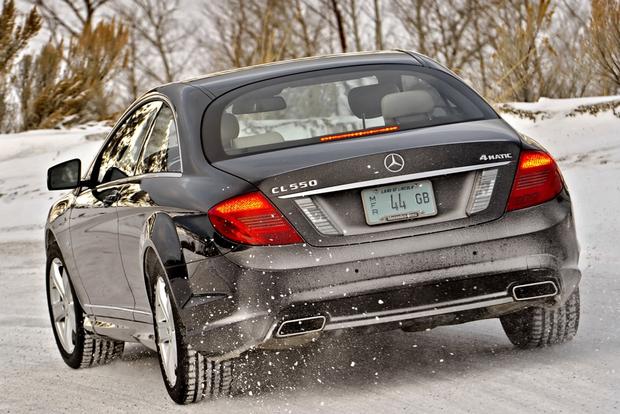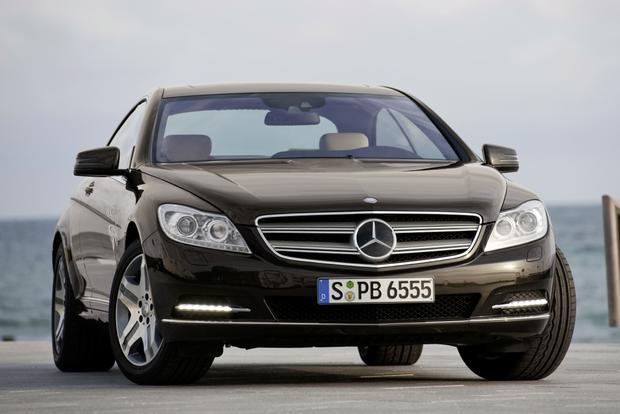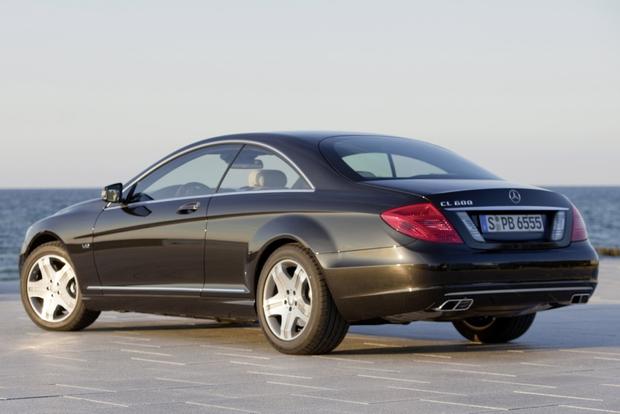 The 2014 Mercedes-Benz CL-Class comes with blistering acceleration, enough comfort for a cross-country trip, a host of industry-leading tech features and the pinnacle of exclusivity we've come to expect from the 3-pointed star brand. The least-expensive CL starts at over $116,000, but this lineup's performance and luxury mean the choices in this rarefied segment largely become about style, not substance.
What's New for 2014?
The 2014 Mercedes-Benz CL-Class is largely unchanged, as this is the last year before the model is redesigned. For this model year, the premium package is now standard on the CL550 4Matic and CL63 AMG models.
What We Like
Supreme solidity and heft; reassurance of extreme individuality; surprising performance for such a big, heavy car
What We Don't
Despite strong performance, purist enthusiasts will find it too heavy; with sharp styling trickling down into lesser Mercedes-Benz models, CL-Class looks less distinctive than it used to; platform is getting long in the tooth, and current design is in its last year
How Much?
$116,600-$215,500
Fuel Economy
The Mercedes-Benz CL-Class lineup is powered by four powerplants, with fuel economy results that diminish as performance levels rise.
The CL550 4Matic's 4.6-liter twin-turbocharged V8 delivers a healthy 429 horsepower and 516 lb-ft of torque, powering all four wheels through a 7-speed automatic gearbox. Environmental Protection Agency estimates for fuel economy are 15 miles per gallon city/24 mpg hwy.
The CL600's 5.5-liter twin-turbocharged V12 ups the ante with 510 hp and 612 lb-ft of torque, driving the rear wheels via a 5-speed automatic since a 6- or 7-speed transmission cannot handle all that power. Fuel economy estimates drop to 12 mpg city/18 mpg hwy.
The CL63 AMG's 5.5-liter twin-turbocharged V8 gets the 7-speed gearbox and churns 536 hp and 590 lb-ft of torque. Expect 15 mpg city/22 mpg hwy from the CL63.
The CL65 AMG's 6.0-liter twin-turbocharged V12 is the top of the drivetrain heap, producing 621 hp and a thumping 738 lb-ft of torque, and necessitating a 5-speed gearbox. Not surprisingly, the lowest fuel economy figures are found in this top dog model: 12 mpg city/18 mpg hwy.
Standard Features & Options
As the high-priced CL lineup already comes standard with a host of features, including heated and ventilated front seats, Napa leather throughout the cabin, keyless go, a sunroof and a Harman Kardon Logic7 surround sound system, options are few and far between.
The CL550 4Matic ($116,600) can be ordered with a sport package ($5,900) that includes 19-inch AMG wheels and more aggressive bodywork, or the Sport Package Plus One ($6,650) that switches to 20-in wheels. A driver-assistance package ($2,950) adds Distronic adaptive cruise control, lane-keeping assist and blind spot assist.
Opt for the CL600 ($162,000) and you can add a number of wheel options, illuminated door sills ($700) and a split-view front entertainment system ($710).
The CL63 AMG ($154,600) offers illuminated AMG door sills ($1,000), a split-view front entertainment system ($710), the aforementioned driver assistance package ($2,950) and an AMG performance package ($7,300), which ups horsepower to 563 and torque to 664 lb-ft, while top speed is raised to 186 miles per hour.
The CL65 AMG ($215,500) offers only one option: a split-view front entertainment system for $710.
Safety
Neither the National Highway Traffic Safety Administration nor the Insurance Institute for Highway Safety has crash-tested the Mercedes-Benz CL-Class, but the model's 10 airbags, copious safety features and hefty construction suggest the large coupe should protect its occupants well in an accident.
Behind the Wheel
No matter which CL-Class variant you choose, you'll be treated to a fleet, solid and disarmingly quiet ride, though each version delivers a slightly different take on that formula. The standard CL550 4Matic certainly is quick enough, with 0-to-60-mph sprints requiring only 4.8 seconds. With the CL600 delivering nearly 100 more pound-feet of torque, you hit 60 mph in 4.5 seconds, but the drivetrain's flexibility is hampered, paradoxically enough, by its 5-speed transmission. The CL63 AMG is tuned for more auditory growl and a stiffer ride, launching to 60 mph in 4.4 seconds, while the top-of-the-heap CL65 AMG's 738 lb-ft of torque and incredible thrust enable a 60-mph sprint in only 4.2 seconds. You won't win any autocross competitions by flinging this 2.5-ton coupe around a tight maze of pylons, but its secure grasp on larger-scale roads makes it a worthy companion for spirited jaunts through canyons.
Other Cars to Consider
Aston Martin DB9 -- The DB9's focus on grand touring luxury makes it a well-suited competitor to Mercedes-Benz's CL-Class. Starting at $183,700, the DB9 appeals with its handcrafted details and sumptuous interior.
Bentley Continental GT-- Bentley offers a stirring alternative to Mercedes-Benz, though the serious and grown-up attitude of its $174,000 coupe makes the Benz seem modern and contemporary by comparison.
BMW M6 -- A bit downmarket to the CL-Class, the $111,200 BMW M6 takes a more performance-oriented focus, while delivering a more understated interior treatment.
AutoTrader's Advice
Among its considerably more exotic and flashy competitors, the 2014 Mercedes-Benz CL-Class offers an understated alternative for well-heeled buyers seeking a quick, quiet and luxurious coupe. Though the base CL550 is no slouch, if you're already spending six figures on a super coupe, you'll likely find more satisfaction in the even higher performance and more exclusive CL63 AMG model. Though the $162,000 CL600 and $215,500 CL65 AMG versions are the rarest of the CL lineup (and among the most exclusive Mercedes-Benzes money can buy), performance enthusiasts might be disappointed by their 5-speed gearboxes, which simply can't match the flexibility of the 7-speed found in the CL550 and CL63 AMG.
With an all-new CL-Class slated for release in fall 2014, die-hard Mercedes-Benz fans will either want to go with the tried-and-true current model or patiently wait for what promises to be a very special refreshed version, which will likely be sleeker, lighter and even more powerful.