Editor's note: You may want to read more of Autotrader's model vs. model comparison car reviews as well as the 2014 Mercedes-Benz CL-Class review and the 2015 Mercedes-Benz S-Class Coupe review.
Mercedes-Benz's flagship 4-seater coupe has been redesigned and renamed for the 2015 model year. It's no longer the CL-Class; instead, it's now the S-Class Coupe, a reflection of being based on Mercedes' full-size S-Class sedan. What's new between the 2014 Mercedes-Benz CL-Class and the all-new 2015 S-Class Coupe? We've highlighted all the key changes to help you understand the distinctions between last year's ultra-upscale Mercedes coupe and this year's brand-new model.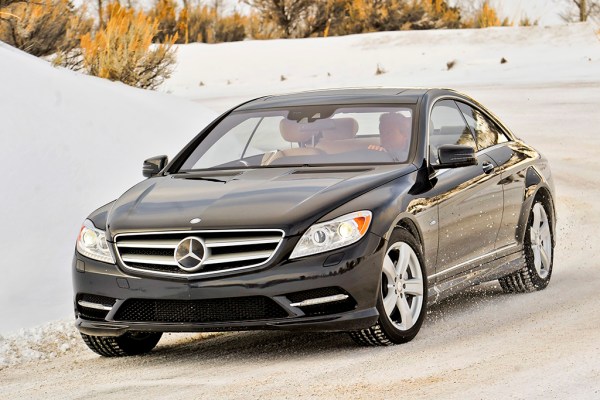 Exterior
Although the outgoing CL-Class never really went out of style, the new model somehow seems even more graceful than the last. It boasts modernized styling with sweeping new lines and elegant curves. But the biggest change is in back, where the new S-Class Coupe offers a completely different look compared to its predecessor, with revised taillights, a revised trunk design and more. We liked the CL-Class, but we really love the new S-Class Coupe. We even think it's one of the most beautiful cars on the road.
Interior
Changes to the luxury coupe's interior are just as exhaustive as updates to its exterior styling. There's a new steering wheel, a revised center control stack, completely updated switchgear and larger screens inside the car that house the gauges and all infotainment features. There are also updated vents for the climate control. The new model touts four circular vents in the middle, compared to two horizontal vents in last year's CL-Class. Finally, the seats are updated for more style and improved comfort.
Mechanicals
The S-Class Coupe touts several powertrain updates compared to the outgoing CL-Class. For one, base models offer more power. While the outgoing CL550 returned only 429 horsepower from its turbocharged 4.7-liter V8, that figure increases to 449 hp in the S550 Coupe. Both models share a 7-speed automatic transmission and standard all-wheel drive.
Next up is the S63 AMG Coupe, which once again shares its engine, which in this case is a twin-turbo 5.5-liter V8, with the outgoing model. But power jumps here too, going from 536 hp in the CL63 to 577 hp in the new S63 AMG Coupe. Once again, all-wheel drive and a 7-speed automatic are standard.
Topping the range is the new S65 AMG Coupe, which picks up exactly where the CL65 AMG left off: with a 621-hp 6.0-liter turbocharged V12. Possibly the biggest change comes to the slow-selling CL600, which has been discontinued for the 2015 model year and will not morph into an S600 Coupe.
Features & Technology
Both the outgoing CL-Class and the new S-Class Coupe are based on the full-size Mercedes S-Class sedan, which typically boasts the latest in equipment, luxury, technology and gadgets. We don't think you'll be disappointed with either the CL-Class or the S-Class Coupe, but with that said, the S-Class Coupe does offer several new features that may entice shoppers who get especially excited by the latest tech and equipment.
For example, there's a new pedestrian-recognition system for the car's collision-prevention system. There's also a new rear-impact detection system that can tell when you're about to be rear-ended and prepare the car accordingly. There's a refined adaptive cruise control system and an active blind spot monitoring system that will steer you back into your lane. And there are newly available heated panels for the armrests and steering wheel.
Simply put, both the CL-Class and the S-Class Coupe offer the last word in automotive technology, but the S-Class Coupe takes things a little further than its predecessor, as you might expect given its brand-new design.
Driving Experience
Few cars offer the high level of truly opulent luxury that you feel when you're behind the wheel of the CL-Class or the S-Class Coupe. Think low-effort steering, a tremendously comfortable ride, plush seats and safety features that monitor your every move, including your drowsiness level.
Interestingly, Mercedes was somehow able to improve on the CL-Class's ride and handling to create the S-Class Coupe. Although the outgoing model offers an excellent ride and highly secure handling, the new version is even better on all counts, so much so that we suggest taking a look before signing the papers on a certified pre-owned or used CL-Class.
Safety
When it comes to crash safety, you can rest assured that both the CL-Class and the S-Class Coupe are among the safest cars on the market. Although they aren't crash-tested due to low production volume, we have no trouble believing that these well-built, airbag-filled cars would ace just about every crash test they'd get subjected to.
As for equipment, both models are far ahead of the curve when it comes to virtually every safety tech you can think of. But the S-Class coupe takes things a little beyond the CL-Class's level, touting an updated adaptive cruise control system, a pedestrian recognition system for the car's collision prevention system and rear-impact detection technology that can sense an impending rear-end collision and prepare for it.
In other words, expect to feel very safe in the CL-Class, but maybe just a little safer in the S-Class Coupe.
Conclusions
The 2014 Mercedes-Benz CL-Class is an excellent car, and the 2015 S-Class Coupe is an even better one. It's refined in virtually every way, whether you're considering the exterior styling, interior quality, ride comfort, engines or equipment levels. As a result, we think it easily justifies its price premium over last year's model. With that said, full-size luxury coupes depreciate fast; if you find a good enough deal on a used or certified pre-owned CL-Class, we wouldn't fault you for pulling the trigger.
Find a 2014 Mercedes-Benz CL-Class for sale