Car Review
2014 Mercedes-Benz CLA250: New Car Review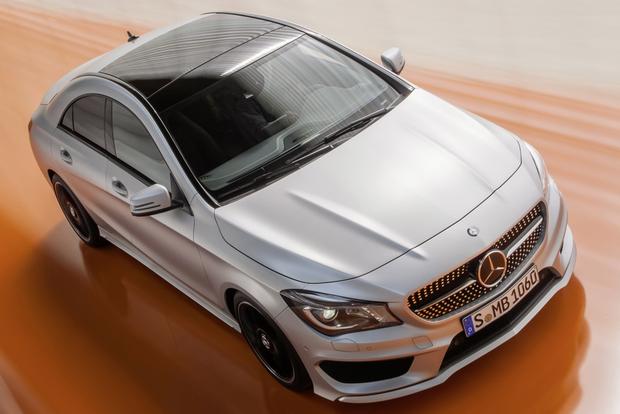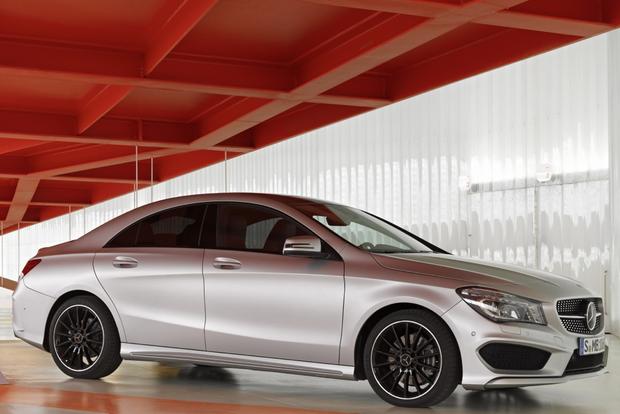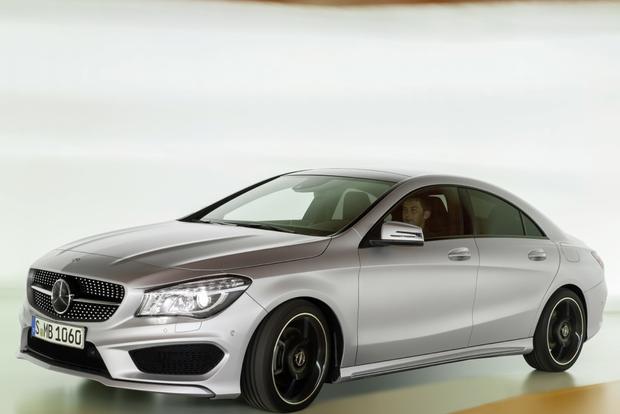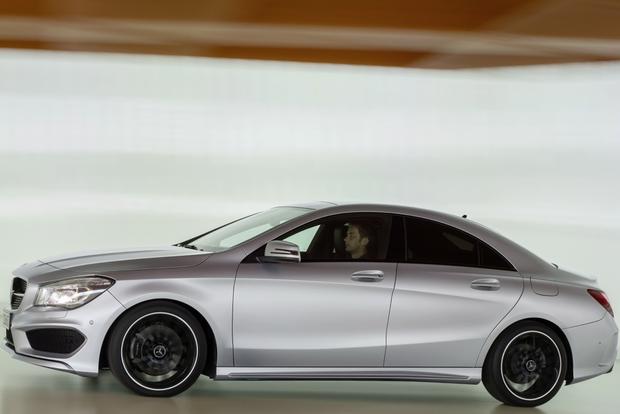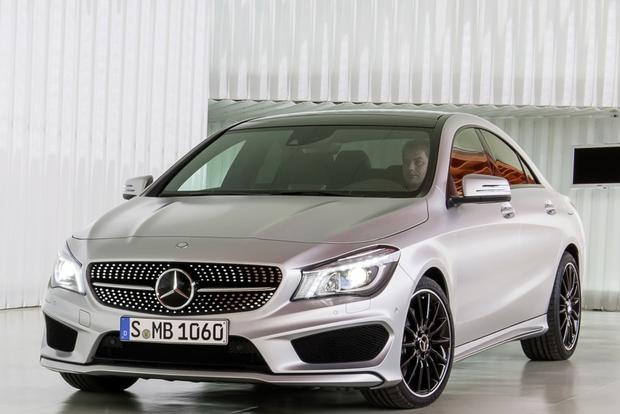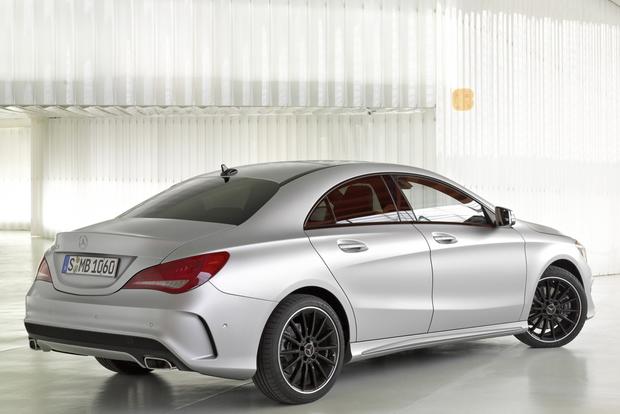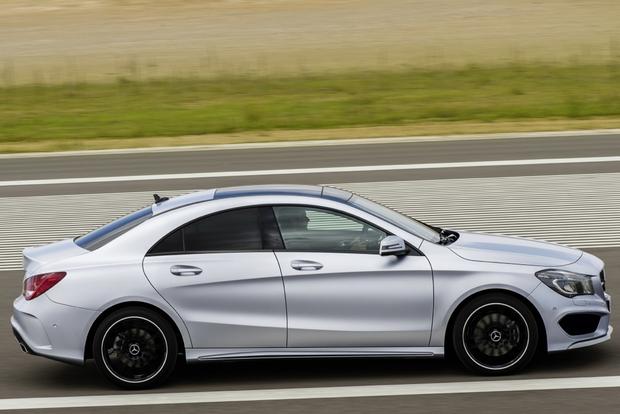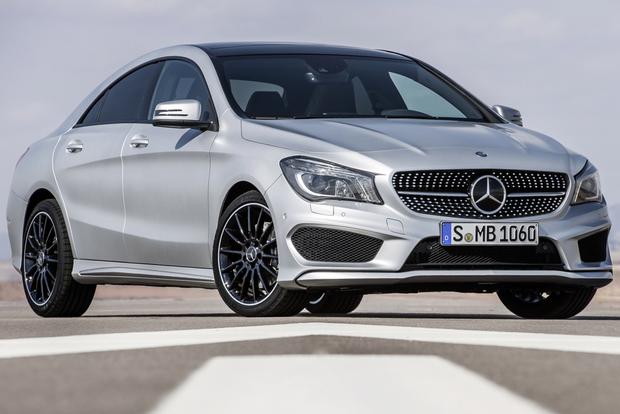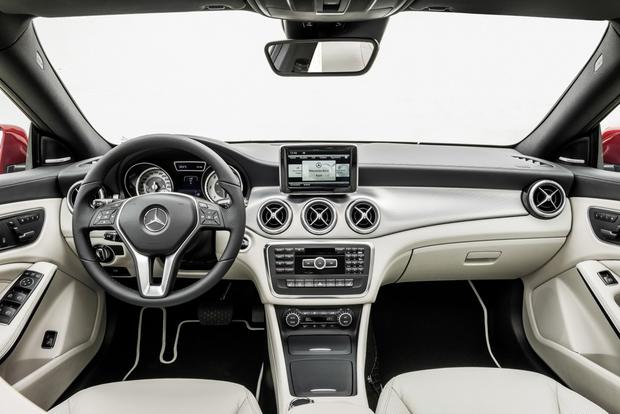 With the introduction of the all-new 2014 Mercedes-Benz CLA250 compact sedan, the company expands into areas that may surprise people. For example, this is the cheapest new car sold in the U.S. to wear a 3-pointed star, the famed badge of Mercedes-Benz.
The basic version comes with front-wheel drive. Most M-B vehicles, however, have been rear-wheel drive.
Although the average age of a Mercedes owner is 52 (according to R.L. Polk research from earlier this year), the company thinks this model will capture 20-somethings -- not just by virtue of its accessible pricing but also because of its 4-door-coupe styling.
Buyers who may be looking at high-end versions of nonpremium brands -- such as the Honda Accord and Toyota Camry -- could be tempted to stretch their budget and bring home something with more cachet. There's also the possibility that existing M-B owners will see the CLA250 as a good downsizing option.
What's New for 2014?
Everything. This is a totally new model. However, the idea of "4-door coupe" has its roots in the bigger Mercedes-Benz CLS, where the roof traces a similarly sleek arc from the top of the sharply angled windshield down to the trunk lid.
What We Like
Reasonable base price for a Mercedes-Benz; two turbochargers for the engine and seven ratios in the transmission; 13.1 cu ft of trunk space; split-folding rear seats; passenger space
What We Don't
Compromised visibility; the use of run-flat tires to save weight and space; pricey options; cheaper-looking plastics here and there in the cabin
How Much?
$30,825 and up
Fuel Economy
The Environmental Protection Agency rates the CLA250 at 26 miles per gallon city/38 mpg hwy and 30 mpg in combined city and highway driving. That comes courtesy of a 4-cylinder engine that uses twin turbochargers to coax 208 horsepower and 258 lb-ft of torque from its 2.0-liter displacement. Such a thrust-to-thirst ratio is impressive, helped by a start/stop function in the CLA's Eco mode, plus the 7-speed transmission.
Standard Features & Options
The CLA ($30,825) is offered in just one trim level, which includes Bluetooth, 5.8-inch display screen, power front seats with memory, rain-sensing wipers, cruise control and a superb leatherette material (known as MB-Tex) as standard. Also included is mbrace2, M-B's telematics system that can connect to the Internet and contact emergency services if an airbag is deployed. There is a sliding scale of subscription plans for this feature.
Because of the aforementioned limited visibility -- rear 3-quarter views, in particular -- checking the options box that says Driver Assist package is going to be $2,500 well spent. This will bring blind spot monitoring, lane-keeping assistance and adaptive cruise control for a little extra confidence.
Many options come within packages. As well as the Driver Assist package, there's the $2,370 Multimedia pack (voice control, navigation, rearview camera, 7-in LCD screen, 10 GB of music storage, 6-disc DVD/CD player) and the $2,300 Premium pack (heated front seats, better stereo, satellite radio, iPod integration, garage door opener, auto-dimming mirrors).
Other options are a panoramic sunroof, bi-xenon/LED taillights, AMG grille, wheels and bumpers, parking assistance and various leather, wood trim and paint choices.
All-wheel drive becomes available early 2014.
Safety
Eight airbags (including two knee airbags up front), driver-attention assist and collision-prevention assist add up to a high level of standard safety equipment.
Neither the National Highway Traffic Safety Administration nor the Insurance Institute of Highway Safety has crash-tested the CLA at this time, but the company conducts its own stringent tests, so there's no reason to think that the CLA will ruin M-B's fine reputation for safety.
Behind the Wheel
This is a great engine, punchy enough to reach highway speeds in short order. The sprint from standstill to 60 miles per hour takes a brisk 6.9 seconds. Power comes on in a smooth, linear fashion as the throttle pedal heads toward the floor.
Gear changes from the 7-speed, dual-clutch transmission are similarly silky. This is so much better than a CVT, which is cheaper technology, but usually noisy and slow to respond. The driver can put it in D and forget about it, or use the steering-wheel-mounted shift paddles whenever the desire to be more engaged takes hold.
Riding on optional 18-in wheels means a smaller and therefore less pliant tire sidewall, which only adds to the firm ride. The company might think that young target buyers prefer a stiffer, sportier setup, but Generation Y has to deal with potholes and rough road surfaces like everyone else. For everyday driving, 17-in wheels could be a better bet.
Other Cars to Consider
2014 Acura ILX -- The Acura falls into the newish "premium compact sedan" category and earns praise of a somewhat lukewarm nature. It's cheaper but less powerful than the CLA. It also does not return such good fuel consumption figures.
2015 Audi A3 -- Due on sale in the first half of 2014, the new generation of Audi's premium compact comes as a sedan (the outgoing model is a hatchback). This is shaping up to be the CLA's greatest rival, so kudos to M-B for coming to market first.
2013 BMW 128i Coupe -- Packing 230 hp to play with, the 128i enjoys a rear-wheel-drive setup and a sharp, poised chassis that should appeal to any enthusiast who isn't too tall. The downside is that this is an old-school 2-door coupe.
2014 MINI Cooper Clubman -- Not a coupe or a sedan, the compact MINI Cooper Clubman nevertheless has a certain prestige to go with a lot of driving fun and decent practicality. That's especially true of the range-topping John Cooper Works model.
AutoTrader's Advice
Since there are no specific trim levels, the smartest course for a 2014 Mercedes-Benz CLA250 buyer would be to choose options while keeping a calculator close and setting a firm limit on price.