Car Review
2014 Nissan Leaf vs. 2014 Chevrolet Volt: Which Is Better?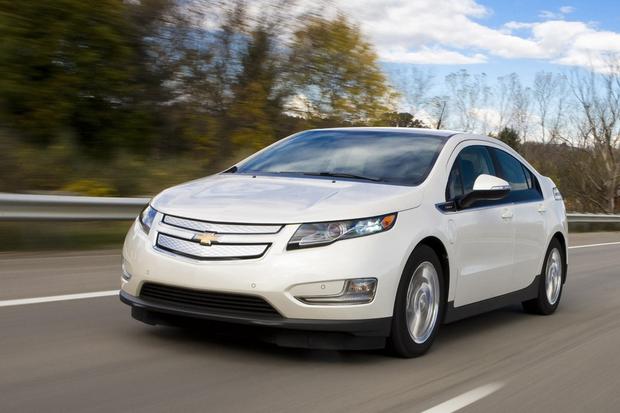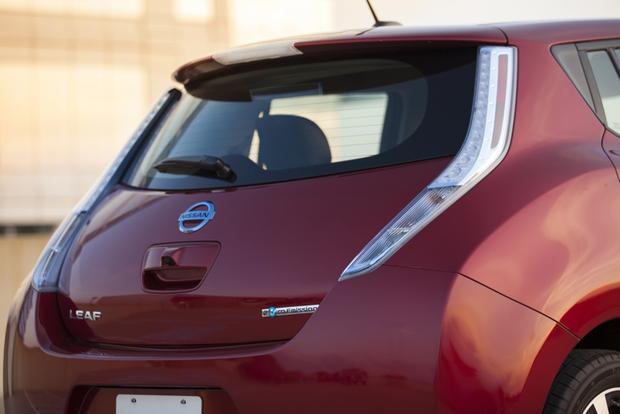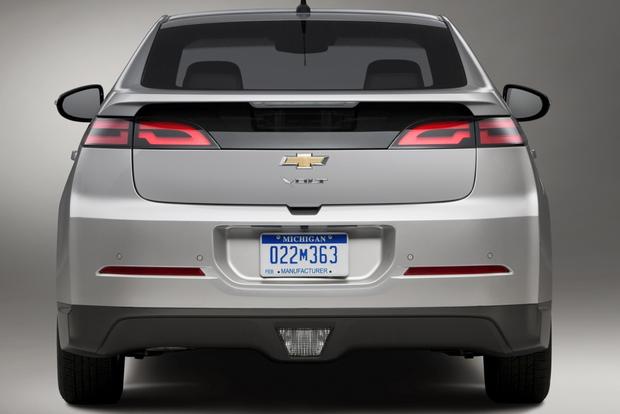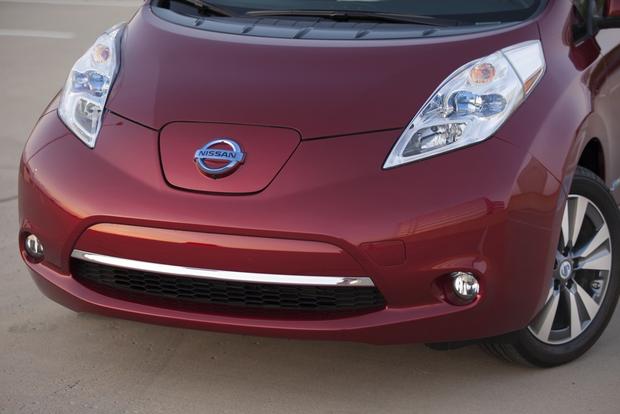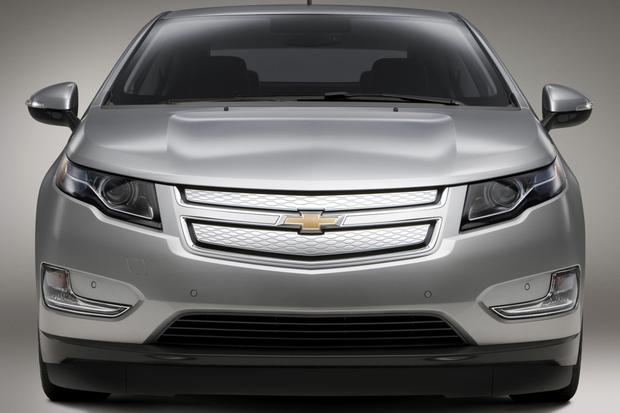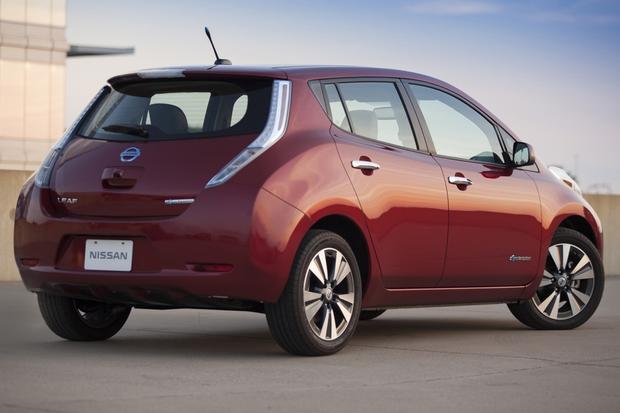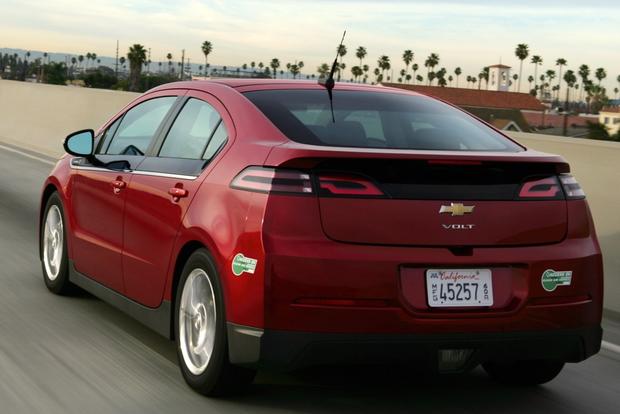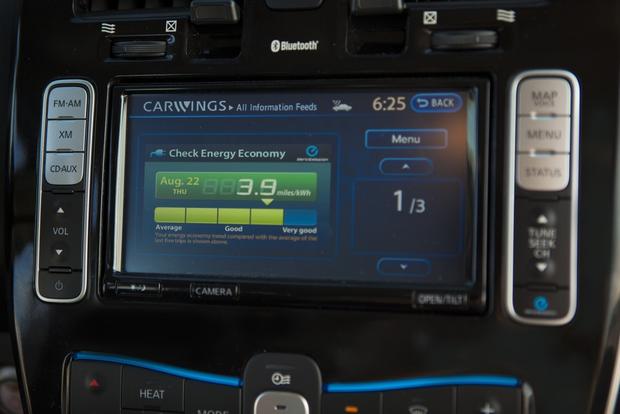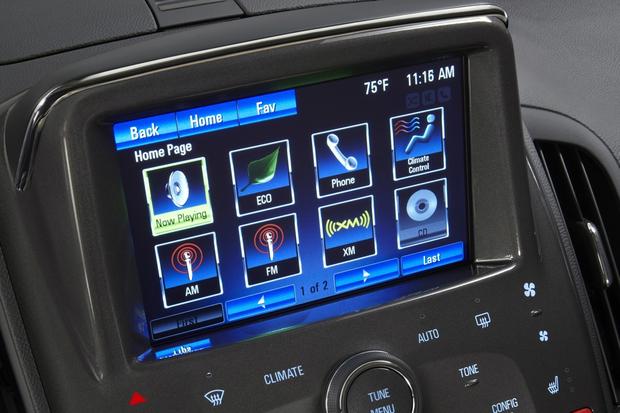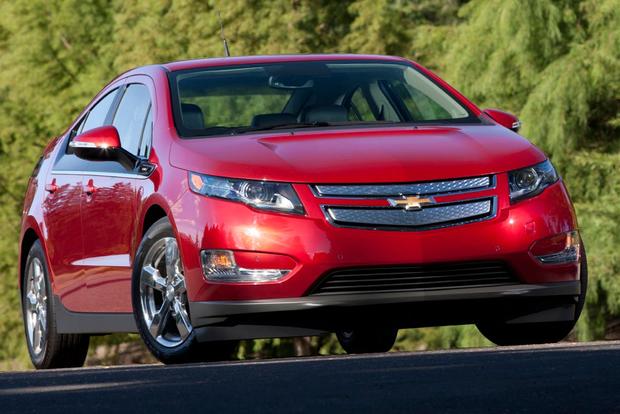 If you're searching for a plug-in vehicle, chances are good that you're eager to find out which models are the best on the market. If that's true, your short list probably includes the 2014 Nissan Leaf and the 2014 Chevrolet Volt -- two of the most popular plug-ins around. You've also probably learned that they use two completely different powertrains: one (the Volt) is a plug-in hybrid with a range-extending gasoline engine, while the other (the Leaf) is fully electric. So which one is better? We check out the two in detail.
2014 Nissan Leaf Changes
The Nissan Leaf offers two minor updates over last year's model. For one, a backup camera is now standard on all Leaf models. Additionally, the Leaf is now rated for an 84-mile range, as opposed to last year's 75-mile range. The Leaf is unchanged, however; the range increase is due to a different calculation method from the Environmental Protection Agency (EPA).
2014 Chevrolet Volt Changes
The Volt is largely unchanged for the 2014 model year, with one major exception: price. While 2013 Volt models started around $40,000, Chevrolet cut $5,000 off of the car's base price for the 2014 model year.
Reliability
It's hard to comment on reliability for the Volt and the Leaf, since neither vehicle has been on sale long enough for a good estimate. J.D. Power gives both vehicles a ranking of three out of five for its power-circle assessment, however, indicating reliability that's about average. In terms of warranty length, both vehicles offer excellent coverage. The Chevrolet Volt boasts a fairly standard 3-year, 36,000-mile bumper-to-bumper warranty, along with a 5-year, 100,000-mile powertrain warranty. It also offers an 8-year, 100,000-mile powertrain warranty on electric-powertrain-related components. The Nissan Leaf has roughly the same warranty: three years or 36,000 miles for bumper-to-bumper coverage, and eight years or 100,000 miles for electric-component coverage.
There are, however, a few differences. One is that the Leaf's powertrain warranty is five years and 60,000 miles, not 100,000 miles. But more importantly, the Leaf's warranty covers a gradual loss of charge: If the battery loses more than 30 percent of its capacity within the first five years or 60,000 miles, Nissan says it will repair or replace the battery under warranty.
Still, in terms of reliability, the Leaf and the Volt seem like they're largely equals, and while the Volt's powertrain warranty may be better, the Leaf's gradual-loss-of-charge protection is appealing.
Fuel Economy
Since the Volt and the Leaf use different types of powertrains, it can be difficult to compare gas mileage between the two cars. Still, here are the important numbers: The Volt offers an electric motor and a 1.4-liter 4-cylinder engine that returns a combined 98 miles per gallon equivalent (mpg-e), which is the EPA's rating system for plug-in hybrids and electric cars. On electric power alone, the Volt can travel up to 38 miles before the 1.4-liter 4-cylinder gasoline engine kicks in. Both engines combine for a range of around 380 total miles.
The fully electric Leaf, on the other hand, boasts an impressive 114 mpg-e, placing it ahead of the Volt. That figure is composed of a city fuel economy rating of 126 mpg-e and a highway rating of 101 mpg-e. According to EPA, the Leaf can travel up to 84 miles on a single charge.
Also important is charge time. Using a 240-volt charging station, the Leaf can be recharged in six to eight hours, though opting for the available 6.6-kilowatt on-board charger (standard on SV and SL models) brings that figure down to four hours. Due to the Volt's smaller electric motor, it needs only four hours to fully recharge.
So, which car gets the nod in fuel economy? Ultimately, this one's up to you. If you often drive long distances, you'll want to pick the Volt. If your driving is mostly confined to the city, we'd suggest the fully electric Leaf. Overall, the Leaf is probably the greener of the two cars, but for many shoppers, the Volt is far more practical.
Safety
In federal government crash-test ratings conducted by the National Highway Traffic Safety Administration (NHTSA), the Volt received a perfect 5-star overall rating. That rating is composed of 5-star scores in side and rollover crash tests, along with a 4-star frontal crash-test rating. The Nissan Leaf only received a 4-star overall rating, earning 4 stars in each of NHTSA's three tests. In crash tests conducted by the nonprofit Insurance Institute for Highway Safety, both the Volt and the Leaf earned excellent scores and garnered the agency's Top Safety Pick rating.
When it comes to safety features, the Volt is better equipped than the Leaf. While both cars offer many of the same standard features -- anti-lock brakes, curtain-side airbags, front-side airbags -- the Volt goes above and beyond by offering forward-collision warning and lane-departure warning systems. Neither item is available in the Leaf. Some would suggest, however, that the Leaf makes up for this by including a standard backup camera, which is an optional item on the Volt.
Still, when it comes to safety, the Volt has a slight edge over the Leaf. While the Volt may not include the camera as standard equipment, its exclusive options and higher crash-test scores seal its advantage.
Technology
Each car has its benefits when it comes to technology. Exclusive Volt features include the safety items already mentioned, along with remote engine starting, GM's OnStar telematics system and Chevrolet's easy-to-use MyLink infotainment system. The Volt also boasts a standard 7-inch touchscreen, an upgrade over the Leaf's 4.3-in screen. With that said, upgrading to a mid-level Leaf SV also gives you a 7-in screen.
In the Leaf, unique features include an available solar panel designed to help power accessories, Nissan's unique CARWINGS system that lets drivers remotely manage charging and other functions, and a 360-degree Around View camera that makes parking a breeze. Both cars offer typical modern conveniences such as keyless access, push-button starting, automatic headlights and automatic climate control.
While it can be hard to pick a winner in this section, we'll have to hand this one to the Leaf, partially because of its price tag. Even if you upgrade to the mid-level Leaf SV, which adds the 6.6-kW quick charger, a larger touchscreen and alloy wheels, you're still spending around $2,500 less than a comparably equipped Volt. You also get some nice convenience features such as heated front and rear seats and a heated steering wheel.
Value
And that brings us to value. Ultimately, we suspect the true value leader between the Volt and the Leaf will be the one that better fits your lifestyle. But in a world where you're comparing the cars back to back, we'd have to give the all-important value category to the Leaf. One reason is its base price. After all, the Leaf trumps the Volt in terms of environmental friendliness by using no gasoline and offering a longer electric-only range, all for a more reasonable starting price of just over $30,000 to the Volt's base MSRP of around $35,500.
Additionally, the Leaf is surprisingly well-equipped for that $30,000. Standard features include keyless ignition and entry, a rearview camera, Bluetooth, a heated steering wheel, heated front and rear seats, satellite radio and a USB port. Step up to the mid-level Leaf SV -- which starts around $33,000 with shipping -- and you add the 6.6-kW quick charger, a navigation system, a 7-in touchscreen and Nissan's unique CARWINGS system, which allows you to remotely manage charging and other functions.
The Volt doesn't offer many more features than the Leaf, and in some cases it includes less. A Leaf SV includes standard navigation, for example, which is optional on the Volt. Heated front seats are standard on the Leaf and optional on the Volt, and the Volt doesn't even offer heated rear seats or a heated steering wheel. We're also not sold on the Volt's cargo capacity: Seats up or down, it only has about half the cargo volume of the Leaf.
For all of these reasons, we have to award the value category to the Leaf, though we recognize that this decision could swing the other way in an instant if its (admittedly abbreviated) electric range isn't enough to meet your needs.
AutoTrader's Advice
You might notice that we've been all over the map in awarding winners in the above categories. The Volt is safer, for instance, and its range-extending gasoline engine makes it more practical. The Leaf is a better value and offers a more environmentally friendly plug-in experience, along with better technology. Reliability is a toss-up.
As a result, we suspect that the ultimate decision in the Leaf-vs.-Volt battle will come down to your exact needs. If we were buying, however, and we didn't need the extra range of a gasoline engine, we'd go with the Leaf. It offers more equipment, more cargo room, similar technology and the all-important 84-mile electric range for less money. But for shoppers who need to be able to travel longer distances, we understand your plight, and we think the Volt is also an excellent car.