Car Review
2014 Nissan Rogue vs. 2014 Honda CR-V: Which Is Better?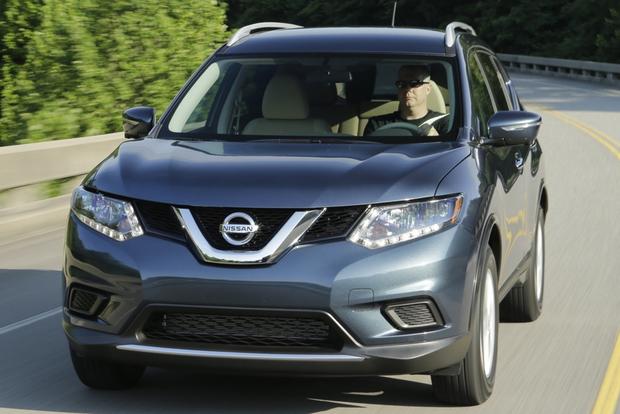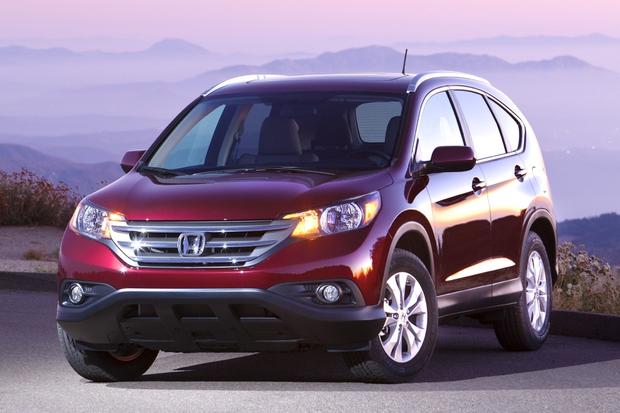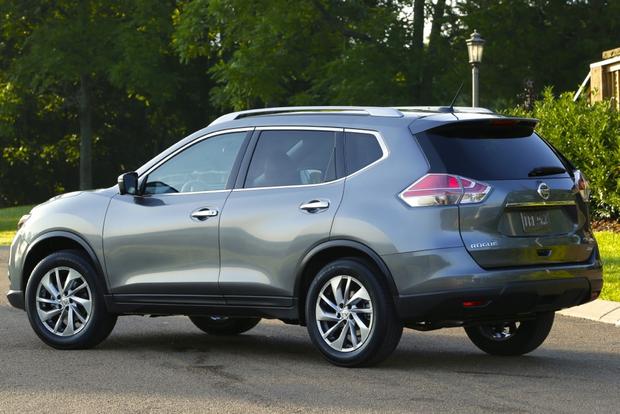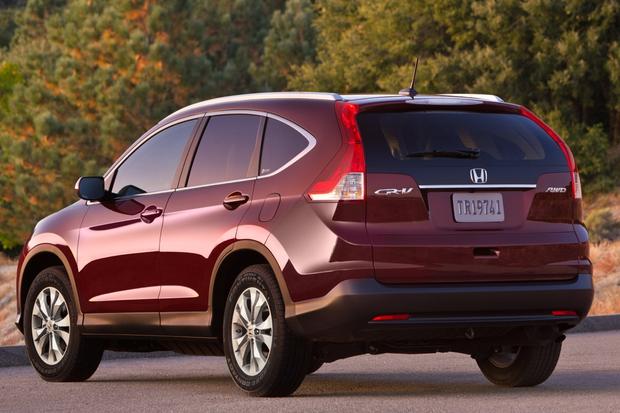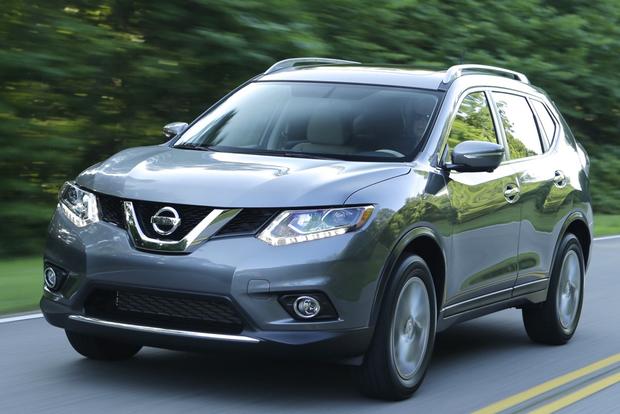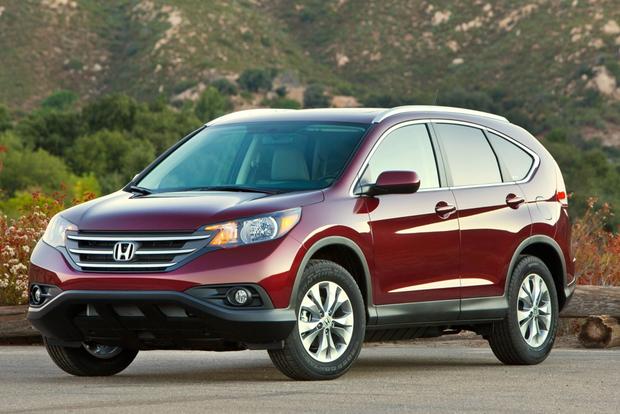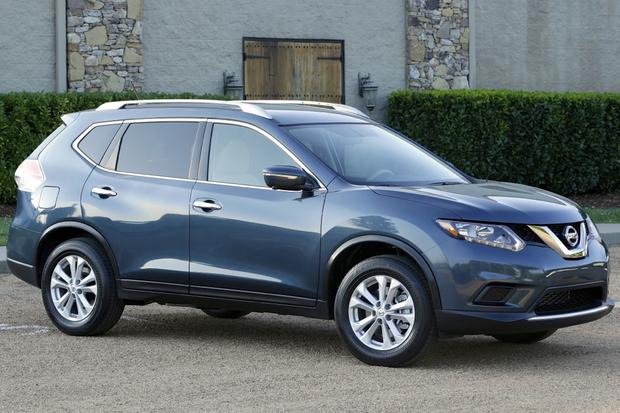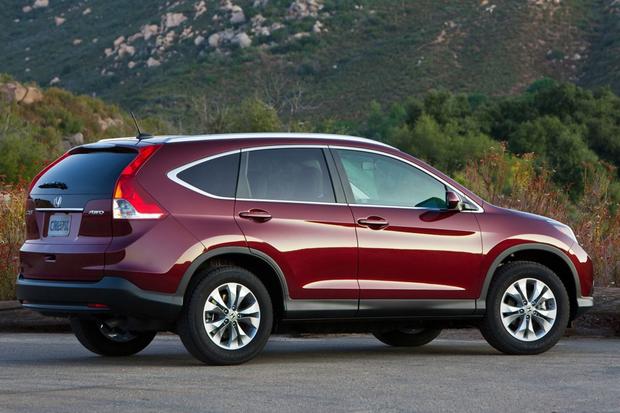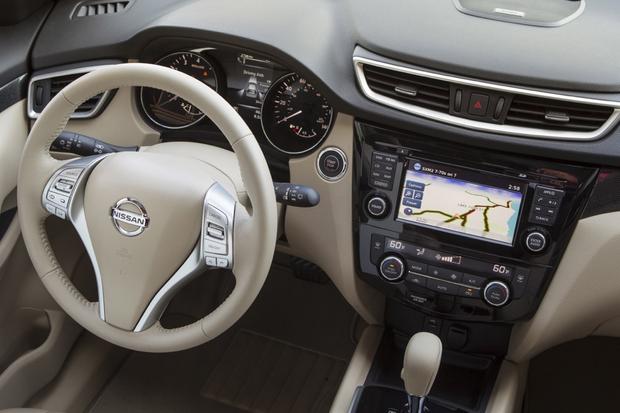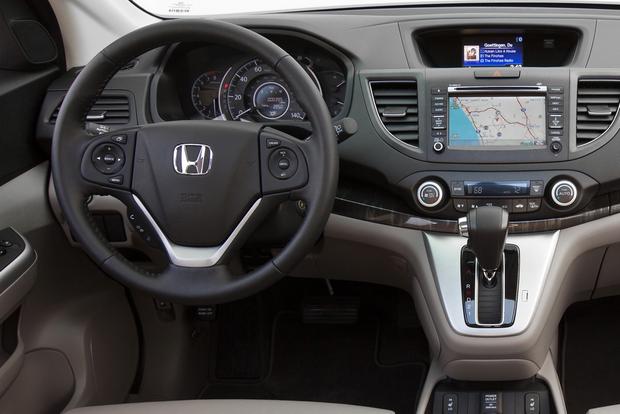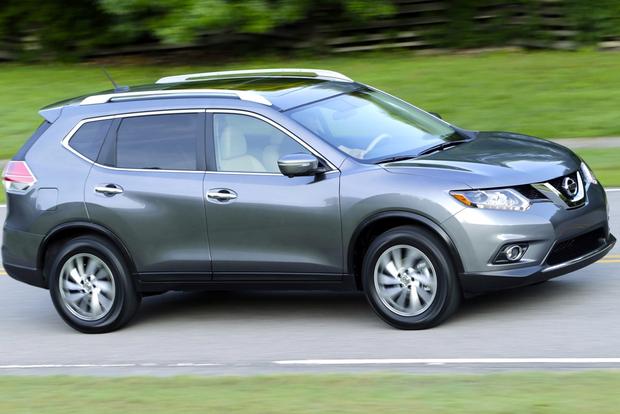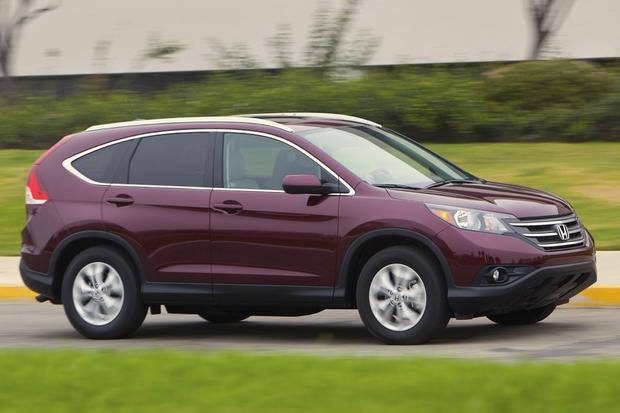 The compact crossover segment isn't especially large, but it's highly competitive. It seems like every year, another model is redesigned or retooled with new styling, new features, more fuel-efficient engines and other benefits, and if you're looking for a small SUV, that means it can be hard to keep up.
To help you out, we're comparing two of today's top compact crossovers: the 2014 Nissan Rogue, which is completely redesigned this year, and the 2014 Honda CR-V, which is always a favorite among crossover shoppers. But before we get started with the comparison, let's look at changes for the 2014 model year.
2014 Nissan Rogue Changes
The 2014 Nissan Rogue is completely redesigned for the 2014 model year. While we had some issues with the old model, the 2014 Rogue addresses any problems we had and then some. It boasts new styling, a long list of new features, more passenger and cargo room and a class-exclusive optional third-row seat. The only major carryovers for 2014 are the Rogue's engine, a 170-horsepower 2.5-liter 4-cylinder, and a continuously variable automatic transmission (CVT).
2014 Honda CR-V Changes
By comparison, the 2014 Honda CR-V receives only minor changes for the latest model year. Up-level CR-V EX models add automatic headlights, while Pandora Internet Radio compatibility is now standard on all trim levels.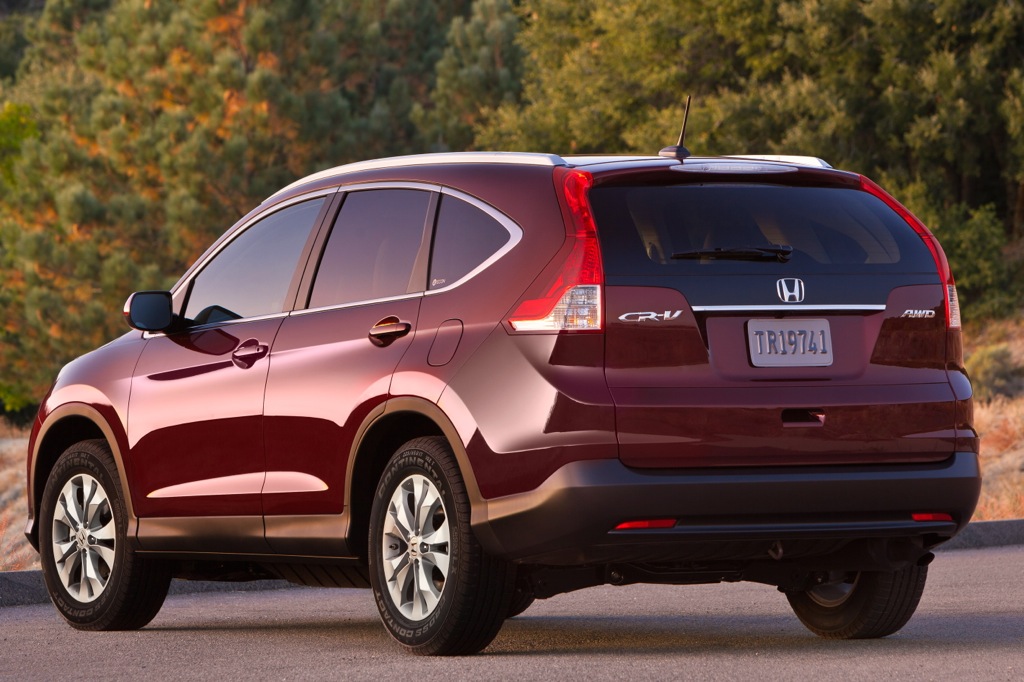 Reliability
In terms of reliability, both crossovers excel. While earlier versions of the Honda CR-V have led J.D. Power Vehicle Dependability studies for the compact-crossover segment, J.D. Power now says that the 2014 CR-V's reliability rating is equal to the 2014 Rogue's, and both are considered above average. J.D. Power rates the CR-V's overall quality slightly higher than the Rogue's, however.
In terms of warranty coverage, both the CR-V and the Rogue offer the same numbers: three years or 36,000 miles for the powertrain warranty, and five years or 60,000 miles for the bumper-to-bumper warranty. In other words, while neither model dramatically stands out in terms of reliability, both crossovers will likely offer a long period of worry-free driving.
Fuel Economy
You might expect the Rogue and CR-V to be closely matched when it comes to gas mileage. After all, their powertrains are similar: The CR-V uses a 185-hp 2.4-liter 4-cylinder mated to a 5-speed automatic transmission, while the Rogue offers a 170-hp 2.5-liter 4-cylinder mated to a CVT. And while that may sound like it puts the CR-V at a slight disadvantage, Honda's crossover is a few hundred pounds lighter than Nissan's, which should even things out.
Interestingly, the Rogue performs vastly better than the CR-V when it comes to gas mileage. According to the Environmental Protection Agency, 2014 Honda CR-V models are rated at 23 miles per gallon in the city and 31 mpg on the highway with 2-wheel drive, or 22 mpg city/30 mpg hwy with all-wheel drive. The Rogue, however, is rated at a whopping 26 mpg city/33 mpg hwy with 2-wheel drive, or 25 mpg city/32 mpg hwy with all-wheel drive. So if it's gas mileage you're after, the Nissan is your best bet.
Safety
The 2014 Nissan Rogue has not yet been crash-tested by the federal government's National Highway Traffic Safety Administration (NHTSA). The CR-V has been tested, however, and received an overall perfect 5-star rating, comprised of 5-star ratings for front and side protection and a 4-star rating in the NHTSA's rollover tests.
In tests conducted by the nonprofit Insurance Institute for Highway Safety (IIHS), the 2014 Nissan Rogue outperformed the 2014 Honda CR-V. While the Rogue scored a Top Safety Pick+ rating for Good performances in all five IIHS tests, the CR-V failed to earn such a designation due to its Marginal performance in the IIHS's new small front-overlap assessment (a test in which the Rogue did well).
The Rogue also trumps the CR-V in terms of safety features. While both crossovers offer much of the same standard equipment (side-curtain airbags, anti-lock brakes, stability and traction control and a rearview camera), the Rogue boasts many more safety-related options, ranging from its Around View Monitor camera system to a blind spot monitoring system, a lane-departure warning system and a forward-collision warning system.
Although we'd want to see the Rogue's NHTSA ratings before making a final decision, we're inclined to pick the Rogue over the CR-V when it comes to safety.
Technology
If technology is your thing, we strongly believe you'll prefer the Rogue to the CR-V. Part of that is simply because the Rogue is newer, and that means its gadgets are a little more cutting-edge. For instance, the Rogue's touchscreen is a little larger than the CR-V's, and we find it a little easier to use.
But the Rogue also boasts a lot of items that the CR-V just doesn't offer. We're thinking of the impressive Around View Monitor camera system, which stitches together four camera angles to provide what looks like a top-down view of your vehicle. It turns parking from a chore into a breeze. And the Rogue also offers a long list of high-tech safety equipment that the CR-V just doesn't have, including a blind spot monitoring system, a lane-departure warning system and a forward-collision warning system. The Rogue also boasts convenience features, such as a panoramic sunroof and a power lift gate, that aren't offered in the CR-V.
Break it down by trim level, and you'll see an even larger gap between the two crossovers. While base models (CR-V LX vs. Rogue S) offer similar content, the CR-V EX can't keep up with the mid-level Rogue SV, which boasts dual-zone automatic climate control, keyless entry and ignition and Nissan's NissanConnect infotainment technology. Step up to the higher-level (and more expensive) CR-V EX-L and you'll get several more features, but the comparable Nissan Rogue SL adds even more equipment, ranging from the Around View Monitor camera to a navigation system and a Bose audio system. There's no doubt that drivers who like toys will prefer the Rogue.
Perhaps the CR-V's only technology benefit over the Rogue is a standard sunroof on all models from the EX up. Nissan doesn't include a standard sunroof on any trim level, but drivers who opt for the feature get a panoramic roof rather than a normal-sized sunroof like in the CR-V.
Value
When it comes down to value, we think the crossover with the edge here might be the one that boasts the best deal, and in this case, that's probably the CR-V. As of this writing, the Rogue is still a brand-new vehicle in high demand with shoppers who want the latest and greatest. Since the current CR-V came out for 2012, it's offered with a lot more incentives, and dealers will be more willing to negotiate.
So while the Rogue's base price of $23,350 (including an $860 destination charge) might look tempting compared to the CR-V's $23,775 base price, which includes an $830 destination charge, we wouldn't put too much stock in those numbers. The CR-V is likely available with far more money off, which means that the Rogue might end up becoming the more expensive of the two.
It's the same story when you look at mid-level models (a Rogue SV is $25,090 with shipping, while a CR-V EX is $25,875) and the crossovers' highest trims (where a Rogue SL starts at $28,930 and the CR-V EX-L is $28,525). While those figures are competitive, expect the CR-V to actually cost less when you visit the dealership. That's proven by manufacturer incentives on both vehicles: While Nissan isn't currently offering any incentives on the Rogue, Honda is boasting interests rates as low as 0.9 percent for up to 60 months on all CR-V trim levels.
Adding to the CR-V's value position is its depreciation rating. While the Rogue may offer more stuff and better gas mileage, Kelley Blue Book (KBB) says the CR-V will retain far more value than the Rogue over time. In three years, KBB predicts the CR-V will cost $9,566 in depreciation, while the Rogue will cost $11,332. Likewise, residual value experts at ALG give the CR-V a 5-star depreciation rating, compared to a mediocre 3-star rating for the Rogue.
So the Rogue might offer more stuff, newer technology, better gas mileage and an improved safety record, but when it comes to value, it's hard to beat the 2014 Honda CR-V.
AutoTrader's Advice
To us, this one's easy: The better crossover here is the 2014 Nissan Rogue. Yes, the CR-V may be less expensive, and it offers a straightforward experience to shoppers who are familiar with other popular Honda products, such as the Civic and Accord. But the Rogue leads the CR-V in nearly every objective category, from interior room to technology, fuel economy, safety and available equipment. We wouldn't fault you for choosing the CR-V, as it's still an excellent crossover, but our money would buy a Rogue.