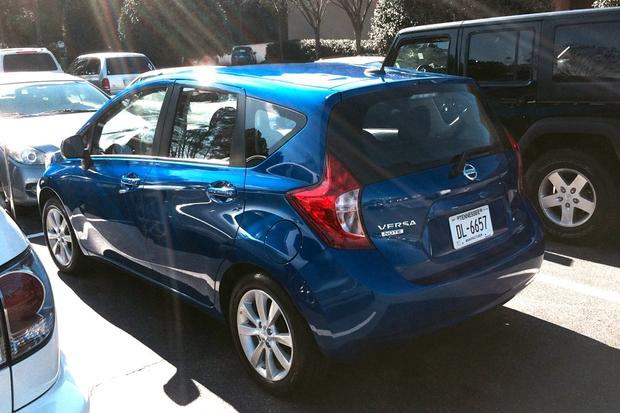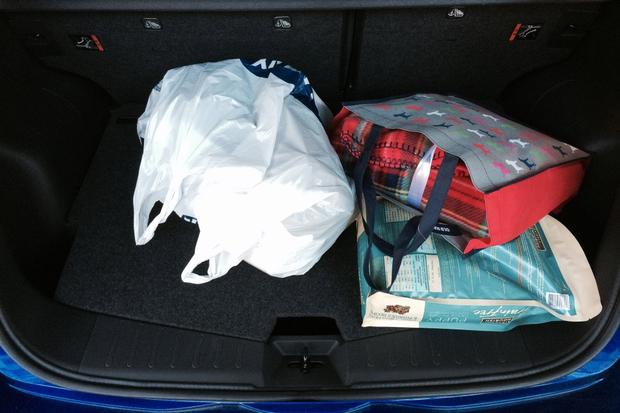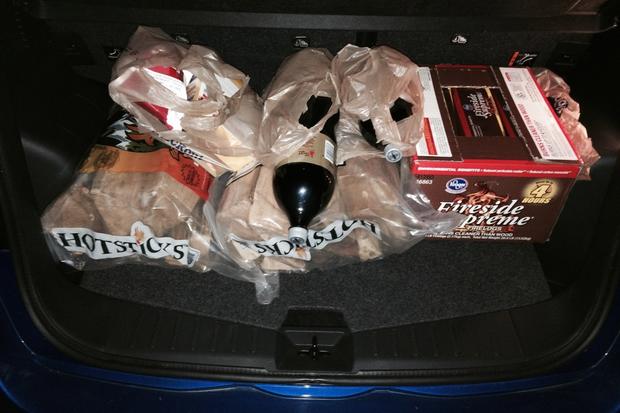 The 2014 Nissan Versa Note is a subcompact hatchback aimed at shoppers interested in affordable, basic transportation -- and little else. But what happens when those shoppers have expensive tastes? They choose the Versa Note SV, which is the most expensive and best-equipped trim level of Nissan's smallest car. We recently spent a week in the Versa Note SV, and we came away with mixed opinions.
Expensive, but Cheap
Nearly everyone who rode in or drove the Versa had the same thing to say about the interior: It's an unusual mix of expensive and cheap. What we mean is that our well-equipped test car cost just under $20,000, and that meant a seriously long list of high-end features, such as navigation with voice control, heated front seats, Nissan's fantastic Around View Monitor and even keyless entry with push-button starting. Sounds good, right?
The problem is that Nissan didn't spruce up the rest of the Versa's interior when it added all that equipment. As a result, there was no sunroof, no satellite radio, no streaming Bluetooth Audio and, worst of all, no lighted vanity mirrors. We know more than a few drivers would expect those items on a car with navigation and heated seats. And we certainly expect them in a car that costs close to $20,000. Several testers also complained about the Versa's cheap-feeling climate controls, which are surprising to see next to a 6-inch, center-mounted touchscreen.
Surprisingly Roomy...
Get past the cabin's hodgepodge of high-end and low-rent, and you'll discover an asset all Versa passengers mentioned: It's pretty big inside. Look at the numbers and you'll see the Versa Note is no larger than any other car in its class -- but it's a perception thing.
You see, the Versa Note looks very small on the outside, and it's certainly nimble and easy to park. But there's a lot more room inside the Versa Note than you'd expect, whether for passengers or cargo. In essence, the Versa Note is a masterful package, combining small-car abilities with big-car interior volume.
...But Still a Subcompact
While the 2014 Nissan Versa Note may offer a cavernous interior, you certainly won't forget you're in a small car when you're behind the wheel. One reason is the drone from the Note's 1.6-liter engine mated to the CVT automatic -- a sound that's constantly heard under acceleration, no matter how far you have the stereo turned up. That engine and transmission also remind you of the Versa Note's small-car status, because they take quite a while to bring the Versa up to speed in just about any situation. After all, the hatchback has just 109 horsepower.
We have a few other "small-car" gripes with the Versa, too. While road noise is surprisingly muted, the Note's ride quality is harsh -- especially for backseat passengers, who sit right over the rear axle. And more steering feel would be nice, too, though we admit that's a problem with most subcompacts.
Don't Check All the Boxes
Interestingly, the Versa Note's best attributes come standard on all trim levels -- even the base-level S model, which starts around $14,500. Such items include the car's small size, its roomy interior and a 4-cylinder engine that returns a respectable 27 miles per gallon city/36 mpg hwy.
As a result, we recommend that shoppers pick the base-level Versa Note S rather than a highly optioned SV model like our test car. For those who want luxuries in their small car, several rival models stand out: Chevrolet Sonic, Honda Fit, Kia Rio and our favorite small car, the Ford Fiesta. Each is more refined than the Versa Note. But none can touch the base-level Versa's starting price, and that makes the Note S, not the SV, the most compelling model in Nissan's subcompact lineup.