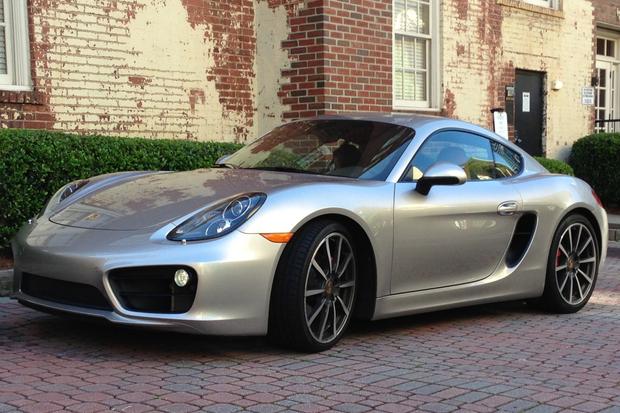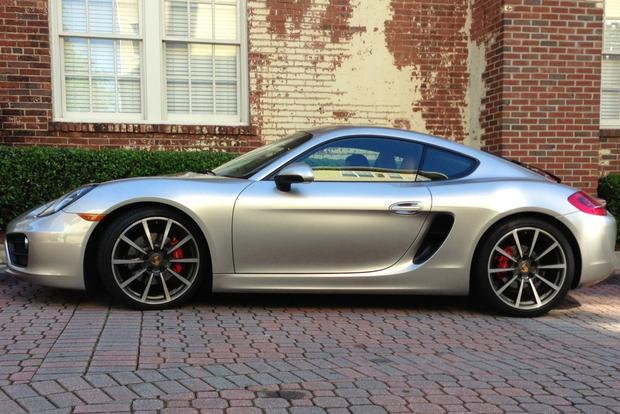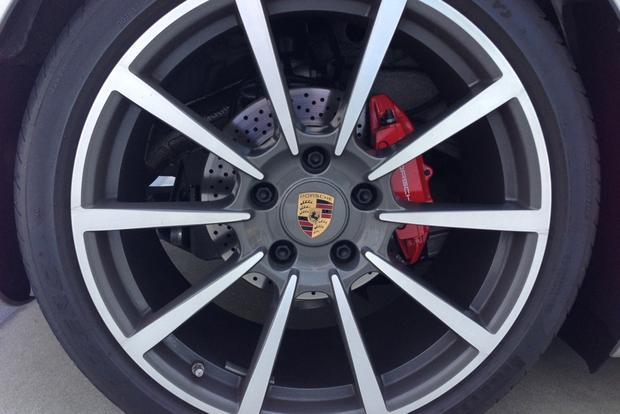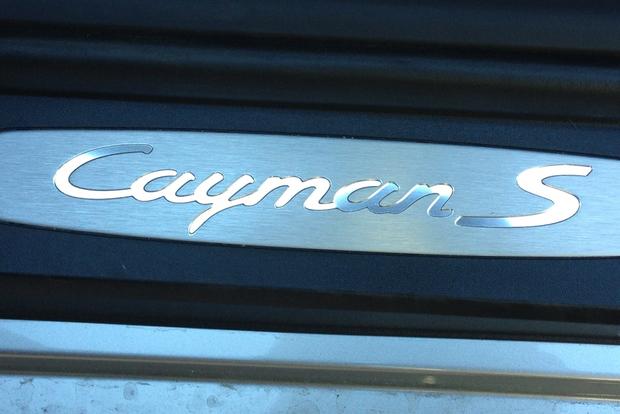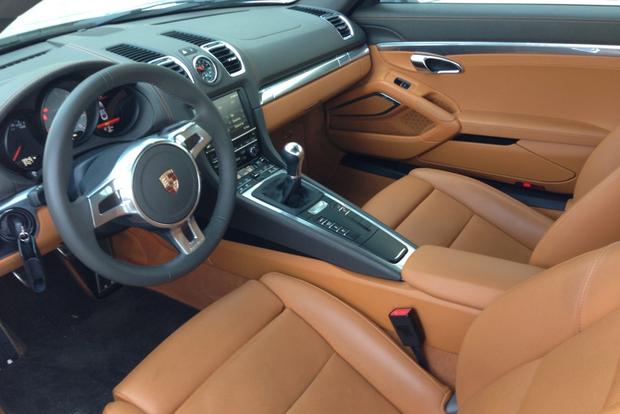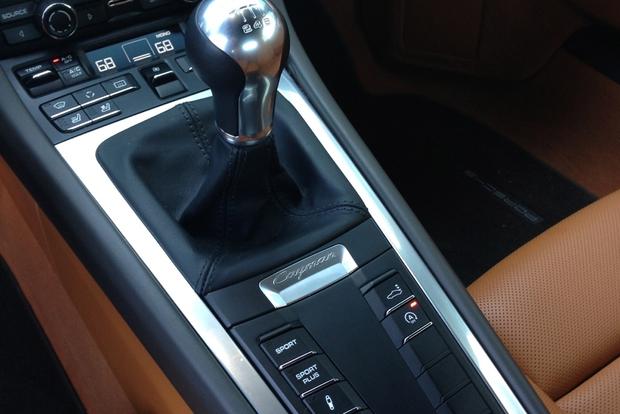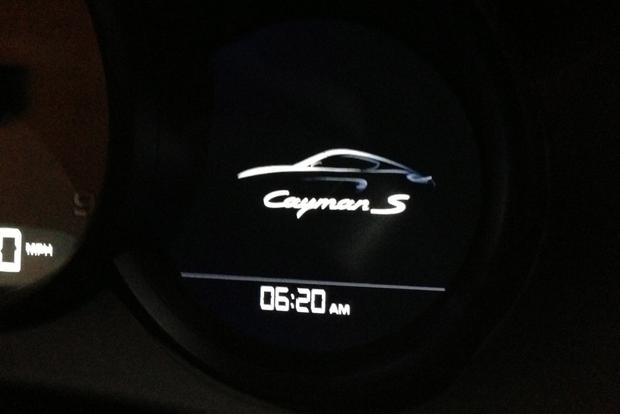 The 2014 Porsche Cayman is totally redesigned for the new model year. In addition to new features and additional power, the Cayman offers an updated look with subtle yet noticeable revisions over the outgoing model. But does the latest Cayman still feel every bit as much a Porsche as the old model? We spent a week behind the wheel of a sporty Cayman S to find out.
Fun, Fun, Fun
There's a lot you can say about the Cayman S. It's handsome. It's well-built. It's expensive. But if you were to ask us for one word to sum up the mid-engined, 2-seat coupe, it would be easy to choose: fun.
On the road, the Cayman is tremendously engaging, especially the manual-transmission model we drove, which boasts smooth shifts and a just-right clutch that makes for easy engagement when starting or shifting. We know Porsche's dual-clutch PDK automatic transmission is technically faster than the 3-pedal manual, but it's hard to turn down a stick shift that's this much fun to drive.
The Cayman especially shines when you drive it quickly around corners. Like most mid-engine cars, it's tremendously well-balanced, largely because the heavy engine sits near the center of the car and doesn't skew weight distribution to the front or rear. In fact, nearly everyone who spent time behind the wheel said the latest Cayman out-handles virtually every other sports car they've ever driven.
In a straight line, the Cayman isn't quite as enjoyable. Yes, it's fast, but with only 325 horsepower, it doesn't have the grunt of many cars that cost considerably less. The Nissan 370Z, for instance, offers a little more hp than the Cayman S and similar 0-to-60 times. The 370Z is also far less expensive, with a starting price of around $31,000 with shipping.
Not Cheap
Speaking of pricing, it's hard to write an article about a modern Porsche without addressing its cost. The Cayman S starts around $64,500 with shipping, which isn't too pricey for a brand-new Porsche, especially when you consider that a base-level 911 is more than $20,000 more expensive.
But a base-level Cayman S isn't what we ended up with, and it's not what you'd get, either. Our test car had more than $24,000 in options, which meant that the final price, including destination, was more than $88,000.
That's a huge figure, especially considering that some features, such as keyless access and push-button starting, still weren't included. We were also a little dismayed to see blank switches throughout the cabin, despite the fact that so many options boxes were checked. But this is a simple reality of buying a Porsche: The cars have so many available options because it allows owners to configure their dream cars exactly as they wish.
Practical and Enjoyable
A lot of sports cars can't be used every day, either because the ride is too harsh, the cabin is too basic or there's not enough room for luggage and other accessories. We didn't find any of those issues with the Cayman.
In terms of the cabin, we found that many of the materials were top-notch, and we were impressed that there weren't any creaks or rattles coming from any part of the interior. Several drivers had especially fond words for the upgraded Burmester sound system, a $6,700 option that provides some of the best sound quality in the business. And we found that the Cayman has a surprisingly large cargo capacity, though it's split between a front trunk and a rear shelf.
Of course, no car is perfect, and that includes the Cayman. A few drivers found the coupe's optional sport seats to be uncomfortable, and we heard some negative comments about the headliner material. More than one driver also noted that there are too many infotainment buttons, which is a problem that Porsche could solve with a larger center touchscreen.
Our Take
In the end, we really enjoyed our time with the 2014 Porsche Cayman S, though not quite enough to go out and spend $90,000 for one. Still, if you go easy on the options or pick up a lightly used, certified pre-owned model, the Cayman is easily one of the best sports cars on the market.