Car Video
2014 Toyota 4Runner: 5 Reasons to Buy - Video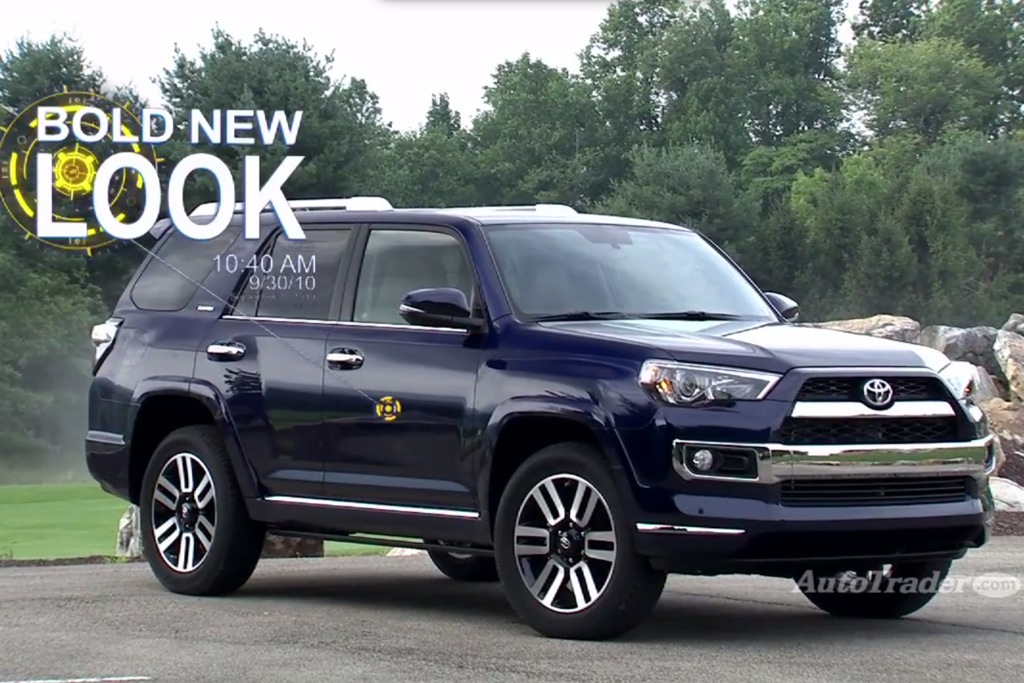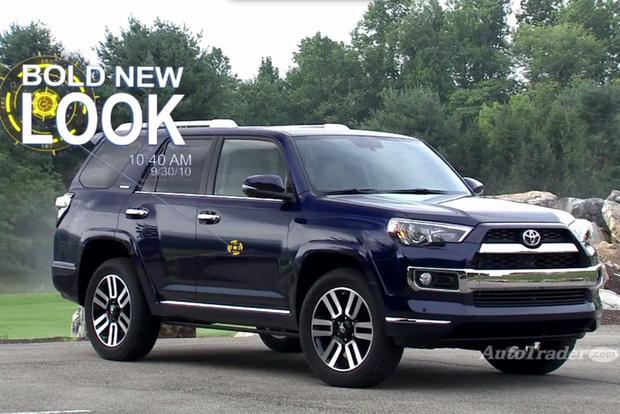 The Toyota 4Runner is legendary for its reliability and off-road prowess, but Toyota wants its midsize SUV to be known for other things, too. That's why the 2014 Toyota 4Runner had an extreme makeover, and the results are impressive. The new 4Runner can still bust a trail with the best of them and will still run forever, but it's also a downright civilized vehicle that doesn't mind the daily grind. Here are five reasons to give the revamped 4Runner a chance.
1. Bold New Look
The 4Runner has always had conservative styling, but Toyota decided to shake things up for 2014. The 4Runner's new front fascia is radical, with chiseled headlights and aggressive crescent-shaped slits for the fog lights. You wouldn't have thought twice about the outgoing 4Runner's face, but this one's going to leave an impression.
2. Standard Entune Technology
Despite its old-school SUV design, the 4Runner is all about modern technology inside. A touchscreen with Entune mobile app integration is standard for 2014, allowing smartphone users to bring useful apps such as Pandora and Open Table into the driving experience. Toyota also throws in a newly standard rearview camera for good measure. There was a time when the 4Runner was just a primitive truck with a rear cabin, but those days have never seemed farther away.
3. Smoother, Quieter Ride
The 4Runner shares its underpinnings with the Tacoma pickup, so smooth ride quality isn't a natural strong suit for this SUV. But Toyota worked hard to improve things for 2014, and the result is a considerably more comfortable ride that also seems quieter than before. It's a genuinely pleasant truck from behind the wheel. People don't think of the 4Runner as a commuter vehicle, but you could easily drive this one every day.
4. Robust Off-road Capability
The refined ride is nice and all, but don't get the idea that the 4Runner's gone soft. The rugged body-on-frame construction remains, helping the 4Runner tackle tough trails with ease, and its 4-wheel-drive system has separate low-range gearing that sets it apart from lesser SUVs. If you plan to venture off the beaten path, this Toyota may be the best of its breed.
5. Great Passenger and Cargo Space
Unlike some midsize SUVs, the 2014 Toyota 4Runner offers a third-row seat, and it's big enough for a few kids or even small adults in a pinch. Also, if you fold both the third and second rows down, you get an enormous 90 cu ft of cargo space, so the 4Runner is a prime candidate for those Home Depot runs.
AutoTrader Says
If you want a traditional go-anywhere SUV, the 4Runner is one of our top recommendations. And with its enhanced ride, styling and technology for 2014, this truck just keeps getting better.