Car Review
2014 Toyota 4Runner: First Drive Review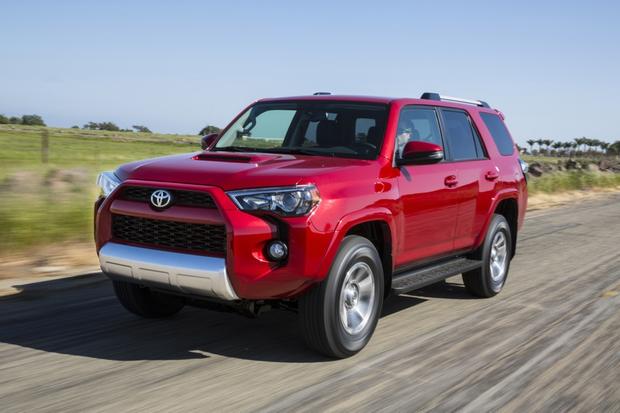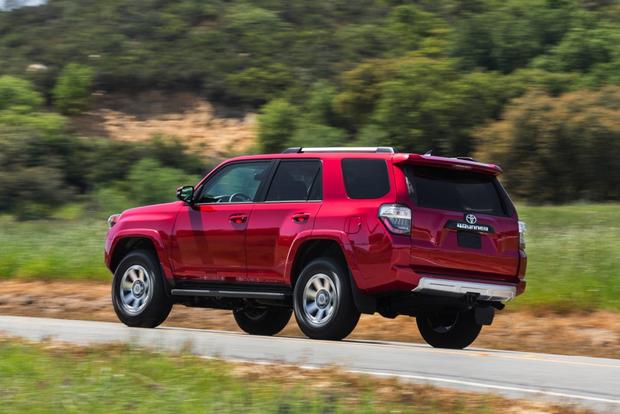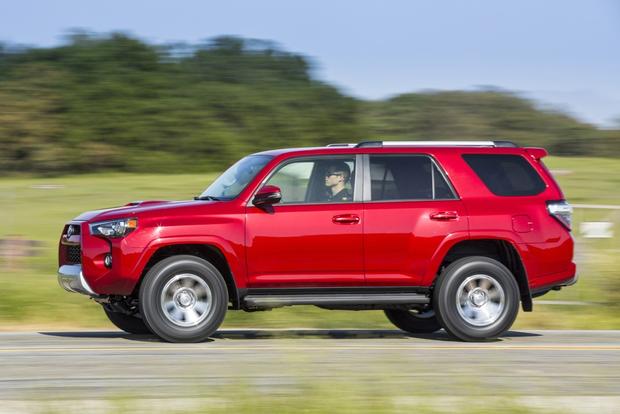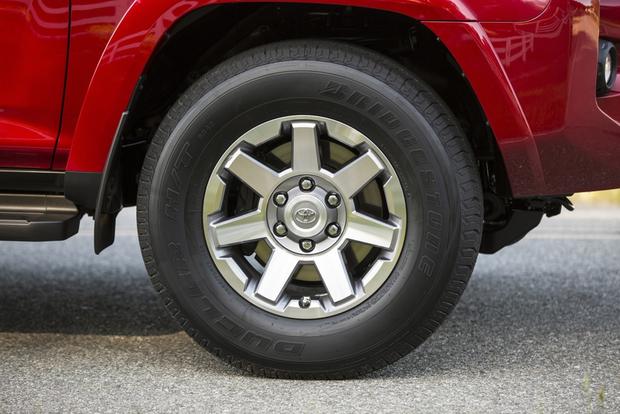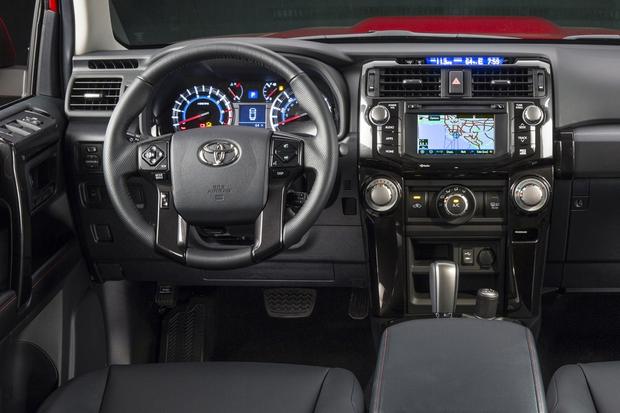 We're behind the wheel of the refreshed 2014 Toyota 4Runner, and it has us in a reflective mood. The 4Runner, you see, was one of the first SUVs on the market when it debuted in the mid-1980s. Literally a tough Toyota 4x4 truck with a removable fiberglass top and rear seats, the 4Runner was a curiosity at the time, a Japanese Wrangler of sorts that gave off-road enthusiasts a new all-purpose option. Families still gravitated toward hatchbacks, wagons or minivans back then; the SUV craze had yet to begin.
Fast-forward 30 years and, of course, the automotive landscape looks decidedly different. The SUV has become a fixture on our roads as the go-to body style for growing families, and this has led to corresponding changes in SUVs themselves. The fundamental difference is that hardly any are based on trucks anymore -- our beloved "crossover SUVs" are essentially overgrown cars, employing the same so-called unibody construction and front-wheel-drive architecture to maximize space and fuel efficiency. The early 4Runner was integral in popularizing the SUV, but hardly any of its core features are in vogue anymore.
Except, that is, in the 2014 4Runner itself.
Period Piece
Indeed, the 4Runner has stayed remarkably true to its heritage with the changing times. It's still based on a truck -- the midsize Tacoma -- and although you can't remove the rear roof anymore, it still looks and drives like a truck. You sit nice and high in the driver seat, looking down at a squared-off dashboard and the upright windshield beyond. Rear-wheel drive is now available, but most 4Runners continue to be sold with a 4-wheel-drive system that includes a low-range transfer case for true off-road capability.
Continuity aside, we're driving this 4Runner because Toyota made significant changes for 2014, headlined by LED taillights and two new front fascias: an aggressive, snarling one for the SR5 and Trail models, and a more refined one for the fancy Limited model with prominent chrome accents. Both are departures from the traditional 4Runner look, which hadn't changed much since 1984, but that's not necessarily a bad thing. We expect the SR5/Trail front end, in particular, will take a little getting used to, but it's nothing the 4Runner faithful can't handle.
Inside, the SR5 and Trail add soft-touch door trim (nope, it wasn't standard before), as well as leather trim for the steering wheel and shift knob. A new gauge cluster for all 4Runners features Optitron illumination for improved clarity. The adventurous Trail model also receives a new overhead console that houses its off-road-mode controls, including the unique Crawl Control system for hardcore off-roading. There's news on the technology front, too, as all 4Runners now come standard with Toyota's Entune smartphone-integration system, which provides touchscreen connectivity to popular apps such as OpenTable and Pandora.
But the more things change for the venerable 4Runner, the more we're reminded of just how much has stayed the same. The workmanlike performance from the 4.0-liter V6 under the hood takes us back to the long-running 3.0-liter V6 of early 4Runners: It's nothing fancy, but it's reliable as the day is long, and figures to provide decades of dependable service. Off-road, the 4Runner remains a beast, shrugging off tough trails like the purpose-built vehicle it is. Does it make sense for the modern world? Not really. Although a third-row seat is offered in the SR5 and Limited, fuel economy is abysmal, and the trucklike underpinnings yield a firm, sometimes bouncy ride. But that's precisely why we feel such affection for the 2014 Toyota 4Runner: With so many look-alike and drive-alike crossovers on our roads these days, this Toyota is a refreshing reminder of what a real SUV should be.
AutoTrader Says: True body-on-frame SUVs have been dropping like flies. Think of the 4Runner's long-time rival from Nissan, the Pathfinder, which is now an Altima-based, front-wheel-drive family hauler. If you're nostalgic for the good old days, the 2014 4Runner is where it's at.