Car Comparison
2014 Toyota Avalon vs. 2014 Lexus ES: What's the Difference?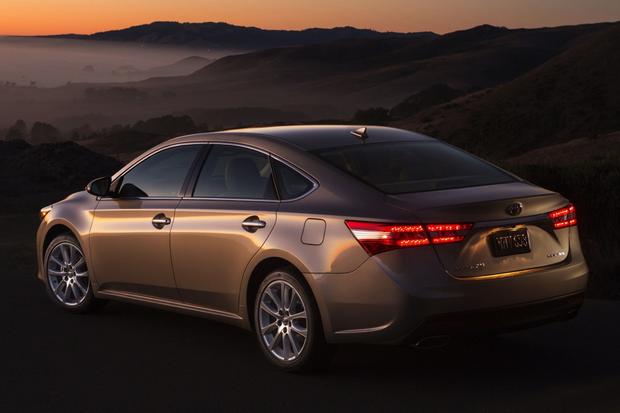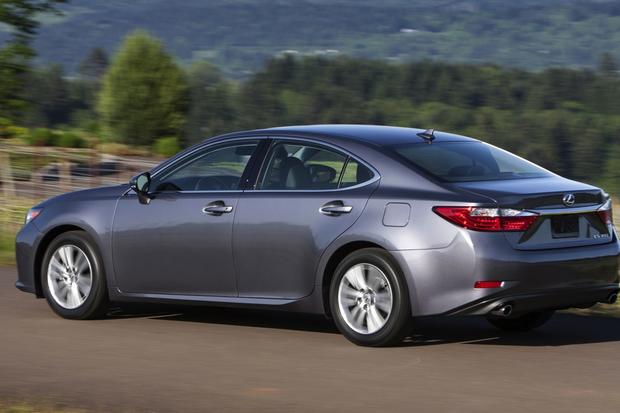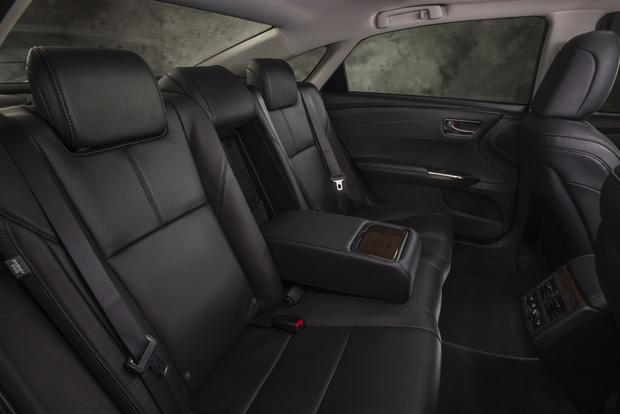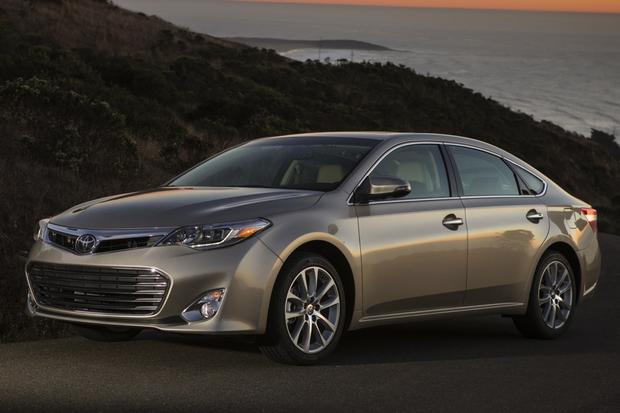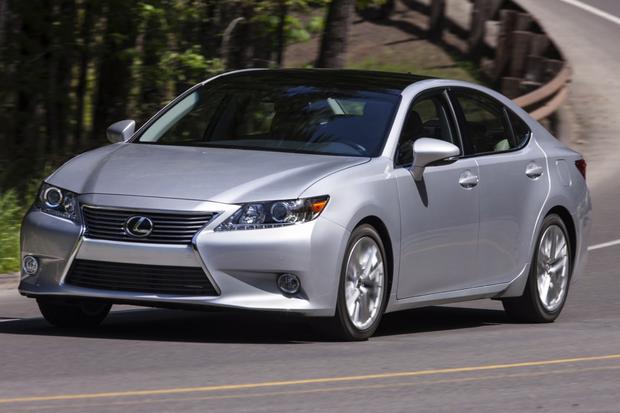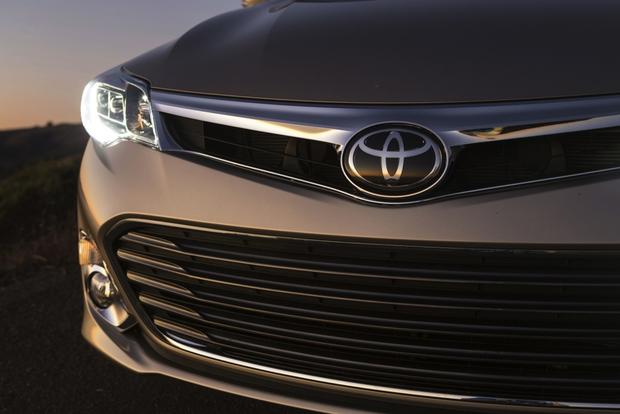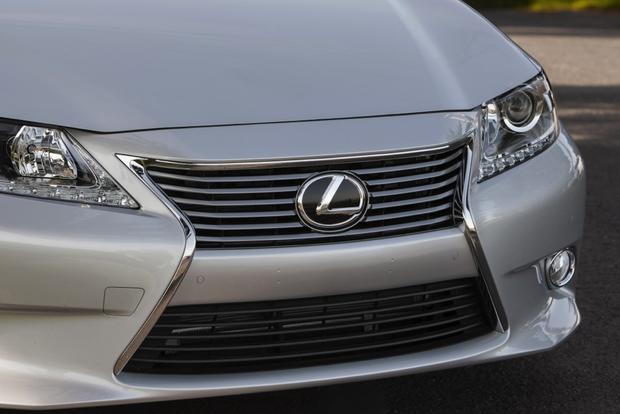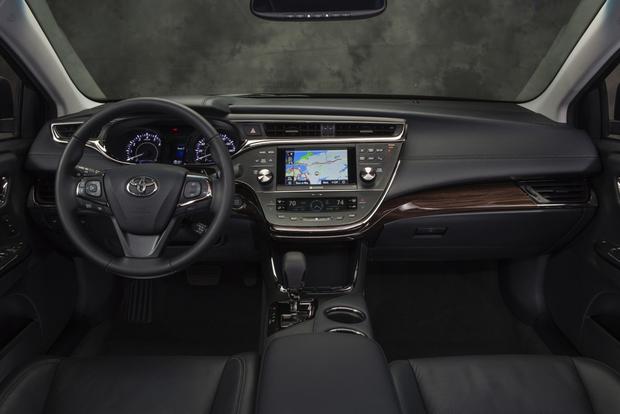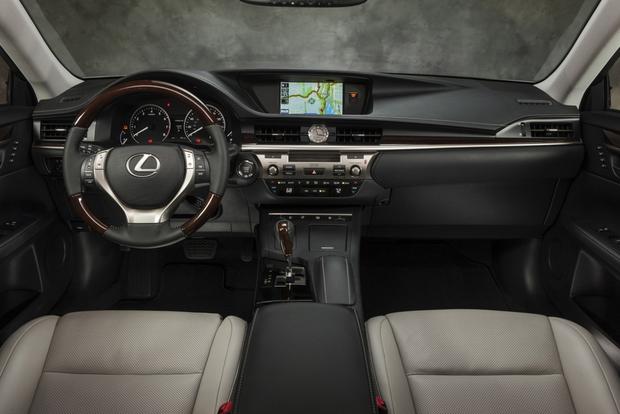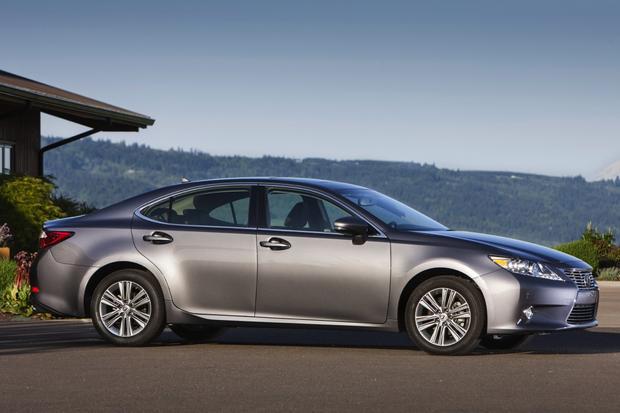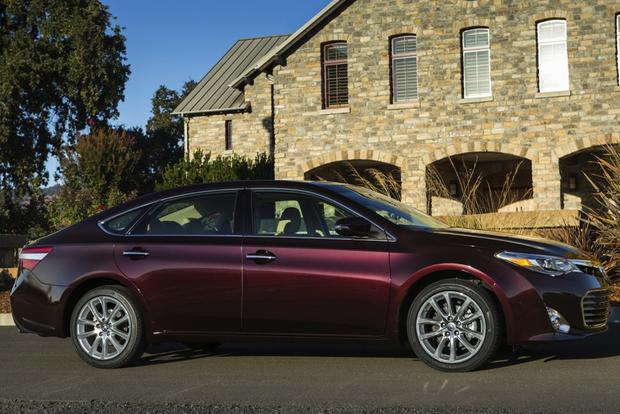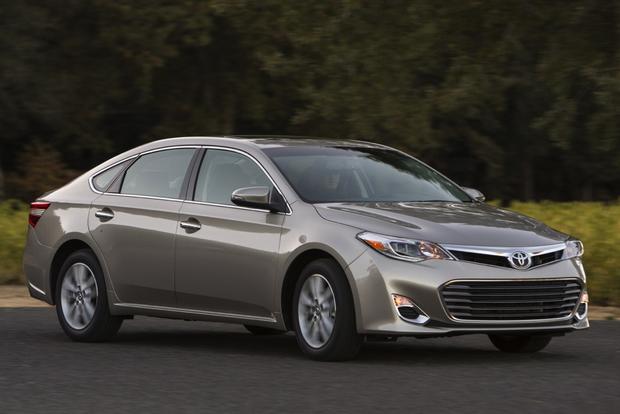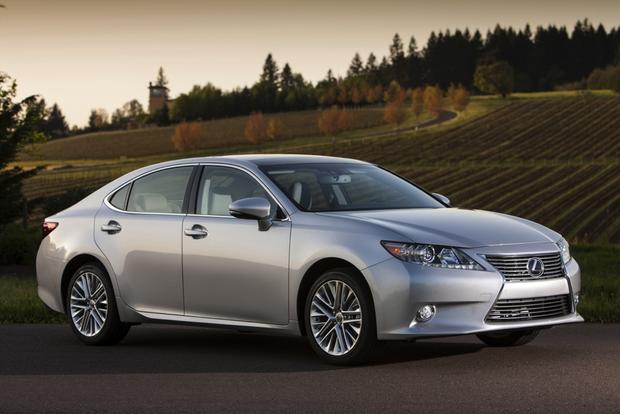 If you're searching for a new luxury sedan with a focus on comfort and equipment over style and performance, you may be considering the 2014 Toyota Avalon or the 2014 Lexus ES -- two new models that offer a comfortable ride, high-end features, and engine choices that range from smooth and powerful to highly economical. Given that the Avalon and ES share the same chassis and many of the same parts, are they really that different? We took a close look to find out.
Exterior
Although Toyota models typically offer highly distinct styling from their Lexus counterparts, the Avalon and Lexus ES are surprisingly similar when it comes to appearance. Both share roughly the same overall profile, with clear differences only becoming apparent on closer inspection of such items as the headlights, taillights and grilles. Fortunately, both models provide an upscale look, which means that luxury car buyers probably won't be disappointed with either one. Some shoppers might notice that the Avalon looks a little longer than the ES, which is true; the Toyota's length is extended by about 3 inches compared to the Lexus.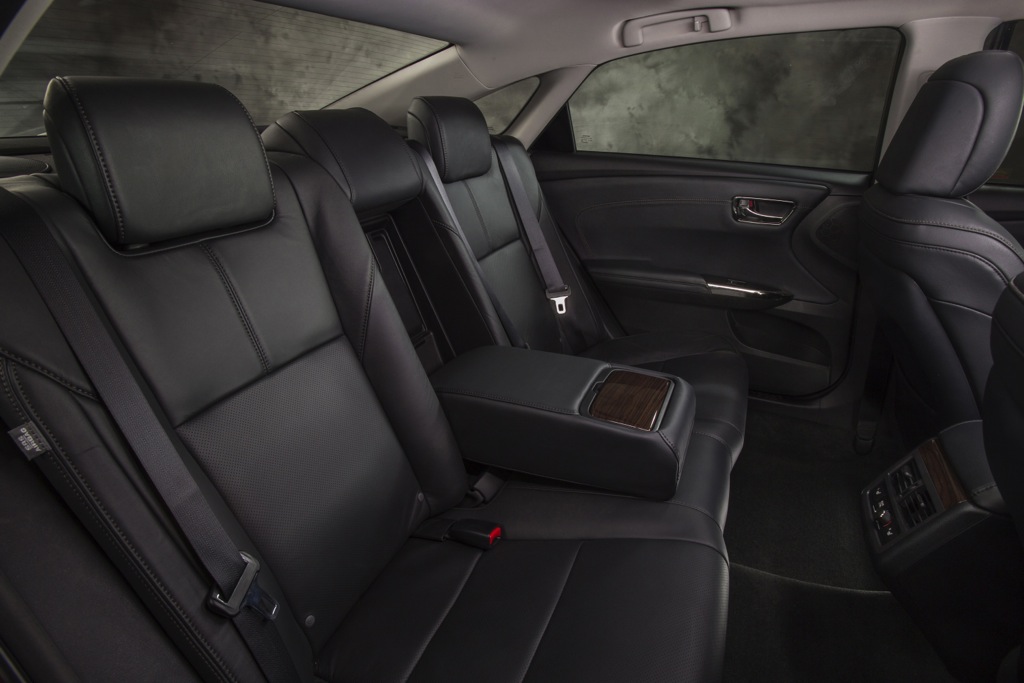 Interior
Climb inside the ES and the Avalon, and you'll quickly realize that the interiors of both cars have a lot more variation than the exteriors. While the Avalon uses a simpler, flowing dashboard design, the Lexus makes do with a sharper, more modern look with a larger number of harsh angles. The Avalon also uses a touchscreen infotainment system, compared to the Lexus's Remote Touch controller. As for comfort, the two cars are once again quite similar, with both offering plush seats, a highly relaxed ride and upscale materials throughout.
Mechanicals
The Toyota Avalon and Lexus ES are most similar under the skin, as they share a platform, transmissions and engines with almost no modification from one model to the other. Standard in both cars, for instance, is a 268-horsepower 3.5-liter V6 engine that's hooked up to a 6-speed automatic transmission and front-wheel drive -- a combination that's rated at 21 mpg in the city and 31 mpg on the highway in both cars. Opt for the fuel-efficient Avalon Hybrid or Lexus ES 300h, and you'll be driving a 200-hp 2.5-liter hybrid 4-cylinder capable of reaching 40 mpg city/39 mpg hwy.
Features
The Avalon starts around $32,300 with a gas-powered engine or $36,400 with a hybrid powerplant; the gasoline-powered ES is around $37,400, while the ES 300h hybrid starts around $41,200. The result is that the ES comes standard with a few more features, as you might expect from a car that boasts a $5,000 price premium over its mainstream counterpart.
In terms of standard equipment, the Lexus adds LED running lights, a power sunroof, an 8-way power front passenger seat and the brand's Safety Connect telematics system. Of course, the Lexus also boasts a little more brand cachet and some extra high-end materials inside and out.
As you progress through the Avalon's trim levels, however, you'll quickly find that the Toyota offers just about everything the Lexus does -- it's just not standard. You can add a large touchscreen to the Avalon, for instance, and a navigation system, along with adaptive cruise control, xenon headlights, ventilated front seats and heated rear seats. But by then, your Avalon will be well over $40,000 -- big money for a Toyota. Still, the Lexus boasts few major advantages over its Toyota counterpart when it comes to options and equipment.
Technology
Similarly to the features section, the Lexus holds a slight advantage over the Avalon in terms of standard technology -- but Avalon buyers who spend a lot of money on the sedan's options list will see the Lexus's advantage quickly dwindle. For instance, while the ES's standard 7-in screen tops the Avalon's 6.1-in screen, drivers can order a 7-in screen in the Toyota. The Lexus touts adaptive cruise control, rain-sensing wipers and other high-tech features with the addition of a few simple packages, but drivers who upgrade to the Avalon Limited can also get those features on the Toyota. In fact, the Lexus offers few items not available on the Avalon -- except, of course, for the high-end Lexus brand name.
Safety
In National Highway Traffic Safety Administration crash-testing, the Toyota Avalon and Lexus ES both performed very well, which is no surprise, considering their similarities under the skin. In fact, both sedans earned a 5-star overall rating, comprised of a 5-star frontal-impact rating, a 5-star side-impact rating and a 4-star rollover rating. Both cars also did well in testing conducted by the nonprofit Insurance Institute for Highway Safety, though neither has endured the group's challenging small-overlap front crash test.
As for safety features, the Avalon and ES are both loaded down with practically everything you might want or need. Of course, there's the usual complement of airbags and modern equipment like anti-lock brakes and stability control, but the two sedans also offer a wide range of luxury car options, from automatic high beam control to rear cross-traffic alert and adaptive cruise control. There aren't any major safety features that the ES holds over the Avalon, so don't think you need to spend more money on the Lexus just to improve your safety situation.
Conclusions
The 2014 Toyota Avalon and the 2014 Lexus ES are both highly competent full-size luxury sedans that offer comfortable rides, well-designed engines, and a wide range of standard and optional features. Given the price difference, we think the Avalon is probably a better value -- but shoppers who want the cachet of the Lexus brand are certainly forgiven, as some will have a hard time justifying a $40,000 price tag for a Toyota. Still, these two models are surprisingly similar -- so we wouldn't suggest buying either one until you check out the other.