Car Comparison
2014 Toyota Corolla vs. 2014 Volkswagen Jetta: Which Is Better?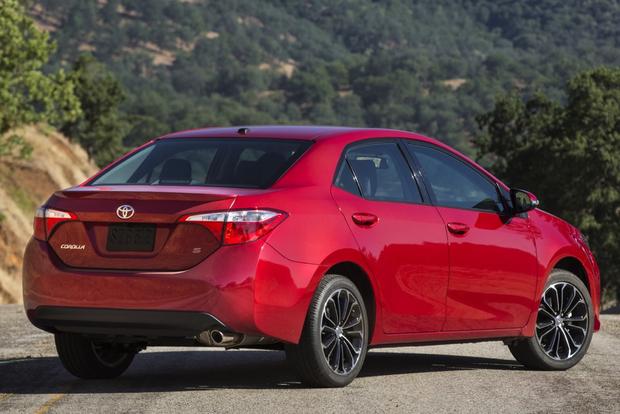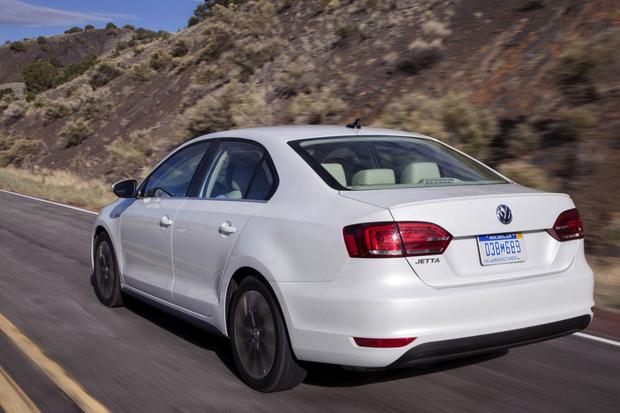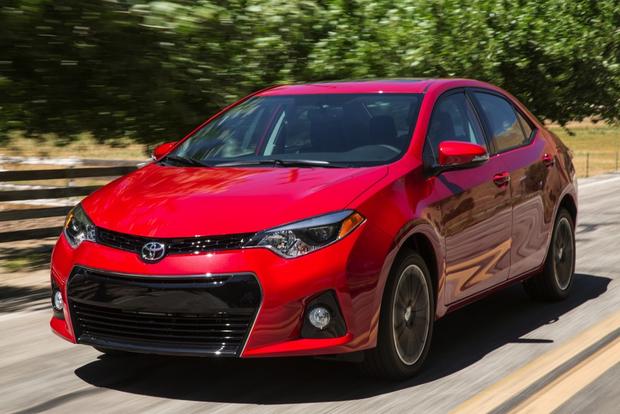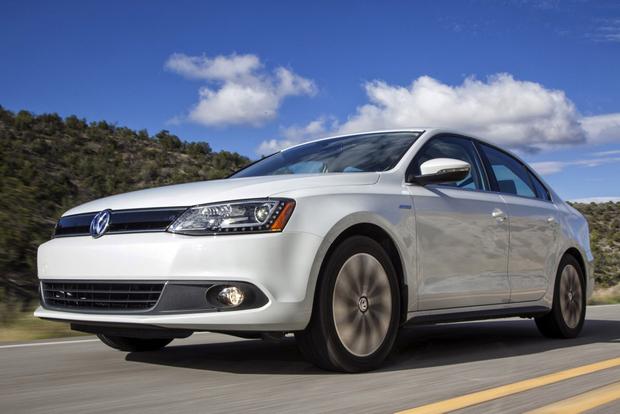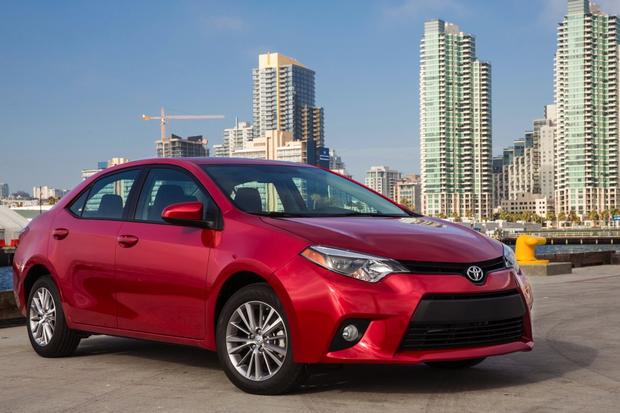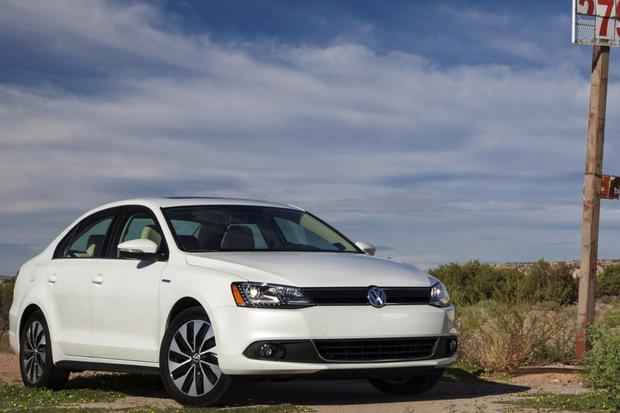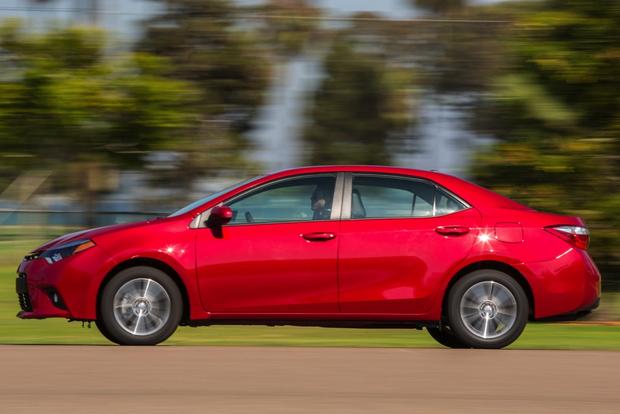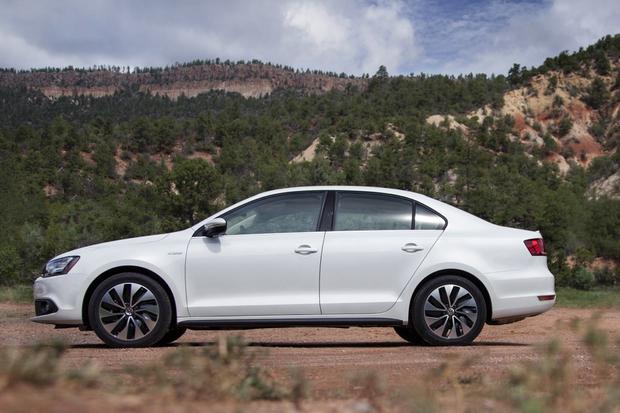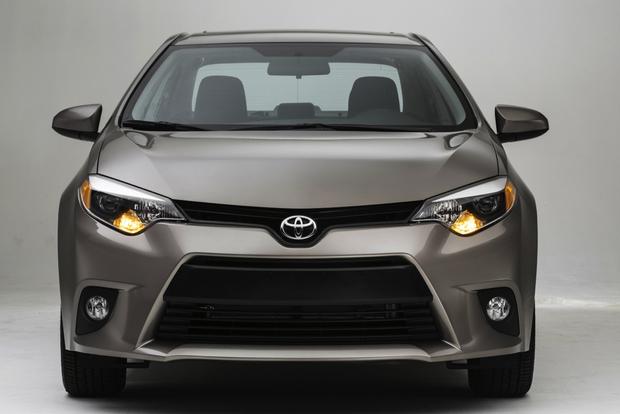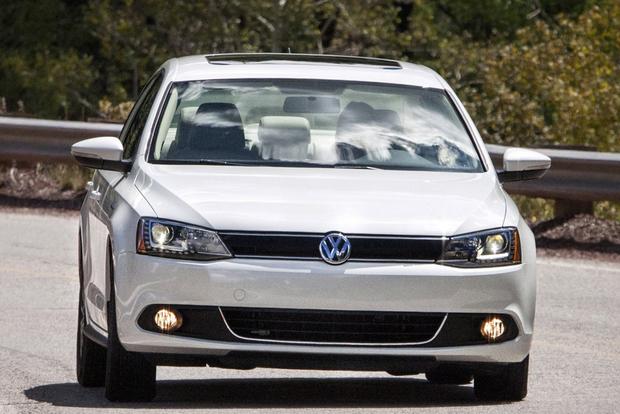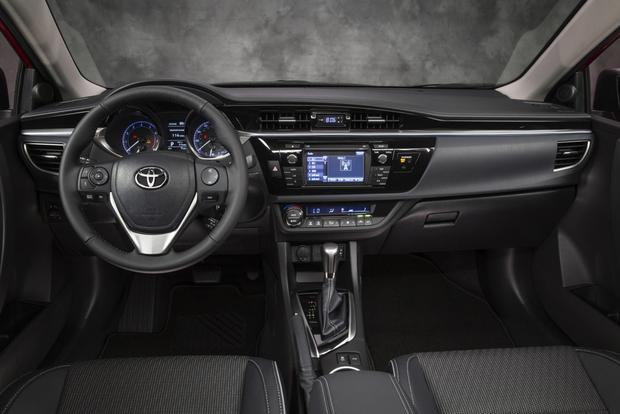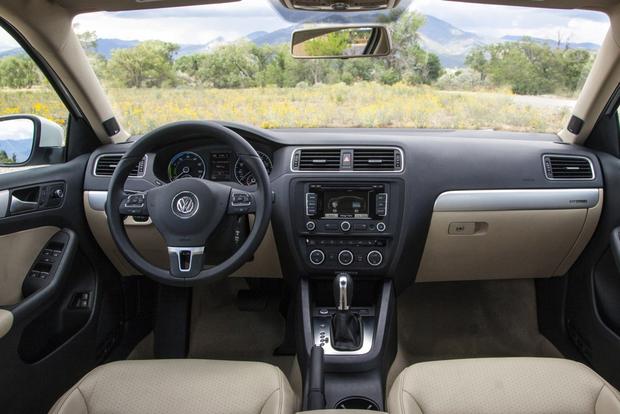 If you're looking for a new compact sedan, we suspect that the 2014 Toyota Corolla and 2014 Volkswagen Jetta are on your shopping list. Both are highly popular with car shoppers for offering a roomy interior, reasonable pricing and an efficient powertrain. Which one is better? Our in-depth comparison has the answer, but first, here's a look at what's new with both cars for the 2014 model year.
2014 Toyota Corolla
The Corolla is fully redesigned for the 2014 model year. Updates include improved fuel economy, a larger interior, new styling inside and out, and a host of new technology.
2014 Volkswagen Jetta
The Volkswagen Jetta offers only minor changes for 2014. Chief among them is a new 1.8-liter turbocharged 4-cylinder engine, which replaces last year's base-level 5-cylinder. A backup camera is also added to the car's options list, as is Volkswagen's Car-Net telematics system.
Reliability
Although it can be hard to predict reliability for new cars, J.D. Power makes an attempt. The firm doles out Power Circle Ratings, which take into account previous model years and early reports of problems. In these ratings, the Corolla earned four circles out of five, indicating better-than-average reliability, while the Jetta could only manage a mediocre 2-circle score.
In terms of warranty length, the Jetta and Corolla are virtually identical. Both offer 3 years or 36,000 miles of bumper-to-bumper coverage along with 5 years or 60,000 miles of powertrain coverage. Both cars come with 2 years or 24,000 miles of free maintenance. As a result, our reliability pick is the Corolla, based on its excellent reputation and strong J.D. Power score.
Fuel Economy
If fuel economy is your priority, you might think that the Jetta's turbodiesel powertrain is the right choice, but you'll be surprised to discover that changes to the Corolla for 2014 have given it diesel-like gas mileage without the added expense.
Corolla models come standard with a 1.8-liter 4-cylinder engine, which makes 132 horsepower and 128 lb-ft of torque. The standard 6-speed manual returns 28 miles per gallon in the city and 37 mpg on the highway, while the optional continuously variable automatic transmission brings things up to 29 mpg city/38 mpg hwy. The fuel economy focused Eco model, which offers 140 hp, is even more efficient, returning 30 mpg city/42 mpg hwy.
The Jetta, meanwhile, comes standard with an outdated 2.0-liter 4-cylinder that makes just 115 hp. It returns only 24 mpg city/34 mpg hwy with its standard manual transmission or 24 mpg city/32 mpg hwy with the optional automatic. Most Jetta models, however, will include the brand's new 170-hp 1.8-liter turbocharged 4-cylinder. That engine makes 26 mpg city/36 mpg hwy with the manual or 25 mpg city/36 mpg hwy with the automatic -- still a few ticks shy of the Corolla.
Topping the Jetta's fuel economy range is the miserly TDI diesel model, which makes 140 hp. It returns 30 mpg city/42 mpg hwy with either transmission.
In the end, the fuel economy nod goes to the Corolla. The Toyota's base models return significantly better gas mileage than the Jetta, and its midlevel models are still a few mpg above the Jetta's figures. Even the Jetta TDI can't top the Corolla Eco, which returns the same fuel economy for less money.
Safety
When it comes to safety, we typically examine two factors: crash-test ratings and safety features. When you consider crash-test ratings, the Corolla performs better. The federal government's National Highway Traffic Safety Administration (NHTSA), for example, gives the Corolla five stars overall, compared to four stars for the Jetta. Meanwhile, the Corolla earns a Top Safety Pick score from the nonprofit Insurance Institute for Highway Safety (IIHS), while the Jetta doesn't score the same coveted title.
In terms of safety features, both the Corolla and the Jetta offer roughly the same level of equipment. Both cars include standard traction and stability control, for instance, along with standard anti-lock brakes, front-side airbags and side-curtain airbags. The only slight discrepancy is that the Corolla includes a standard backup camera on a few more trim levels than the Jetta does, giving it a minor advantage.
In the end, safety is an easy victory for the Corolla. In addition to its small advantage with the backup camera, the Corolla offers improved crash-test ratings from both IIHS and NHTSA.
Technology
You might be surprised to learn that neither the Jetta nor the Corolla offers a significant advantage in terms of technology, largely because neither vehicle is a class leader when it comes to gadgets. We admit that we like Toyota's Entune infotainment system for its impressive array of features and functions.
Simply put, both the Corolla and the Jetta offer all the features that you'd expect from a compact sedan and little else. Their lineups run the gamut from bare-bones base models with few features to high-end trim levels with keyless entry and ignition, navigation systems, power sunroofs, alloy wheels and more. Neither car offers any unexpected equipment, and the models don't boast any significant differences from each other.
Value
If you've been following along from the start, you've probably noticed a trend: The Corolla is more reliable; the Corolla is safer; and the Corolla offers better fuel economy. If your main priority is pricing, however, then you're probably more concerned about a different aspect of the comparison: Which one is a better value?
Interestingly, the answer here probably isn't the Corolla. A base-level Corolla starts around $17,800 with shipping, which makes it notably pricier than the Jetta's $16,700 base price with shipping. The price gap holds true for most Jetta and Corolla models, with the Jetta always offering a slightly lower starting price.
As a result, our value pick is the Jetta -- with one exception. Fuel economy-minded car shoppers probably won't want to bother with the Jetta TDI, which starts around $22,200 with shipping. Instead, we highly recommend the Corolla Eco, which starts around $19,700 and can even be had in its most expensive LE Premium trim for just $21,000 including destination.
AutoTrader's Advice
If our compact-car choices came down to the Corolla and the Jetta, it would be hard to choose the Jetta. Yes, the Corolla is a little more expensive, but with the extra cost comes a highly competent small sedan that boasts better fuel economy, improved reliability and a more impressive safety record. We even recommend the gas-powered Corolla Eco over the highly praised Jetta TDI, which has long been the trump card of the Jetta lineup.
In the end, the only reason to choose a Jetta over a Corolla is if you're interested in the Jetta's sporty GLI version or if you find the Volkswagen's more attractive pricing just too good to pass up.
Find a Toyota Corolla or a Volkswagen Jetta for sale