Car Comparison
2014 Toyota Highlander vs. 2014 Ford Explorer: Which Is Better?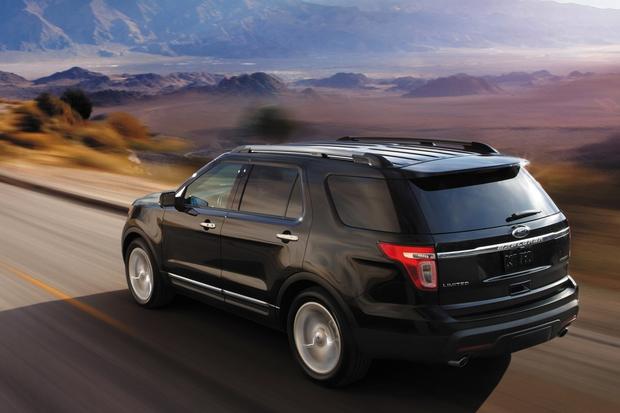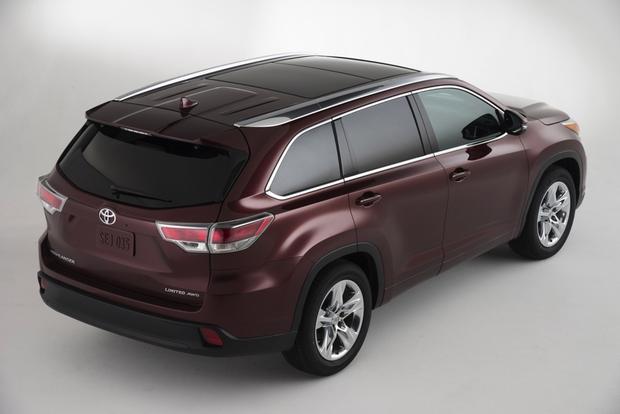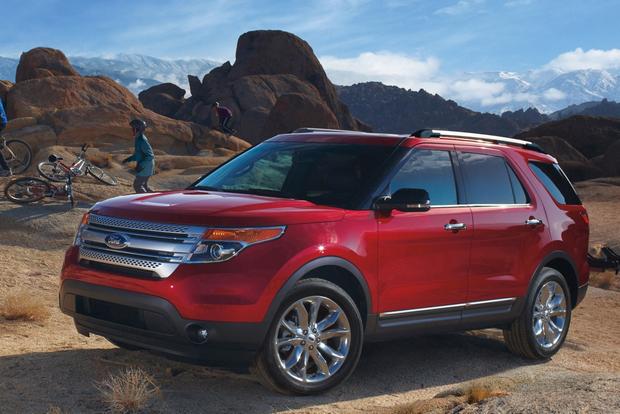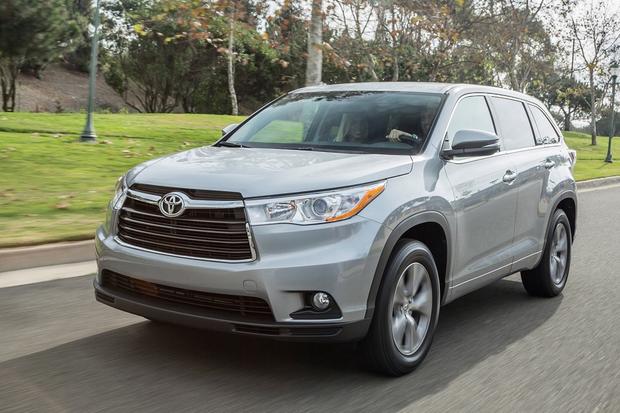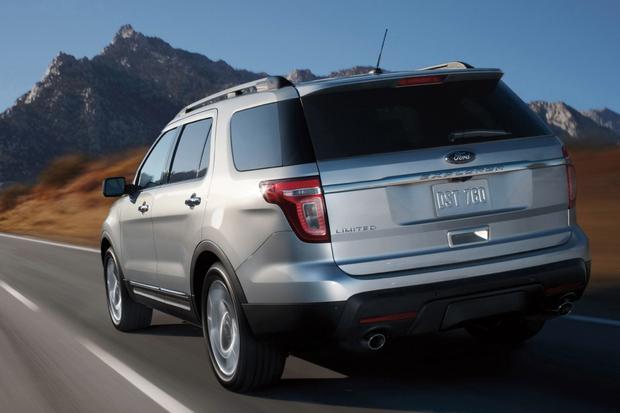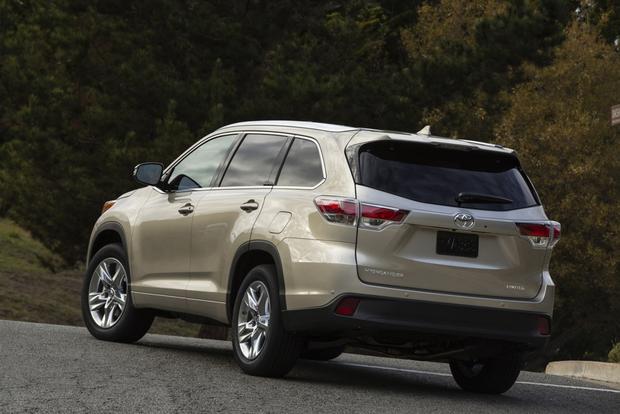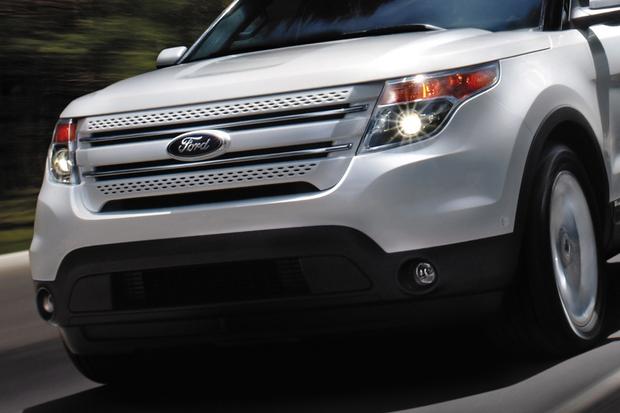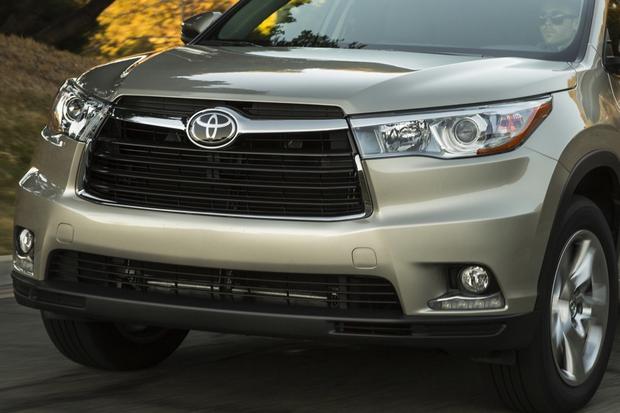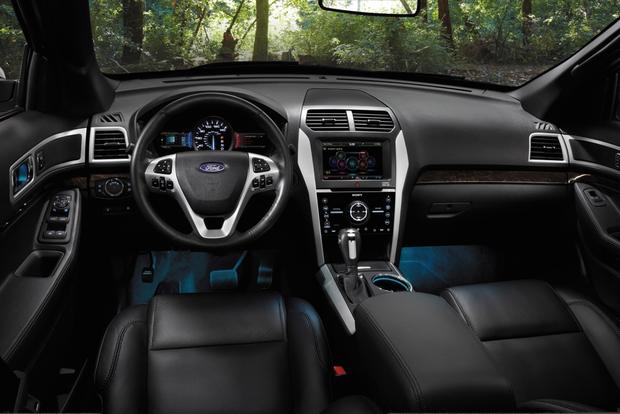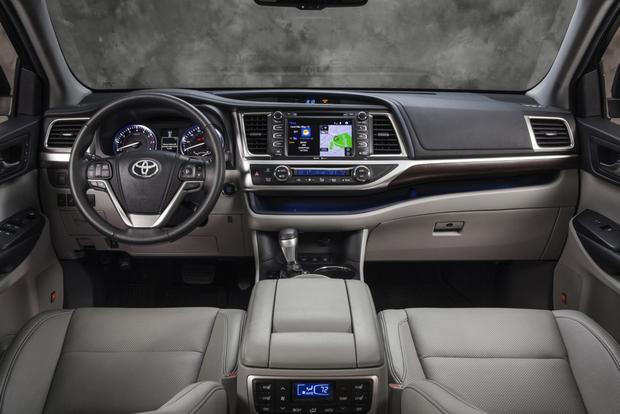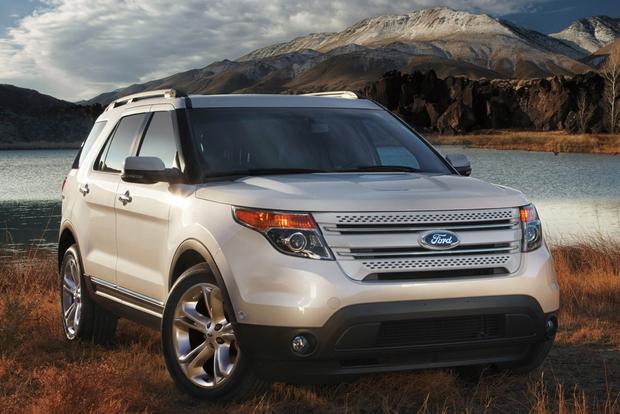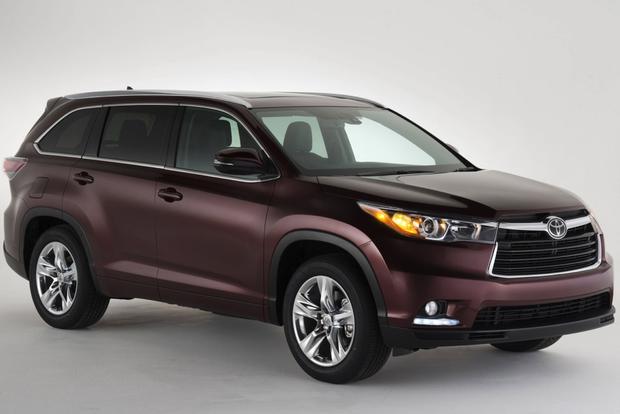 Lots of people shopping for a midsize, 3-row crossover narrow their selection process to a choice between these two popular models: the 2014 Ford Explorer and 2014 Toyota Highlander. These are, after all, among the most competitive vehicles in their class -- each designed, engineered and built in America by globally powerful automakers. This year, however, one is completely redesigned while the other is mildly updated. Let's check out the changes.
2014 Ford Explorer
This year, Ford improves the Explorer's electric steering, installs larger standard brakes and adds automatic headlights for all models. Second-row heated seats and adaptive cruise control are more widely available in 2014, and two new colors debut.
2014 Toyota Highlander
The 2014 Highlander is completely redesigned for 2014, and while the engines are the same as last year, a new 6-speed automatic transmission and the Dynamic Torque Control all-wheel-drive (AWD) system debut. The new Highlander is also designed to carry eight passengers this year, one more than the Explorer.
Reliability
After a stumble in 2011 -- following a complete redesign and a switch from traditional SUV construction to a crossover SUV platform -- the current Ford Explorer's reliability record has been good except for consistent complaints about the MyFord Touch infotainment system. Nevertheless, the Toyota Highlander has boasted a sterling reliability track record for more than a decade, and though the 2014 Toyota Highlander is redesigned, it is likely to provide greater reliability over time than the Ford Explorer.
Fuel Economy
You can choose between three different engines when buying a 2014 Ford Explorer. A 290-horsepower, 3.5-liter V6 is standard and is the most popular choice, paired with a 6-speed automatic transmission. According to the Environmental Protection Agency's (EPA) ratings for combined driving, this engine provides 20 miles per gallon with front-wheel drive (FWD) and 19 mpg with the optional AWD system.
Optionally, a more fuel-efficient and turbocharged 2.0-liter 4-cylinder engine is offered exclusively with FWD and a 6-speed automatic. At 240 hp, this turbo 4-cylinder generates less oomph than the V6, but it also produces more torque at lower rpm, helping it to feel nearly as energetic while returning 23 mpg in combined driving, based on EPA estimates.
The Explorer Sport is the most powerful version of this SUV, equipped with a twin-turbocharged 3.5-liter V6 engine and a standard AWD system. The fuel economy rating for this setup is 18 mpg in combined driving.
Switching to the 2014 Toyota Highlander, most models are equipped with a 270-hp, 3.5-liter V6 and a new 6-speed automatic transmission. Front-wheel drive is standard, and the Highlander gets 21 mpg in combined driving. Add the optional AWD system, and that rating falls to 20 mpg.
The least expensive version of the 2014 Highlander has a 2.7-liter 4-cylinder engine wheezing an unimpressive 185 hp. Available only with FWD, fuel economy with this engine rises a single digit compared to the more robust V6 engine, coming in at 22 mpg.
So far, it's clear that the Explorer and the Highlander are in the same general neighborhood with regard to mpg, and that the Explorer's engines are more powerful. Toyota, however, earns the win in the fuel economy department thanks to its available gasoline-electric hybrid powertrain, available only in the most expensive Limited trim level. In combined driving, the Highlander Hybrid gets 28 mpg.
Don't assume that the Highlander Hybrid is weak, either, because the combined horsepower rating for this version of the Toyota is 280 hp, fed to all four wheels through front and rear electric assist motors.
Safety
Viewed purely through the lens of crash-test ratings, the 2014 Toyota Highlander appears to be the safer of these two crossover SUVs. The data doesn't represent the whole story, however.
Both models get a 5-star overall rating from the National Highway Traffic Safety Administration, and both models earn the top rating of Good in four out of five crash-test assessments conducted by the Insurance Institute for Highway Safety (IIHS). The difference between the Ford and the Toyota rests with performance in the tough small-overlap frontal-impact test conducted by IIHS. The Ford gets a Marginal rating in that test, while the Toyota earns an Acceptable rating.
Where Ford makes up ground is with regard to safety equipment. For example, the Explorer is equipped with standard MyKey technology, which allows the parents of young drivers to program certain vehicle settings to help keep them safe. It also has SYNC Bluetooth connectivity with 911 Assist, which automatically dials out for help from emergency personnel if the Explorer's airbags deploy, as long as a smartphone is paired to the system and aboard the SUV.
Toyota doesn't offer anything like MyKey and provides its subscription-based Safety Connect service only on the most expensive Highlander Limited trim levels.
Furthermore, the Ford is available with curve control technology, a lane-keeping system that can help steer the Explorer back into its lane if it wanders unintentionally and inflatable rear seat belts that help cushion rear-seat occupants from crash forces. Toyota doesn't offer these features for the Highlander.
While Ford misses the target on the small-overlap crash test, the Explorer impresses on all other fronts, especially with regard to the standard MyKey system and subscription-free 911 Assist technology. That's why we're calling it a tie when it comes to safety.
Technology
Each of these family-size crossovers can be optioned with a sophisticated AWD system, though Ford supplies hill-descent control and a terrain management system that tailors power delivery based on the type of surface that the Explorer is exploring.
Both of these vehicles are also offered with robust infotainment technologies, including smartphone connectivity and applications, a navigation system, premium audio components, rear-seat entertainment and more, but the Explorer also offers a mobile Wi-Fi connection.
Additionally, the Explorer is available with a greater array of safety technologies, plus an active park-assist system that steers the SUV into a parallel parking space while the driver operates the transmission and pedals. You can see where we're going with this, can't you? The 2014 Ford Explorer offers a greater level of technology than the 2014 Toyota Highlander.
Value
When it comes down to which of these two SUVs delivers the most value, you should decide whether you want to save money now or whether you want to make money later. The 2014 Highlander is expected to do a much better job of holding its value over time, while the 2014 Explorer is available with bigger discounts at purchase time.
Here's something else to consider: Toyota offers free maintenance for the first two years and 25,000 miles of Highlander ownership, while Kelley Blue Book predicts that the Ford Explorer will be less costly to own over the first five years that it's on the road.
Based on available data, Explorer owners save plenty over the Toyota until it comes time to sell. That's when the Highlander owner cashes in. As a result, we have another tie.
AutoTrader's Advice
In the 2014 Highlander, Toyota builds a reliable, fuel-efficient and safe crossover SUV that's worth a greater chunk of its original purchase price when you sell it. It lacks the Ford Explorer's technical sophistication and thoughtfulness, but is otherwise the better of these two family haulers.
Find a Ford Explorer or a Toyota Highlander for sale