Car Comparison
2014 Toyota Highlander vs. 2014 Nissan Pathfinder: Which Is Better?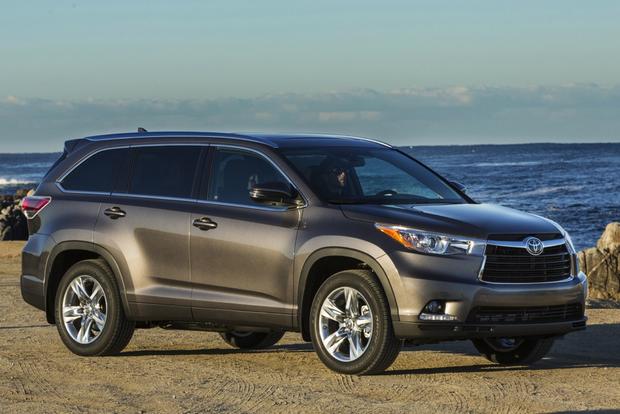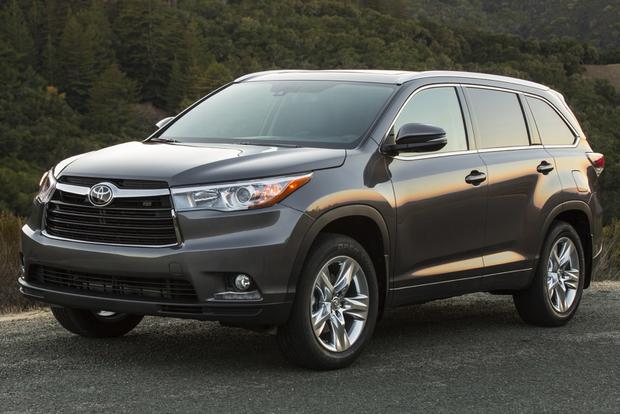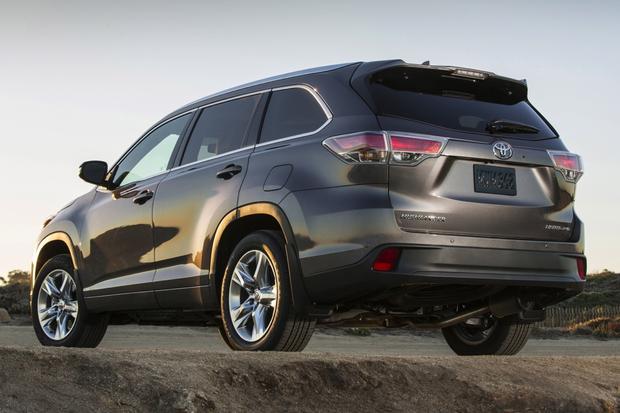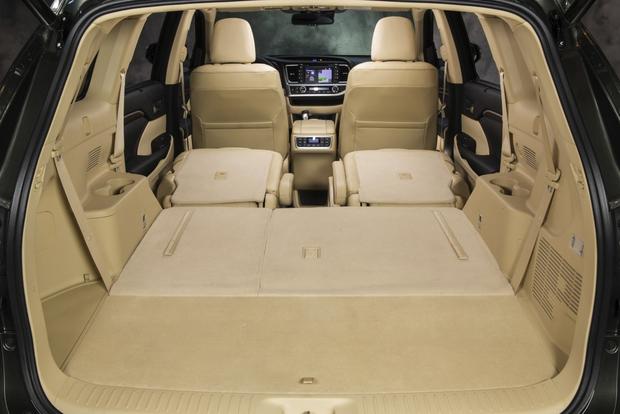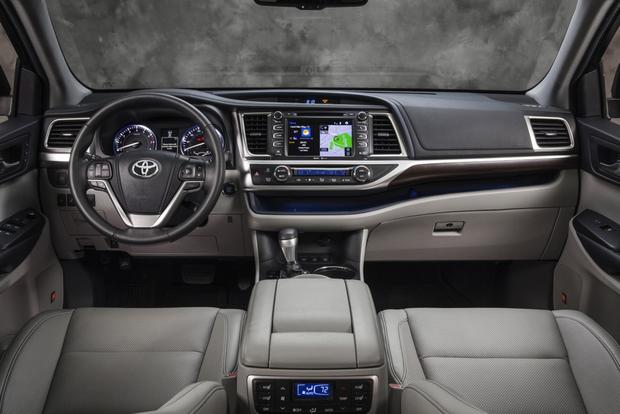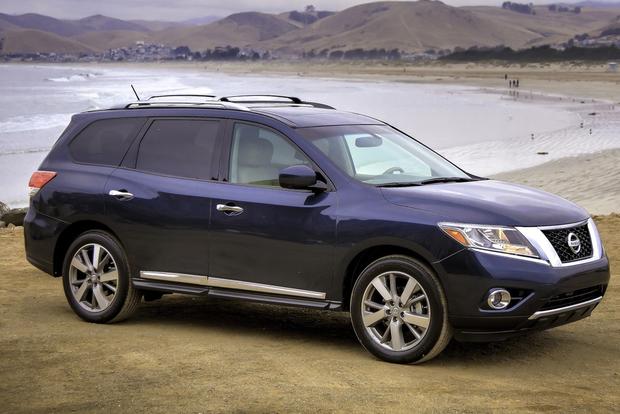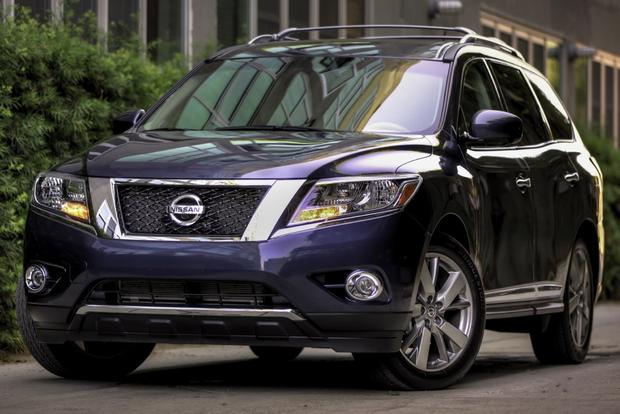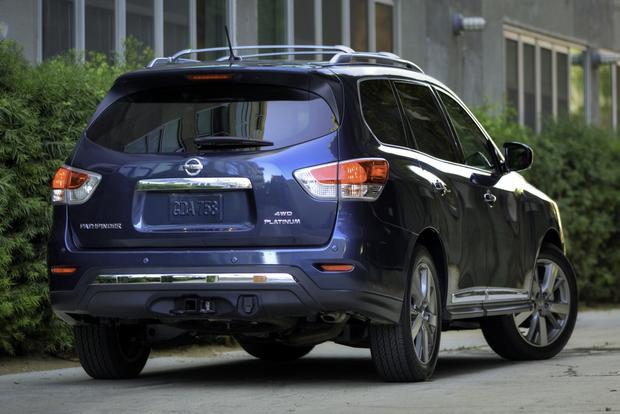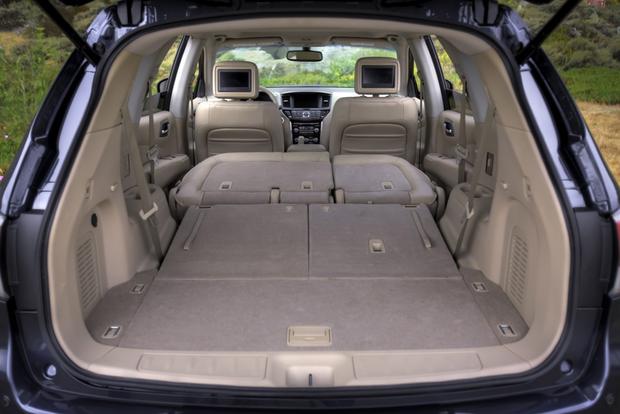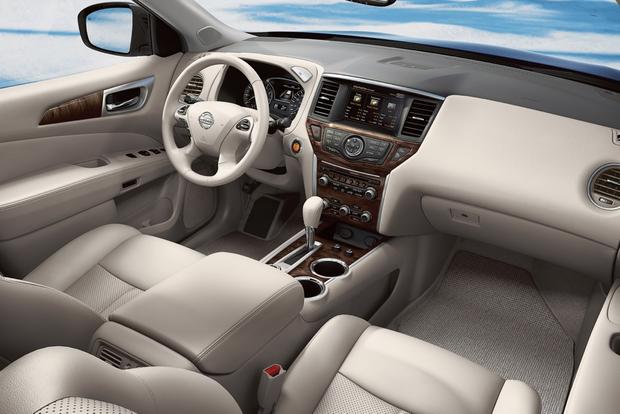 If you're in the market for a 3-row crossover, your shopping list probably includes the 2014 Nissan Pathfinder and the 2014 Toyota Highlander -- two of today's most popular family SUVs. Which one is better? We've taken an in-depth look at both crossovers to find out. First, let's check out what's new with each vehicle for the latest model year.
2014 Toyota Highlander Changes
The Toyota Highlander is completely redesigned for the 2014 model year. In addition to new styling inside and out, the latest Highlander offers new equipment, a new 6-speed automatic transmission, improved interior quality and optional seating for up to eight passengers.
2014 Nissan Pathfinder Changes
Because it was redesigned last year, the Pathfinder doesn't see major changes for 2014. The biggest news is a new Pathfinder Hybrid model, which uses a supercharged 2.5-liter hybrid 4-cylinder engine.
Reliability
Although it can be hard to predict reliability for new cars, J.D. Power makes an estimate based on previous-model-year reliability and early reports of issues. In this case, J.D. Power estimates that the Highlander will be far more reliable than the Pathfinder, giving the Toyota a 4-out-of-5 power-circle rating (indicating better-than-average reliability) compared to the Pathfinder's mediocre 2-out-of-5 score.
In terms of warranty length, neither car has an advantage. Both crossovers offer a 3-year/36,000-mile bumper-to-bumper warranty and a 5-year/60,000-mile powertrain plan. The Highlander holds one key advantage, however: It offers two years or 25,000 miles of free maintenance -- something the Pathfinder doesn't have.
As a result, the reliability category goes to the Highlander, both for its substantially better J.D. Power rating and for its impressive free maintenance plan.
Fuel Economy
The Pathfinder offers two engines: a 3.5-liter V6 and a 2.5-liter hybrid 4-cylinder. The Highlander also offers two engines: a 2.7-liter 4-cylinder and a 3.5-liter V6. Unfortunately, the popular Highlander Hybrid isn't offered for the 2014 model year, though we expect to see it back in the crossover's lineup for 2015.
In terms of fuel economy, the Pathfinder's 3.5-liter V6 returns an impressive 20 miles per gallon in the city and 26 mpg on the highway with 2-wheel drive or 19 mpg city/25 mpg hwy with all-wheel drive (AWD). With its 3.5-liter V6, the front-wheel-drive Highlander gets 19 mpg city/25 mpg hwy, while adding AWD drops efficiency to 18 mpg city/24 mpg hwy. Interestingly, even the 4-cylinder Highlander can't best the V6 Pathfinder's fuel economy, returning only 20 mpg city/25 mpg hwy in its standard 2-wheel-drive configuration.
As a result, the fuel economy category goes to the Pathfinder -- and that's saying nothing of the Pathfinder Hybrid's impressive Environmental Protection Agency ratings of 25 mpg city/28 mpg hwy with 2-wheel drive or 24 mpg city/27 mpg hwy with AWD. Toyota will need to resurrect its Highlander Hybrid soon in order to have a better chance in this category.
Safety
As you might expect, safety is a big priority for both the Highlander and the Pathfinder given their status as family haulers. Both crossovers come standard with a long list of safety gear such as side-curtain airbags, anti-lock brakes, and traction and stability control. The Highlander includes a standard backup camera, too.
When it comes to overall features, however, we're a little disappointed by the Pathfinder's offerings. Though it's touted as a high-tech crossover (and we love the Around View camera system), the Pathfinder doesn't even offer important modern safety gadgets such as a forward-collision warning system, a lane-departure warning system, or rear cross-traffic alert to help with backing out of parking spaces. The Highlander has all those items on its options list, along with available adaptive cruise control and automatic high beams -- again, features that aren't available for the Pathfinder.
The good news is that the Pathfinder earned the National Highway Traffic Safety Administration's top safety rating of five stars overall -- a figure consisting of five stars in the side-impact test and four stars in the frontal and rollover assessments. The Highlander received the exact same score, and its impressive safety performance and wide array of features helped it snag a Top Safety Pick+ rating from the nonprofit Insurance Institute for Highway Safety, too. As a result, if safety is your top priority, the Highlander is your pick.
Technology
The Highlander and Pathfinder are surprisingly similar when it comes to comfort and convenience items. Having said that, our favorite gadget is the Pathfinder's 360-degree Around View camera, which isn't available on the Highlander. It's a well-designed feature that provides a top-down view of the SUV to assist with parking and other low-speed maneuvers. Otherwise, both SUVs offer very similar options lists: A panoramic sunroof, heated rear seats, ventilated front seats, an 8-inch center screen -- all unusual luxuries a few years ago -- are available on both SUVs.
Where the Highlander pulls ahead is its safety equipment. As we mentioned, the Pathfinder doesn't offer any of the latest high-tech gadgets, including a forward-collision warning system, a lane-departure warning system, a blind spot monitoring system or automatic braking. It doesn't offer adaptive cruise control, either. To get those features, you have to pony up for the Pathfinder-based Infiniti QX60 -- or you could just get the Highlander, which offers them all.
As a result, the Highlander is our pick for technology. If safety features aren't your top priority, however, we suspect that you'll find the two crossovers are highly similar in most measurable technology-related respects.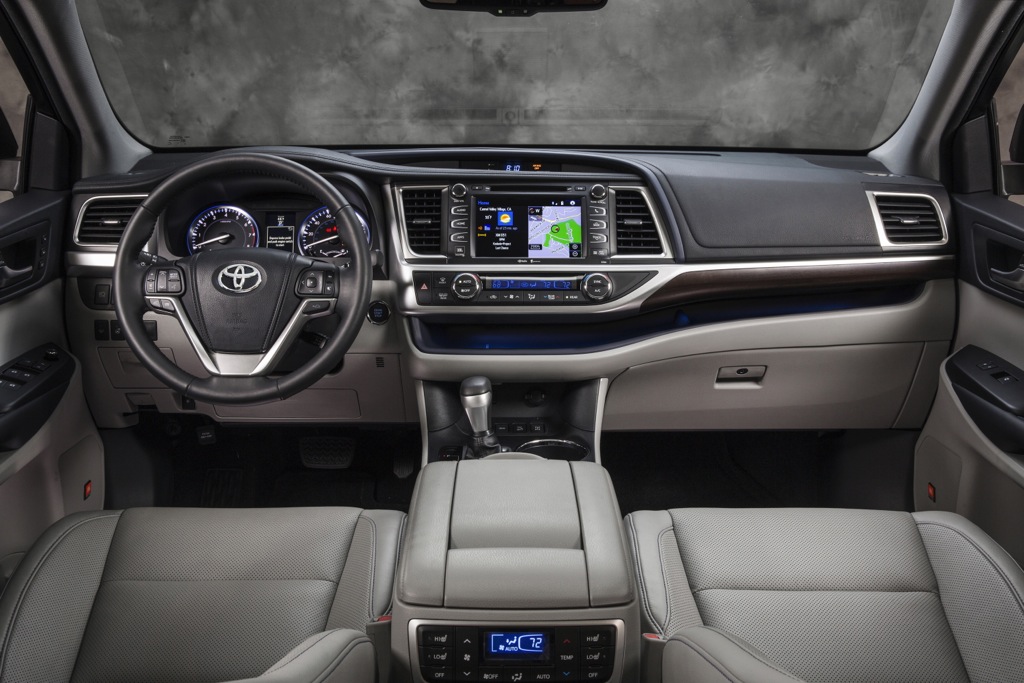 Value
The Pathfinder holds an edge when it comes to value. One reason is that it's bigger, managing to earn better gas-mileage ratings while still boasting a larger interior and more cargo room. We also like the fact that the Pathfinder has a lower base price and a standard V6, unlike the Highlander's overmatched 4-cylinder.
While it's true that the base-level Highlander includes a few more standard features than the Pathfinder, most buyers won't be purchasing a base model. Opt for a mid-level version, and you'll find that the Highlander can get considerably more expensive than the Pathfinder: A mid-level Highlander XLE, for instance, costs around $1,000 more than a Pathfinder SL despite highly similar levels of equipment.
It's also worth noting that the Pathfinder Hybrid offers an important addition to the Pathfinder lineup. We hope that the redesigned Highlander Hybrid is only a few months away from reaching the market, but for shoppers who need a crossover now, nothing can currently match the Pathfinder Hybrid's excellent fuel economy and reasonable pricing.
AutoTrader's Advice
Considering that the 2014 Toyota Highlander trumped the Pathfinder in terms of reliability, technology and safety, you'd think this would be an easy win for the Toyota, but not so fast: The Highlander is more expensive, it's smaller, and its fuel economy numbers can't quite match the Pathfinder's figures. The Pathfinder also comes equipped with a standard V6, unlike the Highlander's mediocre 4-cylinder.
In the end, the winner of this comparison depends on what appeals more to you. If it's value you want, the Pathfinder is the better bet thanks to its larger interior and more aggressive pricing. If you're looking for safety features, technology and long-term dependability, opt for the Highlander. In the end, both are among the top crossovers on the market.