Car Review
2014 Volkswagen Passat TDI: The Dealership Experience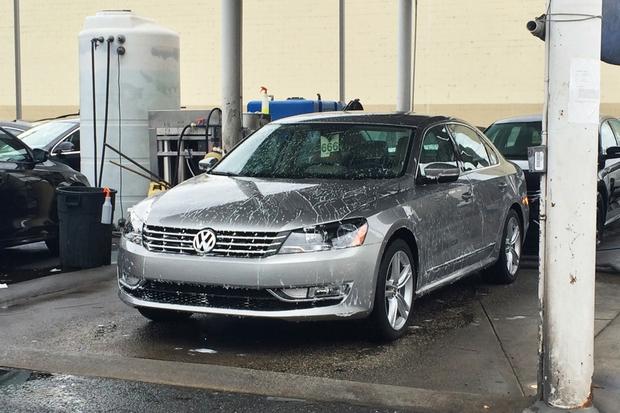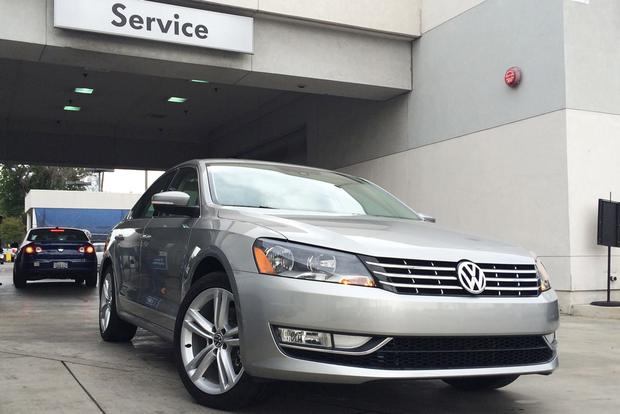 Sooner or later, every car needs routine maintenance, but sometimes the dealership service experience is like getting a tooth pulled -- absolutely necessary but completely agonizing. Other times, that simple bit of upkeep makes you grateful that you bought the car that you did. With the miles accumulating on our 2014 Volkswagen Passat TDI long-term loaner -- and routine service long overdue -- we finally buckled down and set time aside for maintenance, bracing ourselves for either extreme.
The Circumstances
As outlined in our initial report, our long-term Passat TDI came with 7,508 miles on the clock. It wasn't brand spanking new, but those extra ticks on the clock gave us a head start on the routine 10,000-mile maintenance, which was signaled by a message on the center of the instrument panel.
By the time we called our local VW dealership -- in this case, New Century Volkswagen in Glendale, California -- we were hoping that we wouldn't have to wait long for a scheduled appointment. Thankfully, we called on a Saturday morning and were able to schedule our service for 1 p.m., which is pretty impressive considering that every 2014-model-year Volkswagen comes with 2 years and 24,000 miles of free scheduled maintenance -- that could've easily resulted in a backlog for dealer service.
The Timing
We arrived at our 1 p.m. appointment at 12:58 p.m. Because the outdoor Service Xpress podium was unmanned, we walked inside, where an employee informed us that some workers had not yet returned from lunch. By 1:13 p.m., we were written up, at which point we asked for a quick turnaround and specified that, in the interest of time, the AdBlue additive not be topped off (a recommended step, as mentioned in this long-term update). We also inquired into the possibility of disabling a safety feature that shuts off the remote-start engine feature when the door is opened to prevent potential theft. Incidentally, we were later told that the feature could not be disabled, though we were also informed (off the record) that there might be solutions available in the aftermarket realm.
After perusing the showroom and waiting area, our 2014 Volkswagen Passat TDI was ready by 2:31 p.m. While New Century Volkswagen's setup didn't blow us away in terms of modernity or plushness, its employees (including our service adviser Albe Avasapian) did a solid job of providing diligent, thoughtful service. They even topped off the car's AdBlue supply, despite the fact that we asked them to skip the step. The service team also washed the car, and we drove away pleased that the service didn't take too much time (despite the initial wait), especially considering that we scheduled it on such short notice. Thanks to the Passat's 10,000-mile service interval, we aren't due back to the dealership until the odometer reads 23,726 miles.
The Takeaway
While some routine-maintenance service experiences make you feel that the dealership is trying to take advantage of your needs, we were impressed that Volkswagen seemed more concerned about making us feel satisfied with our choice of car. Not only was the service free of charge, but the technicians went beyond the call of duty by replacing the AdBlue fluid in order to help us avoid another unnecessary visit. Though it took a few more minutes than we had expected it to, we were glad the routine service meant that we wouldn't have to worry about topping off the AdBlue supply too long before our next scheduled maintenance.
While it didn't have quite the same clean, futuristic feel as some newer Volkswagen dealers, the turnaround time and pleasant service at our local VW spot left us with a positive impression of the Passat TDI ownership experience.