Car Comparison
2014 vs. 2015 Chevrolet Silverado HD: What's the Difference?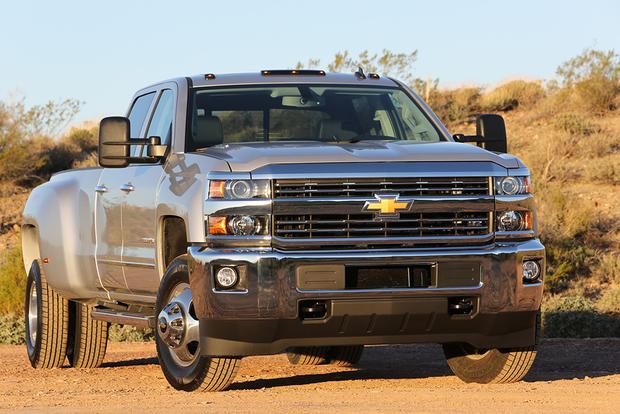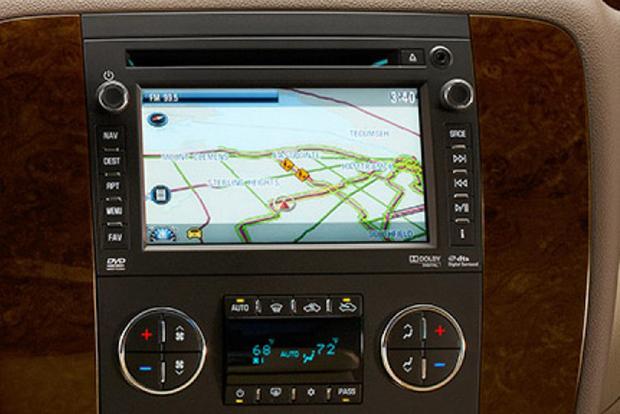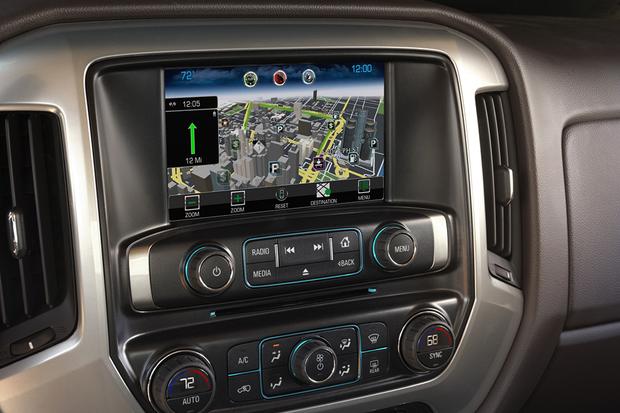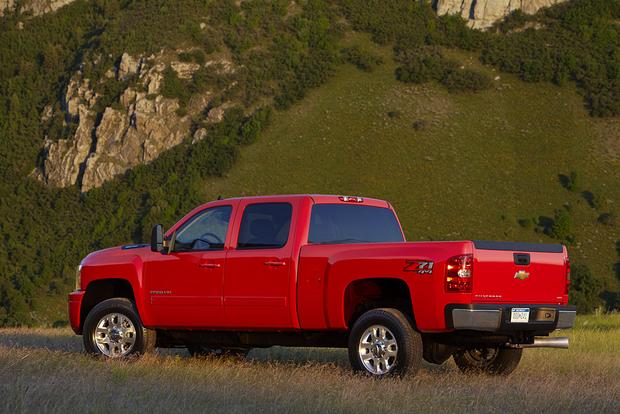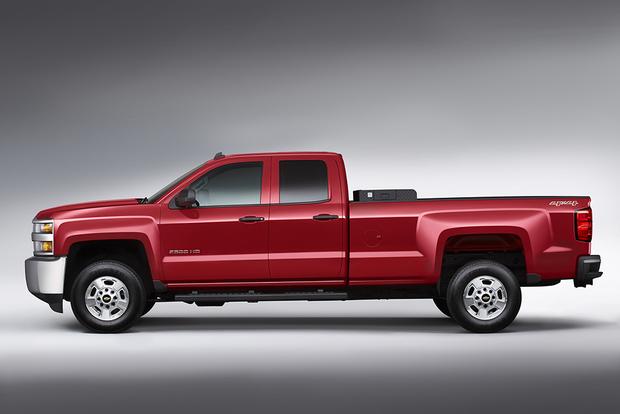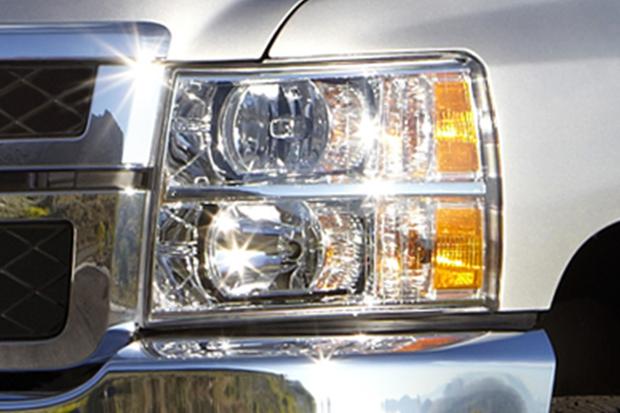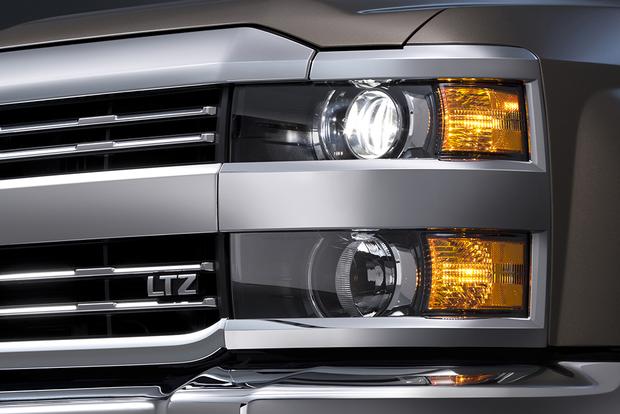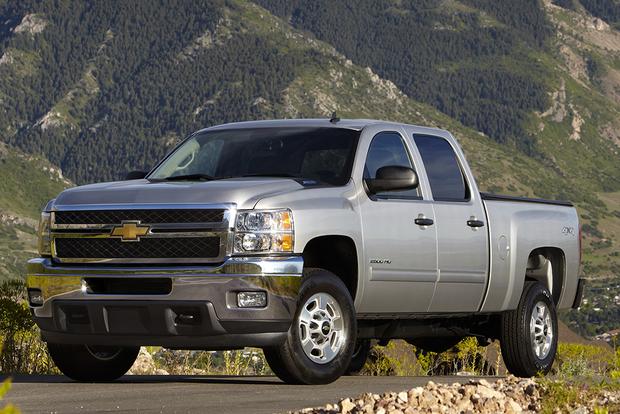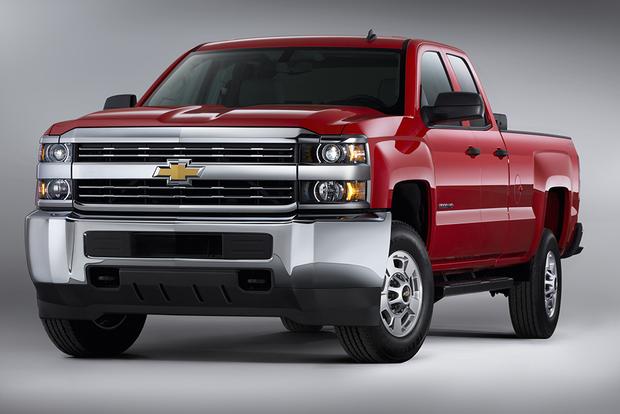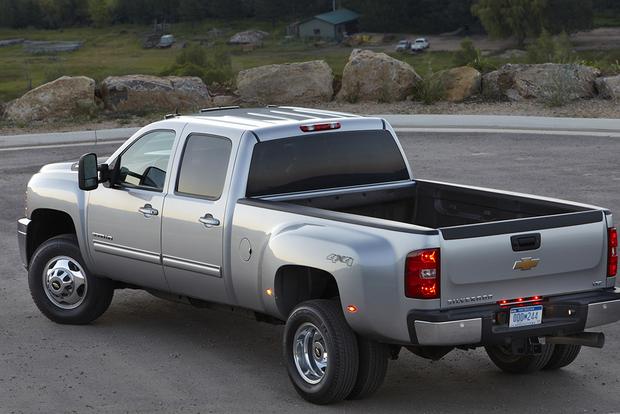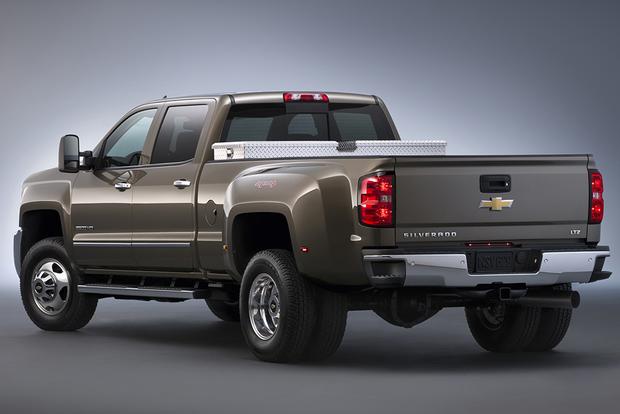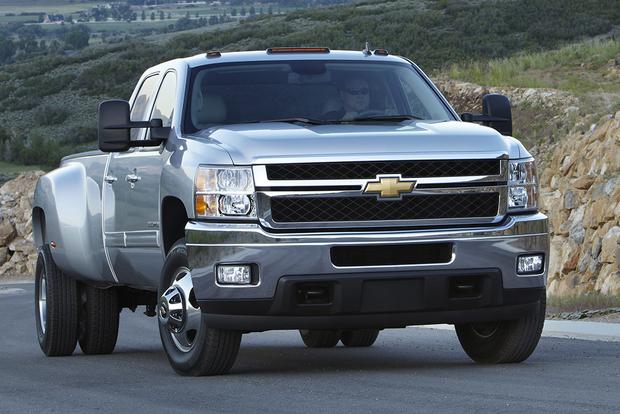 If you're interested in a heavy-duty pickup, you only have a few options to choose from: Chrysler's RAM HD, the Ford F-Series Super Duty or the GMC Sierra and Chevrolet Silverado HD models from General Motors. But only the 2015 Chevrolet Silverado HD and its mechanical twin, the GMC Sierra, were redesigned for the latest model year with more equipment, more features and more capability. What's changed between last year's model and the latest Silverado? We've rounded up all the key differences so that you can see what's new with one of the most capable trucks on the road.
Exterior
On the outside, the latest Silverado HD doesn't look dramatically different from the old model. After all, there are only so many changes you can make to a purpose-built vehicle like a heavy-duty truck, which must offer certain capacities and capabilities to remain competitive. But the latest Silverado HD has a few key updates, including a new grille, slightly squared-off styling, a few updated accents and new wheel designs. They aren't major, but they get the job done.
Interior
The latest Silverado HD offers far greater changes inside than outside. While the king-of-the-road driving position is preserved, the truck's entire dashboard layout is redesigned, including the gauge cluster (which adds an LCD screen), the center control stack, the air vents and the infotainment screen. We're impressed with the updates; the latest Silverado HD offers a cabin that's far nicer than the interior in last year's model, both in terms of design and functionality. Materials quality has improved, too, which makes the truck feel like a nicer place to be.
Mechanicals
The Silverado HD is offered in two flavors. There's a base-level 2500 model and an upgraded Silverado 3500, which offers jaw-dropping capabilities. Both offer the same two engines, which are carried over from 2014 to 2015. Standard is a 6.0-liter V8 that's mated to a 6-speed automatic; it makes 360 horsepower and 380 lb-ft of torque. Optional is a massive 6.6-liter turbodiesel V8 that makes 397 hp and an amazing 765 lb-ft of torque, also with a standard 6-speed automatic. Due to the Silverado HD's size, fuel economy figures aren't provided by the government, but we wouldn't have high expectations.
In terms of capabilities, the 2015 Silverado offers a few minor increases compared to last year's model. Conventional tow ratings are increased by 1,000 to 2,000 pounds, while fifth-wheel ratings see the same jump. Payload capacities are also up just slightly. Otherwise, these trucks offer roughly the same capabilities.
Features & Technology
The Silverado HD may be a truck, but that doesn't mean it has to be a technology dinosaur. On the contrary, the latest Silverado HD offers an impressive array of features and equipment that you couldn't get on last year's model, including the brand's updated MyLink infotainment system, a larger touchscreen, a heated steering wheel, ventilated seats and a Driver Alert package with lane departure warning, forward collision warning and a safety alert seat. We believe that this sort of feature growth will be pretty standard on heavy-duty trucks going forward. And if you want your pickup to include the latest and greatest technology, you'll probably stick with the 2015 Chevrolet Silverado HD.
Driving Experience
The Silverado HD driving experience hasn't changed much from 2014 to 2015, largely because there's not that much to change. Sure, the new truck is a little better in every way: It's more comfortable, has a smoother ride, is more composed in corners and its road noise is diminished. But ultimately, these are heavy-duty pickups, so they're going to drive like the large, burly vehicles they are. Expect light steering, a tall seating position, excellent visibility and huge dimensions.
The big change in driving experience is actually a cosmetic one: The interior quality is so vastly improved over last year's Silverado HD that you feel like you're driving a luxury model when comparing the two back-to-back. We're more impressed with these updates than any other changes to the truck's on-road character.
Safety
Because of its size, the Silverado HD doesn't participate in government crash tests. Likewise, it's not tested by the nonprofit Insurance Institute for Highway Safety (IIHS), which primarily focuses on more mainstream vehicles. But we suspect that crash safety isn't something you'll worry about when driving a Silverado HD, given the vehicle's size and curb weight.
Still, we're impressed by safety feature updates made to the 2015 model. Last year's truck wasn't exactly short on safety, since all models included anti-lock brakes, trailer sway control and such options as front-side airbags and side-curtain airbags. But the 2015 Silverado HD includes those options as standard equipment. There's also a newly optional Driver Alert safety package with cutting-edge features including lane-departure warning, forward-collision warning and a safety alert seat. Simply put, if you want safety, you'll want the 2015 Silverado HD.
Conclusions
The 2015 Silverado HD offers incremental, but not monumental, improvements over its predecessor. Styling is largely similar to last year's model, powertrains are the same and capabilities are improved only slightly. The new truck also offers a similar driving experience. Perhaps the largest updates are on the inside, where the truck gains new standard features, new options and a dramatically improved interior. Is that enough to justify its increased price over a used 2014 model? That'll be for you to decide, based on your budget and priorities.