Editor's note: You may want to read more of Autotrader's model vs. model comparison car reviews as well as the 2014 Chrysler 300 review and the 2015 Chrysler 300 review.
The full-size Chrysler 300 sedan has been revised for the latest model year, and its changes are surprisingly widespread. What exactly has been updated? This article covers all the major changes that distinguish the new 2015 Chrysler 300 from last year's model. You'll be able to decide whether you should opt for the new 300 or instead choose a used or certified pre-owned version that might save you some serious money.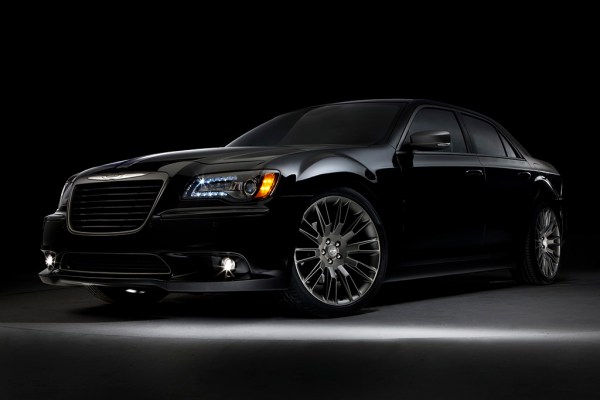 Exterior
Although the latest 300 hasn't changed dramatically compared to last year's model, there are a few crucial updates that give it a more modern look. There's a new front bumper, for instance, along with a revised grille design. There are new taillights and a reshaped rear bumper. And the full-size sedan boasts some new wheel designs to further help distinguish it from last year's model. Otherwise, the 300 still bears much resemblance to last year's model, thanks to a similar overall profile and roughly the same stance and dimensions.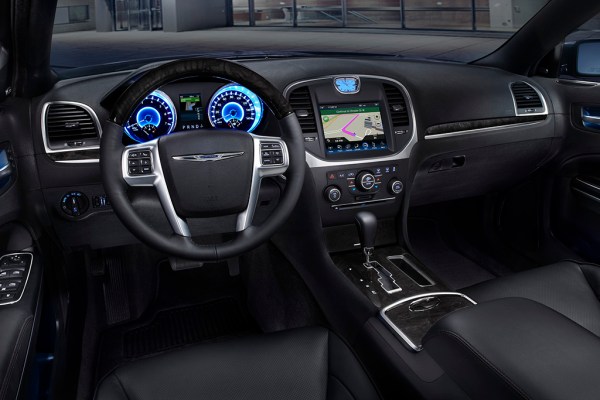 Interior
Although the interior of the 2015 Chrysler 300 will be familiar territory to anyone who's spent time in the sedan, there are some major updates for the latest model year. The biggest is the gear lever, which trades in last year's traditional lever for a more modern rotary dial. But updates don't stop there, because the 300 also offers revised climate controls, a new steering wheel, some improved materials and a few other key changes that help distinguish it from last year's model. These updates help the 300 justify its luxury-car reputation, too.
Mechanicals
There are two major changes under the 300's hood for 2015. Most importantly, last year's 5-speed automatic in V8-powered 300 models is gone, replaced by a smooth, efficient new 8-speed, which has been used by the V6-powered 300 for several years. Additionally, Chrysler has dropped the high-performance SRT8 model, sending performance-minded shoppers to Dodge's full-size Charger sedan instead.
Otherwise, the 300 is the same as last year. Base models use a 292-horsepower 3.6-liter V6, while V8-powered versions offer a 363-hp V8. Rear-wheel drive is standard on both V6 and V8 models, though all-wheel drive is optional on V6 models.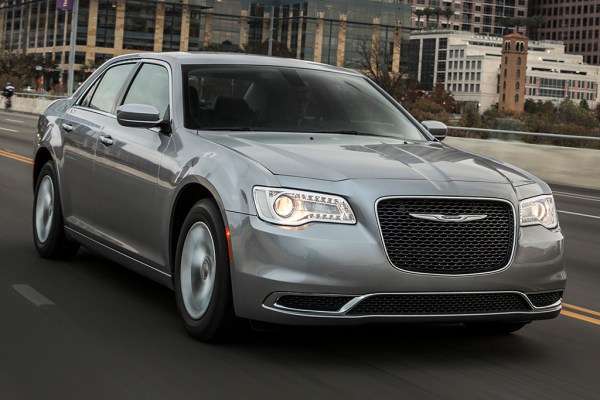 Features & Technology
Although the outgoing 300 wasn't sorely lacking in high-tech features and equipment, the new model boasts several major updates that help modernize the car's driving experience.
For instance, there's a new 7-inch screen in the gauge cluster, which now supplements the already-in-place 8.4-in Uconnect center touchscreen. There are also several updates to Chrysler's Uconnect system, including a feature that will read back dictated text messages to drivers to ensure there aren't any errors. And the sedan adds optional adaptive cruise control, an automatic braking function for the forward-collision alert system and an available lane-keeping assist function that helps keep the car in its lane should a driver become distracted.
In other words, while the outgoing 300 offered some impressive technology, the new one further cements the car's position as a high-tech luxury sedan.
Driving Experience
Although the new 300 offers major interior changes, several exterior revisions and a host of new tech features, updates to the sedan's driving experience haven't gone as far. On the contrary, this 300 largely feels the same as it always has, which means you should expect a full-size sedan that really feels like a full-size sedan. There's a substantial road feel, a heavy front end and a bulky body that constantly reminds you that it's no sports car.
Still, the 300 has improved over the years, and the latest model is the best one yet. Handling is more secure than ever, and while steering is still a bit too light for our tastes, it works well with the 300's luxury-car persona. Don't expect any massive driving experience updates with the new model, though, except for the V8's smoother, more refined transmission. Other changes are minimal and difficult to notice without driving the 2015 model back-to-back with last year's version.
Safety
In crash tests conducted by the National Highway Traffic Safety Administration, last year's Chrysler 300 earned a perfect 5-star overall rating. We don't expect that score to change for 2015, since updates to the last model haven't altered its structure or its chassis. The latest 300 also scored well in tests conducted by the Insurance Institute for Highway Safety, though the full-size sedan has not yet been submitted to the firm's small-overlap front test, which has caused trouble for many modern cars.
As for safety equipment, the 2015 Chrysler 300 adds several more options than last year's model, including an adaptive cruise-control system, automatic pre-collision braking and an active lane-keeping assist function that helps steer you back into your lane should you start to drift out. Available safety features carried over from last year include a rear cross-traffic alert system, a frontal-collision warning system and rear parking sensors.
Conclusions
The latest Chrysler 300 offers minimal updates over last year's model, but we like them all: the new styling, the revised interior, the new 8-speed automatic transmission in V8 models and the new features and gadgets. In fact, we think the 2015 Chrysler 300 is just new enough to justify its price premium over a used or certified pre-owned 2013 or 2014 model, unless that model happens to offer an especially great deal.
Find a 2014 Chrysler 300 for sale