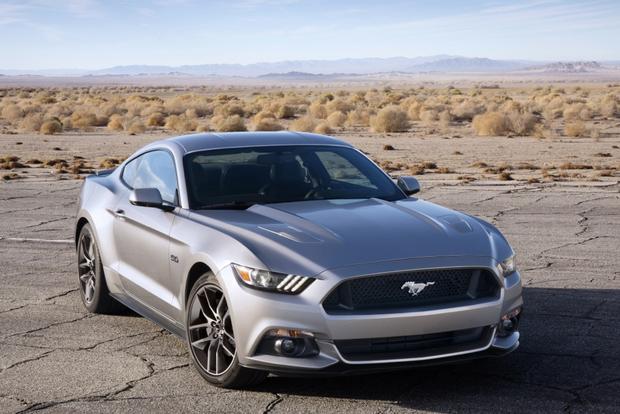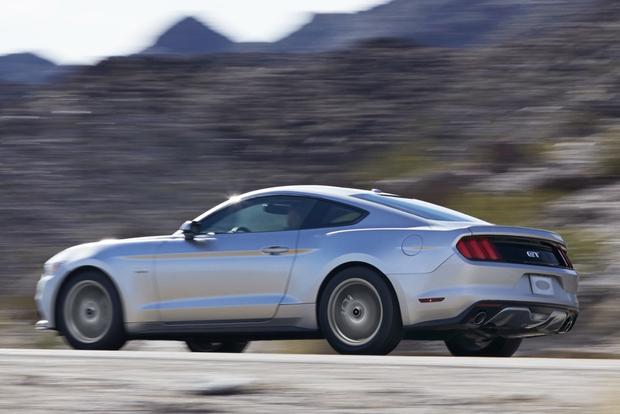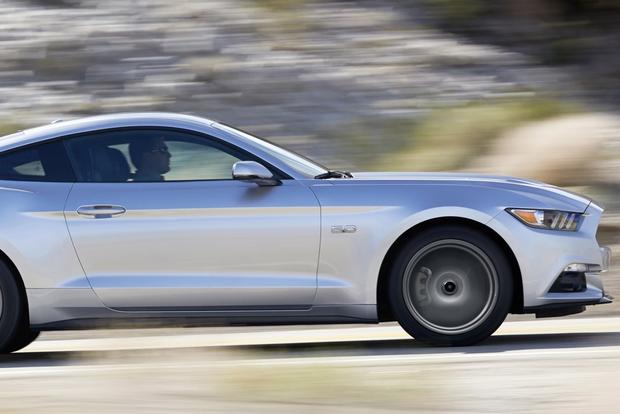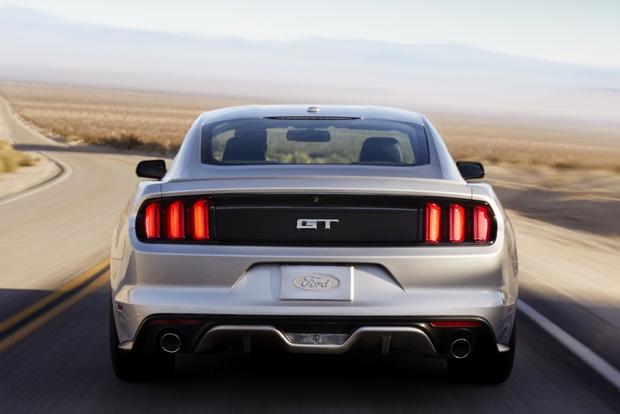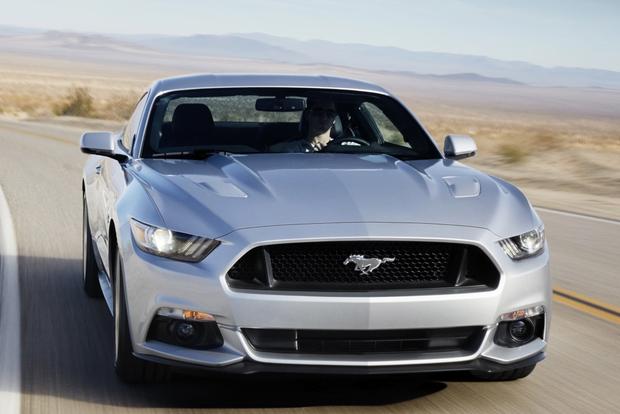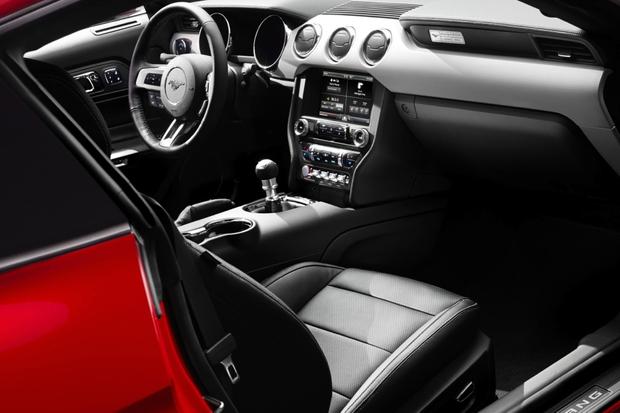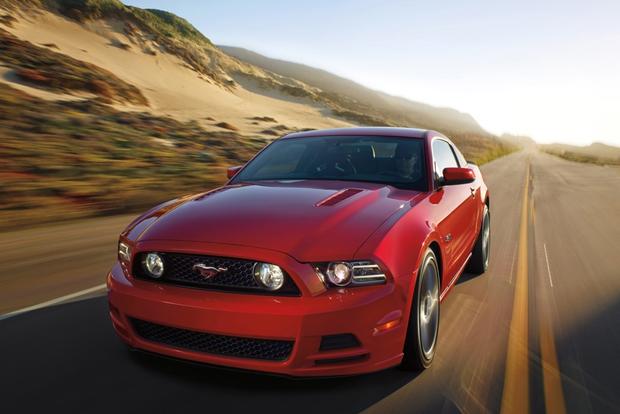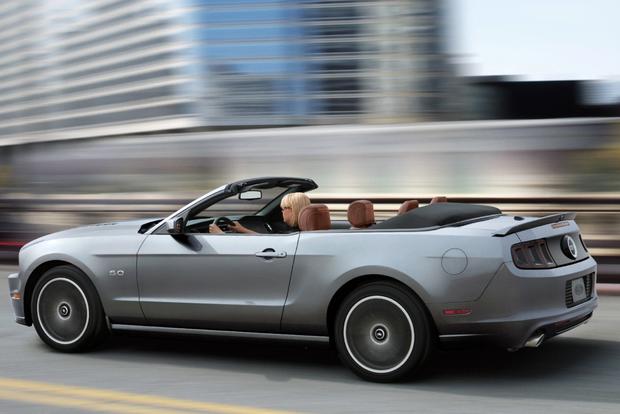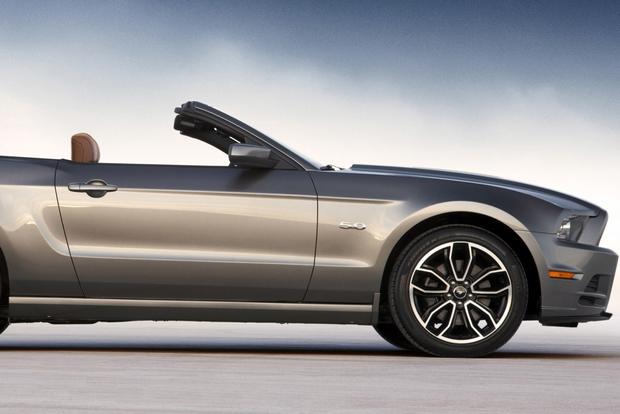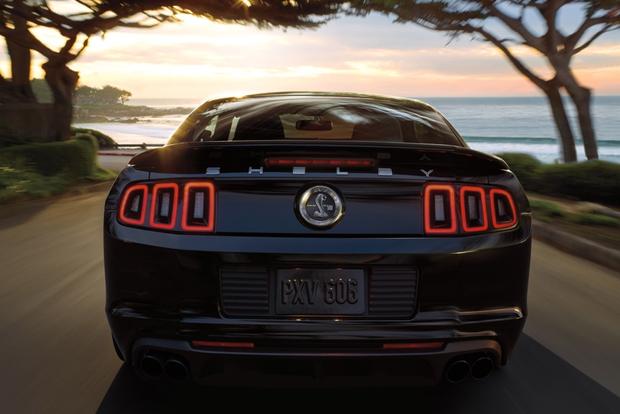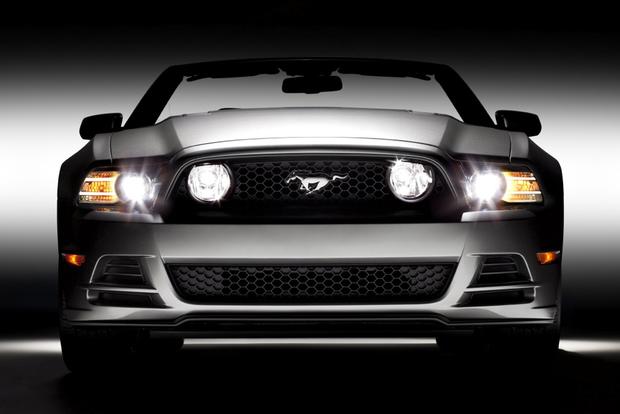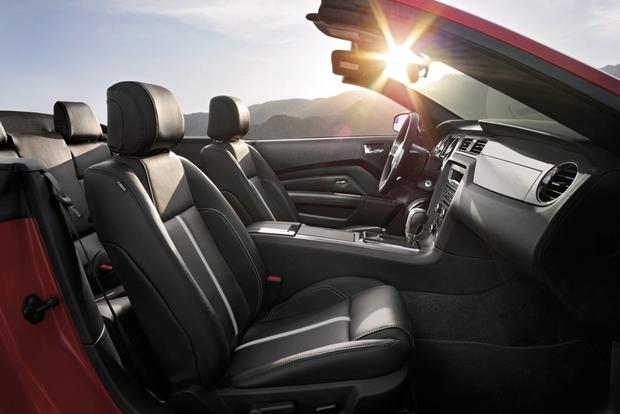 Fifty years after the original Mustang debuted, the new 2015 Ford Mustang marks the first time in a decade that the iconic pony car has received a complete redesign. With the 2015 Mustang, Ford says it has also created a vehicle that can effectively bridge the gap between what the Mustang has always been -- namely, an American icon that's a little rough around the edges -- and what the Mustang of the future will be: a globally viable rear-drive performance car.
While Ford has kept the current Mustang fresh through regular styling, engineering and feature updates, the model has lost market share to its natural arch rival, the Chevy Camaro, in recent years. Still, there exists a rabidly loyal fan base for the Mustang, one that has grown in size and intensity since Ford debuted a 1960s-themed model back in 2005. So these loyal Mustangers and buyers just now considering the purchase of their first pony car might be wondering what the differences are between the new car and the old car. Add to that a healthy Ford Certified Pre-Owned program, and the idea of Mustang ownership is all the more enticing.
Let's take a closer look using practical variables, but keep in mind that the purchase of a Mustang is often driven by emotion more than anything else.
Fuel Economy
As this article is written, the horsepower, torque and fuel economy specifications for the new 2015 Ford Mustang are not finalized. However, judging from the automaker's estimates and statements by executives during the new Mustang's worldwide unveiling, it is clear that the new version of America's pony car will be the more fuel-efficient machine.
Three engines are offered for the 2015 Mustang. The 3.7-liter V6 installed in the standard model and the Mustang GT's 5.0-liter V8 are essentially the same as before, though the engineers made minor upgrades and refinements for duty in the redesigned model. Ford expects the V6 engine to make at least 300 horsepower and 270 lb-ft of torque. The V8 will generate a minimum of 420 hp and 390 lb-ft of torque when burning premium unleaded. These are preliminary figures; Ford fully expects that it will bump these numbers higher when the final certification is complete.
As far as fuel economy is concerned, Ford says the new 2015 Mustang will go farther than the current car on each gallon of gas. In addition to powertrain enhancements, the new Mustang is about 200 pounds lighter, thanks in part to its aluminum hood and front fenders, and more aerodynamic. But the real driver behind fuel economy gains with the redesigned Mustang is the new 2.3-liter EcoBoost 4-cylinder engine.
Offered as an option for the standard Mustang, this turbocharged 4-cylinder is estimated to make 305 hp and 300 lb-ft of torque. As is common with turbocharged engines, peak torque is available across a broad section of the rev range, from 2,500 rpm to 4,500 rpm, leading right up to peak horsepower at 5,500 rpm. A twin-scroll turbocharger helps to eliminate turbo lag right when the driver steps on the accelerator, and the EcoBoost engine is expected to get better fuel economy than the standard V6.
Considering that today's Mustang can get as much as 31 miles per gallon on the highway and that Ford says the new Mustang's V6 will deliver better gas mileage, it is easy to deduce that a 2015 Mustang EcoBoost model will provide 33 mpg hwy or better.
Safety
For a car whose basic engineering and structure date back to 2005, the current version of the Ford Mustang is surprisingly safe. The least impressive crash-test metric for either body style relates to a 3-star side-impact protection rating for the coupe. Otherwise, the old Mustang achieves four stars, an Acceptable rating or better in every evaluation conducted by the National Highway Traffic Safety Administration and the Insurance Institute for Highway Safety.
Additionally, the 2014 Mustang is equipped with standard MyKey programmable vehicle features aimed directly at young, potentially irresponsible drivers. With these features, the owner can program lower top-speed capabilities, lower stereo volume limits, incessant seat belt usage chimes and more. An SOS Post Crash Alert system is designed to make it easier for other drivers to see the Mustang and assist occupants following a collision. And the smartphone-pairing Sync technology includes a 911 Assist feature designed to help speed rescuers to the Mustang's exact location following an airbag deployment. Ford also offers rear parking-assist sensors for the current Mustang.
As impressive as these features sound, the new 2015 Ford Mustang improves on this list by offering a reversing camera, a blind spot monitoring system with rear cross-traffic alert and an adaptive cruise control system with forward collision warning. Add modern structural engineering and the new Mustang is likely to prove itself even more capable when official crash tests are conducted.
Reliability
When you take a look at the Mustang's reliability track record, your impressions are colored by the source of information you use. According to J.D. Power, the Mustang has long been a quality and dependability leader in its class, having won multiple awards over the years. If you scan Consumer Reports, you'll find that models with a V6 engine rate an average score, while V8 models prove more troublesome.
With the new Mustang, the reliability ratings could head north or south, depending on how you measure things. Given a newfound emphasis on quality and materials, coupled with improvements to existing powertrains, buyers of the 2015 Mustang might find their cars to be more impressive in this regard. However, Ford has taken a beating in customer satisfaction surveys over its MyFord Touch infotainment system. The new Mustang is also offered with a new turbocharged engine as well as several new safety systems that have yet to prove themselves.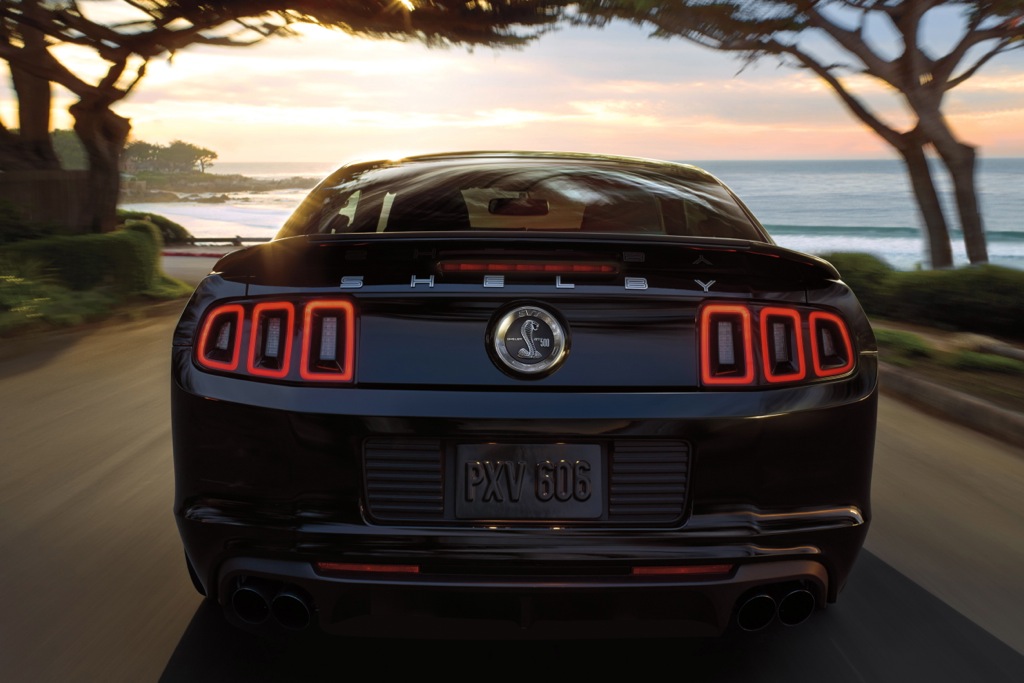 Value
Leading up to the 2015 Mustang's on-sale date, planned for sometime during the fourth quarter of 2014, there will almost certainly be impressive deals available on the outgoing 2014 model. Ten months before the redesigned Mustang is expected to arrive in showrooms, Ford is already offering lease, finance and rebate programs for the current Mustang, from $3,500 in cash rebates to 72-month loans at 2.9 percent APR.
The new Mustang's prices haven't been set yet, but given the importance of middle-class buyers to the model's success, they are unlikely to rise dramatically. Still, demand is likely to be strong right from the start, so if you're looking for a fantastic deal, consider the current Mustang, which remains an appealing vehicle in its own right.
Technology
In addition to new safety-related features and the previously mentioned MyFord Touch infotainment system, the 2015 Mustang is equipped with a standard Intelligent Key passive entry system with push-button starting and a tire pressure monitoring system that takes separate readings at each wheel. The Track Apps technology returns for 2015 and the new Mustang will also offer dual-zone automatic climate control, driver-selected steering and powertrain driving modes, in addition to launch control for the Mustang GT.
AutoTrader's Advice
Based on what Ford has shared thus far about the redesigned 2015 Mustang, it will be more fuel-efficient, technologically advanced and safer than the car it replaces. Chances are good that it will prove to be just as reliable as the old Mustang, too. Still, if you're interested in getting a killer deal on an iconic American pony car that is reasonably safe, dependable and fuel-efficient in V6 format, we wouldn't steer you away from grabbing a 2014 Mustang while you still can.