Car News
2014 vs. 2015 Kia Sedona: What's the Difference?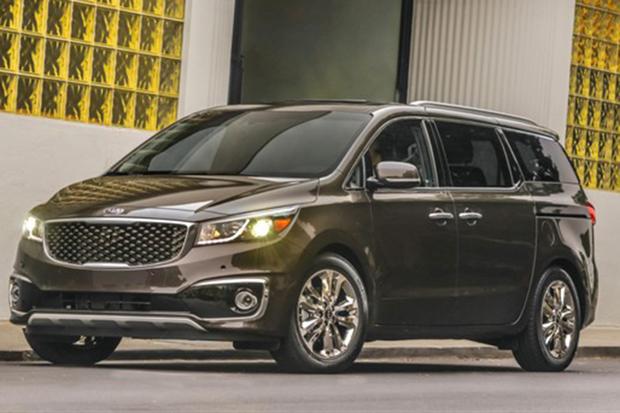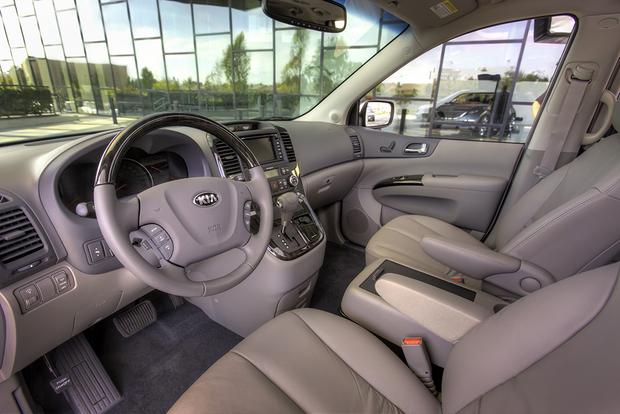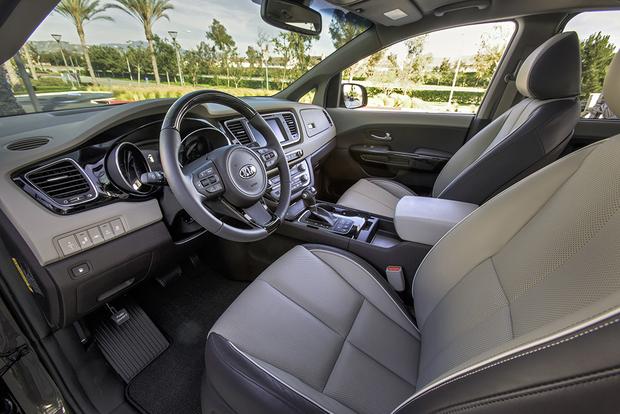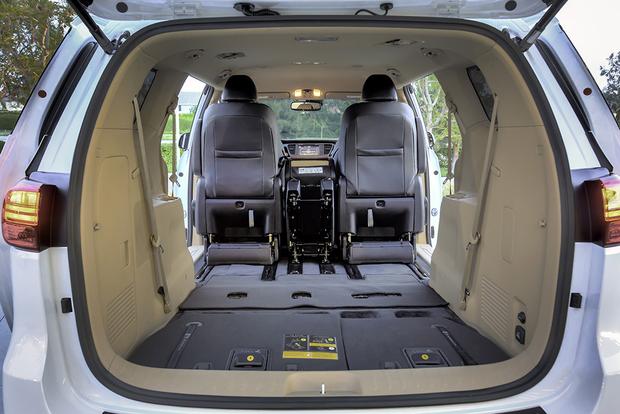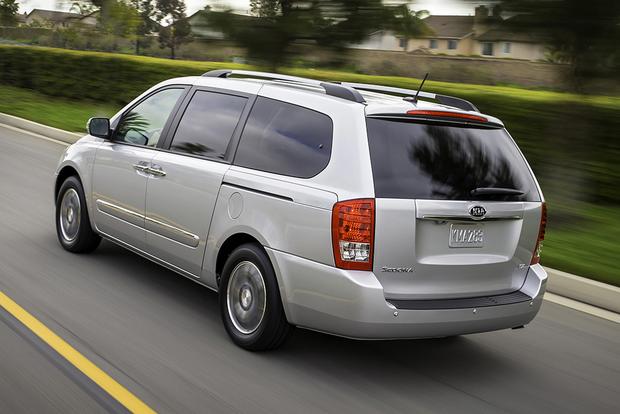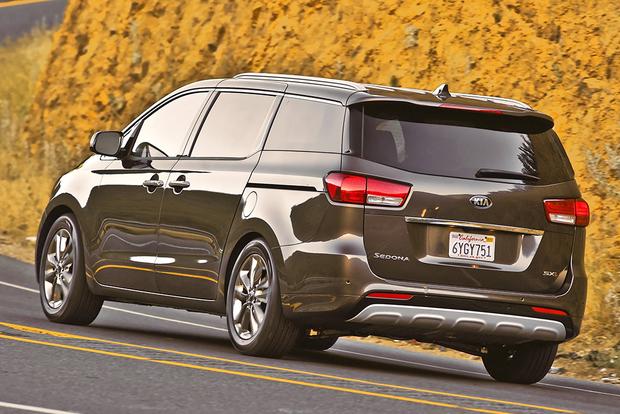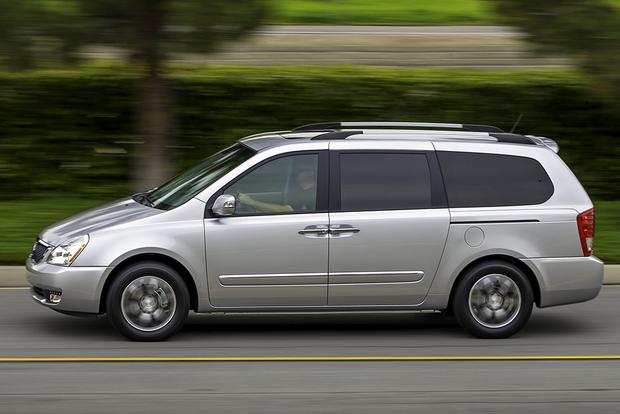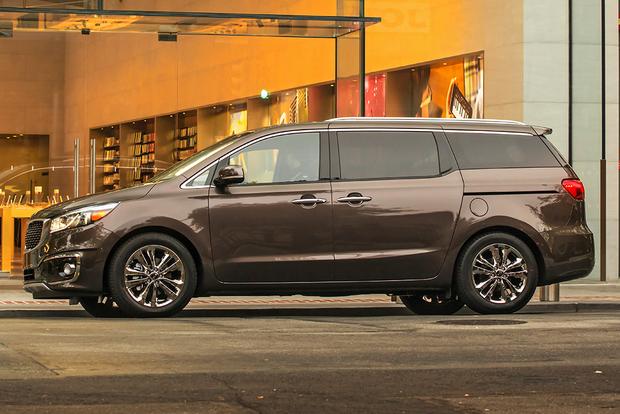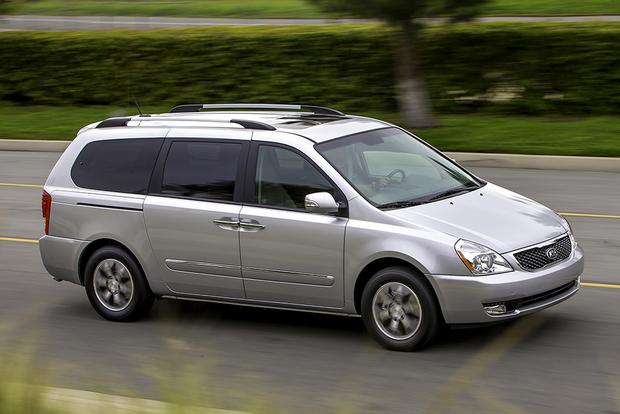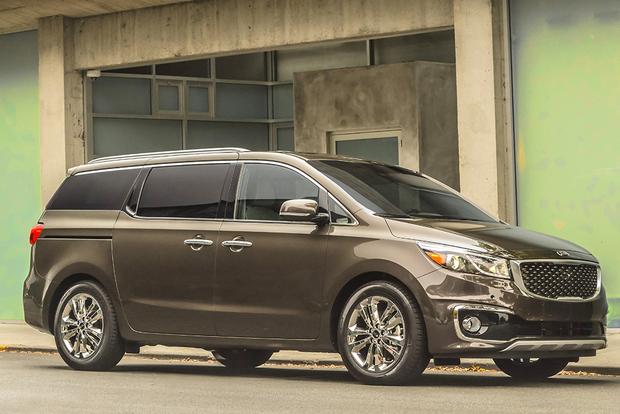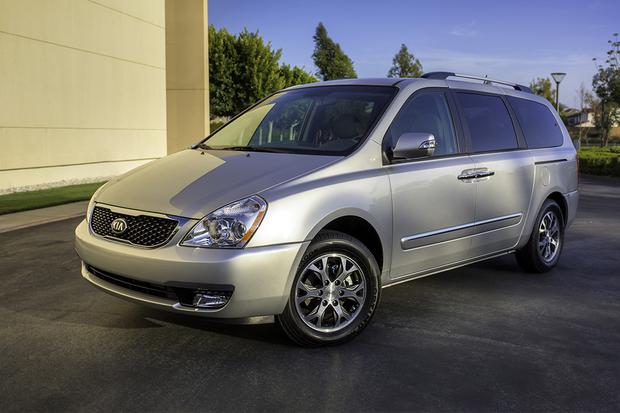 If you're thinking about buying a minivan, you might not have considered the Kia Sedona. Until recently, it was a mediocre van primarily sold to shoppers looking for the best possible deal or a strong discount. But the 2015 Kia Sedona has been fully redesigned, offering a long list of reasons why it's now worthy of your consideration. What makes the 2015 Sedona so different from the outgoing model? We've created a close comparison between the vans so that you can see exactly what's new.
Exterior
Although the 2015 Sedona still retains a traditional minivan look, it offers some major styling updates compared to last year's model. Most notably, there's a wider track, a totally new front end, major updates to the rear side windows and an aggressive new bumper that incorporates Kia's corporate grille. The new van also looks physically larger than the outgoing Sedona, which is no surprise since it's grown in virtually all measurable dimensions.
Interior
Owing to its late-2000s roots, the outgoing Sedona was old inside, especially in the front, where a dated dashboard and control layout mingled with an old-fashioned steering wheel, a mediocre gauge cluster and a hodgepodge of cabin materials both excellent and subpar.
That's no longer the case in the new model, which touts huge interior improvement over last year's Sedona. There's a leather-wrapped shift boot, a larger center touchscreen, a new steering wheel, a revised gauge cluster with an LCD screen in the middle and a wide range of new, nicer cabin materials. Interior dimensions and seating surfaces are improved, too.
In other words, if you've previously counted out the Sedona for its interior quality, the new one is such an improvement that you may want to reconsider your decision.
Mechanicals
The outgoing 2014 Sedona offered a 3.5-liter V6 capable of 269 horsepower and 246 lb-ft of torque. Front-wheel drive was standard, as was a 6-speed automatic transmission, and fuel economy figures reached as high as 17 miles per gallon in the city and 24 mpg on the highway.
The 2015 Sedona uses a smaller 3.3-liter V6 that puts out 276 hp and 248 lb-ft of torque. A 6-speed automatic and front-wheel drive remains the only transmission and drivetrain combination, but fuel economy improves slightly to 18 mpg city/24 mpg hwy despite the new model's additional curb weight.
Features & Technology
Despite the old Sedona and the new model offering rather similar powertrains, the van's list of equipment has improved dramatically from 2014 to 2015. The changes are so dramatic, in fact, that in terms of technology we think the Sedona has rocketed from the back of the minivan pack to the very front.
There's a wide variety of safety features offered on the 2015 model that you couldn't get last year. They include a forward-collision warning system, a surround-view camera system and a blind spot monitoring system with rear cross-traffic alert.
But updates aren't limited to safety features. The new model also boasts a wide range of other new features, including a refrigerated glove box, an 8-inch center screen, adaptive cruise control, keyless entry and access, and a rear-seat entertainment system, an item sorely missing from last year's Sedona.
If you want a family vehicle with a long list of technology, there's no comparison between the new Sedona and the old model. The new one wins by a huge margin.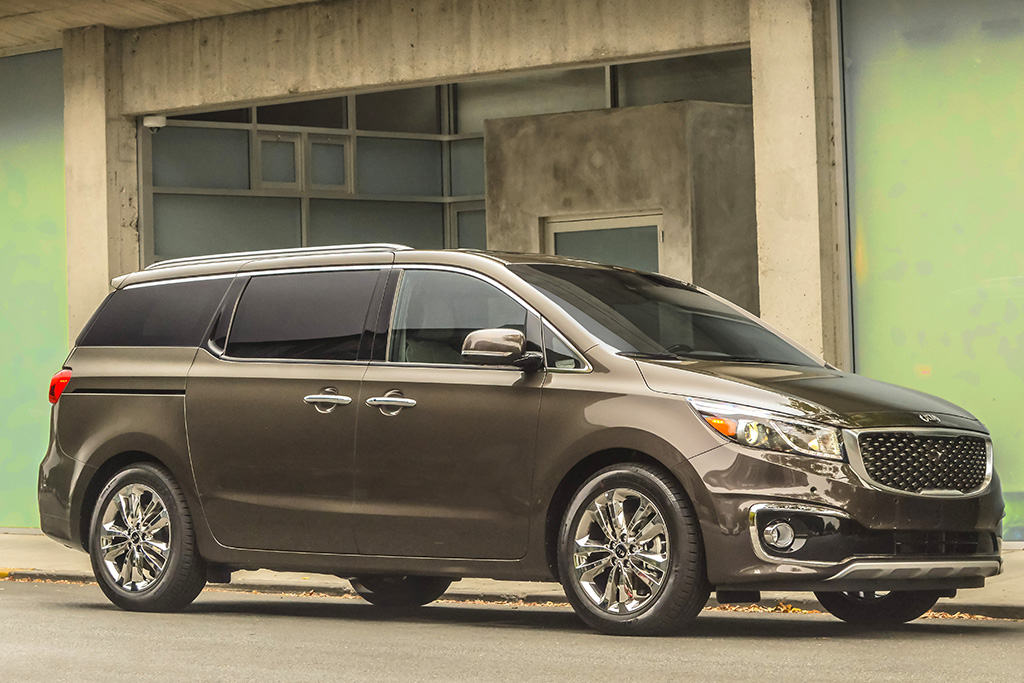 Driving Experience
Both the outgoing Sedona and the new model are surprisingly unremarkable in just about every aspect of the driving experience. We liked the handling a little more in the outgoing model, though we must admit that the new one offers secure, well-balanced steering and roadholding.
Power delivery is about the same, which is no surprise given the similarities in engine power and torque between the new model and the old one. Ride quality has improved in the new model but not as dramatically as equipment levels or interior design, and cabin noise is roughly average for the minivan segment.
In fact, average for the minivan segment is about the best way to sum up the Sedona's driving experience, since there are vans that drive better (such as the Honda Odyssey and Nissan Quest) and vans that drive worse (the Dodge Grand Caravan, for instance). The 2014 and 2015 Sedona end up right in the middle.
Safety
Although the 2015 Sedona has yet to be tested by the federal government's National Highway Traffic Safety Administration, we're encouraged by the Top Safety Pick designation it earned from the nonprofit Insurance Institute for Highway Safety. The rating results from excellent scores in each of the firm's crash tests, though the van's lack of an automatic braking system with its forward-collision alert feature kept the Sedona from earning a Top Safety Pick+ score. Either way, it's a strong improvement over last year's Sedona, which earned only mediocre scores.
In terms of safety features, the latest Sedona is several steps ahead of the outgoing model. The new backup camera fills the center screen with its display, while last year's unit was relegated to the rearview mirror. There's an optional surround-view camera system with extra camera angles, and the car also comes equipped with a blind spot monitoring system, a forward-collision alert system and rear cross-traffic alert. Parking sensors are standard, and Kia's UVO infotainment system boasts an impressive array of safety features such as automatic crash notification and driver monitoring.
Simply put, the new Sedona is in a different league than last year's model when it comes to safety, and we're happy to see that Kia is finally joining its top competitors in terms of modern safety gadgets and technology.
Conclusions
This one is easy. The new 2015 Kia Sedona is light-years ahead of last year's model in virtually every aspect. However, knowing this doesn't necessarily help you decide which one to buy. After all, at some price point, the old Sedona makes more sense, even if it does fall short of the new version in several key areas. But just where is that price point? That's for you to decide, depending on your budget and exactly how much you value the improvements made to the 2015 model. We'll say this, though: If we were writing the check, we'd be willing to fork over a lot of extra cash to end up in a far more modern 2015 Sedona rather than the outgoing model.