New Car Review
2014 vs. 2015 Lincoln Navigator: What's the Difference?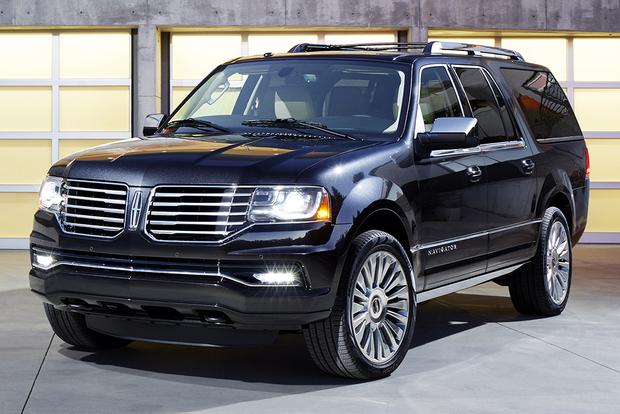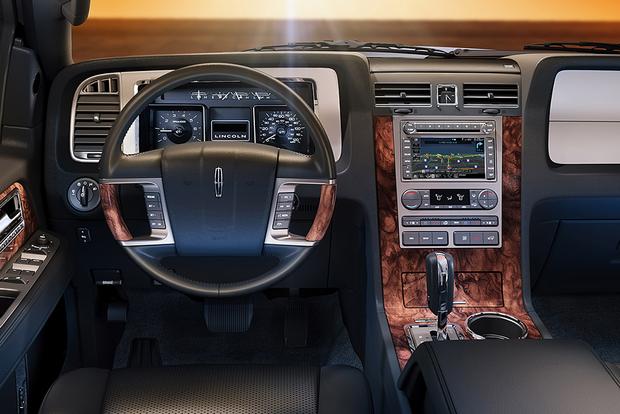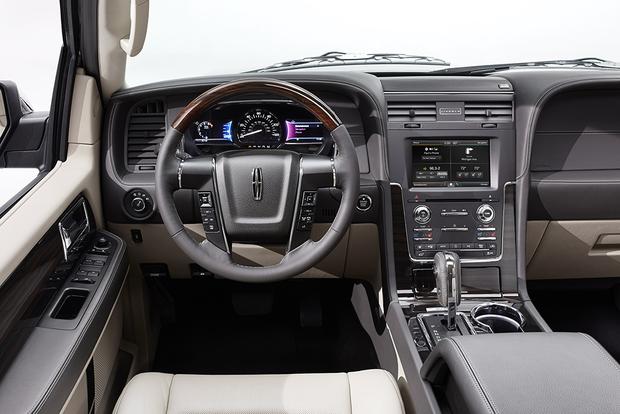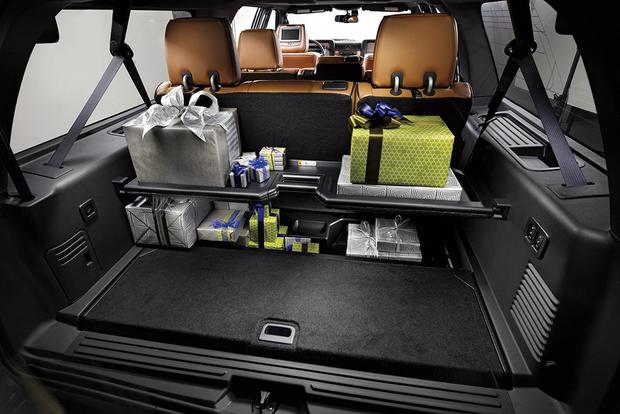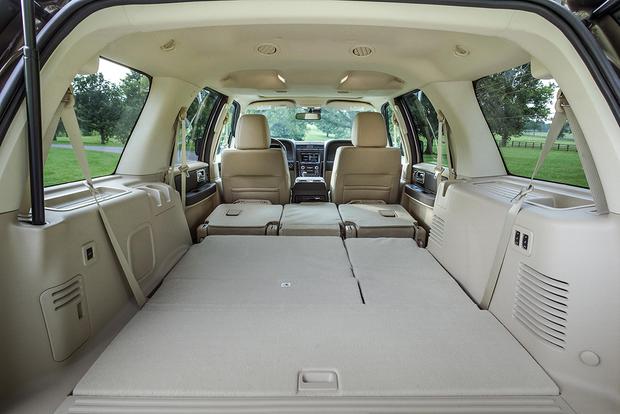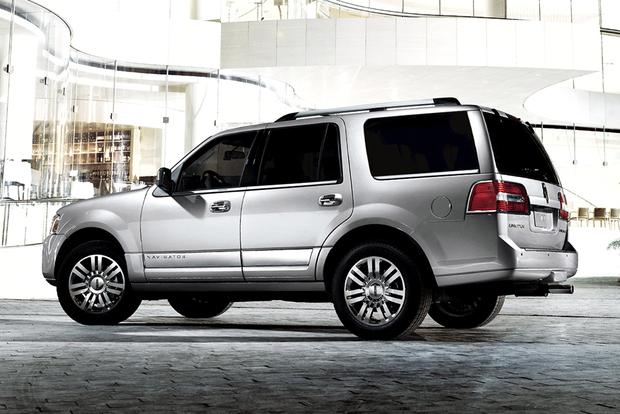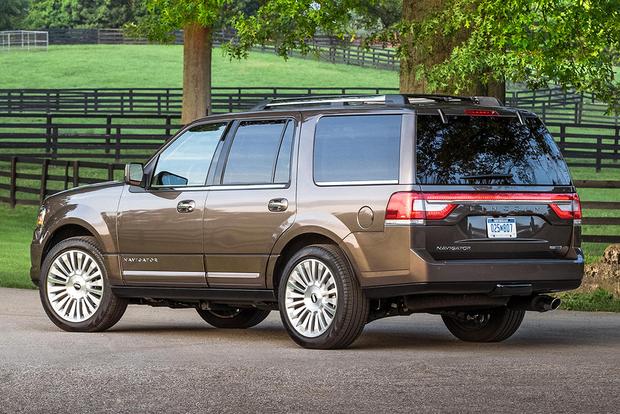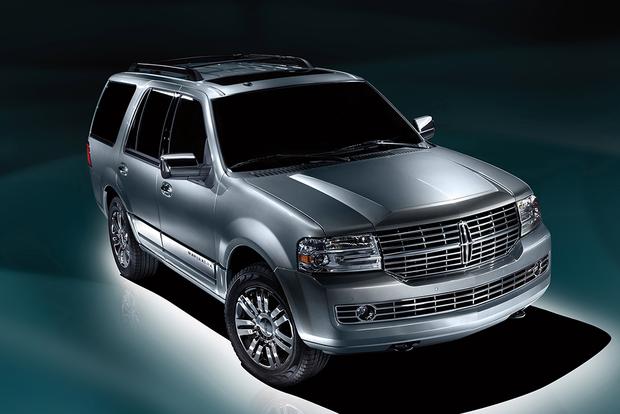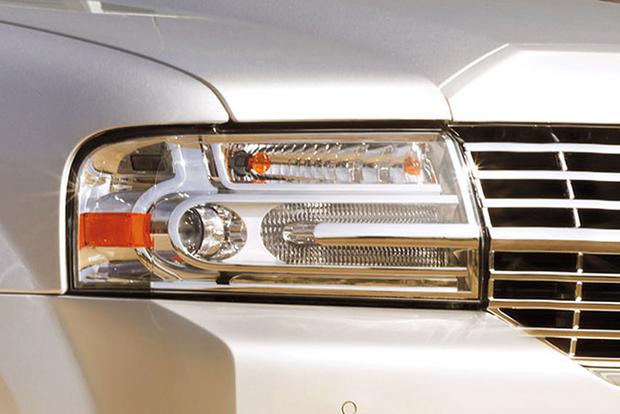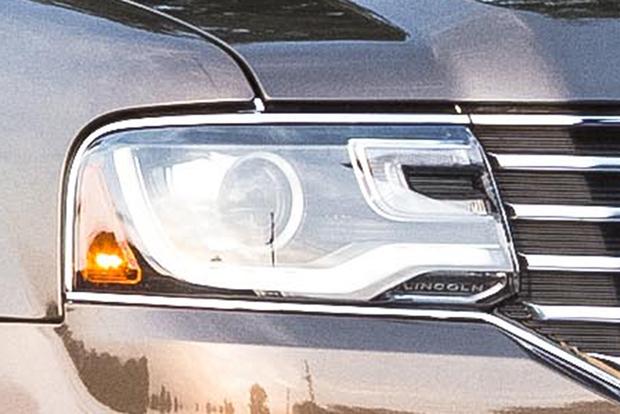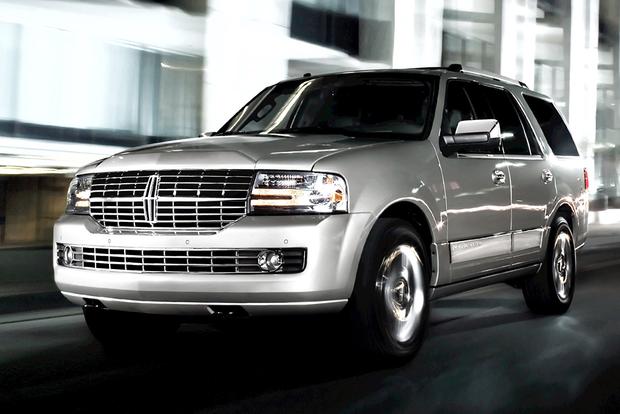 After sitting on the market for several years without major changes, the Lincoln Navigator has been heavily revised for the 2015 model year. The latest Navigator looks a lot like its predecessor, but don't let its similar styling fool you. There are some big changes under the 2015 Lincoln Navigator's skin, and we've detailed each one of them for shoppers considering whether they should buy a brand-new Navigator or a certified pre-owned (CPO) version of last year's model.
Exterior
On the outside, the 2015 Navigator sees some major changes, though it still retains the same general profile as last year's model. There's a totally new grille, for example, which borrows its look from other Lincoln models. There's also a new rear end with a wide taillight that spans the entire rear of the SUV. And there's a new front bumper, new wheel designs and a few other small touches. Still, we admit that these changes are minor. You might need to look at the new Navigator and the old model side-by-side to be able to tell both SUVs apart.
Interior
Although the latest Lincoln Navigator doesn't offer an entirely new interior design, the SUV has a substantially improved cabin quality and appearance. For example, while last year's twin-humped dashboard remains in place, the 2015 model has a smoothed-out look and upgraded materials. The same goes for the SUV's center control stack, steering wheel and gauge cluster, the latter of which now includes a cutting-edge, multicolor LCD display instead of traditional gauges.
Mechanicals
The Navigator's biggest change for the 2015 model year is under the hood. While we enjoyed last year's 310-horsepower 5.4-liter V8, the new model upgrades to a far more impressive 3.5-liter V6. How is it possible to wow us with such a small engine? The new powertrain is turbocharged to produce a brawny 380 hp and 460 lb-ft of torque, which makes the Navigator far more capable and spry than its predecessor. Towing capacity is enhanced, too, as is gas mileage; the Navigator switched from last year's 16 miles per gallon in combined city and highway driving to a far more impressive 18 mpg.
Features & Technology
Despite fairly similar interior and exterior styling, the 2015 Navigator offers some major technological improvements over the 2014 model, specifically through its additional features. These include a larger touchscreen with Lincoln's latest infotainment screen, a new information screen in the gauge cluster and a wide array of new safety features such as blind spot alert and rear cross-traffic alert.
If you're choosing between a new Navigator or a CPO 2014 model, you should look closely at these changes to decide whether they're worth the new-car premium, especially since some of the 2015 Navigator's features are optional, rather than standard. But if you get excited by gadgets and technology, you might find the latest Navigator to be worth its additional premium.
Driving Experience
Although the 2015 Lincoln Navigator boasts changes to its exterior, interior, equipment and powertrain, we don't think that it drives dramatically different than its predecessor. In fact, the biggest change we noted was also the most obvious: more power. The latest Navigator accelerates faster and feels quicker than last year's SUV. Otherwise, the handling, ride, and overall driving experience are about the same.
And that's not necessarily a bad thing. On the contrary, the Navigator boasts excellent visibility, predictable steering and handling and one of the smoothest rides of any modern vehicle. We think it would've been hard to improve the driving experience dramatically compared to last year's model, although Lincoln succeeded masterfully at boosting engine power.
Safety
As you might expect, both Expedition models come standard with all the safety basics: side-curtain airbags, anti-lock brakes, stability and traction control and an available backup camera. But the latest Navigator goes a step further, touting such items as rear cross-traffic alert and blind spot alert to help you avoid an accident altogether. As a result, a new Navigator will offer a little more safety equipment than a CPO 2014 model, but you'll have to decide whether the added expense is worth the additional safety.
In government crash-testing, the Navigator improved dramatically from 2014 to 2015, going from an overall 4-star rating to a 5-star score and increasing its ratings in both the government's rollover assessment and in its frontal crash test. That improvement could be a big deal for shoppers trying to decide between a new model and a 2014 Navigator.
Conclusions
Although the new Lincoln Navigator isn't hugely different from last year's model, there are some big changes where it counts. New styling helps the SUV look more modern, while an updated interior offers a more luxurious experience. We love the Navigator's new engine, and we're pleased with its upgraded crash-test ratings and better safety equipment. Overall, we think that the 2015 Navigator is the best one yet. It provides a compelling challenge to other full-size luxury SUVs such as the Infiniti QX80 and the Cadillac Escalade.