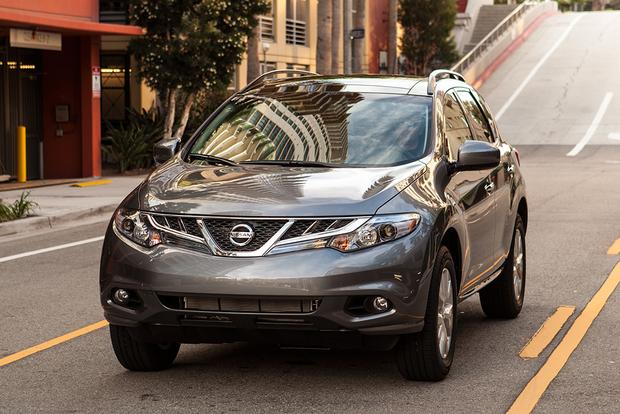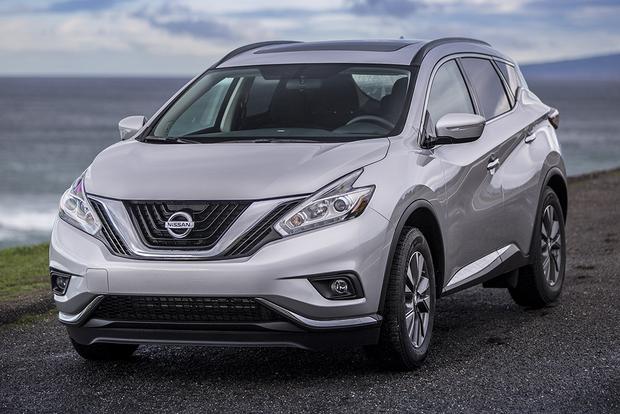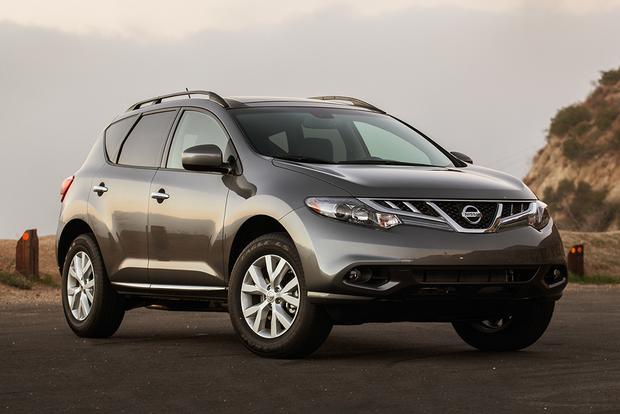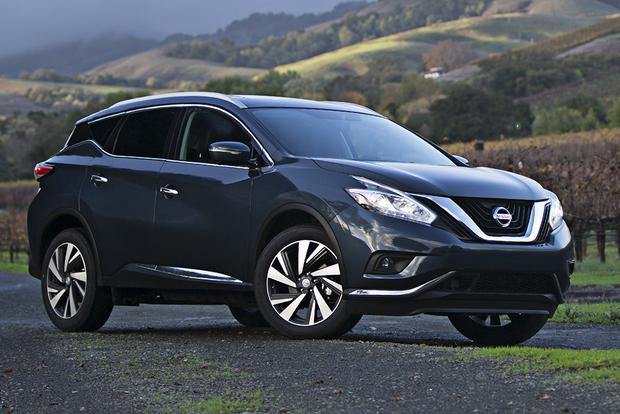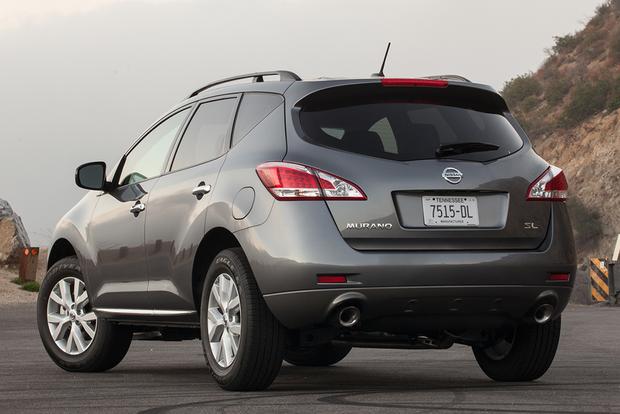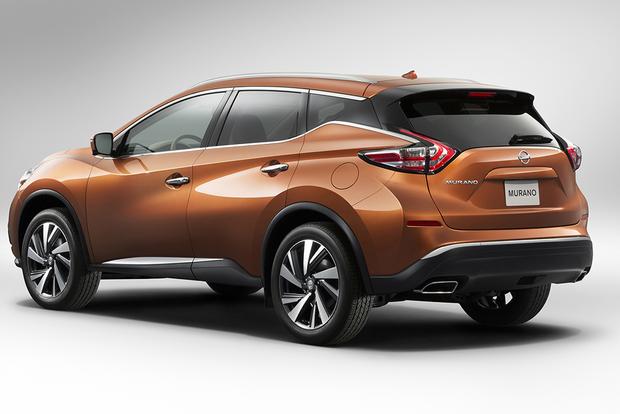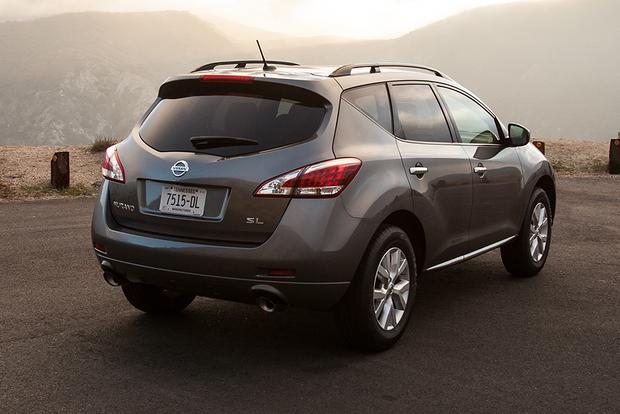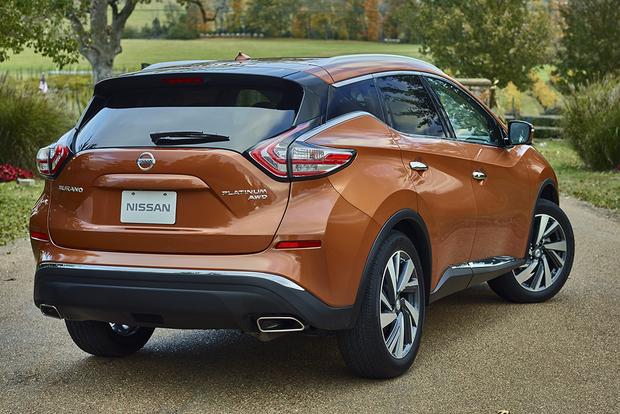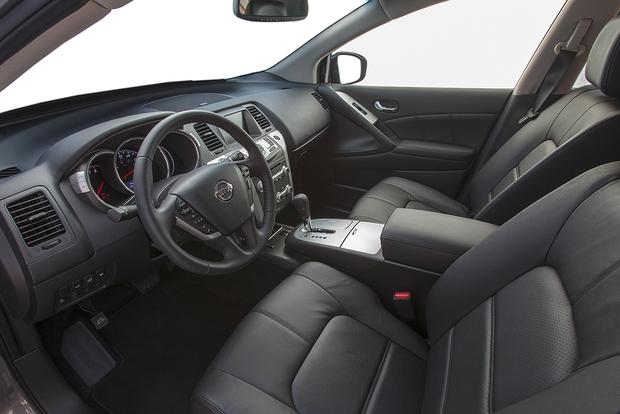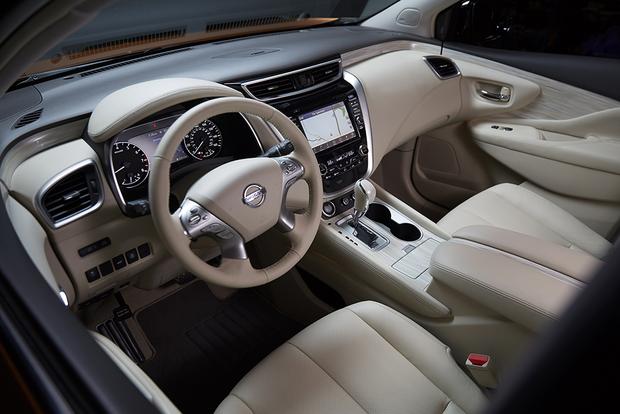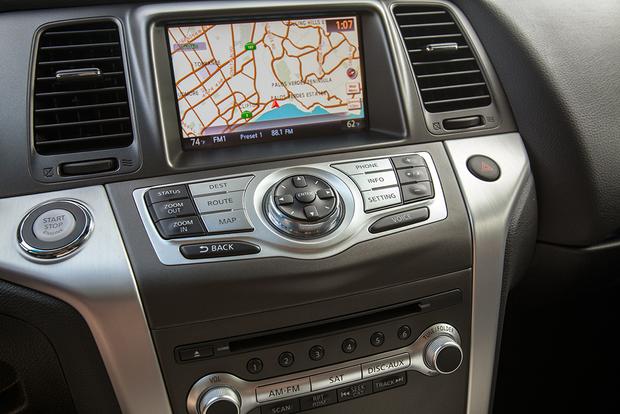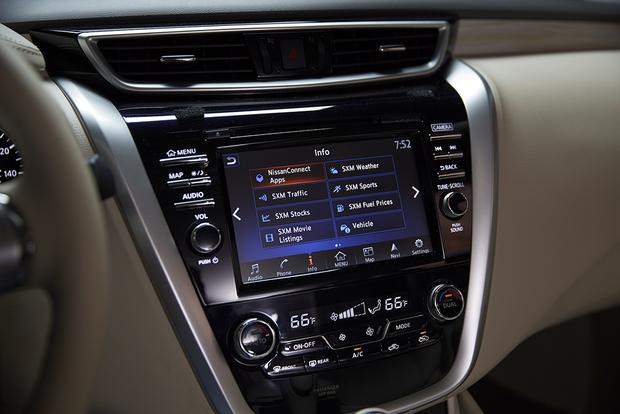 The 2015 Nissan Murano marks the beginning of the SUV's third generation with a totally new look and a long list of new features, but what exactly has changed between last year's model and the new one? We've created a close comparison between the latest Murano and the 2014 model to help you understand all the key differences and decide whether to consider the outgoing Murano or set your sights on the new one.
Exterior
The 2015 Murano is substantially updated on the outside. While the outgoing version certainly boasts standout styling that separates it from more traditional rivals, the new Murano takes things a step further. It offers a totally new front end, a new rear end, bolder lines down both sides and futuristic wraparound glass that doesn't seem to resemble other new vehicles on the market. We also like the new model's flared rocker panels and its eye-grabbing wheel designs. Simply put, there won't be any confusing of the new Murano for the outgoing model.
Interior
The new Murano also gains a more futuristic look on the inside. Last year's upright, button-filled center control stack is gone, replaced by a more heavily stylized center stack designed around a large center touchscreen. Additionally, air vents are revised, and the car's door panels and center armrest add substantially improved materials. We think many of the materials in the new Murano's interior trump those in the outgoing model's cabin, and there's more room, too. The only issue is that drivers who want 3-row seating still won't be able to get it in the Murano, which remains 2-row only. If you want more seats, you'll have to upgrade to the larger Nissan Pathfinder.
Mechanicals
The only thing that seems to remain the same from the old Murano to the new one is its engine. To us, that's just fine, as we happen to like the SUV's powerplant: a muscular 260-horsepower 3.5-liter V6, which is mated to a continuously variable automatic transmission. However, there's one important change from the 2014 Murano to the 2015 model: Fuel economy jumps from a middling 18 miles per gallon in the city and 24 mpg on the highway to an impressive 21 mpg city/28 mpg hwy.
Features & Technology
Although the outgoing Murano was never lacking in features and technology, the all-new 2015 Nissan Murano boasts several major improvements that give the SUV a cutting-edge flair.
For example, last year's standard 7-inch monochrome center screen is replaced with a new 8-in touchscreen. There's a standard backup camera, while last year's unit was optional, and there's a wide array of new tech features, including a blind spot monitoring system, a 360-degree parking camera, rear cross-traffic alert, adaptive cruise control and a forward-collision warning system with crash mitigation. The latest Murano even offers adaptive cruise control, like some of today's top luxury SUVs.
In other words, if you like gadgets, the 2015 Murano delivers many of the latest high-tech toys and equipment.
Driving Experience
There's certainly a difference in driving experience between the all-new Murano and the outgoing model. While we felt that the 2009-2014 Murano boasted a surprisingly sporty demeanor with quick, responsive steering and tight handling, the latest Murano simply feels a bit less engaging. Steering isn't as sharp, and handling doesn't seem to measure up to its predecessor.
These aren't necessarily bad things, though. In fact, the most obvious result of these changes is that the latest version of the crossover boasts a more relaxed, smoother and more comfortable driving experience. As a result, shoppers interested in a luxury-SUV feel without paying luxury-SUV prices may want to check out the latest Murano.
Besides updates to ride quality and handling, however, we think that the latest Murano seems a lot like the previous model. There's a smooth, powerful engine in front, surprisingly good visibility in back and a sure-footed feeling in just about any situation.
Safety
Because it's so new, the 2015 Murano has not yet been rated by the federal government's National Highway Traffic Safety Administration or the nonprofit Insurance Institute for Highway Safety. However, the outgoing model earned average ratings from both groups.
Where the new Murano shines compared to its predecessor is in its increased number of available safety features. While both SUVs seem to include all the basics, such as anti-lock brakes and side airbags, the new Murano touts a standard backup camera and a long list of available features, including a 360-degree parking camera, rear cross-traffic alert, a blind spot monitoring system, adaptive cruise control and a forward-collision system with crash mitigation. In other words, the new Murano offers all the collision-preventing gadgets that its predecessor didn't have.
Conclusions
For 2015, Nissan seems to be taking the Murano upmarket. Base pricing has increased by around $1,000, while pricing with options has increased even more, largely due to the long list of new options that can add to the SUV's price.
The latest Murano also boasts a smoother, more comfortable ride than the outgoing model, which helps the Murano feel more like a luxury SUV. Budget-minded drivers might want to opt for the outgoing model, but for shoppers interested in a more upscale experience and the Murano's unique blend of practicality and bold styling, we highly recommend checking out the new model.