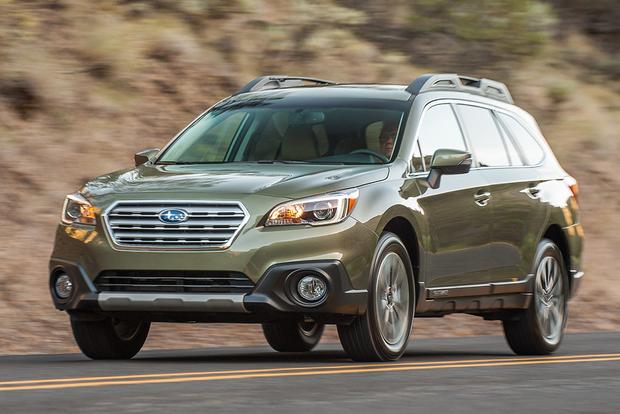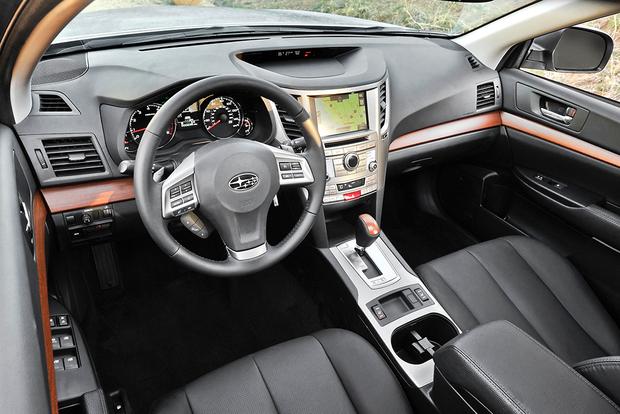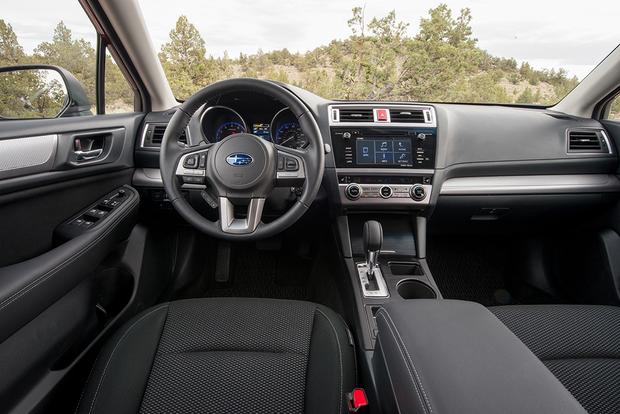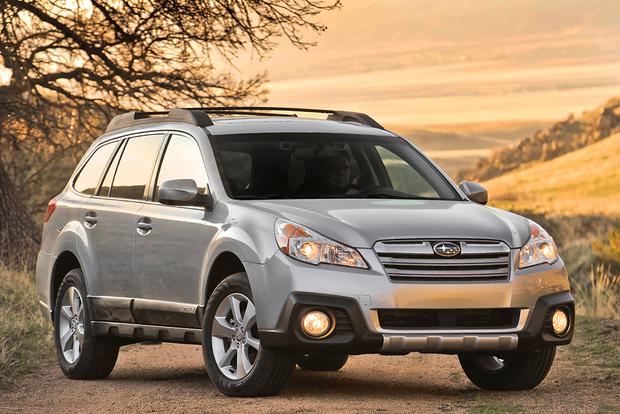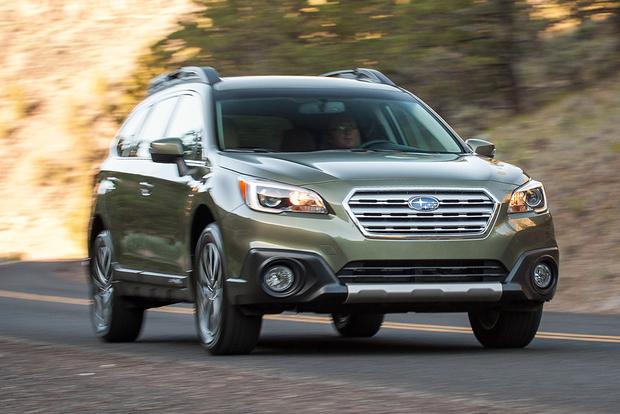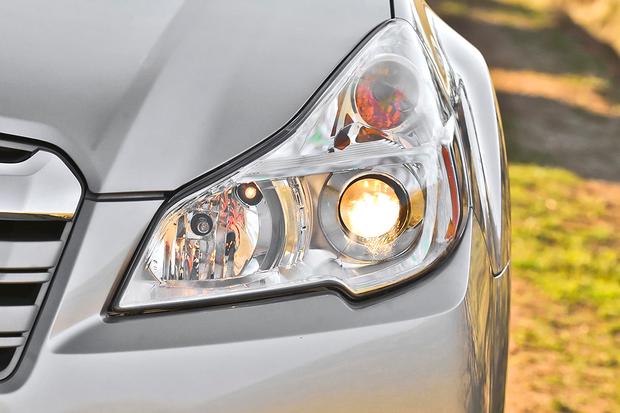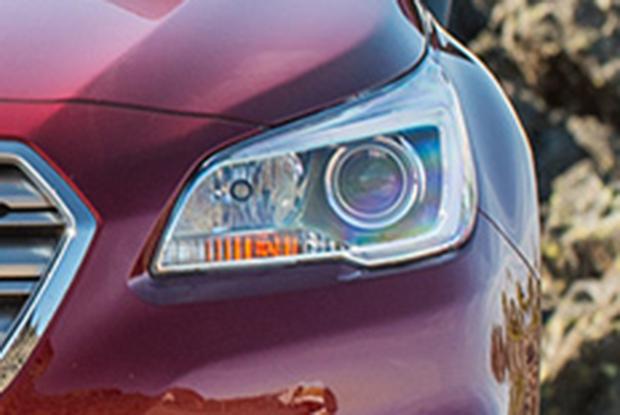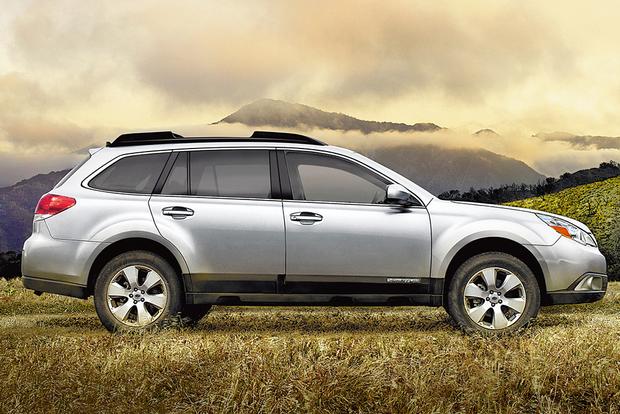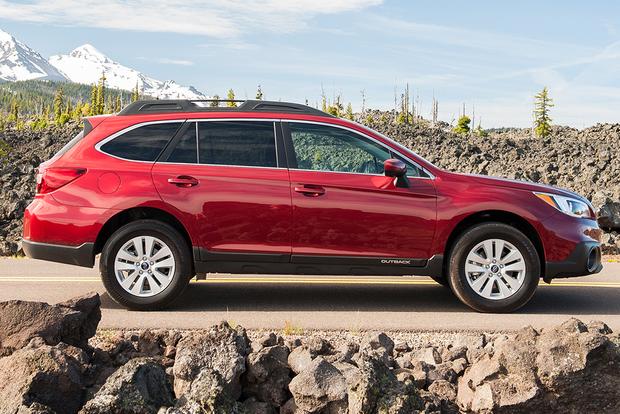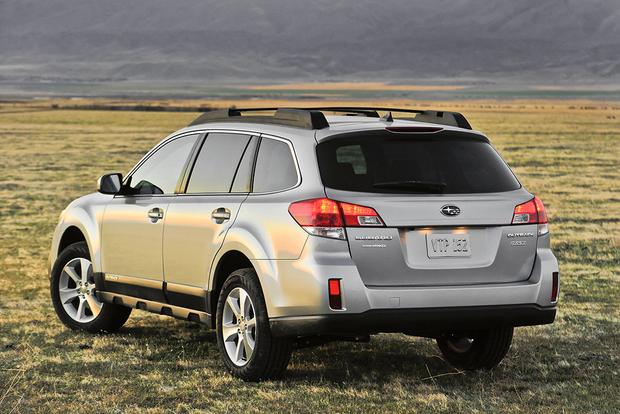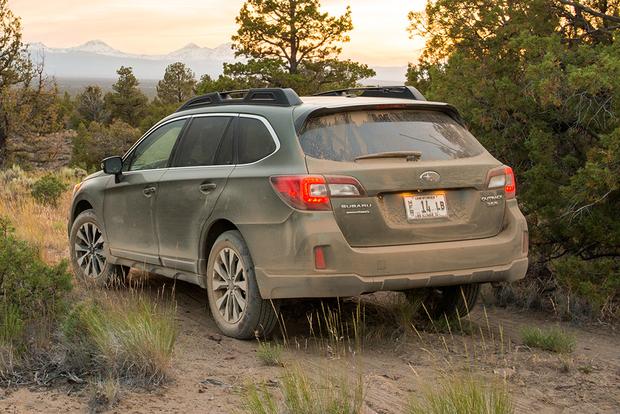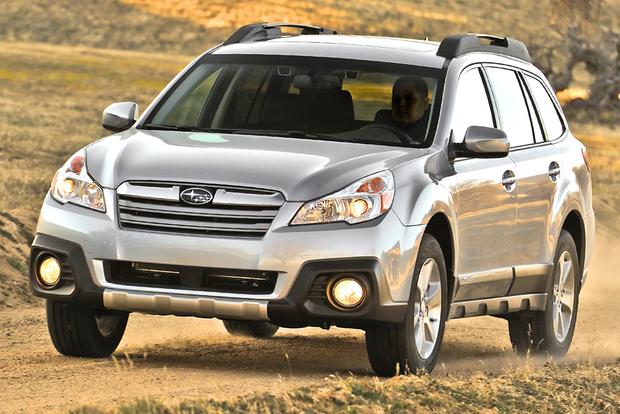 If you're considering the popular Subaru Outback for your next family car, you might be wondering whether you should get the all-new 2015 model or pay a little less and stick with a certified pre-owned 2014 version. Is the 2015 Subaru Outback really that different from last year's model? To help you find out, we've compared the 2015 Outback and the 2014 model in several crucial areas.
Exterior
Although the 2015 Outback shares some exterior design similarities with the 2014 model, it smoothes out the wagon's look. Specifically, the 2015 model improves on the 2014 Outback's fender flares, which gave the outgoing Outback something of a cartoonish style. Other changes are more minimal. There's a new grille, for example, and smaller, more aggressive headlights. There's also a revised rear end, and last year's large front and rear overhangs just don't seem quite as big for 2015.
Interior
Changes to the interior of the 2015 Outback go a lot further than the upgrades to the exterior, and they're evident just about everywhere you look. The center control stack is completely revised, for instance, losing its vertical vents for horizontal ones and adding a larger center screen. The gauge cluster adds a new LCD screen, while the climate controls are simplified and moved closer to the driver and passenger. There's more room for everyone thanks to larger interior dimensions that improve interior space and cargo volume.
Mechanicals
The 2015 Outback uses the exact same engines as last year's model: a standard 2.5-liter 4-cylinder that makes 175 horsepower (up an insignificant 2 horses from last year), or for drivers who want more power, a 256-hp 3.6-liter 6-cylinder.
While engines are shared between the new Outback and the old model, transmissions aren't. The latest Outback offers only a continuously variable automatic transmission (CVT), while last year's model came with a CVT or a 5-speed manual (in 4-cylinder guise), or if you chose the 6-cylinder, a 5-speed automatic.
Between transmission upgrades and technology improvements, Subaru increased the Outback's fuel economy for 2015. The 4-cylinder model now gets 25 miles per gallon in the city and 33 mpg on the highway, compared to last year's 24 mpg city/30 mpg hwy figure. Meanwhile, the 6-cylinder earns 20 mpg city/27 mpg hwy, beating out last year's mediocre 17 mpg city/25 mpg hwy rating.
Features & Technology
Interestingly, the latest Outback doesn't offer too many more features than last year's model, but we think that's a good thing because last year's Outback came well equipped for a model at the end of its life cycle.
With that said, there are a few updates from the 2014 Outback to the 2015 model. By far the most important is the infotainment system, which went from mediocre to one of our favorite systems on the market. Subaru's latest infotainment system offers a large screen, more intuitive controls and excellent smartphone integration. We're highly impressed with it.
Other changes, however, are minimal. We like the newly available LCD screen in the gauge cluster, which gives the car a more modern look, and we like the convenient power lift gate, which is a long-overdue option on the Outback. If you're looking for new features and tech, though, you'll find the main upgrades are limited to the infotainment system.
Driving Experience
In addition to boasting a sleeker, stealthier look, the latest Outback steers and handles a lot better than its predecessor. This is probably the most noticeable change between the new Outback and the old one: not the styling, interior or technology but the driving experience. It goes a long way toward improving on the outgoing Outback's big-car feel.
Despite the Outback's handling prowess, the wagon's suspension seems fairly composed over bumps and in sharp turns. In fact, we'd almost call the car plush, and we're impressed that Subaru managed to improve comfort while simultaneously increasing handling performance.
Our only gripe with the latest Outback relates to its acceleration. The car seems overmatched by the 2.5-liter engine, which makes sense considering its near-midsize SUV dimensions. However, this was also a problem with last year's model, so choosing the outgoing version won't help much. The only way to solve this issue is to go for the 6-cylinder engine, which offers more than enough power for just about any situation.
Safety
As with technology, last year's Outback pretty much had the safety aspect nailed down. Standard features on the new model still include everything you'd expect, such as side-curtain airbags, anti-lock brakes and stability control. Options include Subaru's impressive EyeSight system, which offers adaptive cruise control, lane-departure warning and forward-collision warning with automatic braking in the event of an accident.
With that said, the latest Outback does boast a few minor updates compared to last year's model: A blind spot monitoring system, rear cross-traffic alert and lane-changing assist are added to the already-comprehensive safety suite offered by the 2014 Outback.
As for crash tests, the 2015 Outback equals the performance of its predecessor. Both models score five stars in National Highway Traffic Safety Administration assessments, and both received a Top Safety Pick+ designation from the nonprofit Insurance Institute for Highway Safety.
Conclusions
Although the 2015 Subaru Outback isn't dramatically changed compared to its predecessor, updates for the latest model year have only served to make a good car even better. Styling is a little smoother, while interior design is more modern, and there's more room inside, too. And there are improvements in technology, safety features and fuel economy.
But is a 2015 Outback worth the money over a certified pre-owned 2014 model? Given just how great both cars are, it's difficult to say for sure. We suspect it'll depend on the exact pricing figures, but no matter which Outback you choose, you probably won't drive home disappointed.