Car Review
2014 vs. 2015 Volkswagen GTI: What's the Difference?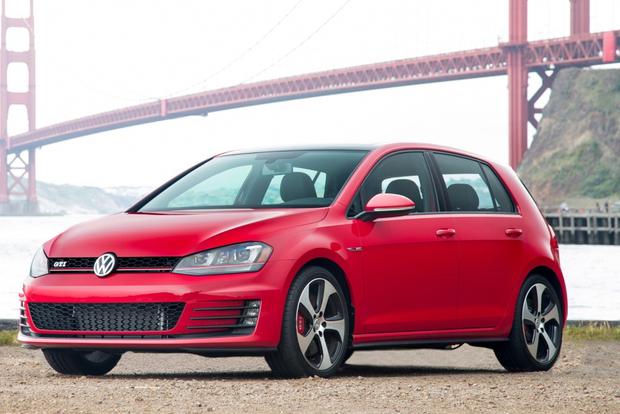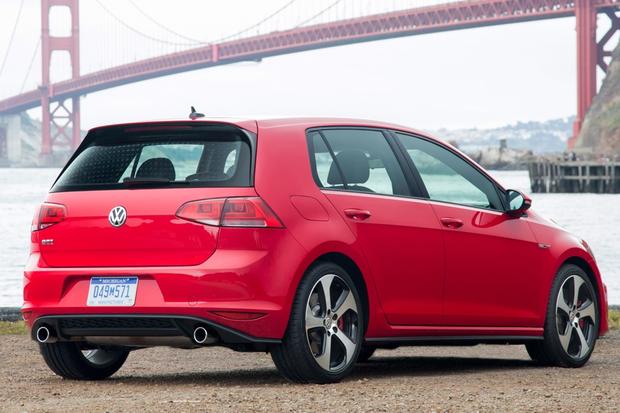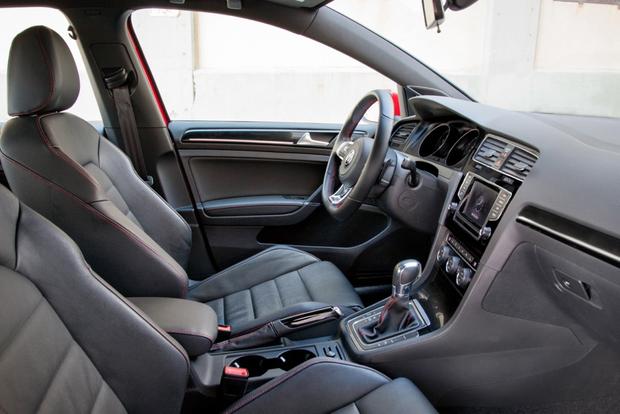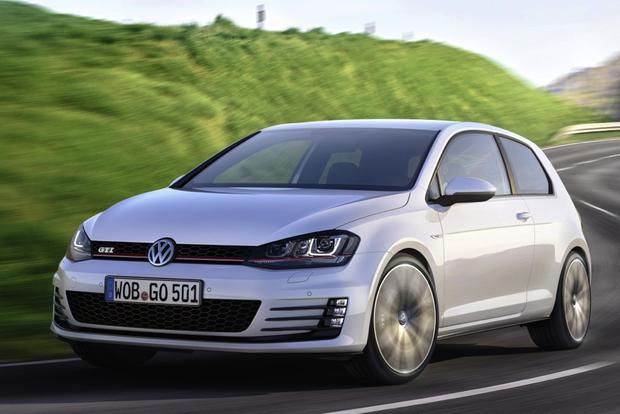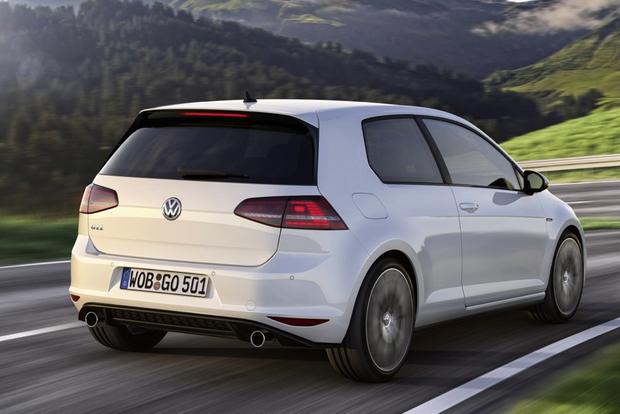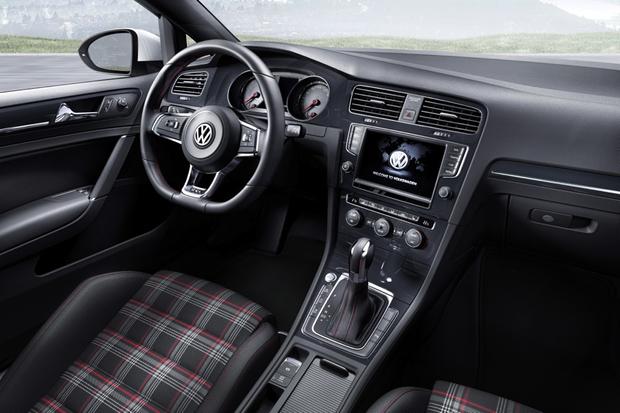 You might have to look twice, but the Volkswagen GTI has been redesigned for the latest model year. Now entering its impressive seventh generation, the 2015 Volkswagen GTI offers a lot of changes over last year's model, both under the skin and on the surface. But what exactly are the updates? We've outlined revisions to the latest GTI to help you understand everything new about one of the most popular hot hatches on the market.
Exterior
On the outside, the 2015 GTI's styling is very similar to the 2014 GTI's look, so much so that you'll be forgiven if you don't notice any differences. But they're there: The headlights are a little sharper, for instance, which makes for a more aggressive front end. The grille is a little narrower, and the bumper is more aggressive. The taillights offer a more modern look, and the rear bumper is also updated with a new style and two wide, thin new reflectors.
Interior
The GTI's interior is updated more significantly than the hatchback's exterior, though changes are still fairly minor. The center stack is redesigned and turned toward the driver, while the steering wheel looks a lot more like a sports car's. The air vents and climate controls show off a more modern look, while the all-important iPod and iPhone connections have been moved from the glove box to the center stack. The center-mounted touchscreen is also newly standard for 2015, while the GTI's gauge cluster now includes a multicolor display.
Mechanicals
Under the hood, the GTI is subtly updated with a few changes designed to appeal to hot-hatch lovers. Yes, the hatchback retains last year's 2.0-liter turbocharged 4-cylinder engine, but it's updated to offer 210 horsepower and 258 lb-ft of torque, gaining 10 hp and 51 lb-ft compared to last year.
Once again, drivers can choose from a standard 6-speed manual or a 6-speed dual-clutch automatic transmission. Regardless of which you choose, fuel economy is improved: The manual now returns 25 miles per gallon in the city and 34 mpg on the highway compared to last year's 21 mpg city/31 mpg hwy, while the dual-clutch automatic is now rated at 25 mpg city/33 mpg hwy (versus 24 mpg city/32 mpg hwy before).
Another interesting new mechanical feature is a newly optional Performance package, which costs $1,495 extra. Not only does it offer larger brakes and a limited-slip differential for better cornering, it also includes a 10-hp boost up to 220 horses.
Features
For most GTI buyers, the hot-hatch experience is more about performance than equipment, but that hasn't stopped Volkswagen from offering a long list of standard features in the new GTI. Three trims are available: the base-level S, the mid-level SE and the upscale Autobahn, which is only offered as a 5-door.
For S models, Volkswagen is adding a standard 5.8-inch touchscreen, which replaces last year's nontouchscreen base-level stereo unit. While other base-model features are roughly the same as last year, mid-level SE models boast a new backup camera, which is a feature that wasn't offered on the 2014 GTI. Autobahn models get the most equipment, including a new dual-zone automatic climate control system and a 12-way power driver's seat. Other new features include the newly available forward-collision alert and rear parking sensors.
Technology
Although the GTI has never been known for cutting-edge technology, the new model takes the hatchback further toward high-tech than it's ever been before. A touchscreen is newly standard, for example. While it's only 5.8 in, it's better than the previous model's archaic nontouchscreen system, which used unlabeled buttons and an ancient-looking display screen. Other new tech features include a Fender audio system and dual-zone automatic climate control, both items that would be considered fairly typical in most cars but represent big developments for the traditionally simple GTI.

Safety
For the 2015 model year, Volkswagen has added a few important new safety features to the GTI. No, it still doesn't include cutting-edge items such as lane-departure warning or a blind spot monitoring system, though Volkswagen would likely argue that its performance-obsessed GTI buyers wouldn't need those features anyway.
Instead, the GTI includes new features such as available rear parking sensors, which weren't offered before. Other new safety features include a backup camera in the mid-level GTI SE model and a forward-collision-alert feature in the high-end Autobahn version, though the system doesn't automatically brake if you fail to stop. Of course, just like last year, the 2015 Volkswagen GTI includes a host of other safety features such as curtain-side airbags, stability control, traction control, and optional adaptive headlights that swivel to illuminate corners as you turn the wheel.
Conclusions
The latest Volkswagen GTI is a little larger than the outgoing model. It's also a little more powerful, a little more expensive, a little more economical, and a little more enticing when it comes to technology, standard features and options. We also happen to think that it drives a little better than the outgoing model, too. In other words, the 2015 GTI is an evolution of last year's design, which is something that we think will suit most GTI owners just fine.