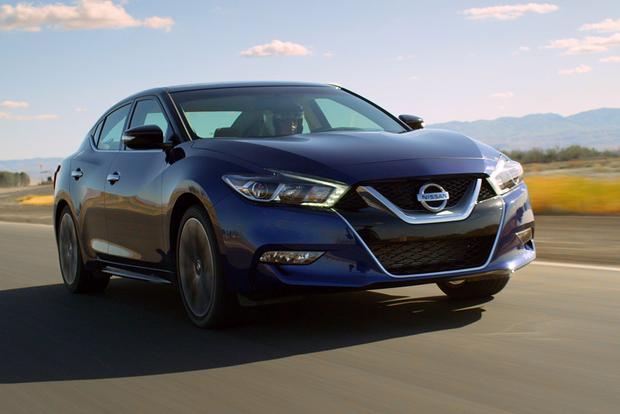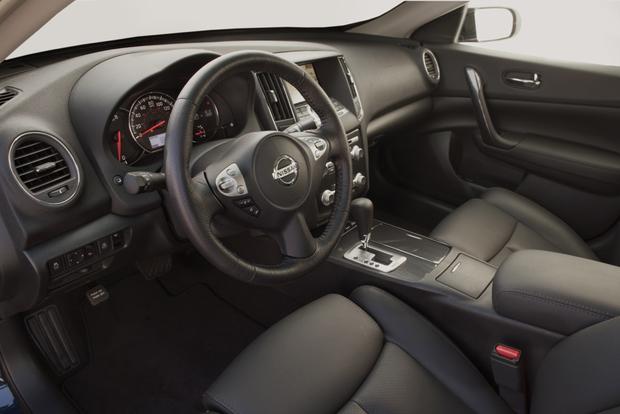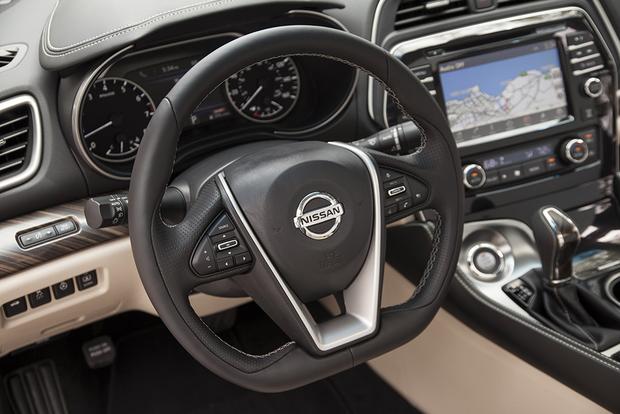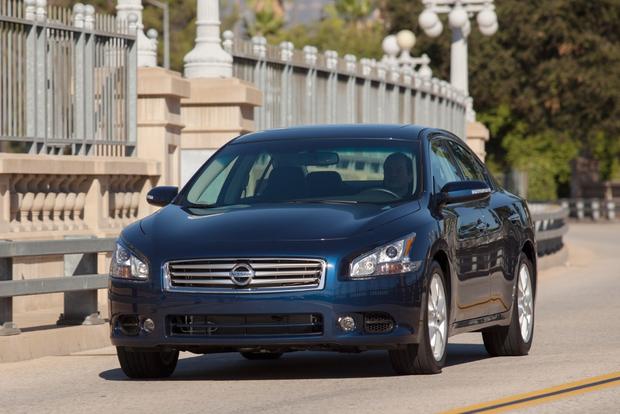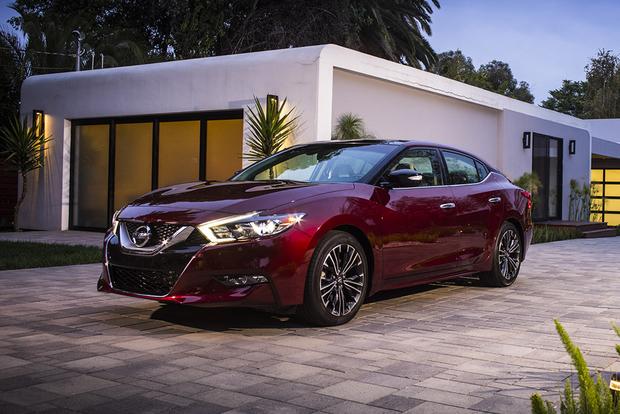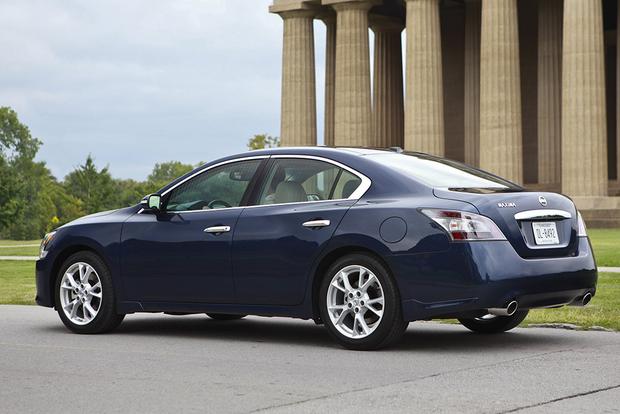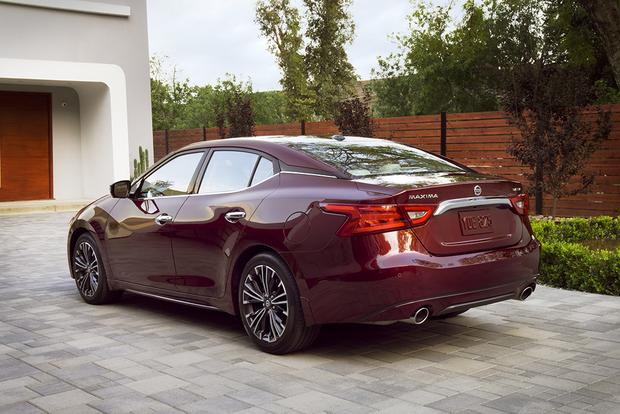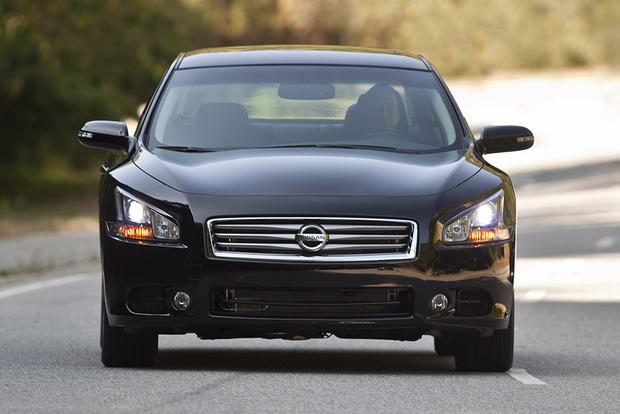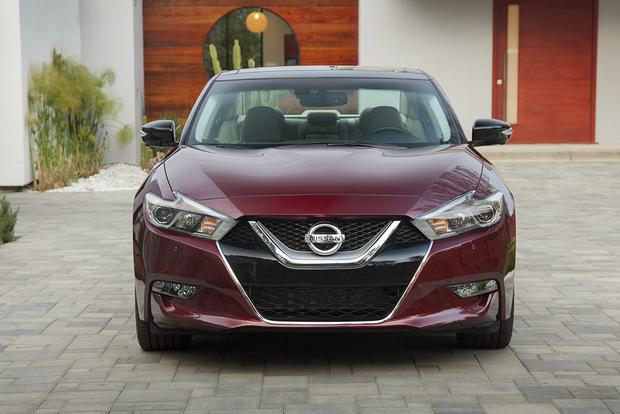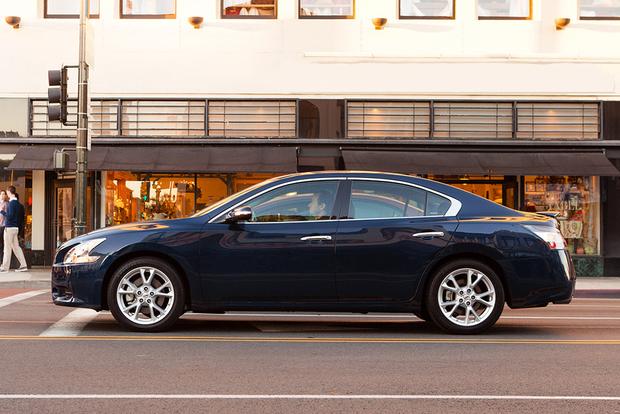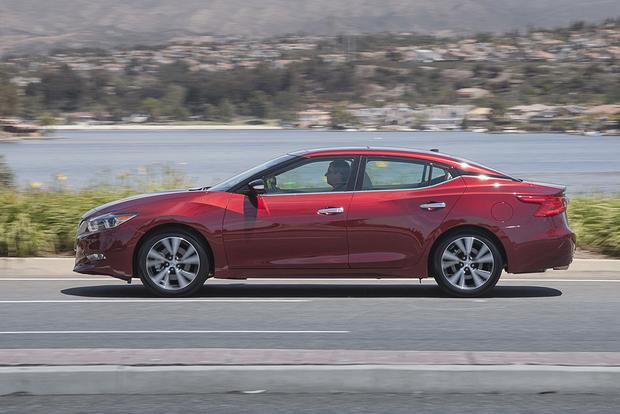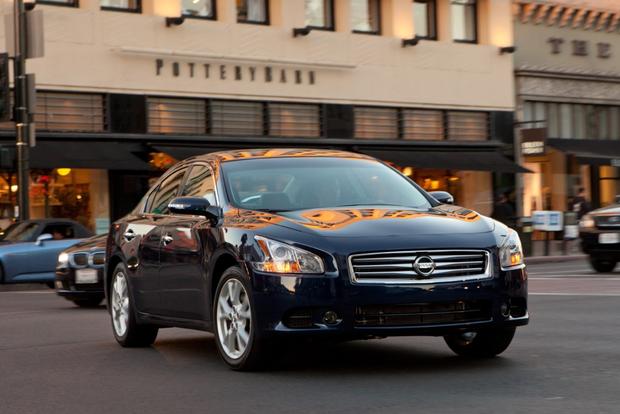 Nissan's popular Maxima sedan has been completely redesigned for 2016. But like most automotive redesigns, changes to the 2016 Nissan Maxima go beyond just new styling and a revised interior. So what exactly has Nissan done to turn the 2014 Maxima (Nissan skipped the 2015 model year) into the all-new 2016 model? In order to find out, we've created a thorough comparison between the outgoing Maxima and the all-new version.
Exterior
There's no mistaking the 2014 Maxima and the 2016 model when you see the two sedans on the street. While we thought the outgoing Maxima was a handsome car, it looks positively outdated next to the 2016 model, which boasts the boldest, most futuristic styling of any full-size sedan available today. There's a new grille, totally new character lines down both sides and a stylized new C-pillar that you won't find on any other modern car. In short, the new Maxima's look offers a night-and-day difference over the outgoing model, with virtually nothing shared between the two sedans.
Interior
The Maxima also undergoes some serious changes on the inside. While the outgoing Maxima's interior was cutting-edge when the sedan debuted back in 2009, it had become rather dull by modern standards, with many later Nissan models using a similar design. The 2016 Maxima changes that completely, offering a totally new interior with a driver-focused center control stack, a new transmission lever, a new steering wheel, a new gauge cluster, a larger center screen and a new dashboard. There's also more room for both front and rear passengers. In short, differences on the inside are just as radical as updates to the Maxima's exterior.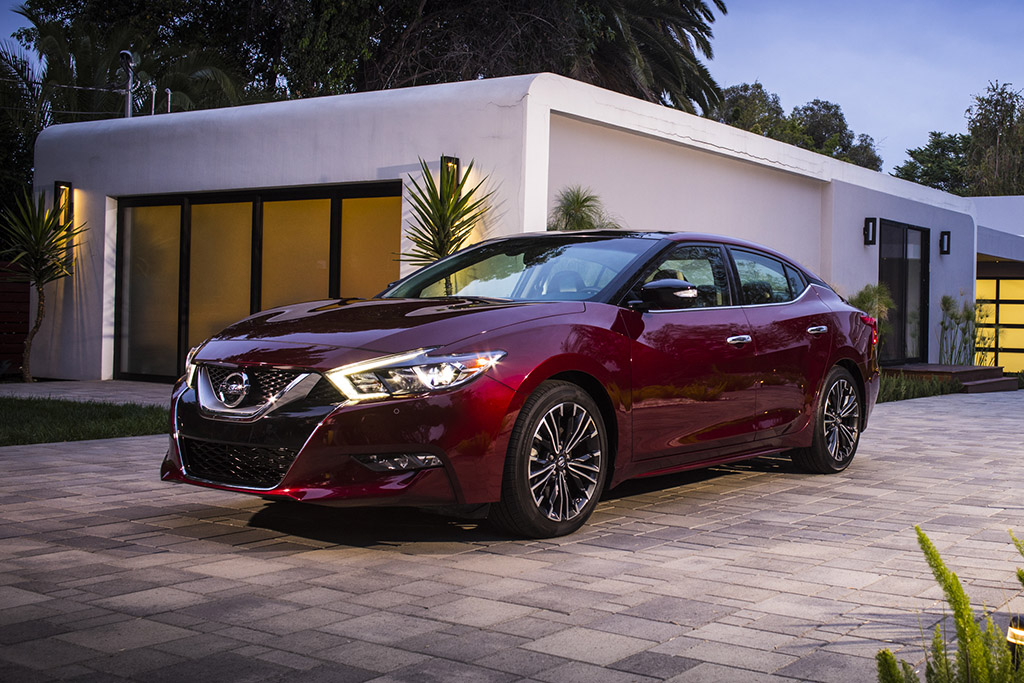 Mechanicals
Perhaps the only real similarity between the new Maxima and the outgoing model is under the hood. Both models offer only one engine choice: the same 3.5-liter V6, which made 290 horsepower in 2014 and now puts out a slightly healthier 300 horses. Both models also use a standard continuously variable automatic transmission and only come with front-wheel drive.
As for fuel economy, the outgoing Maxima offered an Environmental Protection Agency rating of 19 miles per gallon in the city and 26 mpg on the highway, while the new one boasts up to 22 mpg city/30 mpg hwy.
Features and Technology
The new Maxima offers substantially more equipment than the outgoing model. In terms of comfort and convenience features, newly available equipment includes Nissan's Zero Gravity seats, which work surprisingly well, along with automatic wipers, simulated suede upholstery, dual ventilated front seats and front and rear parking sensors.
Technology is greatly improved, too. While the outgoing Maxima was a bit of a dinosaur in terms of modern gadgets, the new one touts a long list of new features -- such as LED headlights, a 360-degree parking camera, an Active Ride Control system that helps enhance ride quality, adaptive cruise control and a wide range of the latest safety features that we're covering in the Safety section below.
In short, if you're a technophile, the 2016 Maxima is a dramatically better choice than the car it replaces.
Driving Experience
Despite major differences in terms of styling, equipment, interior design and features, the 2014 Maxima and the 2016 model are actually fairly similar to drive. Yes, the new one feels a little sharper in the corners, and acceleration seems a little more brisk. But ultimately, these two cars are both full-size sedans with large dimensions -- and they share the same engine, transmission and drivetrain. The result is not the gigantic change in driving experience that Nissan's marketing department would like you to believe.
With that said, we're hardly disappointed when we're behind the wheel of a Maxima -- especially considering that it's ultimately a full-size sedan. In fact, we think the Maxima is among the most enjoyable full-size sedans on the market, possibly second only to V8-powered versions of the Dodge Charger. The Maxima is engaging, relatively quick, and -- for 2016 -- it offers a thoroughly enjoyable interior, which is a nice place to spend your time. In fact, if you're interested in driving experience more than styling or features, you may want to consider the surprisingly similar outgoing model instead of the brand-new 2016 version.
Safety
Although the 2016 Nissan Maxima hasn't been out long enough to have been crash-tested by the federal government's National Highway Traffic Safety Administration, the 2014 model earned a so-so four stars overall in government testing. It also earned decidedly average ratings in crash tests carried out by the nonprofit Insurance Institute for Highway Safety, including several mediocre Acceptable ratings (instead of the firm's top Good score) and one troubling Marginal score for head restraints and seats. In short, we hope the new one does better.
And we suspect it will. Not only does it offer more modern engineering than the outgoing model, which made its debut for the 2009 model year, the 2016 Maxima offers a lot more safety features -- items such as a standard backup camera (it was optional in the 2014 Maxima) and new features including forward-collision warning with automatic braking, a blind spot monitoring system, rear cross-traffic alert and a 360-degree parking camera with a helpful moving-object detection system. Simply put, if safety is any kind of priority, you'll want to avoid the 2014 Maxima and instead choose its 2016 replacement.
Conclusions
Although the 2014 and the 2016 Maxima share a powertrain, a transmission and roughly the same sizing, these two cars are dramatically different. For one thing, the latest model is a technology leader, while the outgoing version lags well behind the competition -- and the differences don't stop there. The 2016 Maxima also boasts more modern styling, an updated interior, better gas mileage and a lot more comfort and convenience features. In short, it's a huge improvement. Unless you're focused solely on price above all else, we'd suggest picking the 2016 Maxima over its 2014 predecessor.