Car Comparison
2015 2014 vs. 2015 Volkswagen Golf: What's the Difference?Golf vs. 2015 Ford Focus: Which Is Better?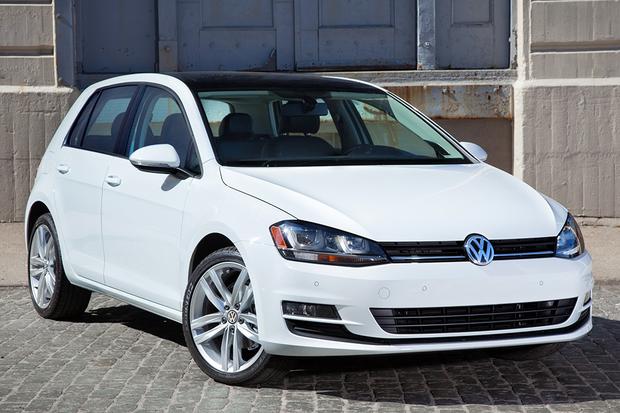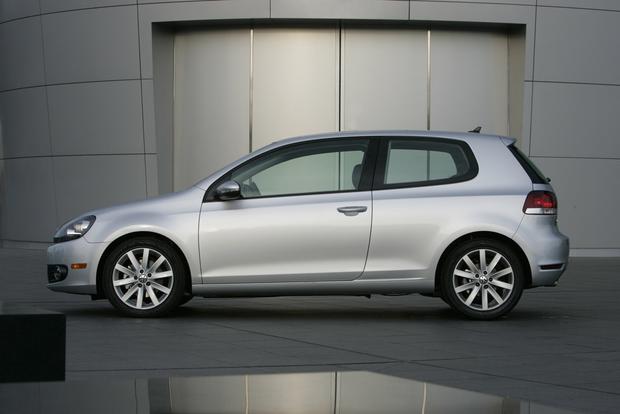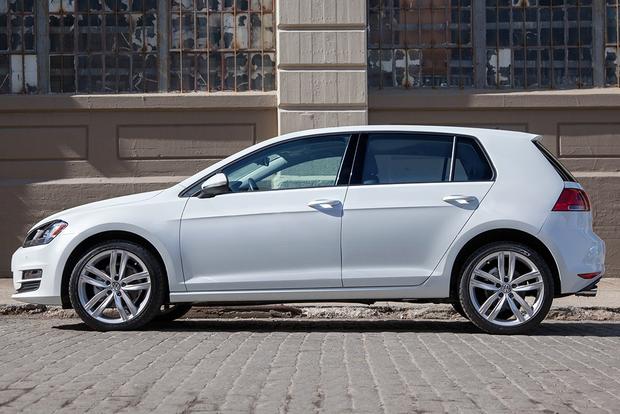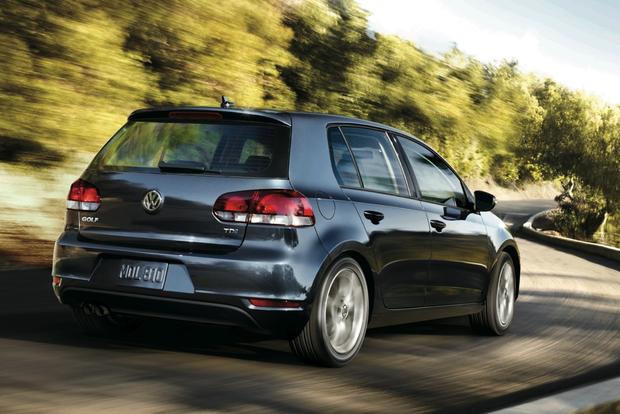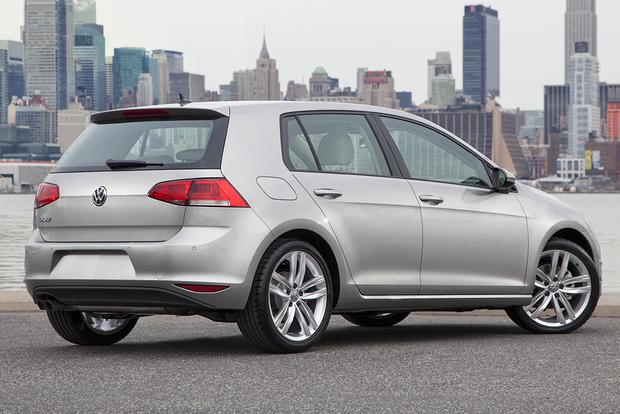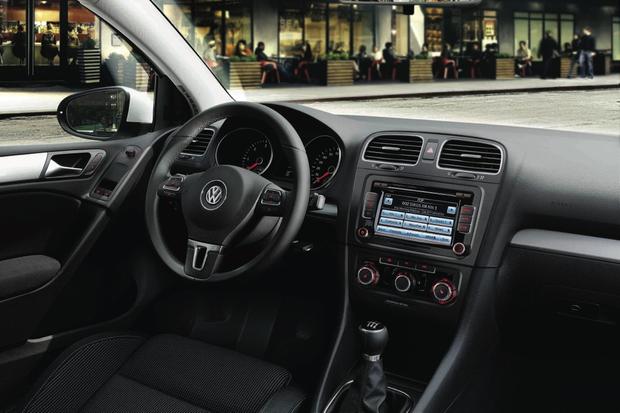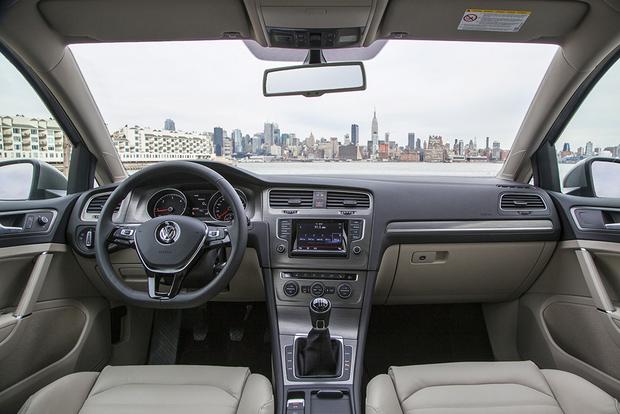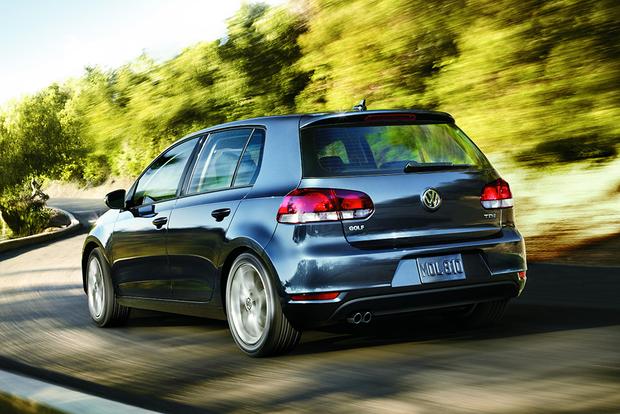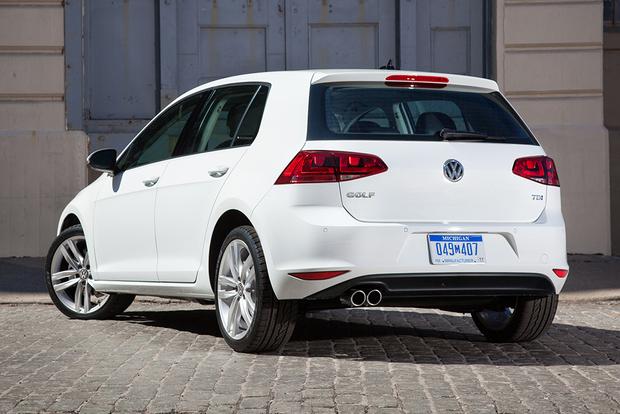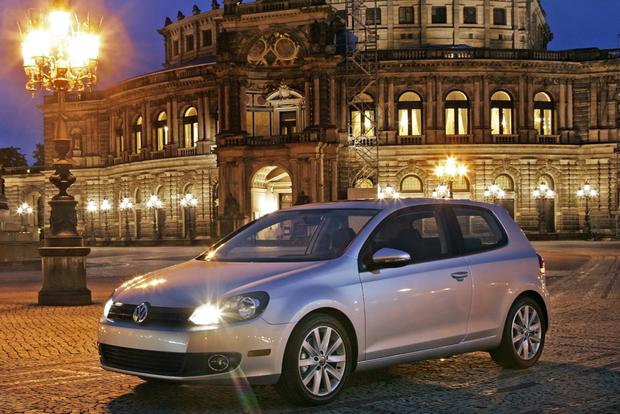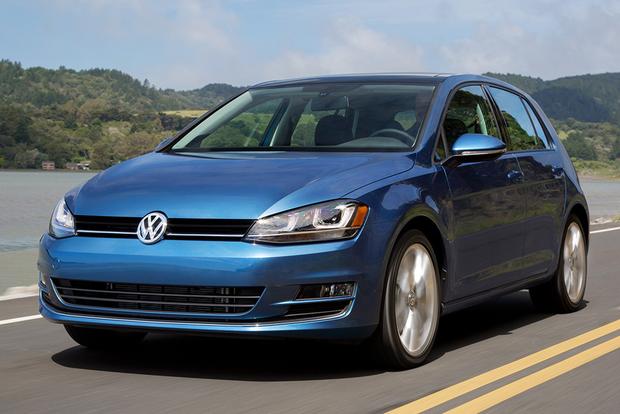 Interested in a new Volkswagen Golf? If so, you've probably heard all about the new 2015 model, but styling changes are so subtle between the outgoing model and the new one that it might be hard to tell exactly what's changed for the latest model year. We've researched all the major changes that separate the 2015 Volkswagen Golf from its 2014 predecessor, and we've presented them here to help you decide whether to buy the all-new model or a certified pre-owned (CPO) version of the outgoing Golf.
Exterior
It's almost hard to imagine a redesign as subtle and unassuming as the transition from the 2014 to 2015 Golf. In fact, we find it hard to believe that Volkswagen went to all the trouble to redesign this car considering how similar they left the exterior styling. Still, there are a few updates that can help you distinguish between the new model and the outgoing one. Most notably, the headlights and taillights are a little more squared off in the new model, and the bumper design is a little different, both in front and back. Lines around the windows are a little squarer, too. Otherwise, these two cars look about the same: from the front, from the back and in profile.
Interior
Updates to the latest Golf's interior are a little more substantial than changes to its exterior. Most notably, the center stack uses better materials that give an important nod to the Golf's German heritage and provide a key benefit over most competitors. Other updates include new air conditioning vents, new climate controls, a new steering wheel, a revised gauge cluster and a more substantial center console. Still, if you're comfortable in the outgoing Golf, you'll feel right at home in the new one, too.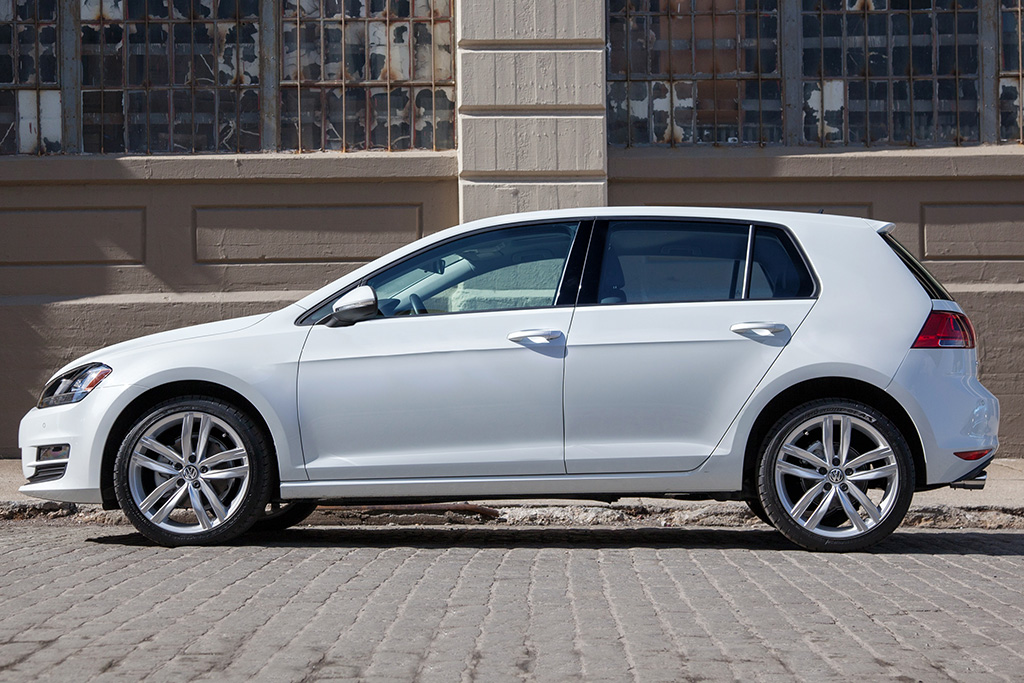 Mechanicals
The 2015 Golf offers two revised powertrains compared to its 2014 predecessor. The biggest change is to its base-level engine: The 2015 Golf ditches last year's 2.5-liter 5-cylinder in favor of a new 1.8-liter turbocharged 4-cylinder. Power remains the same at 170 horsepower, while torque increases modestly from 177 to 200 lb-ft. The biggest update is to the hatchback's fuel economy figures, which rise from a mediocre 20 miles per gallon in the city and 36 mpg on the highway to an impressive 25 mpg city/37 mpg hwy.
The Golf's other engine is a 2.0-liter turbodiesel 4-cylinder, which is largely unchanged for 2015, save for some revised technology that manages to increase power (from 140 hp to 150) and fuel economy (from 30 mpg city/42 mpg hwy to 31 mpg city/43 mpg hwy). Torque remains unchanged at 236 lb-ft.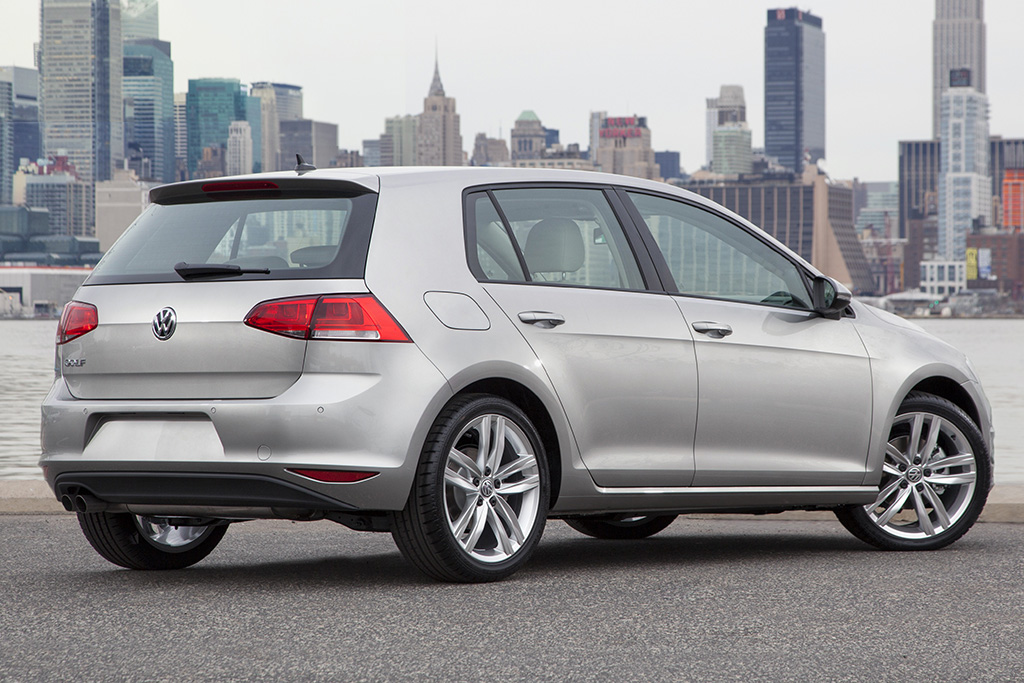 Features & Technology
You probably won't be surprised to discover that, in addition to similarities with styling, interior design and powertrains, the latest Golf doesn't offer too many extra features compared to last year's model. In fact, changes are limited to just a few unique updates: There's a larger screen for the infotainment system, a newly optional forward-collision warning system, front and rear parking sensors and available 18-inch alloy wheels. Volkswagen's Car-Net telematics system is also newly available.
None of these items herald big changes in any measurable way. While we're happy to see a new forward-collision alert system, it doesn't provide automatic braking, a key component of some of the most successful forward-collision systems on the market. Other changes are largely superficial. As a result, we don't see a major reason why you'd choose the new Golf over the outgoing one in terms of technology, unless you really want those parking sensors.
Driving Experience
The 2015 Volkswagen Golf's driving experience can be quantified precisely with one word: predictable. There's no overassisted steering trickery, there's no fuss from the front wheels in corners and there's no adjustable switch that can change suspension settings and thus the character of the car. On the contrary, you simply point the latest Golf where you want it to go, and it goes there. Don't expect highly enjoyable handling, exceptional comfort or lightning-quick acceleration, because you won't get any of those things. Instead, the Golf offers average speed, average road manners and average handling.
The only thing that's more predictable than the Golf's driving experience is its similarity to last year's model. With similar powertrains (and more importantly, similar power figures), we suspect most drivers will have trouble noticing any major differences between the new Golf and the old model. The only improvement is a slightly more refined base engine, with slightly more appealing power delivery, which isn't a game changer by any means.
Safety
After performing well in crash tests carried out by the nonprofit Insurance Institute for Highway Safety (IIHS), the Volkswagen Golf earned the firm's Top Safety Pick score for the 2015 model year. It didn't earn the coveted Top Safety Pick+ rating, however, because the Golf's forward-collision alert system doesn't offer automatic braking, a necessary component for that award. Previous Golf models also scored highly in IIHS tests, though neither new nor old Golf models has been tested by the federal government's National Highway Traffic Safety Administration (NHTSA).
As for safety equipment, both Golf models offer exactly what you'd expect and little else. There are front airbags, side airbags and anti-lock brakes, there's an optional backup camera, and 2015 models offer an available forward-collision warning system and parking sensors to help sweeten the deal. It's a far cry from the long list of high-tech safety features offered by a wide range of Golf competitors such as the Mazda3 and Ford Focus.
Conclusions
If we were considering the 2015 Volkswagen Golf and its 2014 predecessor, we'd have a very hard time paying extra for the all-new model. Styling is basically identical, which means virtually no one will be able to tell apart the new Golf from the old model. Interior materials are improved for 2015 but not enough to justify higher prices over certified pre-owned 2014 models. The driving experience is the same. Safety ratings are similar. Other changes are primarily limited to a few new safety items and a couple of extra features, along with (admittedly impressive) improvements in fuel economy for the base-level engine.
Simply put, the new Golf is just too similar to last year's model to justify any price premium, so we'd search for a well-equipped 2013 or 2014 Golf with a long CPO warranty and a great discount compared to a new model.