Car Comparison
2015 Acura MDX vs. 2015 Infiniti QX60: Which Is Better?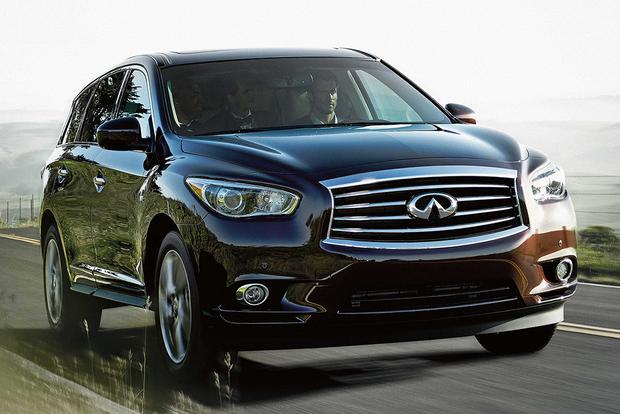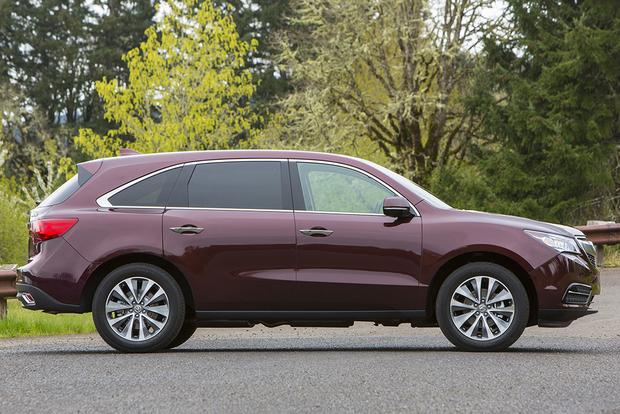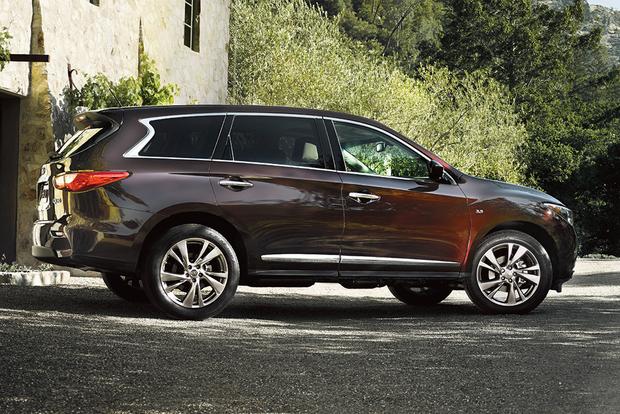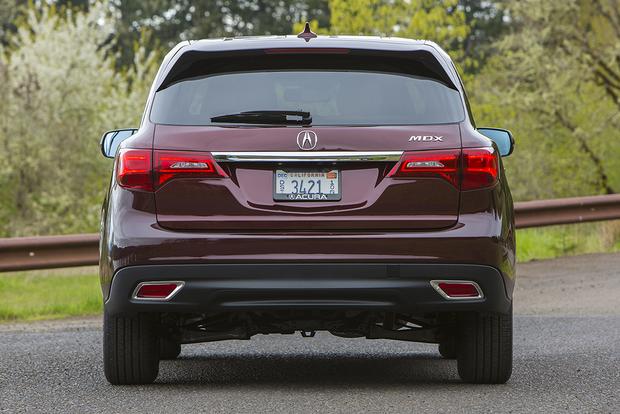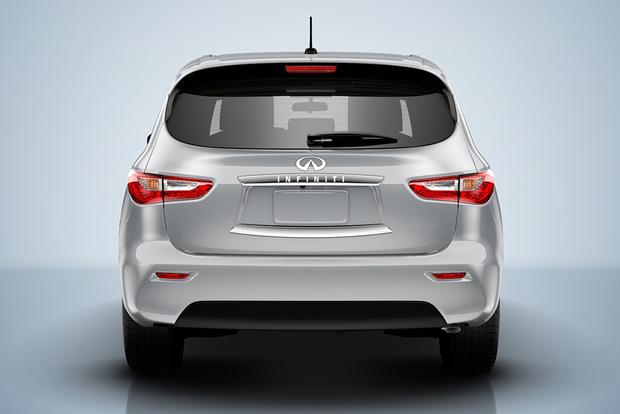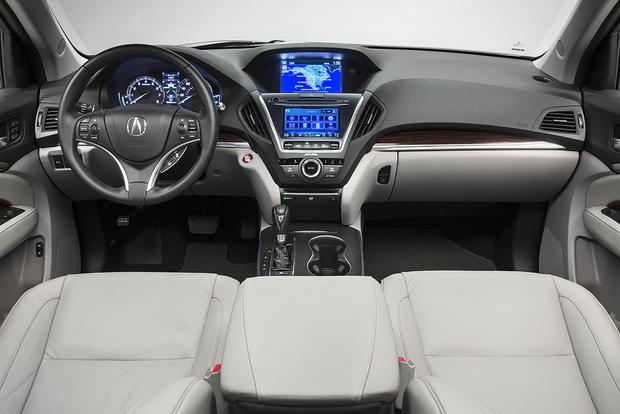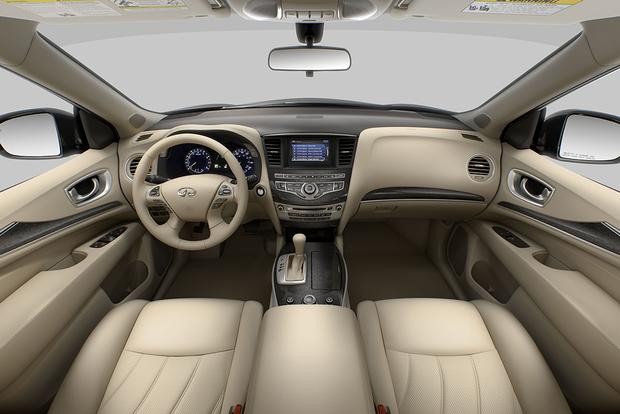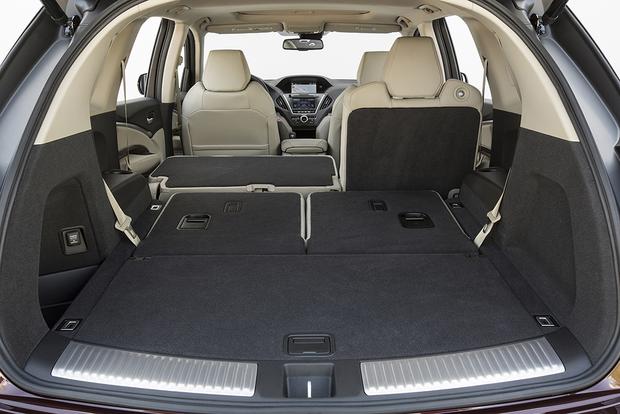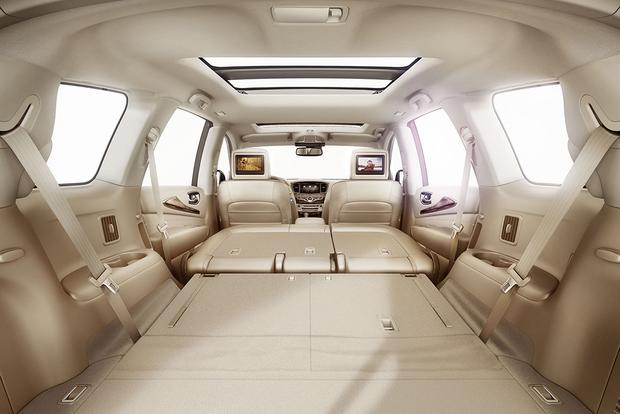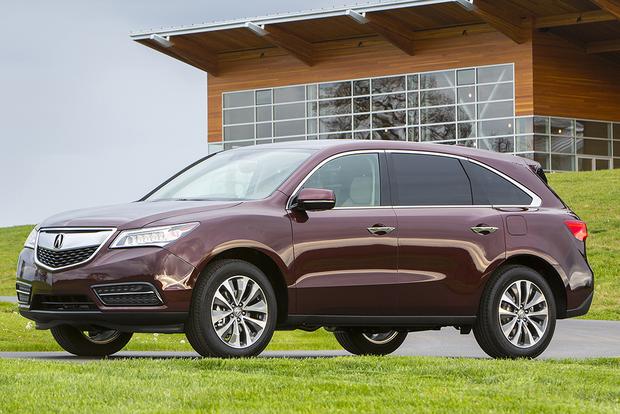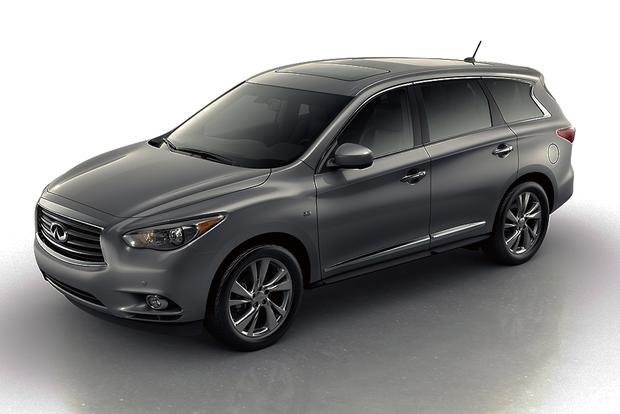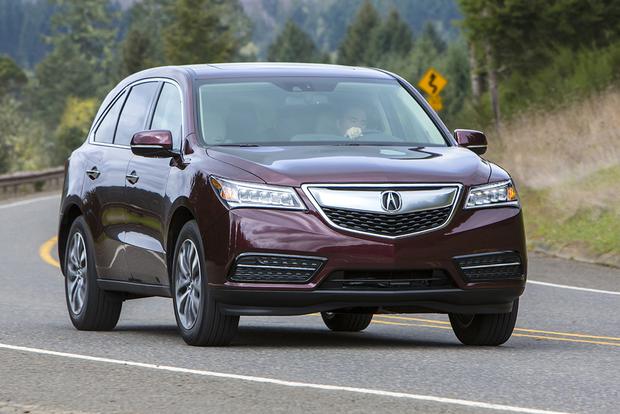 The 3-row luxury crossover segment seems like it's continuously adding new models, and two of the newest are the 2015 Acura MDX, which was fully redesigned last year, and the 2015 Infiniti QX60, which debuted in 2013 as the Infiniti JX35. Both are excellent crossovers that deserve a spot on your shopping list, but which is better? To help you decide, we've created a close comparison between the MDX and the QX60. But first, let's see what's new with the two SUVs for the 2015 model year.
2015 Acura MDX
The MDX was fully redesigned last year and remains unchanged for 2015.
2015 Infiniti QX60
The QX60 is largely unchanged for 2015, except for a revised continuously variable automatic transmission (CVT).
Reliability
Reliability experts at J.D. Power gave the MDX four circles out of five in the firm's Power Circle Ratings, indicating better-than-average reliability. By comparison, the QX60 received only three circles, indicating average reliability. Both SUVs are nearly identical in terms of warranty length: 4 years of bumper-to-bumper coverage, and 6 years or 70,000 miles of powertrain coverage. The only difference comes in bumper-to-bumper miles, where Infiniti gives a slightly more comprehensive 60,000 miles to the MDX's 50,000.
Based on J.D. Power's ratings, we give our reliability category to the MDX, but only by a hair. In general, we think you won't have many problems with either of these two SUVs.
Fuel Economy
The MDX offers one powertrain: a 290-horsepower 3.5-liter V6 paired to a 6-speed automatic. It returns 20 miles per gallon in the city and 28 mpg on the highway with front-wheel drive or 18 mpg city/27 mpg hwy with all-wheel drive (AWD).
The QX60 also uses a 3.5-liter V6, though it's mated to a fuel-saving CVT automatic. Power stands at 265 hp, and fuel economy is virtually identical to the MDX, rated at 21 mpg city/27 mpg hwy with front-wheel drive or 19 mpg city/26 mpg hwy with AWD.
However, the QX60 has a trump card: a hybrid-powered version dubbed simply the QX60 Hybrid. It uses a 250-hp hybrid 4-cylinder to return 26 mpg city/28 mpg hwy with front-wheel drive or 25 mpg city/28 mpg hwy with AWD.
If you're considering a V6-powered MDX or QX60, you'll find fuel economy to be identical between both SUVs. But if fuel economy is a top priority, only the QX60 offers a fuel-saving hybrid, so it gets our vote if you're especially interested in gas mileage.
Safety
In crash-testing carried out by the federal government's National Highway Traffic Safety Administration (NHTSA), both the Infiniti QX60 and the Acura MDX earned a perfect 5-star overall rating. Likewise, both vehicles earned a Top Safety Pick score from the nonprofit Insurance Institute for Highway Safety (IIHS), although the MDX earned a slightly more impressive Top Safety Pick+ rating due to its improved forward-collision protection system.
It's worth noting that both the MDX and the QX60 boast an impressive level of available safety technology. A litany of safety gadgets are available on both SUVs, such as adaptive cruise control, multi-angle cameras, lane keeping assist, blind spot warning and lane departure warning.
Although only the MDX boasts forward collision mitigation (the QX60's brake assist system is slightly less advanced), we think that's a minor point, especially because the QX60 offers an automatic braking system in reverse, which isn't available in the MDX. Between crash-test data and high-tech options, these two crossovers are among the safest in the industry, so it's impossible to pick a winner here.
Technology
Technology is a big deal in the 3-row luxury crossover segment, and these two models have a lot of it. We've already covered safety features, which place these SUVs near the top of the heap among high-tech vehicles. But technology involves more than just safety; both cars offer a wide array of comfort and convenience technology, too.
For example, the MDX boasts GPS-linked and solar-sensing climate control, and the QX60 offers an automatic rear-braking intervention system. The MDX touts a 2-screen center stack with 7- and 8-inch screens as well as an available 16.2-in rear entertainment screen. The QX60 offers a powered third-row seat and an Eco Pedal option that helps adjust the accelerator to the optimal setting for gas mileage.
In other words, while the two cars offer some differing technology features, both are on the cutting edge of the industry when it comes to high-tech features and gadgets. You'll have to check the exact specs to determine which car offers the technology that's more appealing to you.
Value
Both the QX60 and the MDX offer very similar pricing. While the MDX starts around $43,700 before options, the QX60 is around $43,100. Remember, however, that the MDX boasts a slightly newer design than the Infiniti. As you start adding options, you'll find that prices can rise dramatically, even well into the mid- to high-$50,000 range for both SUVs. That's big money for a new family hauler.
The jury's still out on which SUV offers the best value. Both offer a wide range of standard equipment, similar engine power and a litany of similar options. And both are priced about the same, suggesting that neither has a clear advantage. With that said, we do have one gripe: The Infiniti's option packaging makes it difficult to get certain items without paying four or five figures for a wide range of features you don't necessarily want. That's not as true in the Acura, which doesn't have as many requirements on its upgradeable features.
AutoTrader's Advice
Choosing between the 2015 Infiniti QX60 and the 2015 Acura MDX is surprisingly hard. Both SUVs are among the best in the segment, offering strong reliability, long warranties, excellent fuel economy and engine power, a wide range of features and options and excellent safety records. As a result, we can only suggest that you buy the model you find more appealing. If you prefer fuel economy, you'll want the QX60 Hybrid. If modern styling is your thing, the MDX has a slightly newer look and feel. And if it's technology that you're after, you'll have to take a close look at both SUVs to decide which one has the features that appeal to you.