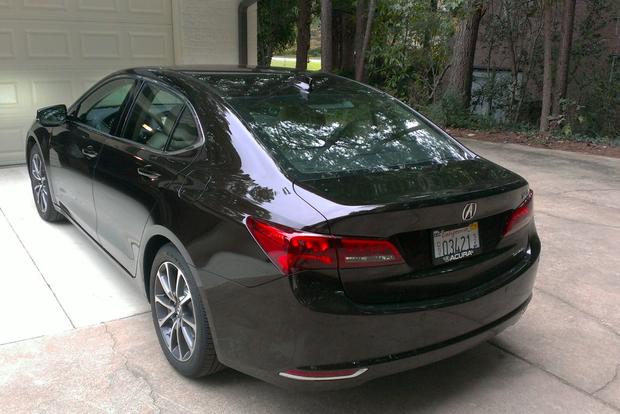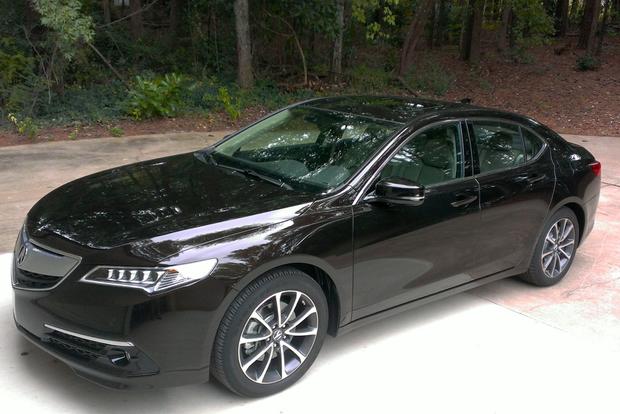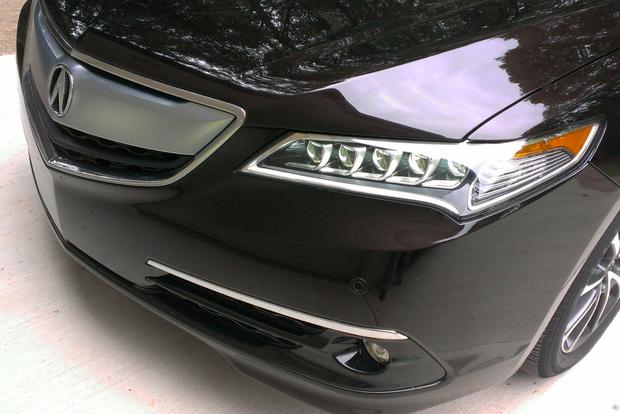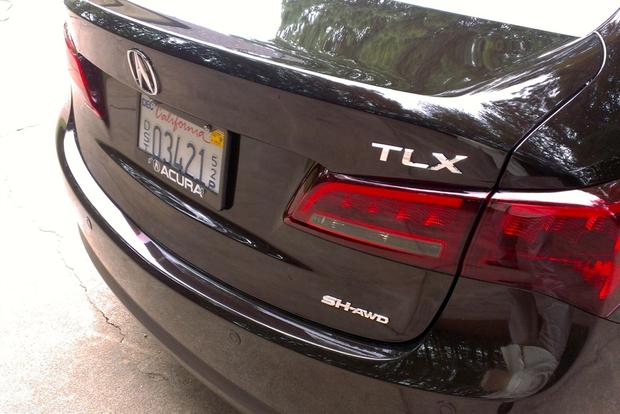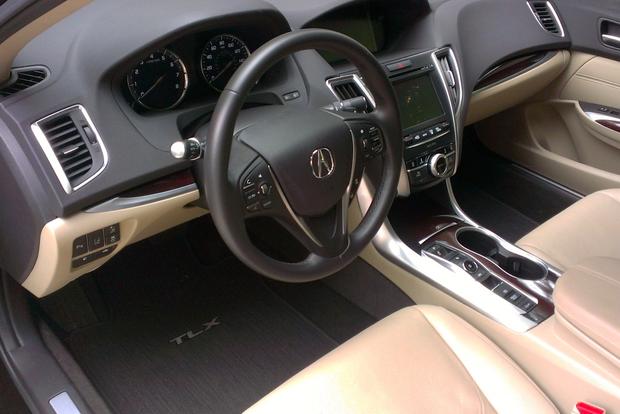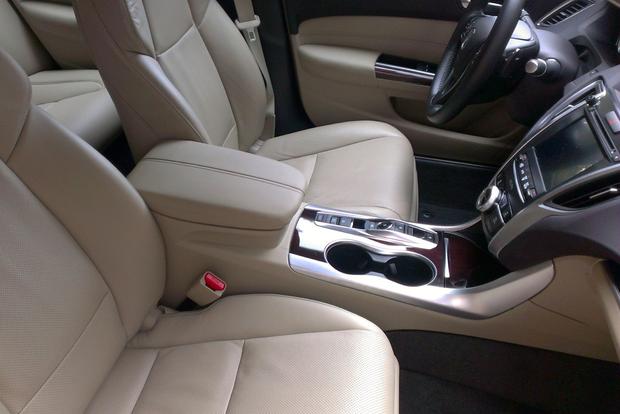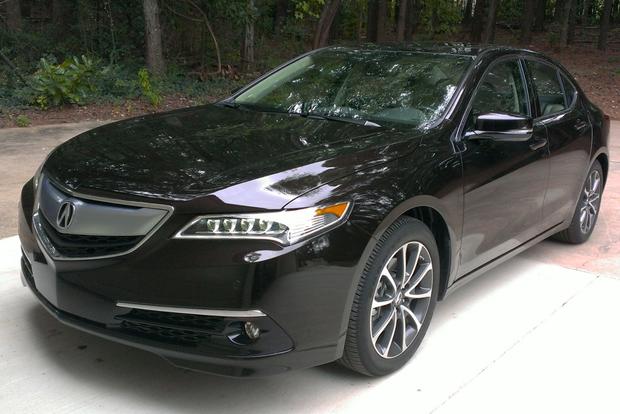 Although we already had the chance to test out the all-new 2015 Acura TLX earlier this year, we figured a longer evaluation of Acura's latest luxury sedan was in order. So we recently spent an entire week behind the wheel of the new TLX, soliciting opinions from a wide range of AutoTrader staffers and editors. We've compiled our opinions below.
Good, But Not Great
Just about everyone who drove the TLX came away with the same impression: It's a good car, but not a great car. In fact, that statement seems to apply to just about every aspect of the TLX: the styling, interior design, powertrain and equipment.
Styling was an especially sore point, as virtually every one of our editors expressed an indifferent opinion on the car's looks. One staffer, Dwight, noted that the TLX's appearance "does not create excitement," while another, Ben, called the vehicle's styling "lukewarm at best," noting in particular that the wheels on our Advance model looked "low-budget." Indeed, no one could call it ugly, but no one found it especially attractive, either.
We found the story to be largely the same on the inside. While nearly everyone described the interior as "nice," some had complaints -- "the rear seating is too small," for instance, or "I wish you could see a little more leather on the door and less plastic." Others had praise, such as "all materials are nice," and "I like the steering wheel button layout." But no one rushed to label the TLX's interior as a standout for the segment.
Unfortunately, our comments also applied to the sedan's driving experience. Once again, "nice" was the buzzword instead of "great" or "class-leading." Some praised the car for comfort, while others noted that it's "fine" for highway cruising. But no one went so far as to call the car excellent in any one measure. Acceleration, for instance, is only average, considering that the V6-powered TLX's 290 horsepower is topped by nearly every rival.
9-Speed Automatic Transmission
Interestingly, there was one glaring flaw that stood out beyond the TLX's general mediocrity: its transmission. V6 models use a 9-speed dual-clutch automatic that also employs a torque converter -- a complicated, technical setup that we hope doesn't affect the unit's longevity. But regardless of whether it ends up being reliable, the TLX's transmission drew criticism for a wide range of issues, including rough upshifts and a strange gear selector.
The "rough upshifts" crew was probably the most vocal, as several staffers noticed issues. One mentioned that "shifts from second to third are harsh no matter what drive mode you're in." Another called the transmission "a work in progress," further explaining that it suffers from rough upshifts in any gear, along with considerable hesitation when you shift into drive. Another staffer, Kris, pointed out that the 9-speed transmission simply has too many gears, resulting in a noticeable delay when you put your foot down to pass on the highway.
Our Take
If you put aside the sloppy transmission, which we think most drivers could get used to over time, the 2015 Acura TLX is a good car. It's comfortable, well-priced, offers a lot of equipment and is supported by Honda's excellent reputation for reliability. But it isn't a great car. It's not sporty enough to compete with the BMW 335i, for example, and it's not comfortable enough to beat out rivals such as the Lexus ES and Toyota Avalon. Fuel economy is good, but not stellar. The pricing is competitive, but not class-leading. In the end, we think the TLX does a lot of things well -- but we don't think it does anything perfectly.