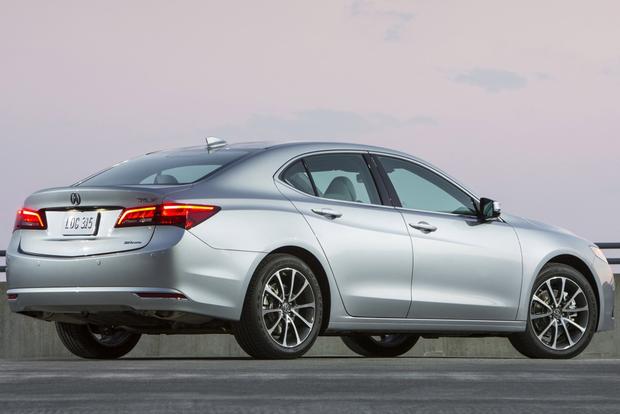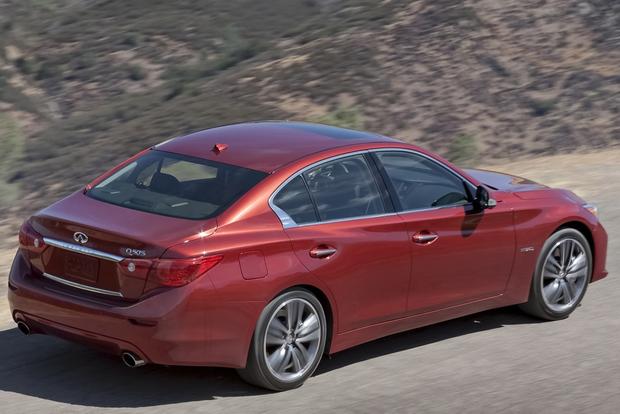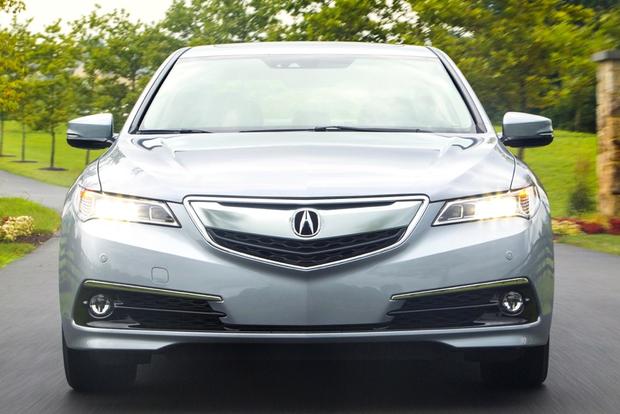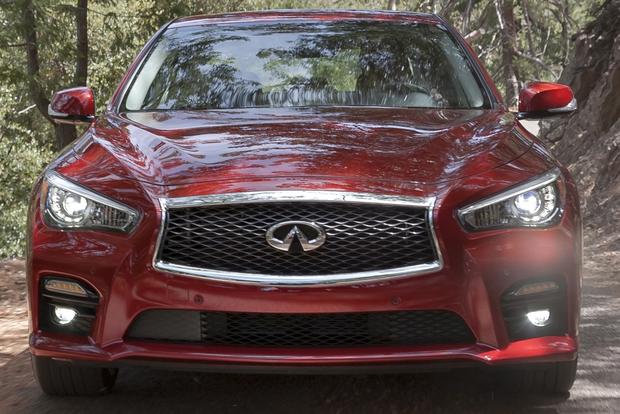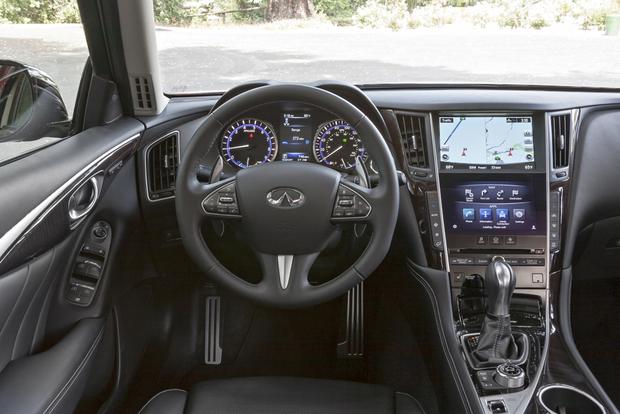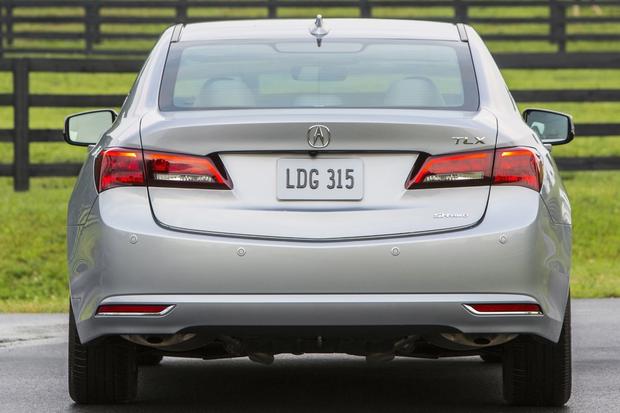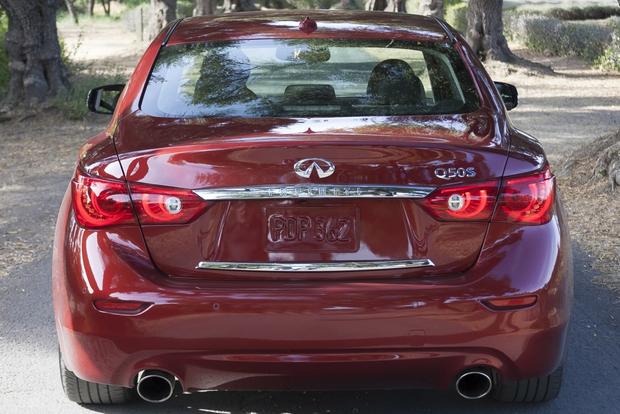 If you're searching for a new luxury sport sedan that combines modern technology with strong reliability, we hope that the Acura TLX and Infiniti Q50 are on your shopping list. Both boast excellent high-tech features along with impressive performance and a reputation for durability and dependability, but which one is better? We took an in-depth look to find out.
2015 Acura TLX
The Acura TLX is all new for the 2015 model year. Replacing both the TL and the TSX, it offers a base-level 2.4-liter 4-cylinder engine and an optional 3.5-liter V6, along with a long list of high-tech gadgets and new features. Pricing starts around $32,000 for a base model, while V6 versions are closer to $36,000 with shipping.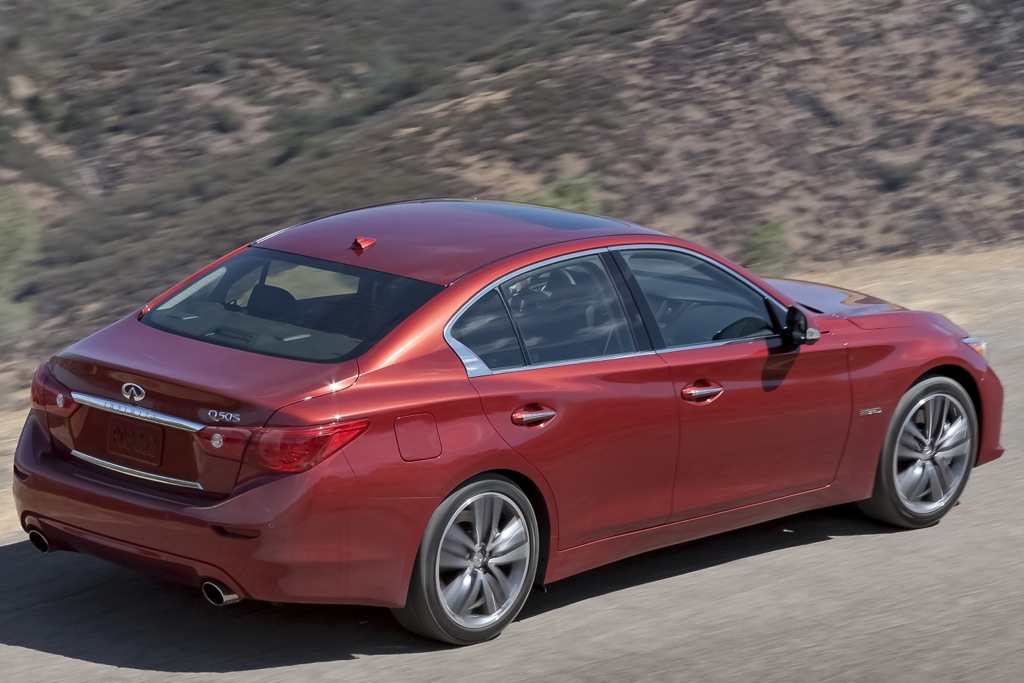 2014 Infiniti Q50
The Infiniti Q50 is also all new for 2014. Replacing the outgoing G37 sedan, the Q50 offers a powerful V6, new styling and several new high-tech features. Unlike its TLX competitor, the Q50 also offers an efficiency-focused hybrid version. The Q50 starts around $38,000 with shipping.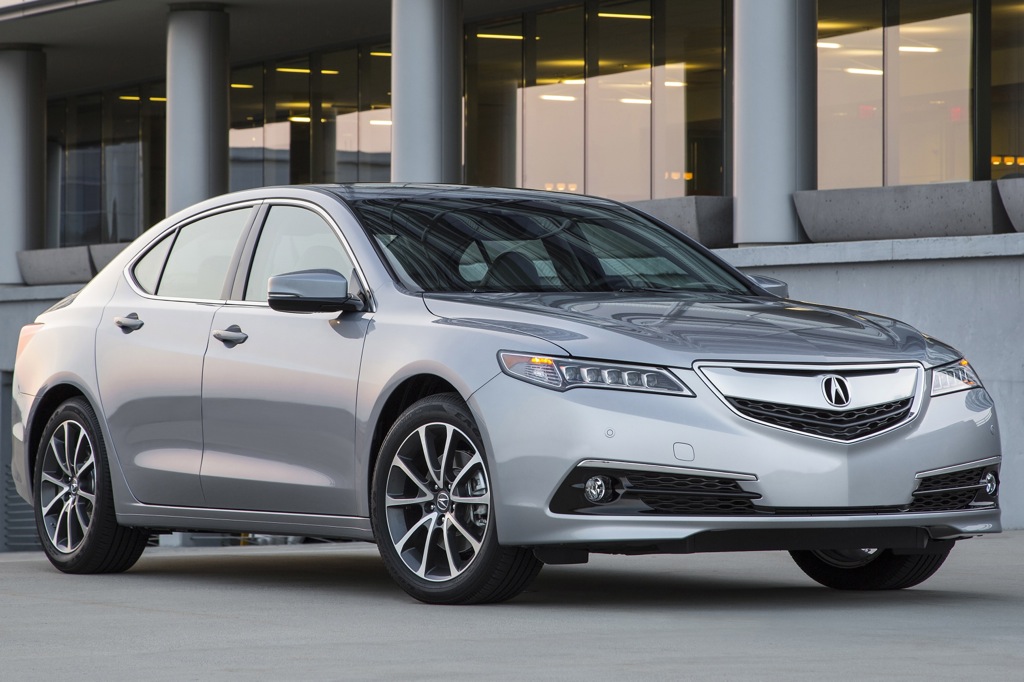 Reliability
Because they're so new, neither the TLX nor the Q50 has been rated for reliability by industry experts at J.D. Power. Both Acura and Infiniti benefit from excellent reputations for durability and dependability, however, so we'd be surprised to see these two cars perform any differently. As for warranty length, the Q50 has a slight leg up, adding an extra 10,000 miles to the TLX's bumper-to-bumper warranty. For right now, though, it's too early to decide which sedan walks away with this category.
Fuel Economy
Base-level TLX models offer a 206-horsepower 2.4-liter engine that returns 24 miles per gallon in the city and 35 mpg on the highway -- excellent ratings for a car in this segment. Drivers who place a special emphasis on efficiency might be interested in the Q50 Hybrid, which earns an impressive 29 mpg city/36 mpg hwy. Unfortunately, those extra miles come at a price, and the Q50 Hybrid is around $12,000 more expensive than an entry-level TLX.
Most shoppers, however, will opt for the Q50's gas-powered V6, which makes 328 hp and 269 lb-ft of torque, returning 20 mpg city/29 mpg hwy. Opt for the V6 in the TLX, and you'll get a little less power -- only 290 horses -- but an impressive 21 mpg city/34 mpg hwy.
Because of the TLX's better entry-level and V6 gas-mileage ratings, we think that the Acura has better fuel economy. Yes, the Q50 offers a miserly hybrid model with better numbers than any TLX, but it's so expensive that we suspect that most efficiency-minded shoppers would rather opt for the TLX's well-priced 4-cylinder engine.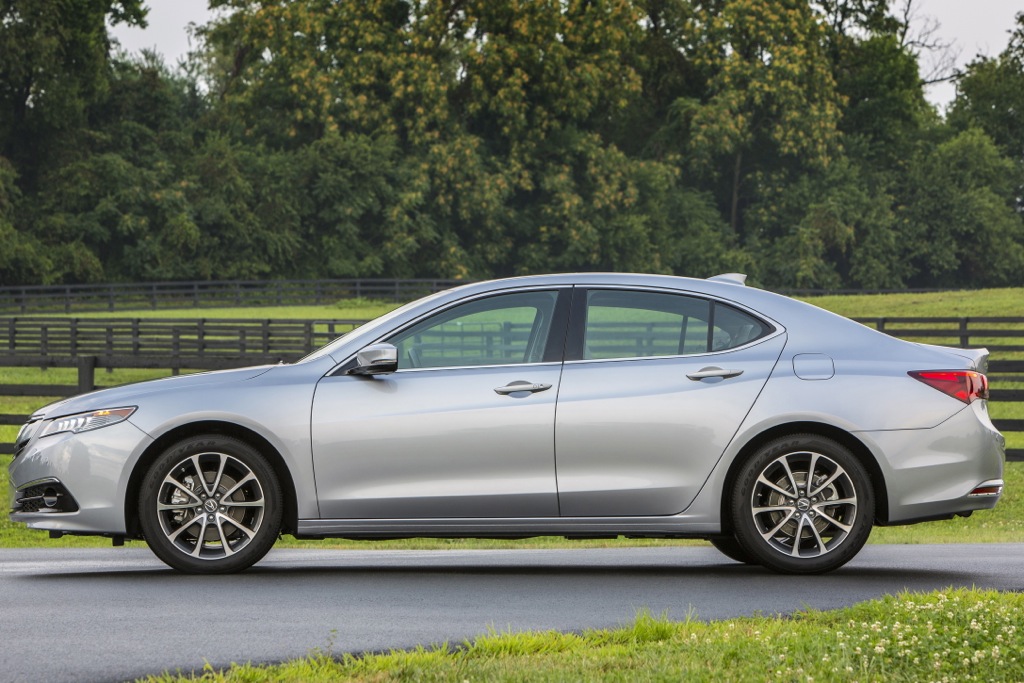 Safety
Although the TLX is so new that it hasn't yet been subjected to National Highway Traffic Safety Administration crash-testing, the slightly older Q50 has endured government crash tests, and it earned a perfect 5-star overall score. Given the long list of safety features in the TLX and the sedan's improved structural reinforcement compared to outgoing models, we think that the Acura will offer similar crash-test performance.
When it comes to safety features, the two cars are -- not surprisingly -- neck and neck. Both offer a wide range of modern safety technology, from automatic braking in the event of an impending collision to lane-keeping assist, a blind spot monitoring system and lane-departure warning. We do love the Q50's Around View top-down camera a little more than the TLX's system, but not enough to award it a victory in the otherwise contentious safety category. As a result, this one is a draw; the two cars are just a little too close to pick a winner.
Technology
Given that the Q50 and TLX went on sale within a year of one another, it's no surprise that they both share a lot of the same technology, and it's no surprise that neither one has a clear advantage.
For instance, while the Q50 was among the first new cars to offer two center-mounted screens, the TLX also includes the feature. Both cars offer an impressive list of safety features, including lane-keeping assist and automatic pre-collision braking. Both vehicles also tout advanced items such as adaptive cruise control and surprisingly accurate voice command systems. Once again, it's too hard to award a winner here, as the two sedans have all the same gadgets. We suspect that technophiles would be very happy with either one.
Value
Although the Q50 and TLX are extremely similar in terms of reliability, safety and technology, they offer vastly different price tags. While the Q50 starts at around $38,000 with shipping, the TLX is closer to $32,000, and though you may think that gives the Acura a leg up in terms of value, the reality is that both cars have a lot to offer -- depending on your perspective.
Here's what we mean: If you're interested in a luxury car with a lot of accessible technology, a wide range of equipment, excellent pricing and good fuel economy, you'll want the TLX. If you'd rather give up some of that reasonable pricing and a few mpg in return for better performance and sharper handling, the Q50 is the car you want. As a result, value might mean different things to different customers. The Q50 offers an excellent value to drivers who prioritize performance, while the Acura is a better choice for those who prefer more features per dollar and traditional luxury.
AutoTrader's Advice
Although the 2015 Acura TLX has taken significant strides in comparison to its predecessors, we'd still rather have the Infiniti Q50. Our reasoning is simple: Compared to the Acura, the Infiniti adds nearly 40 hp and offers far better handling thanks to a rear-wheel-drive chassis -- and it gives up practically nothing to the Acura. You can still get the same great technology, high-dollar finishes and modern features.
Drivers on a budget, however, will notice that the TLX has a much lower starting price, and those who don't prioritize performance may also gravitate toward the TLX's more traditional take on luxury. If that's the case, we certainly wouldn't stop you, as the Acura is also a very compelling car. We just happen to think that the Infiniti is a little better.