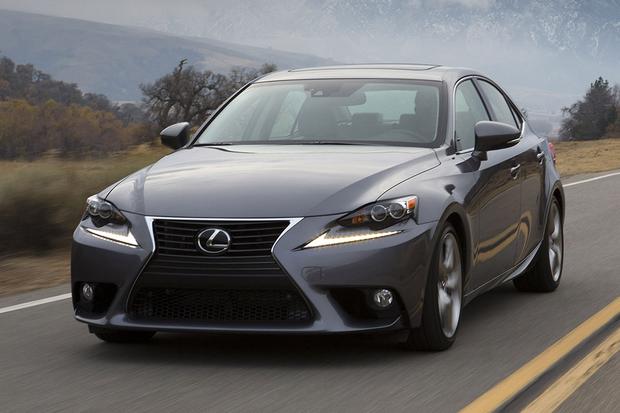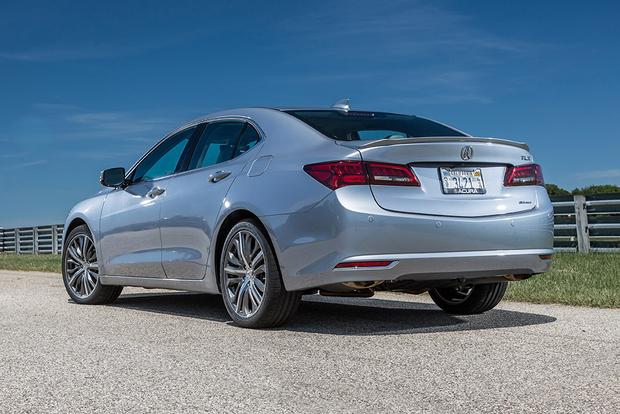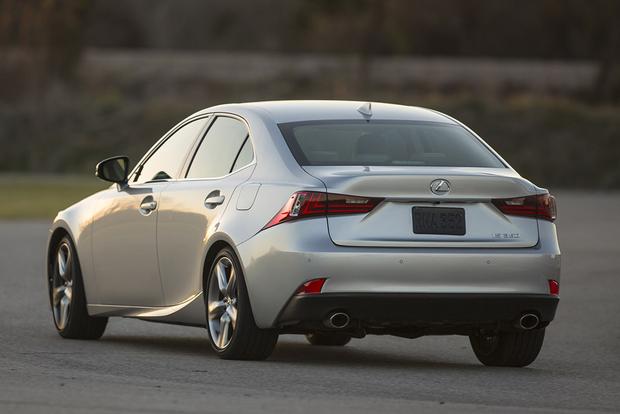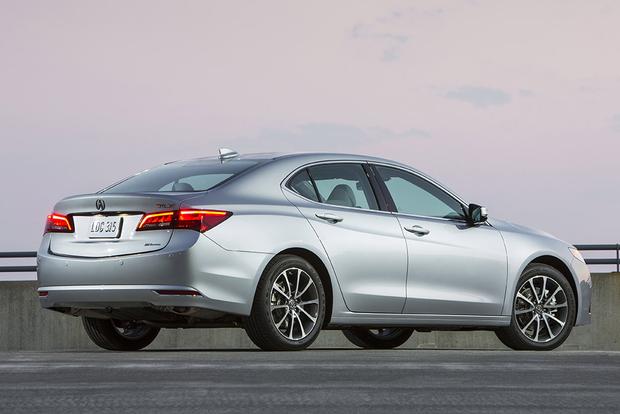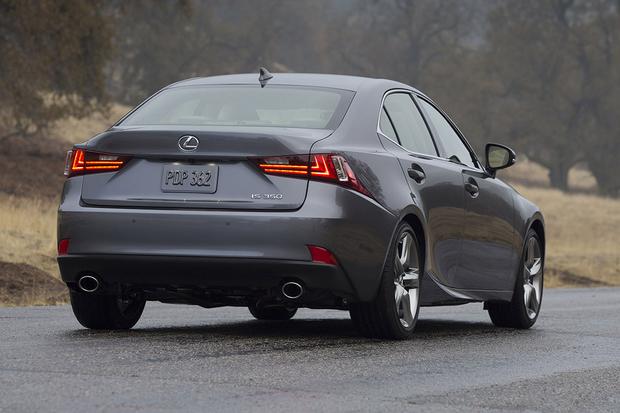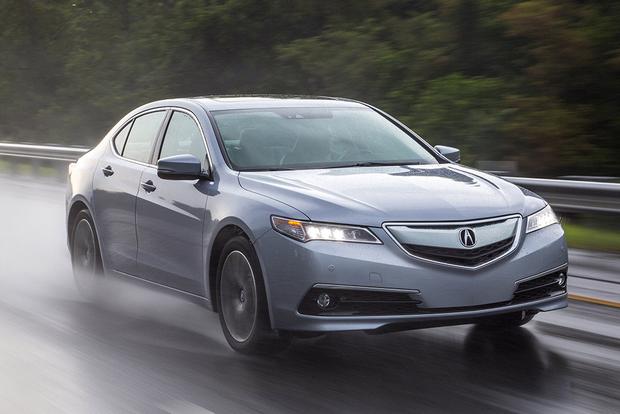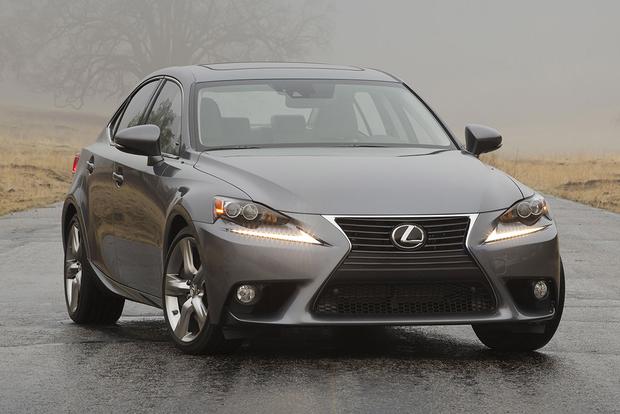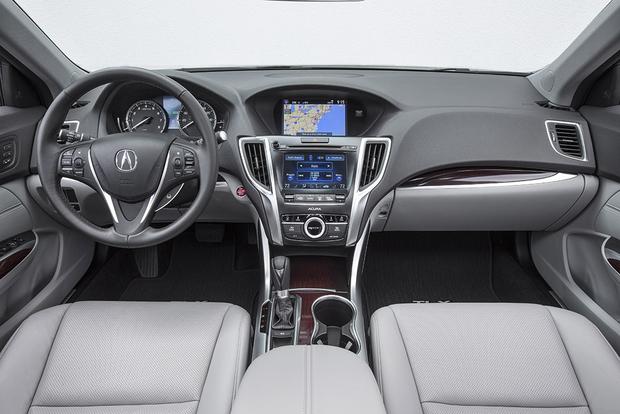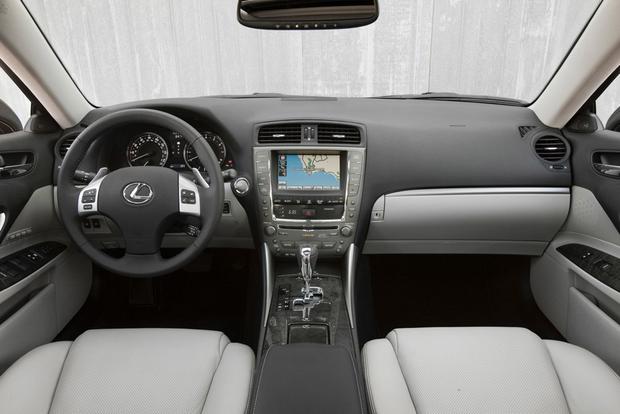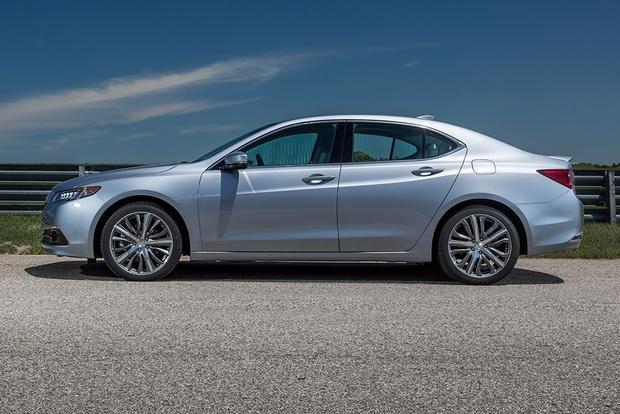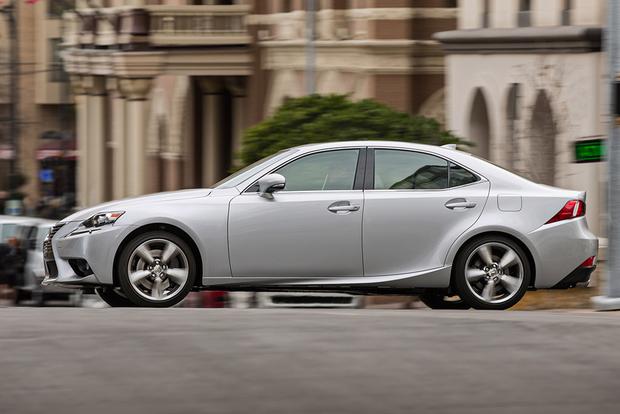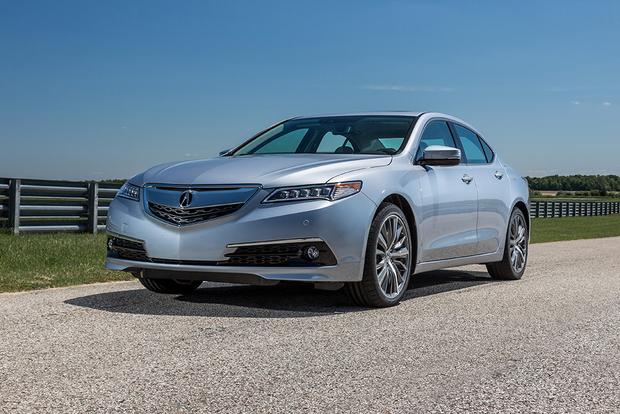 If you're looking for an upscale sport sedan, you'll probably have the 2015 Acura TLX and the 2015 Lexus IS on your shopping list. Both offer a lot of equipment, excellent engine choices, sharp handling and strong records for reliability, all for less money than their European competitors. But which one is better? Which one should you buy? We've created a close comparison to help answer both of those questions by examining the TLX and IS in several key areas. First, let's see what's new with both sedans for the 2015 model year.
2015 Acura TLX
The TLX is an all-new model for 2015, simultaneously replacing both the midsize Acura TL and the smaller Acura TSX.
2015 Lexus IS
Following a full redesign last year, the IS is mostly unchanged for 2015 except for a few small details, such as a new Enform Remote mobile app and a newly available heated steering wheel on all-wheel-drive models.
Reliability
Because it's so new, the TLX has not yet been rated for reliability by experts at J.D. Power. Last year's TL earned four circles out of five in the firm's Power Circle Ratings, indicating better-than-average dependability. By comparison, the IS earned five circles, indicating best-in-class reliability.
When it comes to warranties, both the TLX and the IS offer the same coverage: 4 years or 50,000 miles of bumper-to-bumper protection and 6 years or 70,000 miles of powertrain coverage. Although the IS's slightly higher J.D. Power score may give it a slight advantage over the Acura, we think most shoppers who prioritize reliability will find either of these two sedans to be highly satisfactory.
Fuel Economy
Both the TLX and the IS offer two engines. In the TLX, drivers can choose between a 206-horsepower 2.4-liter 4-cylinder and a 290-hp 3.5-liter V6. Shoppers who prioritize fuel economy will want the 4-cylinder, as it boasts 24 miles per gallon in the city and 35 mpg on the highway, while the V6 touts up to 21 mpg city/34 mpg hwy.
Meanwhile, the IS's engine options are both V6s. Base-level IS 250 models use a 204-hp 2.5-liter V6, which offers up to 21 mpg city/30 mpg hwy, while the more powerful IS 350 touts a 306-hp 3.5-liter V6 that offers 19 mpg city/28 mpg hwy.
If you're interested in fuel economy, then the choice is obvious. The TLX vastly outshines its Lexus rival, largely due to newer technology and, at least in the case of the base-level powerplant, a smaller engine with fewer cylinders.
It's worth noting that the 2016 IS will offer a new 200t model that will replace the IS 250 and use a 245-hp 2.0-liter turbocharged 4-cylinder instead of a V6. Unfortunately, official fuel economy ratings for that engine have not yet been released.
Safety
In crash tests carried out by the federal government's National Highway Traffic Safety Administration, both the TLX and the IS earned a perfect 5-star overall score. Unfortunately, the Lexus IS has not yet endured a full battery of tests to earn a rating from the nonprofit Insurance Institute for Highway Safety, but the TLX earned the firm's highest possible Top Safety Pick+ distinction.
When it comes to safety equipment, the TLX has a slight edge over its Lexus rival. The Acura offers a standard backup camera (it's optional in the IS) and an available forward-collision braking system, which isn't offered in the IS. Otherwise, the two sedans are roughly similar, sharing other standard features (side-curtain airbags and anti-lock brakes) and options (lane-departure warning and adaptive cruise control). Still, shoppers who prioritize safety above all else will probably prefer the TLX to the IS.
Technology
Despite slight differences in safety equipment, neither the TLX nor the IS has any serious advantages or disadvantages when it comes to technology. In fact, both cars offer advanced infotainment systems, high-quality multispeaker sound systems and a wide array of the latest high-tech features, including ventilated seats, remote starting and more. Although technophiles may find some minor differences here and there between the TLX and the IS, we think most drivers will be impressed with the level of technology available in either model.
Value
Despite sharing a lot of similarities in our previous categories, the Lexus' base price, around $38,000 with shipping, is a huge premium over the TLX's base price of around $32,500 with destination. While we like the IS, shoppers especially interested in value will find it hard to justify that price premium, especially since the base-level TLX offers better gas mileage, about the same level of standard equipment, similar reliability and identical safety scores. Lexus hopes that buyers will choose the IS for its rear-wheel-drive layout and the perceived superiority of the Lexus brand name, but we suspect shoppers who prioritize value over all else will skip the IS and go straight for the TLX.
Autotrader's Advice
Despite the major difference in pricing with seemingly little justification, this is a surprisingly difficult competition in which to pick a winner. There are some substantial differences between the TLX and IS, despite a lot of similarities on paper.
The primary difference between the two cars relates to their driving character. While the TLX drives like a smooth, staid entry-level luxury car, the rear-wheel-drive IS is more fun and enjoyable on curvy roads. If you enjoy driving, that may be enough to convince you to go with the Lexus, especially when you consider how much more it will cost to get a rival model from BMW or Mercedes.
As a result, we'll call this one a draw. Shoppers buying one of these cars for value, fuel economy, features or equipment should probably go with the Acura, while drivers more interested in performance and driving enjoyment should consider the IS. Depending on which category you fall into, both are good picks.