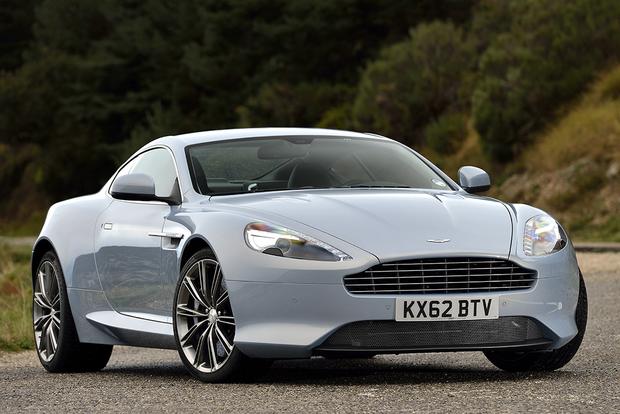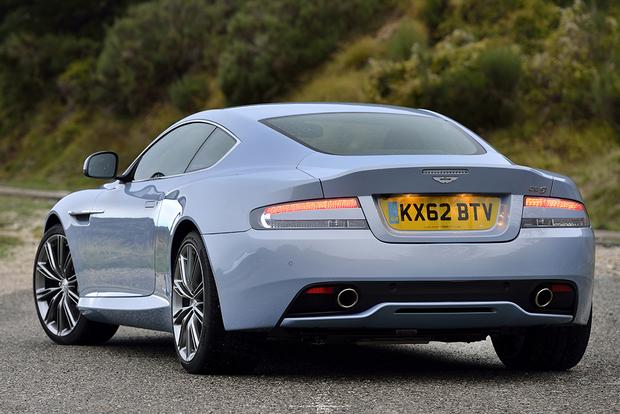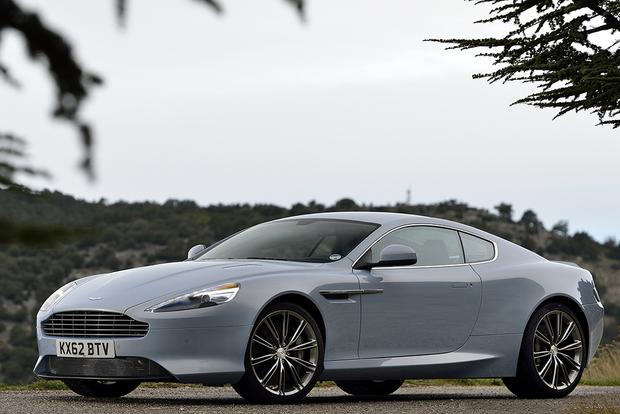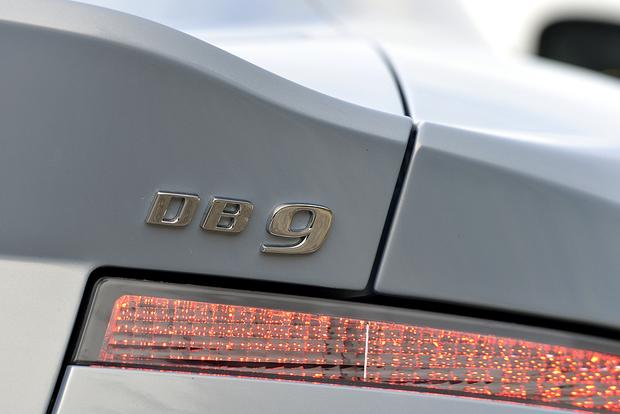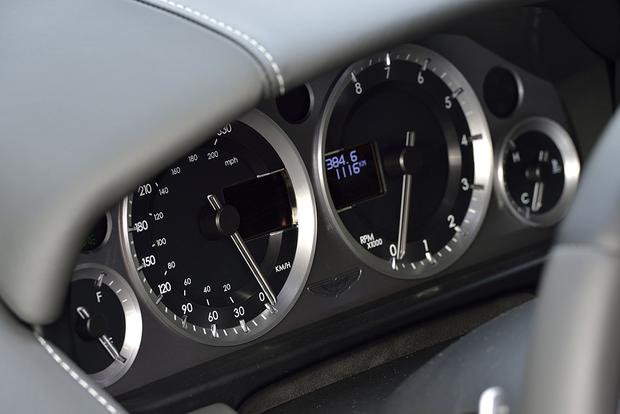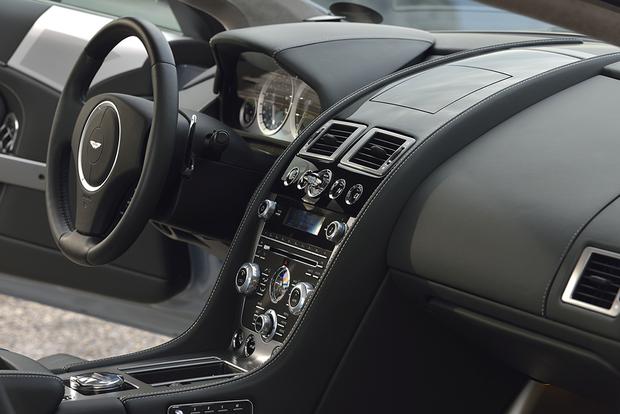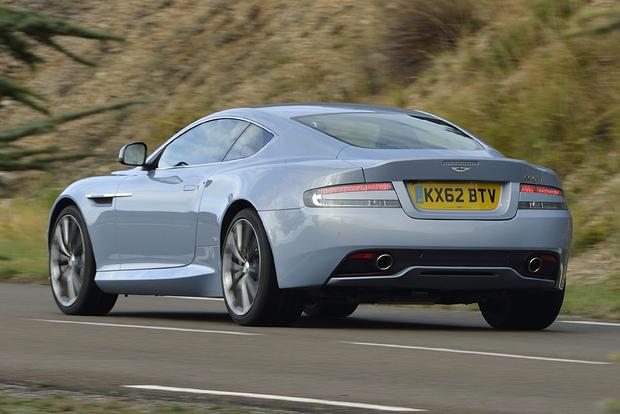 What's New for 2015?
The 2015 Aston Martin DB9 adds a new Carbon Edition package for the latest model year. Otherwise, the DB9 is completely unchanged.
What We Like
Beautiful styling; beautiful interior
What We Don't
Huge depreciation; mediocre transmission; old design; high price; outdated gadgets and features
Overview
It's been 10 years since the Aston Martin DB9 first reached dealers, and the head-turning luxury car is finally starting to show its age. Not on the outside, of course. The DB9 still looks as gorgeous as ever, combining a stunning profile with Aston's unique corporate grille and unmistakable front end.
But the DB9 is lacking in a few other ways. Take, for example, its transmission: a 6-speed automatic with a torque converter, rather than a faster, more advanced dual-clutch unit used by just about every rival. As for electronics, this high-dollar luxury car doesn't have blind spot alert, adaptive cruise control or many other modern convenience features, and it uses a Garmin navigation system. Call us crazy, but we'd be a little disappointed to see the Garmin logo every time we start up our $190,000 luxury car.
That's right, the DB9 costs $190,000, and that's just to start. Opt for a convertible, and you'll spend more than $204,000 for the privilege. Choose the new Carbon Edition, which adds a series of handsome carbon upgrades to the exterior and interior, and you're looking at an additional $10,000 premium.
While that may sound like big money for an outdated car, the 2015 Aston Martin DB9 certainly isn't all bad. On the contrary, we're impressed with its smooth 510-horsepower 5.9-liter V8, its handsome interior and its wide range of customization options. But with 10-year-old used models trading in the $60,000 to $70,000 range, we wonder how long Aston can go before giving the DB9 a much-needed redesign.