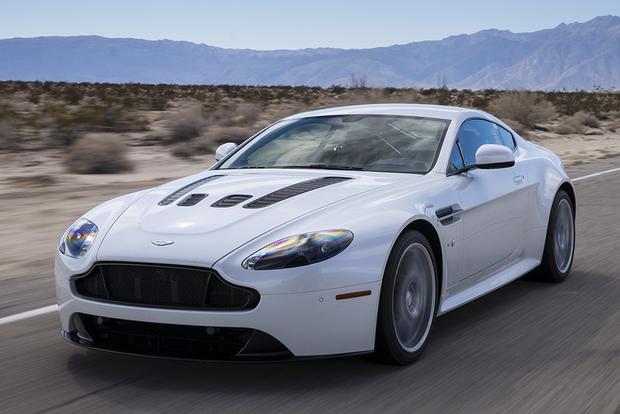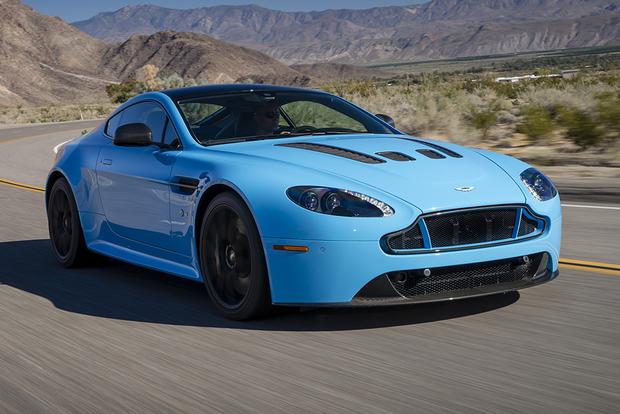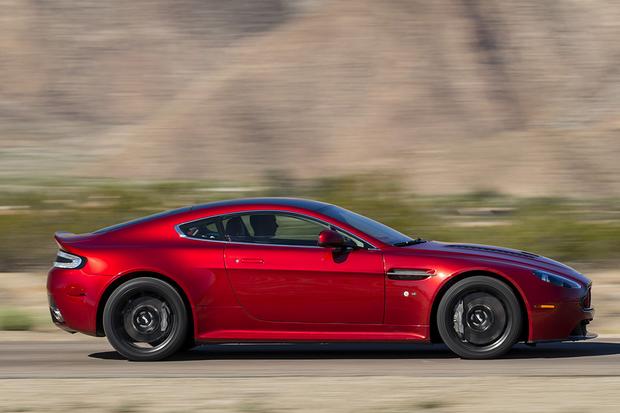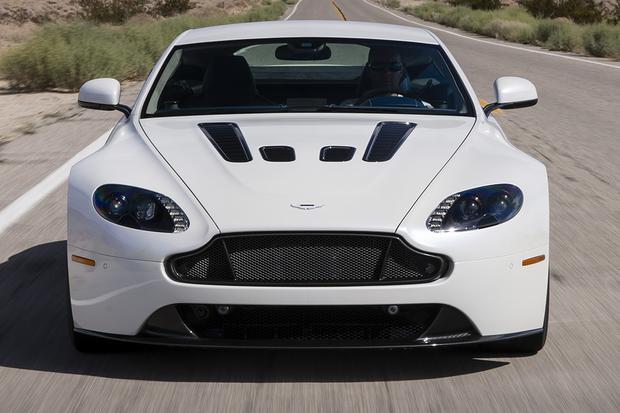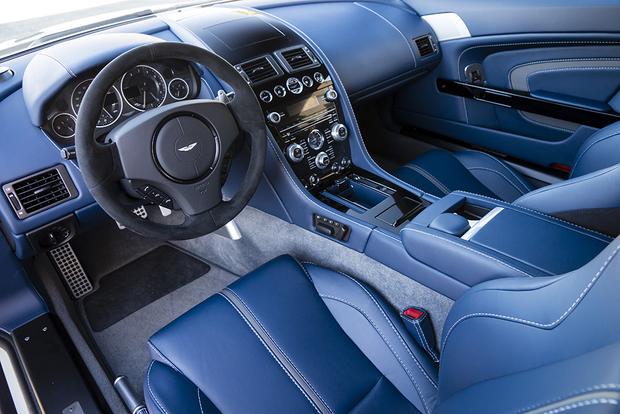 What's New for 2015?
The V12 Vantage S adds a soft-top convertible variant for the 2015 model year.
What We Like
Excellent performance; beautiful styling; well-crafted interior
What We Don't
Impractical 2-seater; highly expensive; why not get a DB9?
Overview
The 2015 Aston Martin V12 Vantage S holds a unique position in Aston's lineup. It's the flagship version of an entry-level model, or essentially the top tier in the world of the Aston Martin Vantage, which also consists of a V8-powered model unimaginatively dubbed the V8 Vantage.
But while the V8 Vantage offers a mere 420 horsepower from its 4.7-liter V8, the V12 Vantage takes things to an entirely different level. Under the hood, an amazing 5.9-liter V12 makes a muscular 565 hp and 457 lb-ft of torque, resulting in 0-to-60 times of around 3.7 seconds and a top speed of more than 200 miles per hour.
Unfortunately, that power also means high pricing. The 2015 Aston Martin V12 Vantage S coupe starts around $183,000 with shipping, while the new-for-2015 V12 Vantage S Roadster is closer to $200,000 after destination. That's around $60,000 more than equivalent V8-powered Vantage models.
It's also deep into DB9 territory. The V12 Vantage encroaches on the pricing of Aston's larger DB9, which uses the same 5.9-liter V12 to make 510 hp. The DB9 starts around $190,000 for a coupe or $205,000 for a convertible. Drivers will have to decide whether they want the V12 Vantage's stronger performance or the DB9's improved practicality.
No matter which Aston you choose, however, you'll get a beautiful vehicle with an impressive exhaust note, a gorgeous interior and one of the best-known brand names of any car on the market.