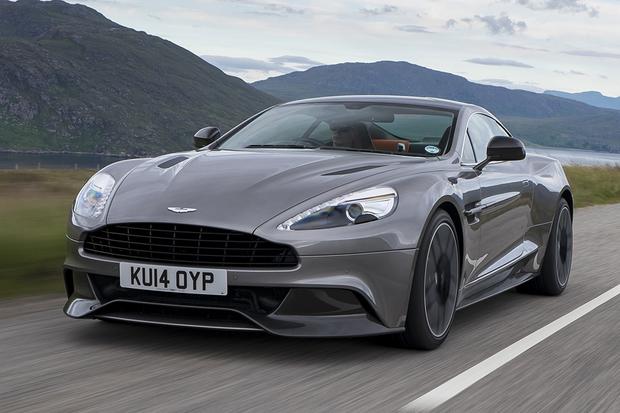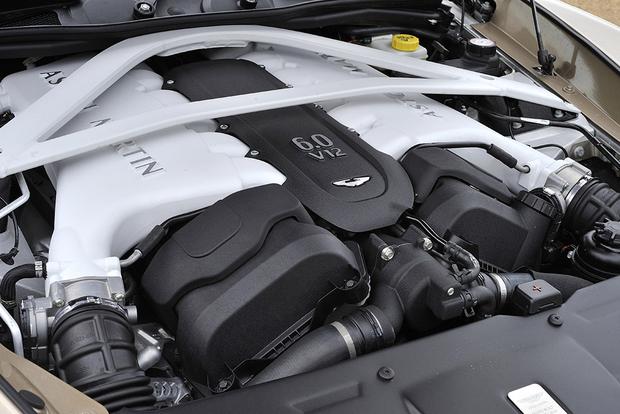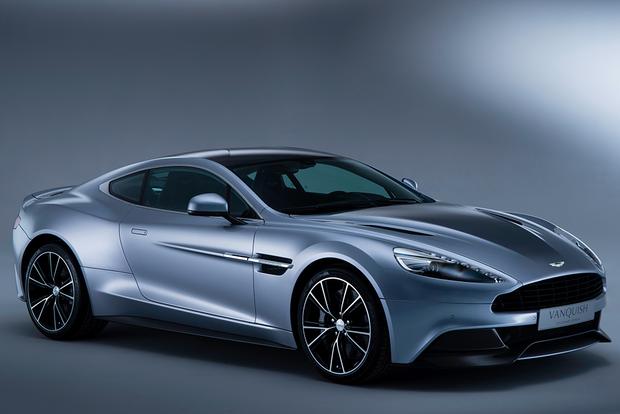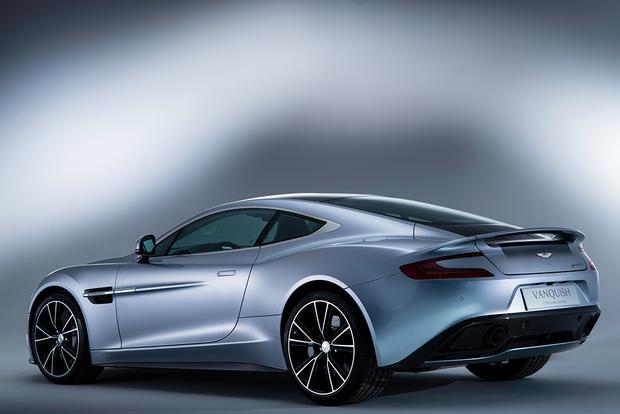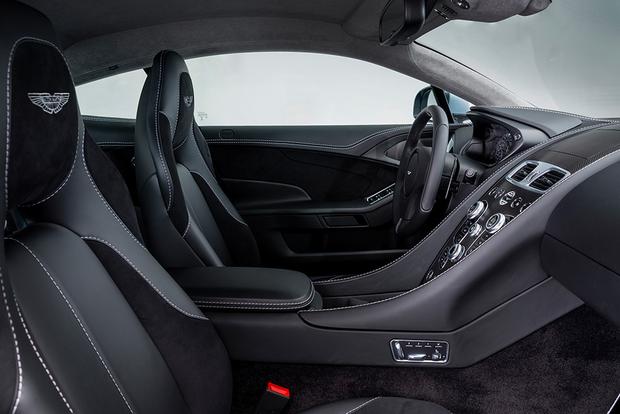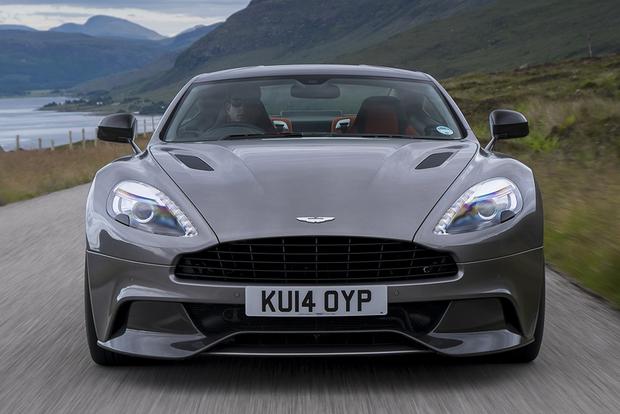 What's New for 2015?
The most important change is a new transmission, which improves both performance and fuel economy. Other revisions include some interior updates and a slightly firmer suspension.
What We Like
One of the most beautiful cars on the market; impressive performance; beautiful interior
What We Don't
Rapid depreciation; incredibly expensive; highly impractical
Overview
The 2015 Aston Martin Vanquish stands at the top of the famous luxury brand's range, and that's a pretty good place to be. After all, Aston is known for its beautiful cars, impressive performance and unequaled desirability. That makes the Vanquish the king of the hill, right?
Yes and no. To start, we have a lot of good things to say about the Vanquish. We love its amazing 5.9-liter V-12 engine, for example, which produces an exceptional 570 horsepower and 465 lb-ft of torque. We also love the new-for-2015 8-speed automatic transmission. It boosts the car's performance, bringing top speeds from 183 miles per hour to more than 200, and brings its fuel economy up a couple of miles per gallon from last year.
We also love the Vanquish's styling; it's absolutely breathtaking from virtually any angle. Though we're among the many who consider Aston's designs to be far too similar, the Vanquish seems to take the brand's impressive design language to a whole new level. The same goes for the coupe's interior, which offers high-quality controls and materials everywhere you touch.
What's not to like about the Vanquish? For one thing, its price. The exotic car starts at around $289,000, or around $12,000 more if you plan to get the soft-top Vanquish Volante convertible. And that's before Aston's plentiful, but expensive, options. We're also a little leery of Aston depreciation, which can usually be pretty substantial. And then there's the practicality concern. The back seats are small, and fuel economy is mediocre, so you'd better not expect to drive it very often.
Still, the 2015 Aston Martin Vanquish is one of the most beautiful cars around. For many drivers, that alone justifies its enormous price tag.