Car Comparison
2015 Audi A3 vs. 2014 Mercedes-Benz CLA250: Which Is Better?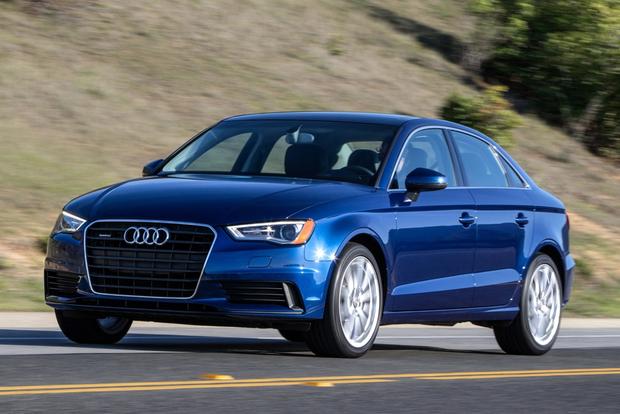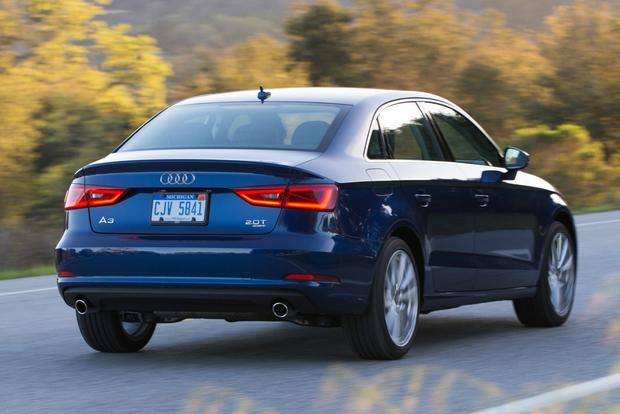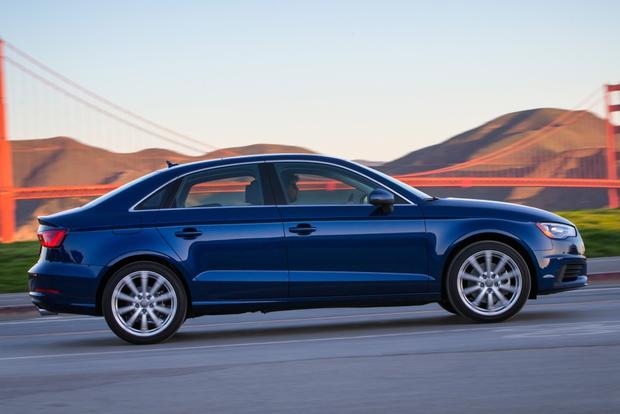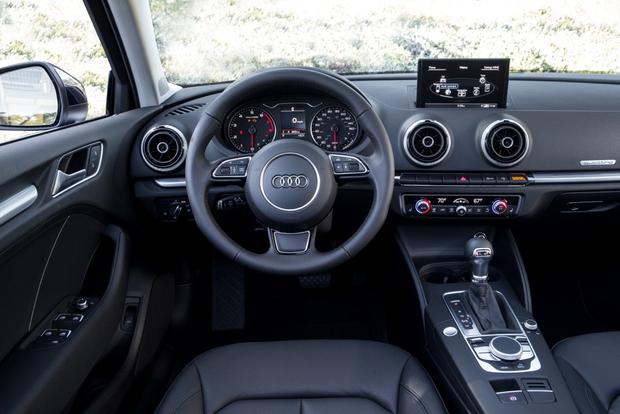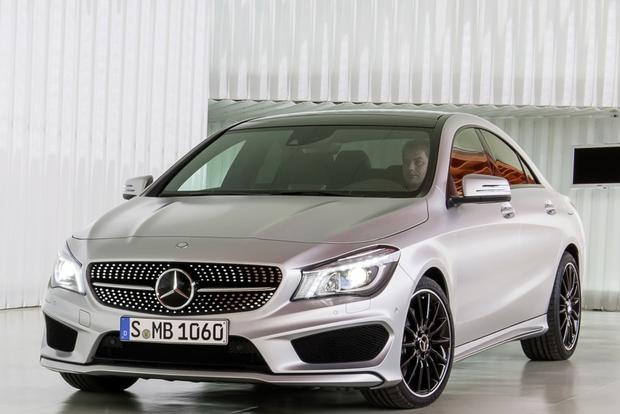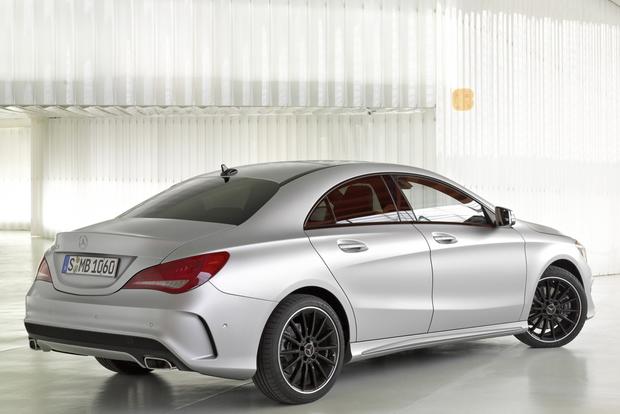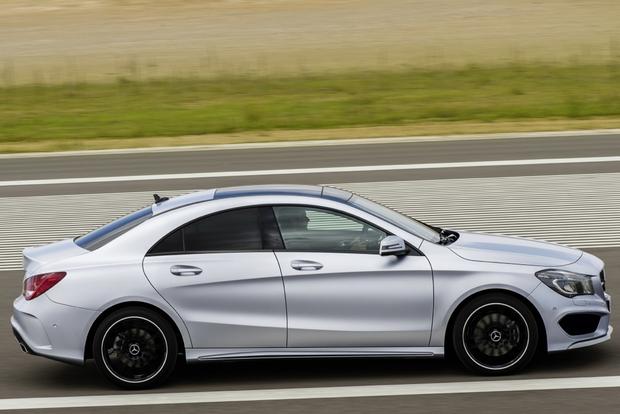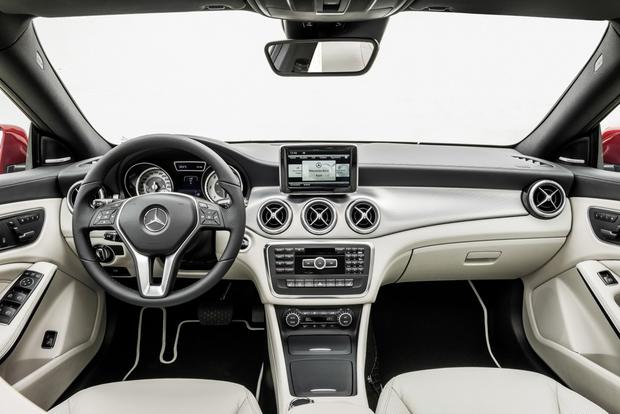 As mainstream cars get more expensive, luxury brands are starting to reach further down-market in the hope of turning younger, aspirational buyers into loyal owners. The 2015 Audi A3 and 2014 Mercedes-Benz CLA-Class each provide a good example of this trend: They're both new, small cars that provide an upscale emblem on the grille and a premium owner experience at the dealership while wearing comparatively affordable price tags of about $30,000.
That's just the starting price, of course. If you're inclined to believe that these cars are well equipped in base form, prepare for disappointment. You'll want options, and if you're not careful with the menus of extras, an A3 or CLA250 easily surpasses $35,000. If you upgrade to one of the performance-oriented versions, then you can plan on spending another ten grand.
If you're cool with that, we'll try to help you decide which of the two models is better. Let's go over a few details first.
2015 Audi A3
Redesigned for 2015, the Audi A3 first went on sale as a sedan with a choice between two turbocharged 4-cylinder engines and available quattro all-wheel drive, but the lineup is rapidly expanding. During the summer of 2014, Audi plans to add a fuel-efficient turbodiesel option for sedans, a new A3 Sportback 5-door model with a turbodiesel engine, a new A3 Cabriolet model and a performance-oriented S3 variant. A plug-in hybrid model called the A3 Sportback e-tron will arrive in early 2015.

2014 Mercedes-Benz CLA-Class
Comparatively speaking, the Mercedes-Benz CLA-Class lineup is relatively simple. The CLA250 is offered with optional 4MATIC all-wheel drive, and a CLA45 AMG performance model is equipped with what Mercedes calls "the most powerful 4-cylinder engine in production." All CLA-Class models are 4-door sedans with rakish rooflines that encourage marketing types to call them coupes.
Reliability
Because each of these cars is new, reliability data for either model is limited. That's why we can't make a definitive call when it comes to reliability. We can, however, infer potential performance in terms of dependability by looking at how Audi models and Mercedes-Benz models have historically trended.
Volume-selling Audi models such as the A4 and Q5 have performed at average levels in surveys of reliability and dependability. The 2015 Audi A3 includes a 4-year/50,000-mile warranty, and Audi pays for the first scheduled maintenance stop.
Mercedes doesn't offer free maintenance visits to CLA-Class buyers, but this model's warranty matches the Audi A3. Additionally, high-volume Mercedes models such as the C-Class, E-Class and M-Class have historically trended average or better in terms of reliability and dependability.
While we can't make a call specific to the A3 and CLA-Class, Mercedes-Benz demonstrates the more favorable history in terms of overall reliability.
Fuel Economy
Because Audi offers a wide range of powertrains for the A3 lineup, we'll focus on the best-selling versions of each car. Representing Audi, the A3 1.8T and 2.0T are the models discussed below. For Mercedes-Benz, we'll examine the CLA250.
Even after Audi rolls out its remaining A3 variants, the 1.8T and 2.0T models ought to remain the lineup's high-volume variants. The former features a turbocharged 1.8-liter 4-cylinder engine making 170 horsepower and 200 lb-ft of torque, while the latter is equipped with a turbocharged 2.0-liter 4-cylinder engine good for 220 hp and 258 lb-ft of torque. A 6-speed automated manual transmission is standard, delivering power to the front wheels, and all-wheel drive is optional on the 1.8T.
Every Mercedes-Benz CLA250 is equipped with a turbocharged 2.0-liter 4-cylinder engine rated to make 208 hp and 258 lb-ft of torque. A 7-speed automated manual transmission powers the CLA250's front wheels, making the CLA-Class the first front-wheel-drive Mercedes sold in America. The company's 4MATIC all-wheel-drive system is optional.
The Environmental Protection Agency says that the Mercedes will get 30 miles per gallon in combined driving with front-wheel drive and 27 mpg with 4MATIC. All versions of the Audi A3 are expected to return 27 mpg regardless of engine choice or whether the company's quattro all-wheel-drive system is installed.
Because the CLA250 gets 30 mpg, it is the victor in this contest.
Safety
The 2015 Audi A3 and 2014 Mercedes-Benz CLA-Class are well matched when it comes to standard and optional safety equipment.
The Mercedes does include more standard features in the form of two extra airbags, an Attention Assist system, and telematics technology including automatic collision-notification service and other features that are particularly useful to parents of teen drivers. Audi's A3, however, is available with lane-departure prevention technology in addition to a lane-departure warning system. Both cars can be equipped with reversing cameras, blind spot monitoring systems, and collision warning and prevention systems.
Neither the National Highway Traffic Safety Administration nor the Insurance Institute for Highway Safety (IIHS) has performed crash tests on the Mercedes CLA-Class, so we can't make a definitive call on which is the safer vehicle. The 2015 Audi A3 sets a high bar, though, achieving a Top Safety Pick+ rating from IIHS when equipped with its optional pre sense front system.
Technology
Because the Audi A3 and Mercedes-Benz CLA-Class are aimed at younger, relatively affluent buyers, they can be upgraded with numerous infotainment and convenience technologies. Both include standard Bluetooth connectivity with music-streaming capability. Both can be equipped with navigation and premium audio systems, as well as adaptive cruise control with full-stop capability. Additionally, the Audi offers handwriting-recognition input for its Multi Media Interface system, while the Mercedes is available with an active parking-assist system.
While the A3 lacks a standard USB port, which is standard for the CLA-Class, it can be upgraded with Audi connect services, including a 4G LTE mobile Wi-Fi hot spot. While this type of technology is increasingly common -- General Motors is offering it on many of its 2015 models -- 2014 Mercedes CLA-Class vehicles don't offer it.
That's the main reason why we're deeming the A3 as the more technologically appealing vehicle. Plus, we prefer Audi's excellent Bang & Olufsen premium audio systems.
Value
Because the A3 and CLA-Class are new models, Kelley Blue Book hasn't established cost-of-ownership values for them, and ALG offers a residual-value rating only for the CLA-Class (four out of five stars). Consumer Reports says that it expects the Audi to prove better than average in terms of expected costs of ownership, with the Mercedes rated as average.
In checking out the deals that Audi and Mercedes are offering for the A3 and CLA250, it's clear that Audi offers leases at a more appealing rate than Mercedes does. The down payment is lower, the monthly payment is lower, and in addition to paying for the first maintenance visit, Audi might even pick up the first monthly payment for you. Plus, if you're already an Audi owner or lessee, you can get additional discounts on the A3.
Not only is the Audi less expensive to lease, it also comes standard with leather seats, dual-zone automatic climate control, a panoramic sunroof, xenon headlights, LED running lights and other stuff that's optional on the Benz.
Based on available data, the Audi A3 represents the better value.
AutoTrader's Advice
When comparing the A3 to the CLA250, we prefer the Audi. Despite its less prestigious quad-ringed badge and more conservative design, the A3 is the better deal, offering more of what people really want either as standard or optional equipment. Plus, the A3 is safe, and when equipped with quattro all-wheel drive, is just as fuel efficient as the CLA250 4MATIC.