Editor's note: You may want to read more of Autotrader's model vs. model comparison car reviews as well as the 2015 Audi Q7 review and the 2017 Audi Q7 review.
The popular Audi Q7 luxury SUV has been fully redesigned for the 2017 model year. Although the SUV's styling hasn't changed drastically, there are a lot of revisions, both inside and out. So what exactly is new? And is it worth paying a premium for the latest Q7 over last year's model? We've created a comparison between the 2017 Audi Q7 and the 2015 Audi Q7 (as Audi skipped the 2016 model year) to find out exactly what separates the two — and help you determine which one you should buy. See the 2015 Audi Q7 models for sale near you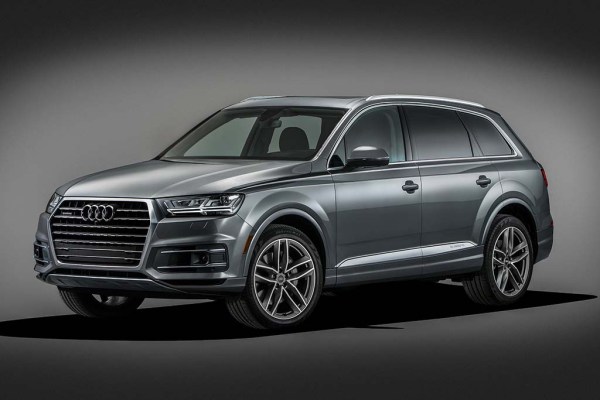 Exterior
On the outside, the latest Q7 looks like an evolution of its predecessor. That means you shouldn't expect a radical redesign, but rather a few new lines and a more modern overall shape — though the SUVs' profiles are relatively similar. Big differences include a larger grille in front, more pronounced fender flares and a revised rear end with new lights. While some shoppers will be able to instantly tell the new Q7 apart from the outgoing model, others will need to see the two SUVs parked next to each other in order to notice their differences.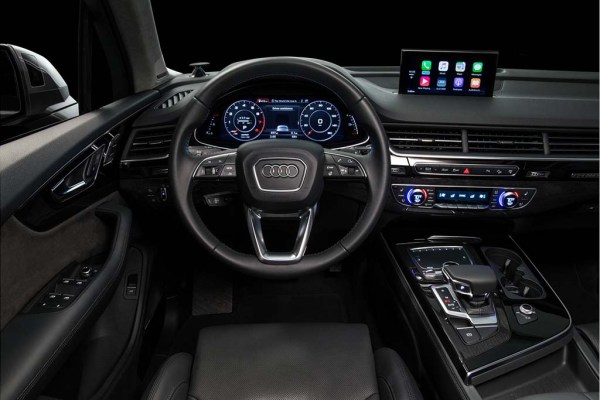 Interior
Inside, however, there's no mistaking the 2017 Q7 for the outgoing model. One big reason is that the new model has a pop-up infotainment screen in the center of the dashboard, which is now larger (and higher up) than ever before. But that isn't the only change: The Q7's entire center control stack was redesigned, as were its center console, gear lever, gauge cluster and door panels. The amount of interior room in the 2017 Q7 is about the same as the outgoing model, owing to roughly similar dimensions. But it's worth noting that the third row is more easily accessible than before, thanks to a new tumble-and-fold feature in the second row. See the 2017 Audi Q7 models for sale near you
Mechanicals
For 2015, the Q7 offered three engines. Base models used a 3.0-liter supercharged V6, which made 280 horsepower and 295 lb-ft of torque. If you upgraded to a sporty S-Line model, you got an upgraded version of the engine, which made 333 hp and 325 lb-ft of torque. Meanwhile, shoppers interested in better gas mileage could go for the Q7 TDI, which boasted a 3.0-liter turbodiesel V6 that touted 240 hp and 406 lb-ft of torque. All three powertrains included an 8-speed automatic transmission and standard all-wheel drive.
This year, the Q7 offers only one powertrain: the 333-hp 3.0-liter supercharged V6 from last year's S-Line model. While we suspect a diesel will soon be on the way, Audi has not yet revealed it, perhaps owing to the recent diesel emissions scandal facing its parent brand, Volkswagen.
Features & Technology
The latest Audi Q7 offers some substantial equipment improvements over its predecessor. One of these improvements is obvious from the moment you step inside: There's now an LCD gauge cluster, which replaces last year's traditional gauge cluster. Other newly available features include a 19-speaker Bose or 23-speaker Bang & Olufsen sound system (the old model maxed out at 14 speakers), a heads-up display, a hands-free tailgate, a night vision camera system, LED headlights and a slew of safety features, such as lane-departure warning, lane-keep assist and a forward-collision system with automatic braking. To us, with its latest redesign, the Q7 rockets from one of the least advanced models in the segment to one of the most advanced.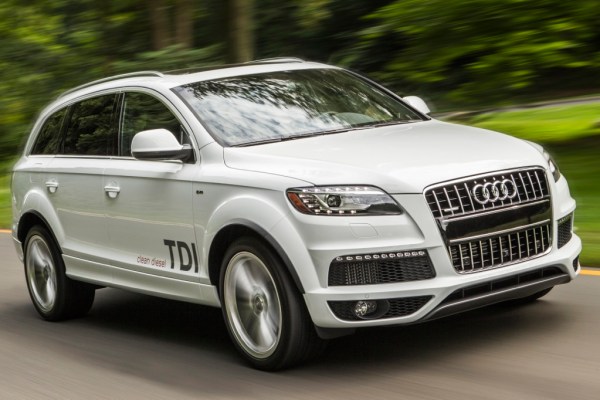 Driving Experience
Although we already liked the outgoing Q7, the new one is clearly better. It improves on last year's smooth ride with an even smoother one and it offers even more poise around corners, especially with an available adaptive chassis feature. The latest Q7 also offers something significant that last year's version can't touch: a veritable autonomous mode, through which the Q7 uses sensors, cameras and systems to essentially drive on its own.
In other words, not only does the latest Q7 feel smoother and sportier than the outgoing model, but it also offers significant technological improvements that make driving safer and easier — especially in heavy traffic.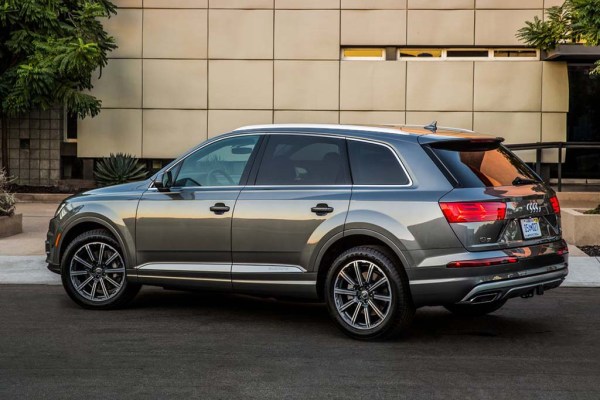 Safety
Although the outgoing Q7 offered all of the basics — such as side-curtain airbags, standard all-wheel drive, parking sensors, a backup camera and a blind spot monitor — the new one takes things to an entirely different level in all areas. The backup camera is now offered with an optional 360-degree surround view system. The blind spot monitor now includes lane-departure warning and lane-keep assist. And various other technologies — such as LED headlights, a night vision system and forward-collision warning with automatic braking — dramatically benefit shoppers who prioritize safety. As in the technology section, we think the Q7 has become one of the leading models in its class in terms of safety.
Unfortunately, the latest Q7 has not yet been crash-tested by the federal government's National Highway Traffic Safety Administration. It did, however, earn a coveted Top Safety Pick+ rating (the highest possible rating) from the non-profit Insurance Institute for Highway Safety.
Conclusions
Despite a relatively similar appearance to the outgoing model — and no major powertrain changes — the latest Q7 offers some substantial upgrades over the 2015 Audi Q7. These upgrades are primarily confined to technology and equipment, where the latest Q7 easily trumps the outgoing model and now stands as one of the most advanced vehicles in its segment. For technophiles and drivers interested in safety, the latest Q7 is now one of the top models in the luxury SUV world. It certainly deserves a spot on your shopping list, even if you hadn't considered the previous version. Find a Used Audi Q7 for sale