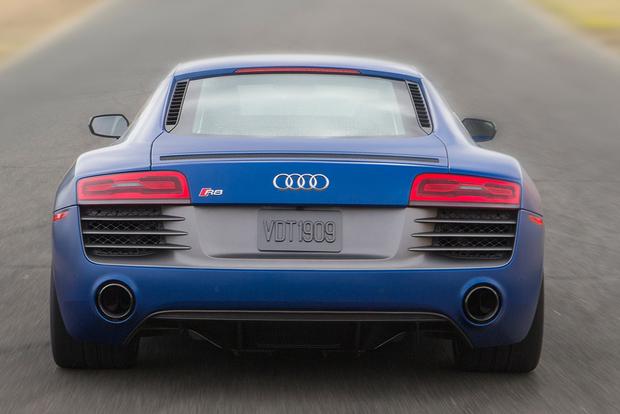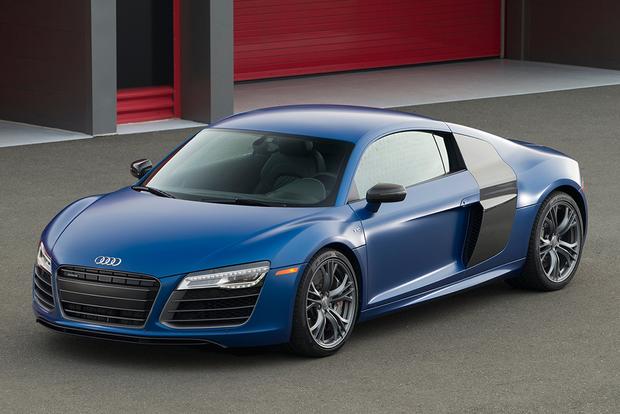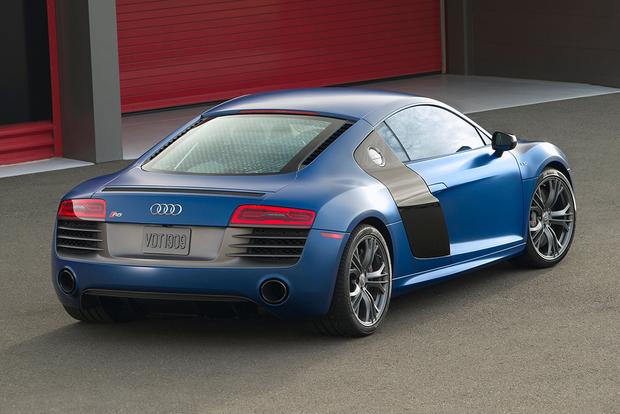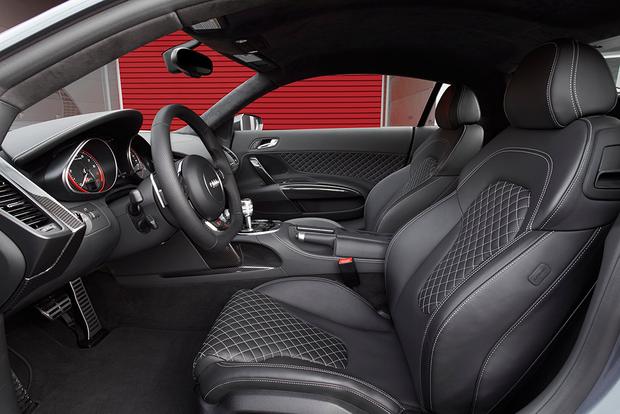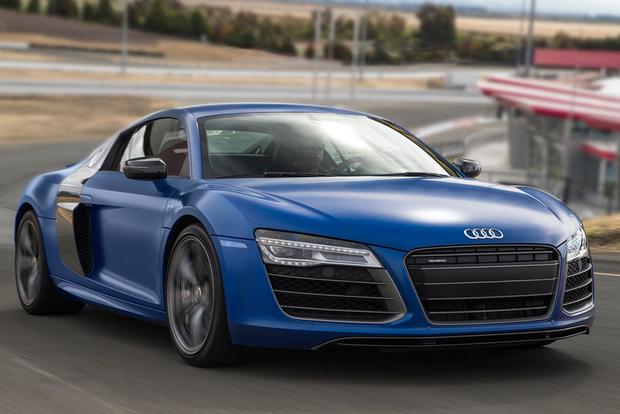 What's New for 2015?
After years on the market, the R8 is almost completely unchanged for 2015, except for power-folding mirrors added as standard equipment and a newly available sport exhaust.
What We Like
Impressive styling; excellent performance; everyday supercar drivability; dual-clutch transmission
What We Don't
Getting very old; not as fast as most rivals; V10 model pricing is huge for an Audi
Overview
If you're looking for a high-performance sports car without the badge of a Ferrari or a Lamborghini, you'll find that few cars will fit your needs like the 2015 Audi R8. It offers exotic styling, impressive performance and a low-slung driving position, and there's an Audi badge in front that adds a bit of everyday drivability to the whole package.
Don't assume that the R8 can't rival the best of the best, however. On the contrary, it offers excellent performance thanks to two available engines: an enjoyable 430-horsepower 4.2-liter V8 and a raucous 525-hp 5.2-liter V8 borrowed from the Lamborghini Gallardo. All-wheel drive is standard, while transmission options are a standard 6-speed manual with an old-school shift gate or a dual-clutch S tronic automatic that boasts lightning-quick gear changes.
Beyond the engine choices, the R8 also offers two different, highly appealing body styles: a coupe and a soft-top convertible that's dubbed the R8 Spyder. While we love the R8 Spyder, the addition of its convertible top means that you'll have to do without the coupe's see-through hood, which provides a look at the car's engine compartment. For exotic-car owners, that's a tough choice to make.
Another tough decision is exactly how you'll order your 2015 Audi R8, because prices are steep. The base-level V8 model starts at $117,000 with shipping, while a V10-powered R8 coupe is $155,000 after destination. Meanwhile, a V8 R8 Spyder starts at $131,000, while upgrading to a V10-powered drop-top will set you back $167,000 with shipping.