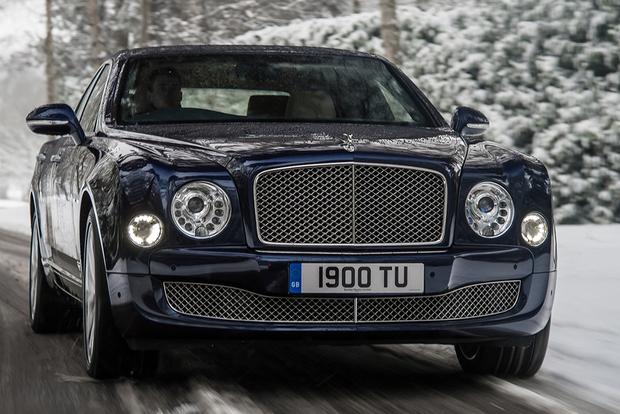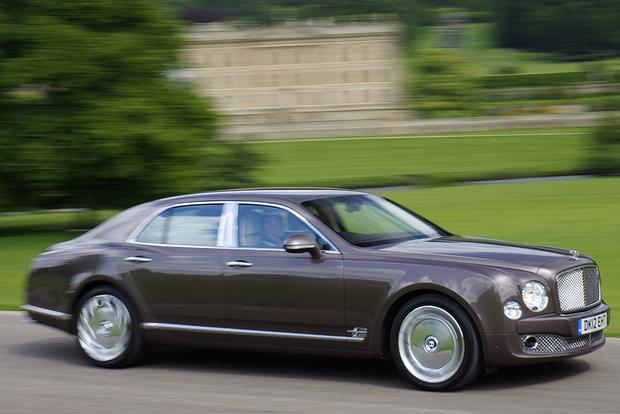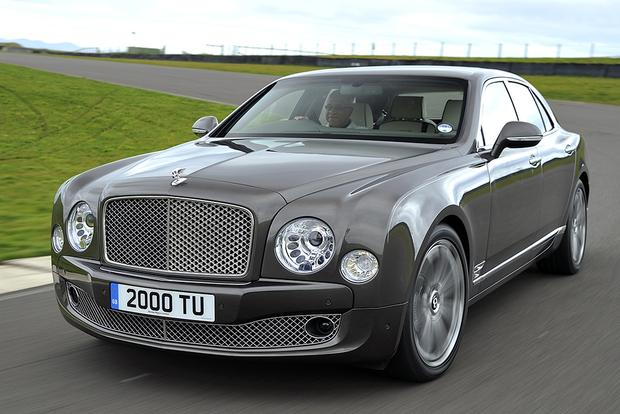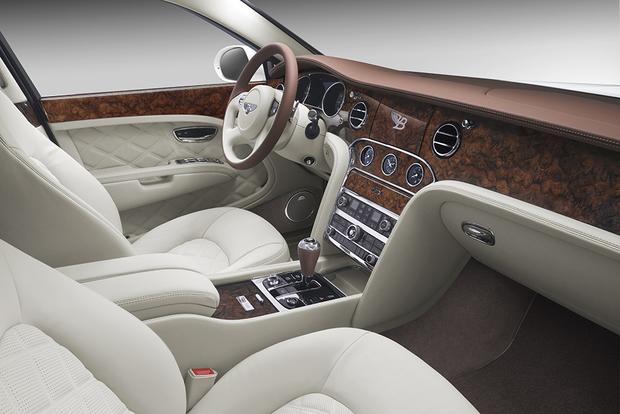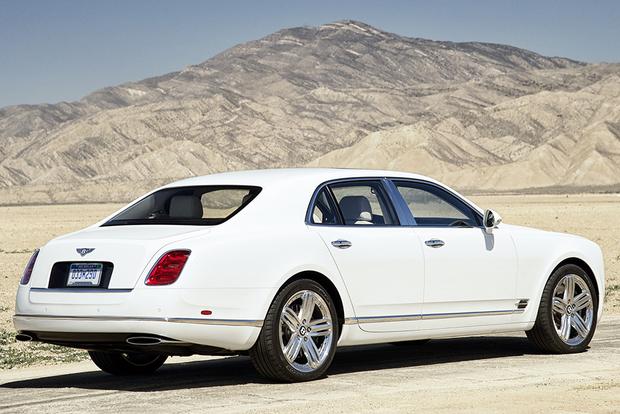 If you're looking for information on a newer Bentley Mulsanne, we've published an updated review: 2018 Bentley Mulsanne Overview
What's New for 2015?
The 2015 Bentley Mulsanne adds a high-performance Speed variant for the latest model year.
What We Like
Incredibly luxurious; amazing ride comfort; surprisingly strong performance; massive presence See the 2015 Bentley Mulsanne models for sale near you
What We Don't
$100,000 more than a Flying Spur, which offers each of the aforementioned advantages
Overview
Bentley is one of a select few automakers at the top of the luxury-brand pyramid, and at the top of the Bentley pyramid is the Mulsanne: a full-size, highly equipped, no-excuses luxury sedan that offers huge pricing, huge equipment levels and a huge price tag.
Let's get that price tag out of the way first: The Mulsanne starts around $305,000 with shipping, and that's before options. Upgrade to the new-for-2015 high-performance Mulsanne Speed, and you should expect to pay an even more astounding $337,000 with shipping, also before any optional extras.
So what does $300,000 buy you in the world of luxury sedans? Of course, there's an amazing engine: a 6.75-liter V12 that offers 505 horsepower and 752 lb-ft of torque in the base model or an exciting 530 hp and 811 lb-ft of torque in the new-for-2015 high-performance Mulsanne Speed. Despite a curb weight of nearly 6,000 pounds, Bentley claims the standard model will scoot to 60 miles per hour in around 5 seconds on its way to a top speed of 184 mph.
And then there's the equipment: The Mulsanne comes standard with 20-inch alloy wheels, power-latching doors, self-leveling air suspension, leather upholstery throughout nearly every inch of the cabin, heated and power-adjustable front and rear seats, an 8-in center touchscreen and a 14-speaker sound system. Options include a wide range of high-end touches, trims and finishes on just about every surface you can imagine.
Our only gripe? Despite its $300,000-plus price tag, the 2015 Bentley Mulsanne has a hard time distinguishing itself from the Bentley Flying Spur, which is the brand's entry-level sedan. The Flying Spur offers more power, better performance and a similar level of standard equipment, all for around $100,000 less.
But to some Bentley customers, only the flagship model will do, and it's those highly particular buyers to whom the Mulsanne is specifically tailored. Find a Bentley Mulsanne for sale