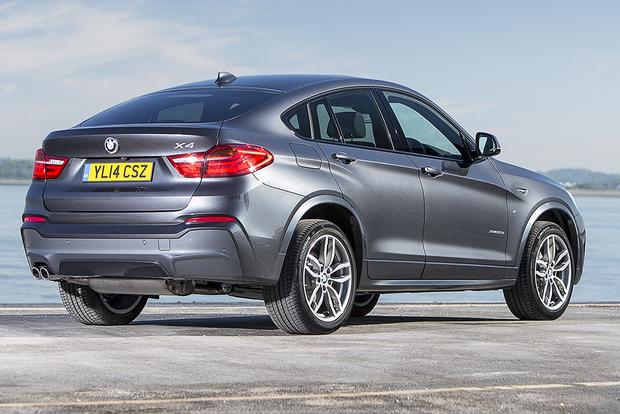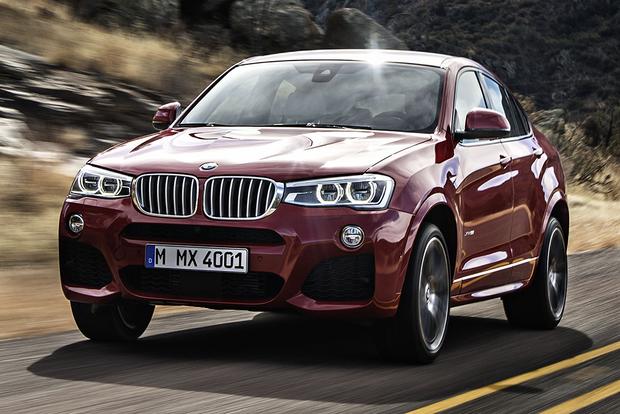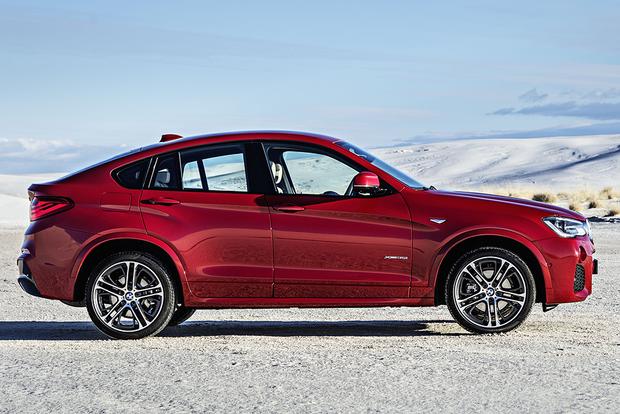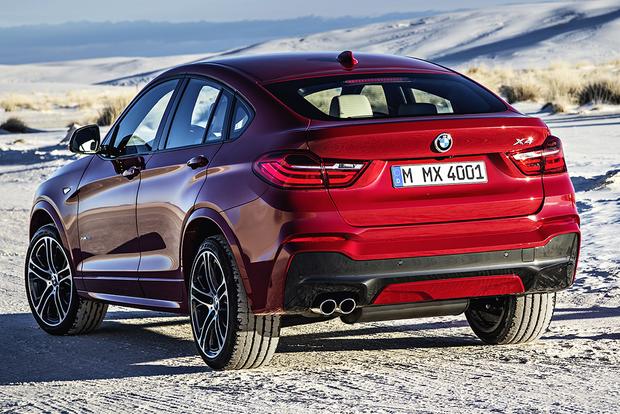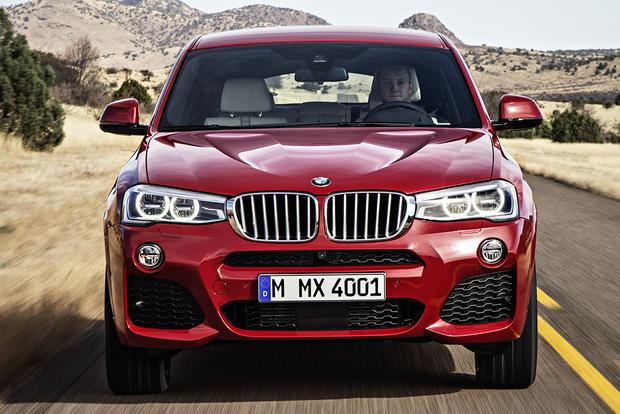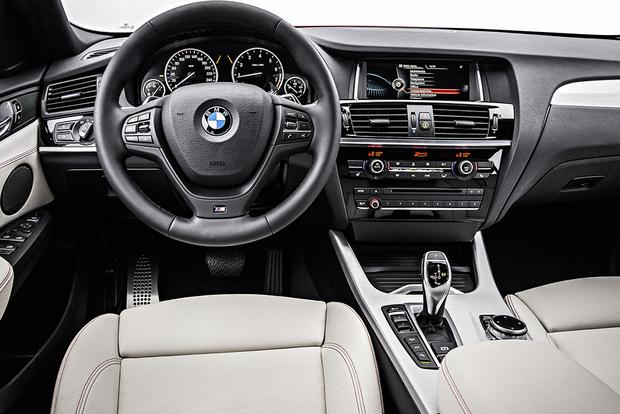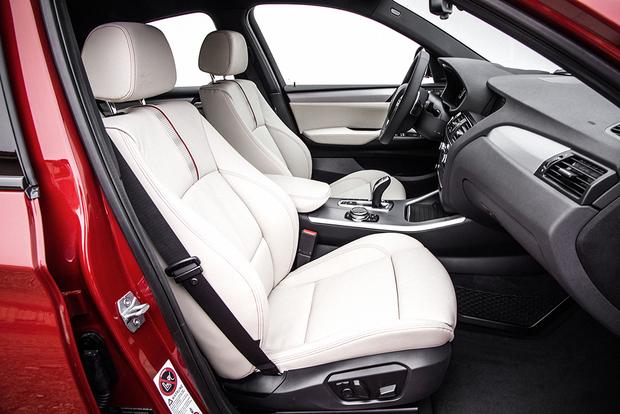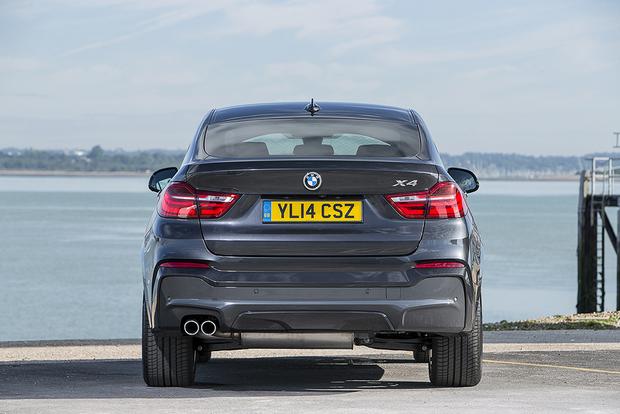 If you want a quick summary on the 2015 BMW X4 xDrive35i crossover, think about the relationship between BMW's larger X5 and X6 siblings. The former is squarish and practical, while the latter is sleek, is sporty and compromises on space. It's the same story with the X3 and the all-new X3-based 2015 X4. Sensible folks may flock to the X3 and its slightly lower price point, while rebels may embrace the premium X4's fastback roofline, regardless of its effect on versatility.
Is the X4 as satisfying to drive as the high-performance, physics-defying X6? Is it entertaining enough to overcome its deficiencies? We took a real-world spin in an X4 xDrive35i to get acquainted with this oddball BMW.
Tight Quarters
There's no way around the X4's diminished dimensions relative to the X3. Its cargo area checks in at a modest 17.7 cu ft., trailing the X3's by a whopping 10 cubes, while maximum capacity with the rear seatbacks folded is just 49.4 cubes to the X3's 63.3. Put simply, the X3 has a true crossover's measurements, while the X4 is closer to compact-hatchback territory. That's a difference you'll notice if you need to haul a bunch of stuff around town, and it's apparent even if you're just throwing a couple of golf bags in the back.
Rear-seat comfort is another casualty of the X4's rakish roofline. Because the plunging roof impinges on rear headroom, BMW elected to lower the rear seat, effectively eliminating thigh support for longer-legged passengers. It's fine for quick trips, but the long-haul comfort of the X3's elevated bench isn't present in the X4. Remember, you're paying more for this less practical X3 variant.
Awesome Engine
One aspect of the X4 xDrive35i that's above criticism is the turbocharged 3.0-liter inline-6 engine under the hood. Conservatively rated at 300 horsepower and 300 lb-ft of torque, the N55 motor tends to turn everything it touches into a world-class ride, and it's more of the same here. When you goose the X4 xDrive35i's throttle, the seamless, unrelenting acceleration makes this high-riding hatchback feel like a genuine sports car. BMW estimates that you'll get to 60 miles per hour from rest in just 5.2 seconds, and we believe it. The 8-speed automatic is another highlight, serving up buttery-yet-precise shifts under all circumstances. If you appreciate highly engineered performance, you're going to be smitten by this masterpiece of a powertrain.
Capable Handling
There's no doubt that the all-wheel-drive X4 is quite agile for a crossover, inspiring confidence in most scenarios with its trusty steering and good body control. You still get the sense that you're sitting far above the road, however, and that can be a little disconcerting when you're really pushing it. We suspect that's partly down to the X4's modest width. It's 4 inches narrower than the X6, and the latter feels more planted during spirited cornering. The X3, meanwhile, is a good athlete in its own right, and it doesn't demand compromises on other fronts. As capable as the X4 is, it's not that much more engaging than the X3. In other words, expect something special, but it's not going to be an M3 in crossover's clothing.
AutoTrader Says
Given the all-around excellence of the X3, you'd have to be a rebel indeed to pay more for the 2015 BMW X4 xDrive35i instead. If you like the X4's styling and engine, that premium might be a small price to pay.