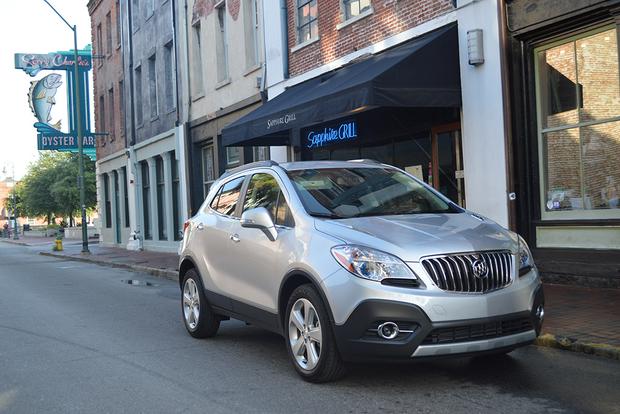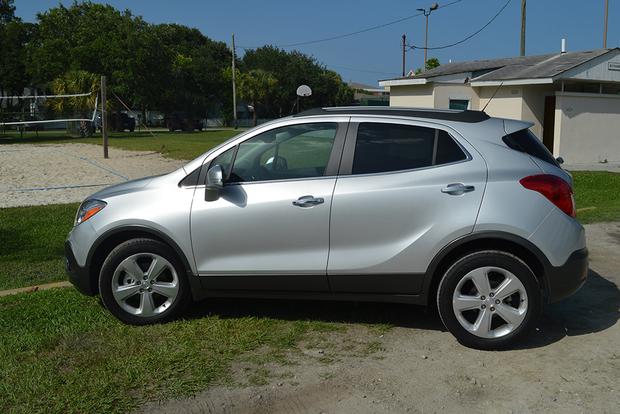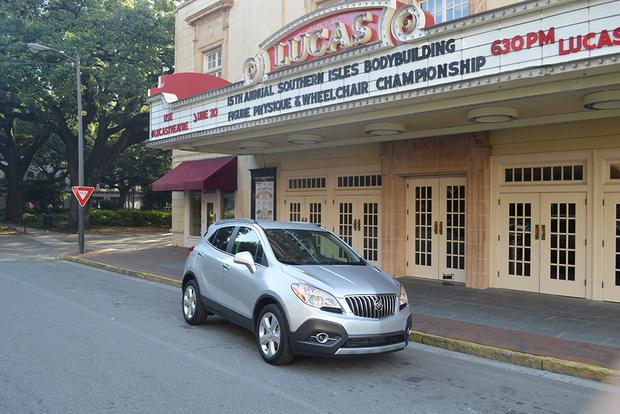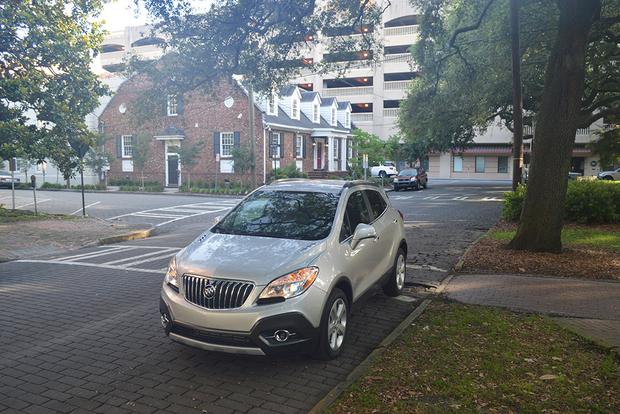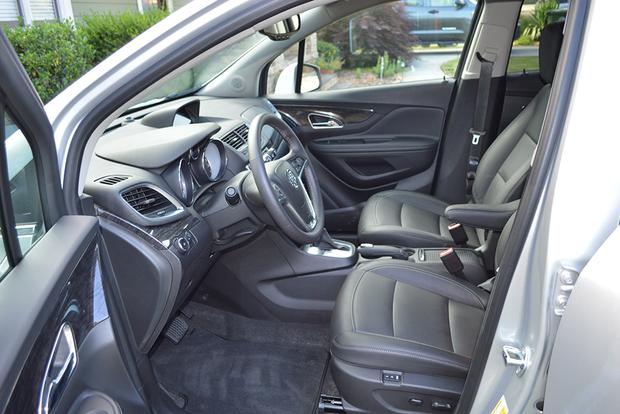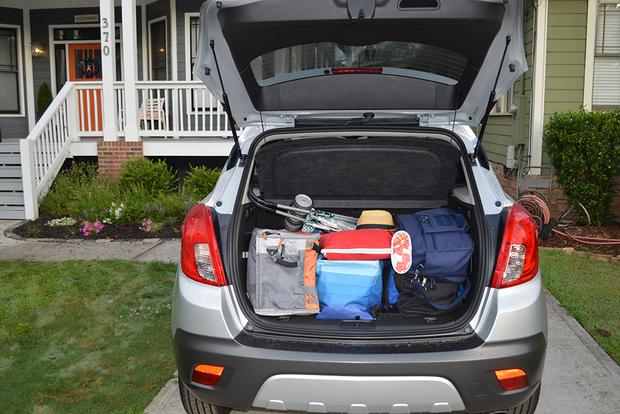 We recently had the opportunity to check out the 2015 Buick Encore for a week. And while we've already released a real-world review with notes from our staffers, we decided to test out the small luxury crossover in a little extra depth. Specifically, we lent the Encore to an editor, Dwight, who took it on a 600-mile road trip from Atlanta to Tybee Island, Georgia -- and now that he's back, here's what he had to say about the Encore's road trip capabilities.
Love the Tech...
It's hard to describe just how much we love the 4G Wi-Fi system that's now standard in the Buick Encore. In one instance, Dwight used the feature to connect to the Waze app, which directed him out of traffic during his long journey. In another instance, while stuck in traffic for nearly two hours, his wife was able to entertain his son by using an iPad hooked up to the Wi-Fi connection -- no crying baby makes for a much more pleasant trip. And on the way down to Tybee Island, Dwight's family had three devices connected and a strong signal the whole time. It's nice to be able to make such a long trip without using any of your cell phone's data plan.
With that said, Dwight also reported a few minor tech drawbacks. Namely, he noted that the navigation system was a little cumbersome to use (specifically when you're inputting an address), and he further noted that the system could do a better job rerouting drivers away from heavy traffic.
...But Not the Back Seats
Unfortunately, Dwight couldn't find much he liked about the Encore's back seat -- or its cargo area. Carrying a toddler with a car seat, Dwight noted that the SUV seemed maxed out, and when his wife moved in back to handle the toddler, she felt squeezed by the interior's small size. Regarding the cargo area, Dwight mentioned that it "couldn't even store a compact stroller," and further noted that it "doesn't provide much room to take a trip for more than two days with a family." That's normal for this subcompact crossover segment, but it's not high praise for drivers interested in a family-friendly SUV. Shoppers who want a luxury-oriented SUV that easily accommodates a small family might want to step up to an Acura RDX, Lincoln MKC or GMC Terrain.
Other Tidbits
While most of Dwight's remarks were related to the Encore's technology and its interior space, he also shared a few other important tidbits. Most notably, he mentioned that the Encore is pleasant to drive, offering a comfortable ride and, in most cases, good acceleration -- except for a few steep hills and quick highway on-ramps. Dwight also noted that the Encore's small size made it perfect for traversing the congested streets of Savannah in the summer, and he was impressed with the SUV's overall trip fuel economy figure of 26 miles per gallon. The combination of highway driving and navigating tight city streets is clearly within the Encore's sweet spot.
Our Take
In all, we think the 2015 Buick Encore is a good crossover, but not a great crossover for a family road trip. Dwight says it best, remarking that the Encore "is ideal if you're an empty nester or a single person who doesn't need to take more than two people on a trip." Otherwise, the SUV's rear seats and cargo area are just too small for any real road trips. Fortunately, Buick has a solution for this problem: the larger Enclave, which offers 3-row seating and a lot more cargo room for drivers who want to take a long trip with the whole family.