Car Comparison
2015 Buick LaCrosse vs. 2015 Lincoln MKZ: Which Is Better?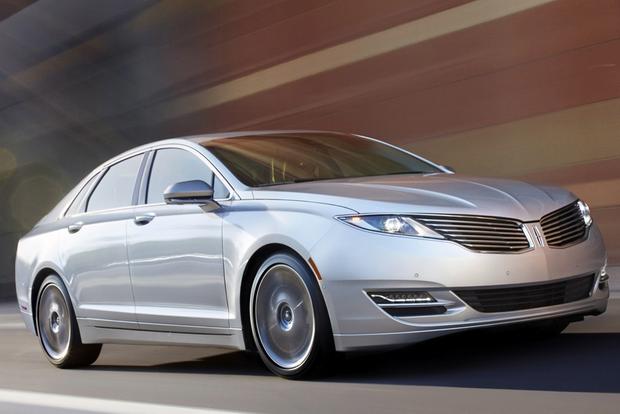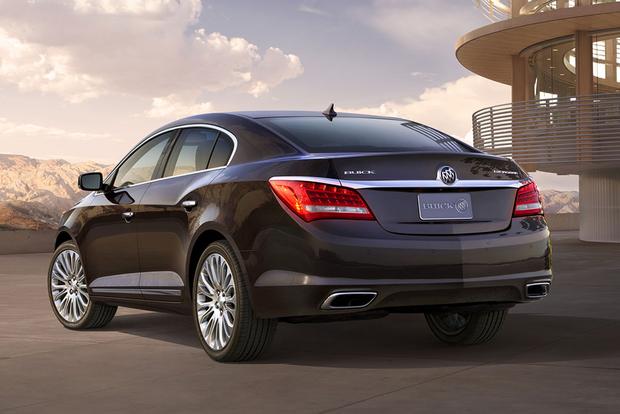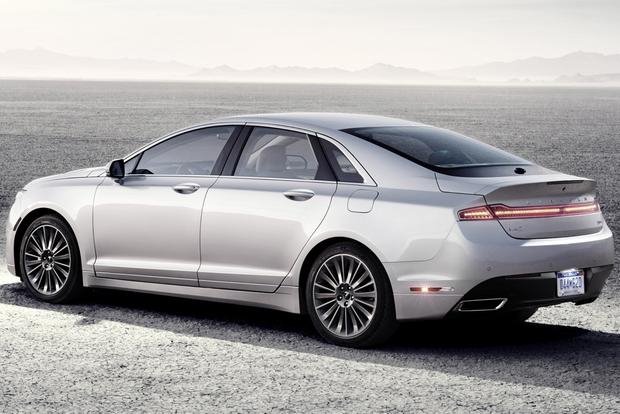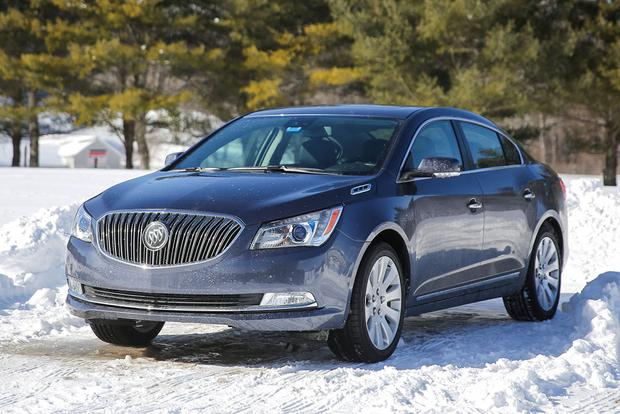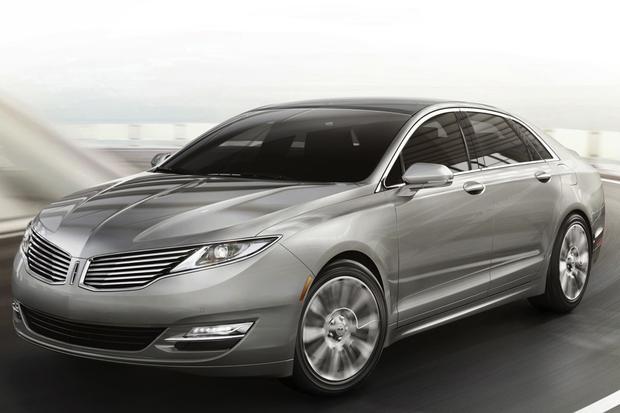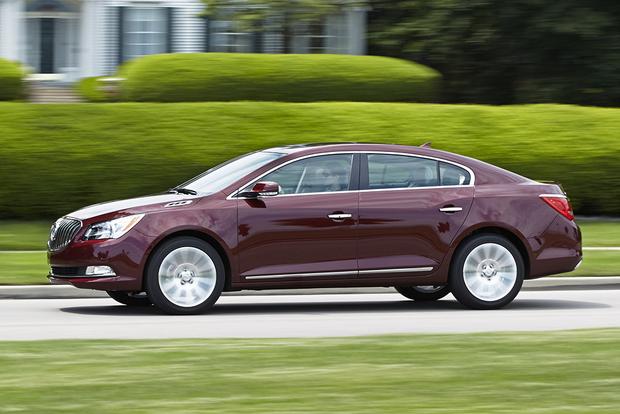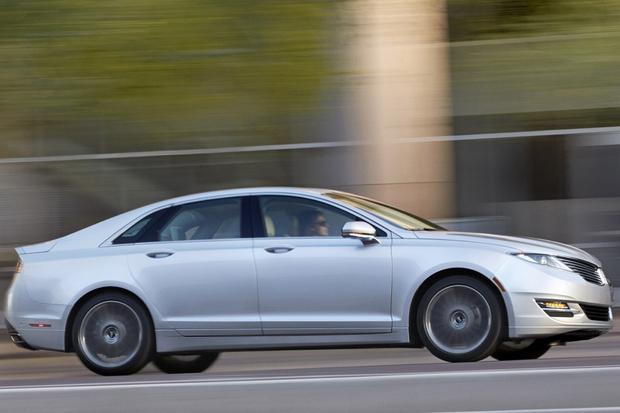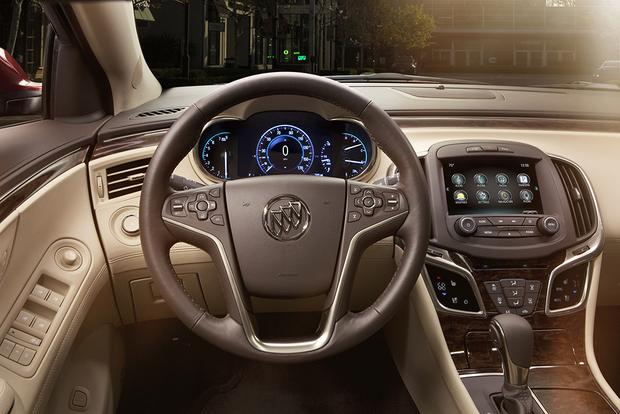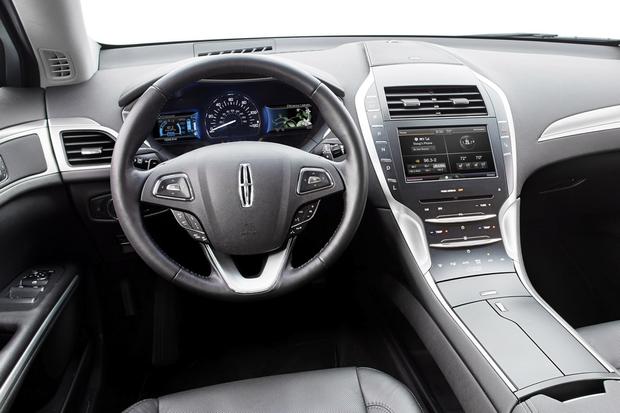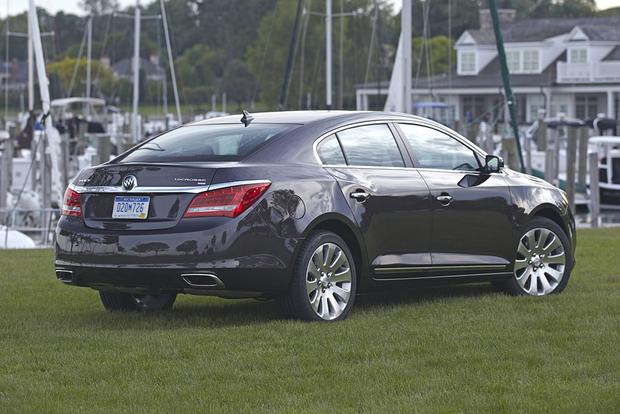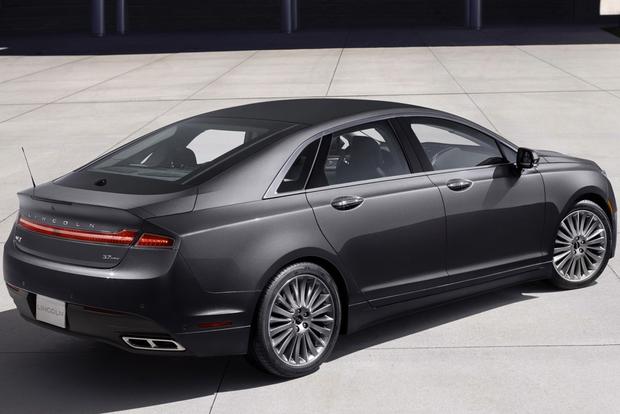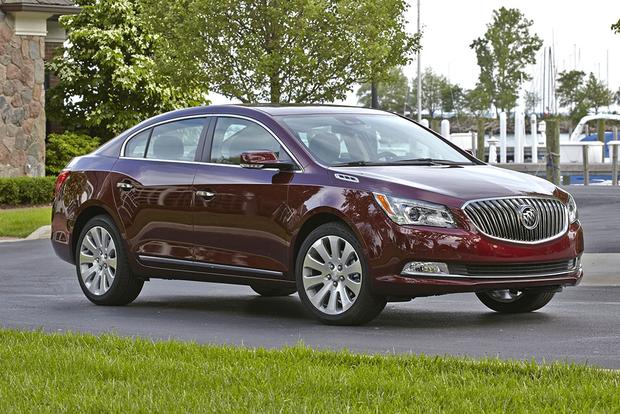 If you're interested in a luxury sedan that prioritizes comfort over sport, you might have your sights set on the 2015 Buick LaCrosse and the 2015 Lincoln MKZ. Both offer roomy interiors, comfortable seats, excellent ride quality and a lot of high-end features and equipment. But which one is better? And which one should you buy? Our latest article helps to answer those questions, but first let's see what's new with the LaCrosse and the MKZ for the 2015 model year.
2015 Buick LaCrosse
The LaCrosse makes a few minor changes for 2015, including the addition of a new base model, newly standard 4G LTE Wi-Fi, a newly standard backup camera and a revised IntelliLink infotainment system.
2015 Lincoln MKZ
The MKZ gains three new standard features for 2015: rear parking sensors, a backup camera and automatic headlights. Otherwise, the sedan is mostly unchanged.
Reliability
Both the Lincoln MKZ and the Buick LaCrosse have earned excellent reliability ratings from J.D. Power since the two models debuted. In fact, both sedans consistently earn the firm's top ratings of better than average and best in class. As for warranty coverage, the two models are the same: Both tout 4 years or 50,000 miles of bumper-to-bumper coverage, and both offer 6 years or 70,000 miles of powertrain coverage. As a result, this category is a toss-up, as we suspect shoppers interested in dependability will find both the MKZ and the LaCrosse to be highly satisfying.
Fuel Economy
The Lincoln MKZ offers three engine choices. Base models use a 240-horsepower 2.0-liter turbocharged 4-cylinder, which returns up to 22 miles per gallon in the city and 33 mpg on the highway. Drivers who want more power can upgrade to a 300-hp 3.7-liter V6, which boasts up to 19 mpg city/28 mpg hwy. Finally, shoppers with a special interest in fuel economy can opt for the MKZ Hybrid, which touts a 188-hp 4-cylinder and gas mileage ratings of up to 41 mpg city/39 mpg hwy.
Meanwhile, the LaCrosse offers only one engine: a 302-hp 3.6-liter V6, which offers up to 18 mpg city/28 mpg hwy.
If fuel economy is your thing, we recommend the MKZ Hybrid. There's no price premium to get the Lincoln's hybrid powertrain, and it offers far better gas mileage than the LaCrosse.
Safety
In crash testing carried out by the federal government's National Highway Traffic Safety Administration, both the LaCrosse and the MKZ earned a perfect 5-star overall rating. Meanwhile, only the MKZ earned a Top Safety Pick score from the nonprofit Insurance Institute for Highway Safety, as the LaCrosse has not yet undergone the firm's full battery of tests.
As for safety equipment, both the MKZ and LaCrosse offer a wide range of today's top gadgets. Both models tout lane-departure warning, forward-collision warning, blind spot monitoring systems and rear cross-traffic alert. But both models offer some unique benefits, too. For example: Only the MKZ comes standard with parking sensors, but only the LaCrosse offers the helpful OnStar system. Only the MKZ offers automated parallel parking, but only the LaCrosse offers GM's unique -- and helpful -- Safety Alert Seat.
So which one is best? We think most drivers will be pretty pleased with the level of safety equipment in both the LaCrosse and the MKZ -- but if there's a specific feature you want, you may find that it's only offered in one model and not the other.
Technology
In terms of technology, both the LaCrosse and MKZ are surprisingly modern. We say surprisingly because that wasn't always the case with Buick and Lincoln sedans of years past -- but these two models are hardly the Buicks and Lincolns you might remember from even just 10 years ago.
With that said, we think the MKZ has a slight technological advantage over its LaCrosse rival, as the MKZ has several high-tech modern gadgets that the LaCrosse just doesn't offer, including the aforementioned automated parallel-parking system, a panoramic sunroof, inflatable seat belts and automatic high-beam control. We also prefer the MKZ's MyLincoln Touch infotainment system to the Buick's less intuitive IntelliLink system.
While we think technophiles will feel at home in either sedan, drivers who want the latest and greatest gadgets should choose the Lincoln over its Buick rival.
Value
With a starting price of around $32,000 with shipping, the LaCrosse's base MSRP dramatically undercuts the MKZ's starting price of $36,000 including destination. But is the Lincoln actually $4,000 better than its Buick rival?
To us, it depends on what you want. The LaCrosse falls short of the MKZ in a few key areas, as it doesn't offer as much technology, an available hybrid powertrain or optional all-wheel drive. If you want those features, you'll have to go for the Lincoln. If you're more interested in getting a comfortable luxury sedan without all the toys, the LaCrosse is the value leader here.
Autotrader's Advice
There are a lot of good things about both the 2015 Buick LaCrosse and the 2015 Lincoln MKZ. Both are comfortable, roomy and well-equipped -- and both offer reasonable pricing, especially compared to luxury-car rivals from European brands such as Audi, BMW and Mercedes-Benz.
But which one is better? It depends on what you want. If you need all-wheel drive, it'll have to be the Lincoln, as the LaCrosse doesn't offer the feature. It's the same story if you want a hybrid powertrain or the latest high-tech features. And the Lincoln's styling is a better choice for drivers interested in getting a modern look, both inside and out. For shoppers who want a comfortable, no-frills luxury sedan, however, the cheaper LaCrosse is the better pick.
Find a Buick LaCrosse for sale