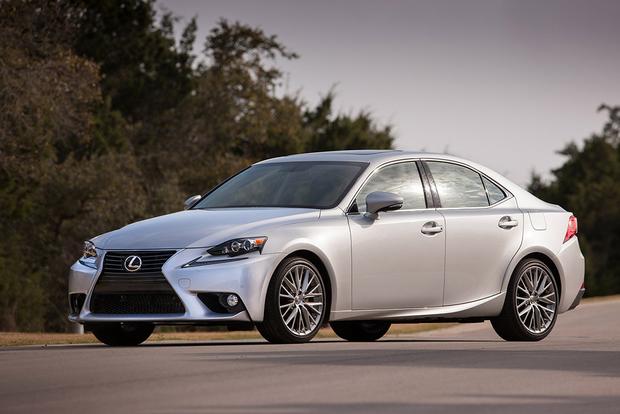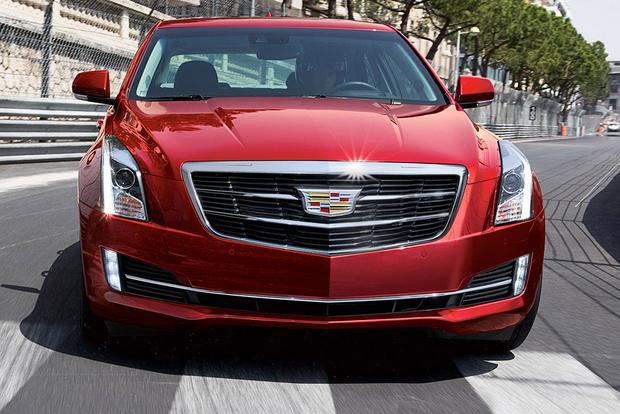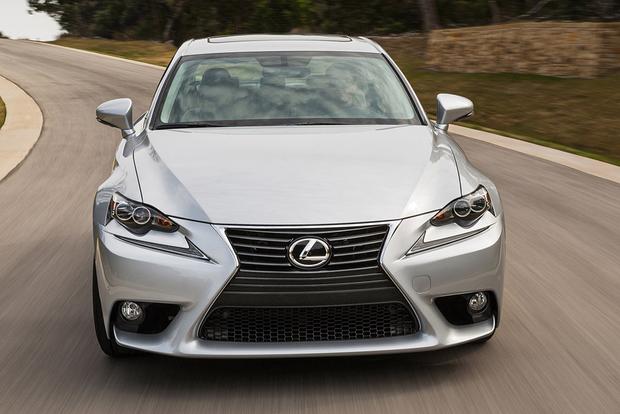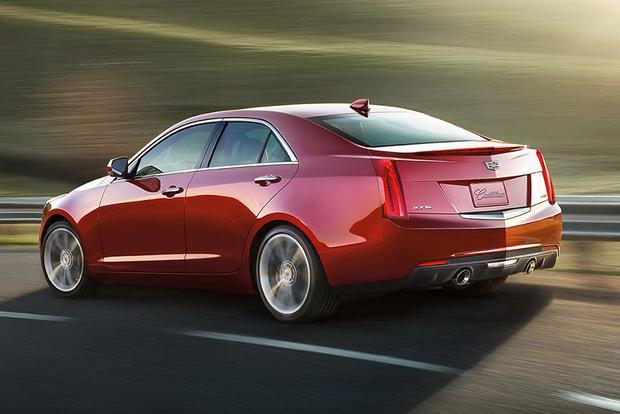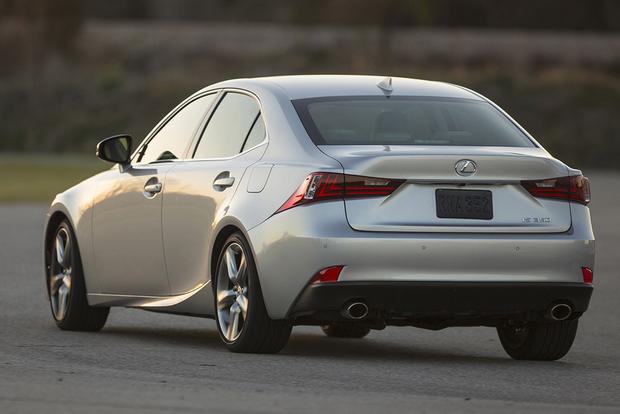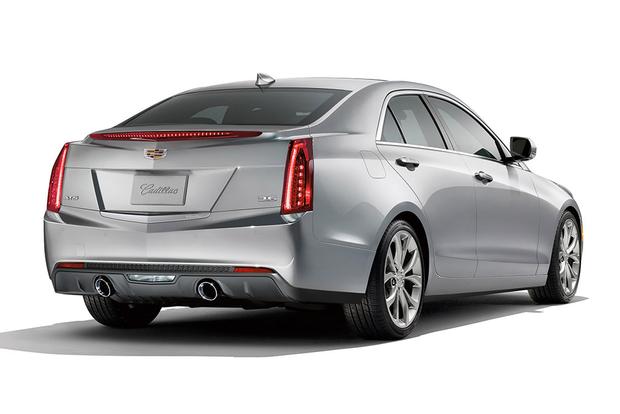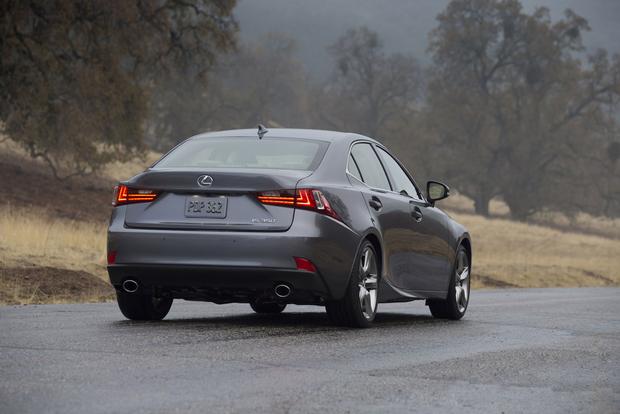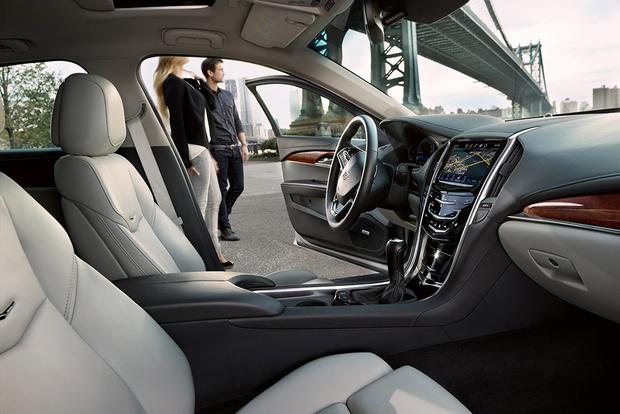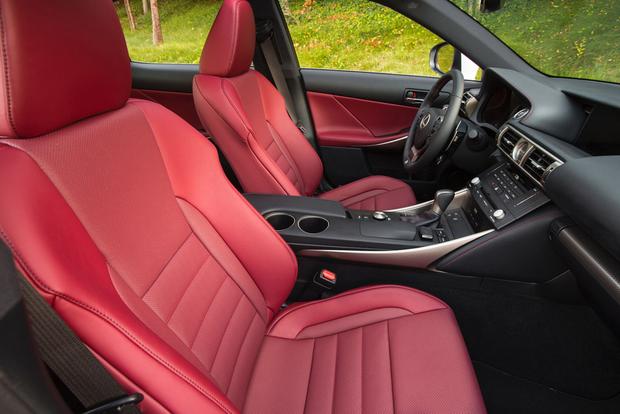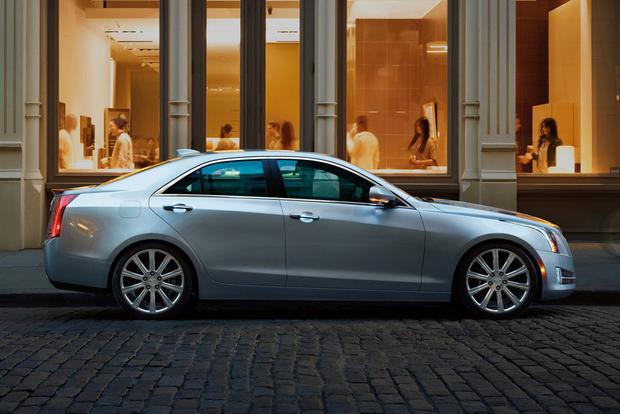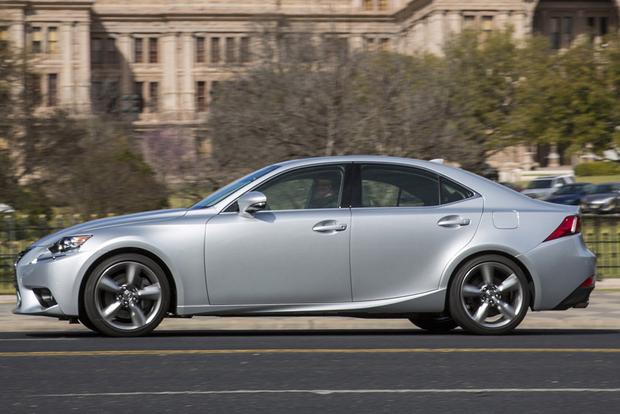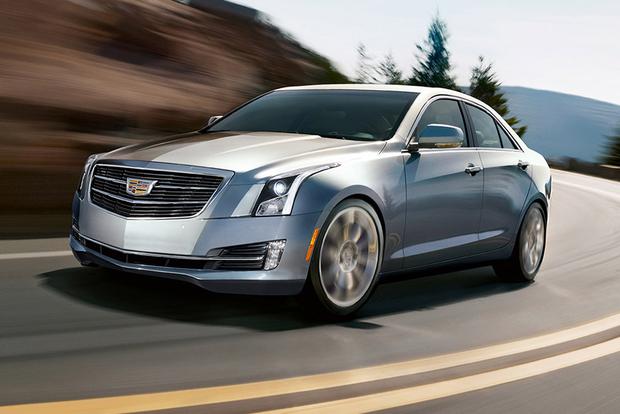 If you're looking for a new luxury sport sedan, you might be tempted to go with an obvious choice, like the BMW 3 Series or Mercedes-Benz C-Class, but there are a few options available for drivers looking to think outside the box. Specifically, we're talking about cars like the 2015 Cadillac ATS and 2015 Lexus IS, which offer bold styling, a lot of equipment and surprisingly sporty demeanors. Which one is better? We've created a close comparison of both models to find out the answer. First, let's see what's new with the ATS and IS for the 2015 model year.
2015 Cadillac ATS
The ATS earns a slight face-lift for the 2015 model year, which includes a new front grille and an updated badge. Other changes include a more potent 2.0-liter turbocharged engine and newly standard 4G LTE in-car Wi-Fi.
2015 Lexus IS
The IS sees only minor changes, including a newly available remote app for the Enform infotainment system, a high-end Crafted Line trim level and an optional heated steering wheel in all-wheel-drive versions.
Reliability
According to reliability experts at J.D. Power, the Lexus IS has earned above average scores for reliability since its redesign in 2014. While J.D. Power hasn't yet rated the ATS, Consumer Reports gives it a below average score for reliability.
As for warranty coverage, the Cadillac has a slight leg up over the Lexus, while both models tout a 4-year or 50,000-mile bumper-to-bumper warranty, only the Cadillac offers an additional two years or 20,000 miles of powertrain coverage. Still, it's not enough to overcome the ATS's poor reliability ratings, so we're awarding this category to the Lexus.
Fuel Economy
Both the ATS and the IS offer several engine options. Base-level ATS models use a lackluster 202-horsepower 2.5-liter V6, which boasts up to 21 miles per gallon in the city and 33 mpg on the highway. By comparison, the base-level Lexus IS 250 uses a 204-hp 2.5-liter V6, which offers up to 21 mpg city/30 mpg hwy.
For drivers interested in more power, the ATS has two choices: a 272-hp 2.0-liter turbocharged 4-cylinder or a 321-hp 3.6-liter V6. The 4-cylinder offers up to 21 mpg city/30 mpg hwy, while the V6 touts 18 mpg city/28 mpg hwy. By comparison, the IS only has one additional engine option: the brawny IS 350 uses a 306-hp 3.5-liter V6 that returns up to 19 mpg city/28 mpg hwy.
Despite the array of engine choices, the bottom line for fuel economy-minded drivers is simple. Both the ATS and IS deliver almost the same fuel economy ratings, save for the 2.5-liter ATS's stronger highway mpg figure. In other words, you probably won't see a huge difference by going for one model over the other.
Safety
In crash testing carried out by the federal government's National Highway Traffic Safety Administration, both the Cadillac ATS and the Lexus IS earned a perfect five star overall rating. Unfortunately, neither car has yet been submitted to a full battery of tests from the nonprofit Insurance Institute for Highway Safety.
As for safety features, the IS and ATS are surprisingly similar. Both offer roughly the same level of standard equipment, with features like side-curtain airbags, anti-lock brakes and a telematics system that provides stolen vehicle tracking and other benefits. The two models also offer the same level of options, including parking sensors, blind spot monitoring, rear cross-traffic alert, lane-departure warning, a backup camera and forward-collision alert. Admittedly, the Cadillac adds a dimension with an automatic braking feature for the forward-collision warning system, but otherwise, these two cars don't offer any noticeable differences when it comes to safety.
Technology
Although the Cadillac ATS and Lexus IS offer some differences in technological features, your own priorities will determine which one you prefer over the other. There's no clear winner in technology when you compare the two models.
For example, only the ATS offers the automatic braking system previously mentioned. The IS touts a 15-speaker audio system, compared to the Cadillac's 10-speaker unit. Only the ATS offers a full-color heads-up display, while only the Lexus boasts a power rear sunshade. Only the Cadillac offers in-car Wi-Fi, while only the Lexus offers an exciting reconfigurable gauge cluster. Which one you pick largely depends on which features you personally prefer.
Value
Although the 2015 Lexus IS and 2015 Cadillac ATS are close on all the key issues listed, pricing is one area where they differ. Specifically, the ATS is a few thousand dollars cheaper than the Lexus, a difference staying roughly the same, even as you progress through both cars' model ranges to upper-level trims and more powerful engines.
To us, this factor makes the ATS a better value than the IS because the Cadillac offers many similarities to the Lexus for less money. It's also the only one of these two choices offering a coupe body style. Some people may disagree, citing Lexus's improved customer service and stronger reliability. To establish your own opinion on value, you'll have to decide how much those items matter to you.
Autotrader's Advice
There's a lot to like about both the Cadillac ATS and the Lexus IS. Both cars offer a lot of equipment, excellent driving experiences, strong safety records and fuel-efficient powertrains, and both do it cheaper than their European rivals. There are some differences, too, most notably the Lexus's stronger reliability record and its famously excellent dealership customer service compared to the Cadillac's lower prices and available coupe body style. Which one is better? Here's our take: if you don't mind the price premium, go for the Lexus. If you're on a tighter budget, choose the Cadillac. Either way, we suspect you'll be pleased with your decision.