Car Comparison
2015 Cadillac Escalade vs. 2015 Infiniti QX80: Which is Better?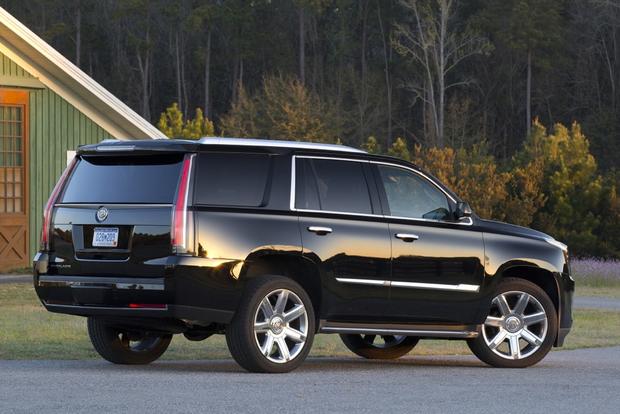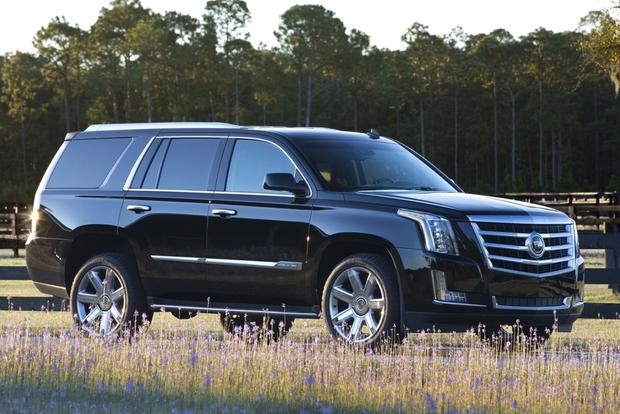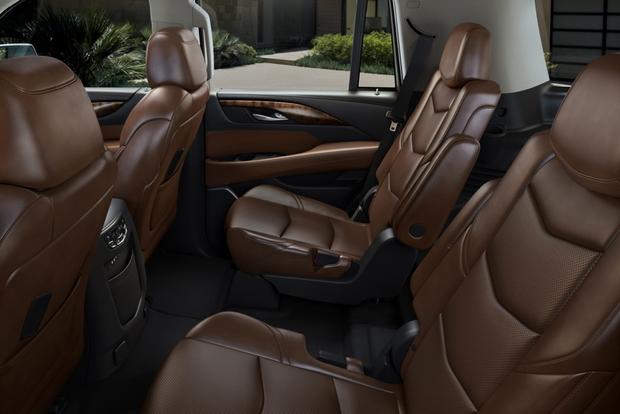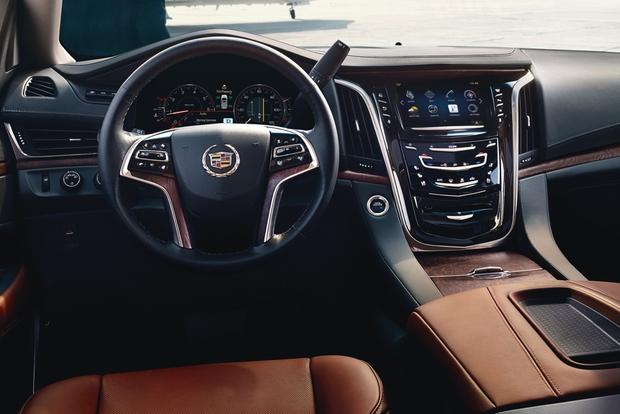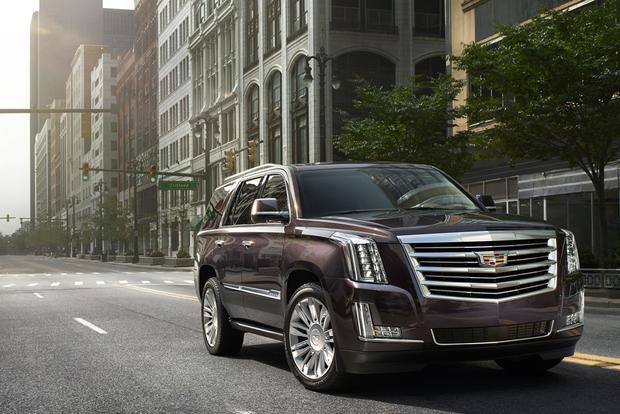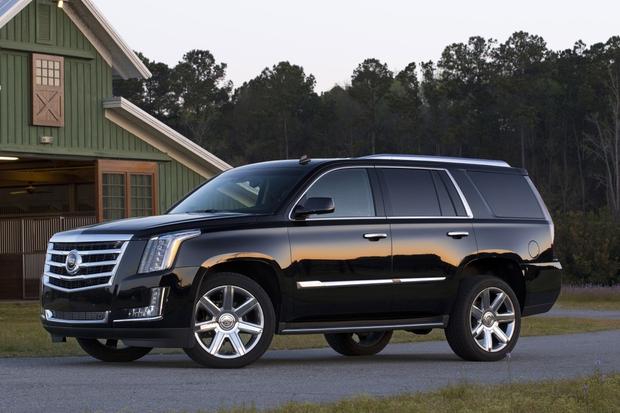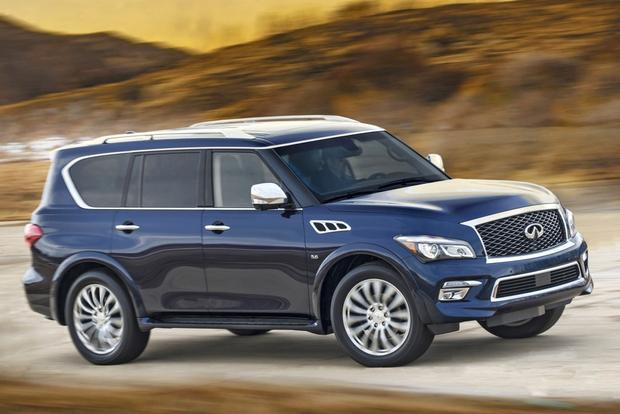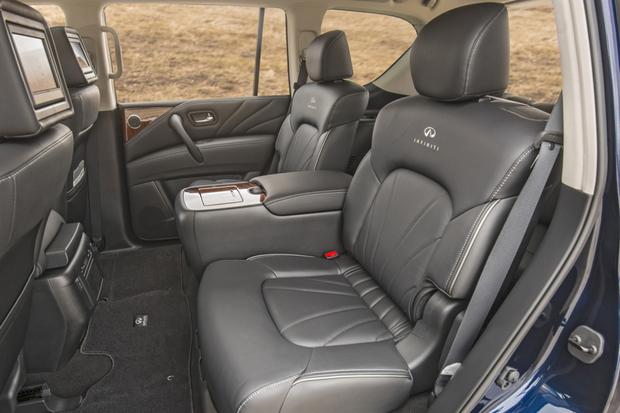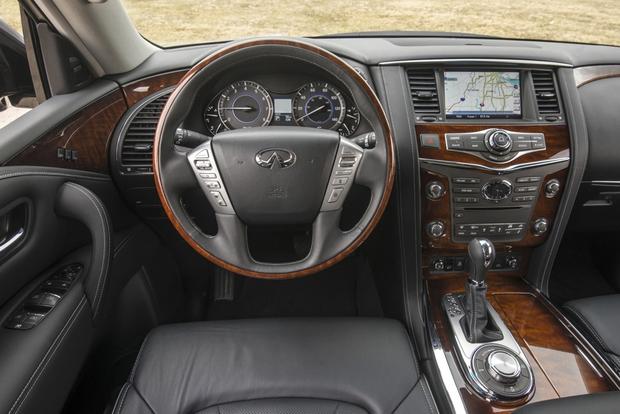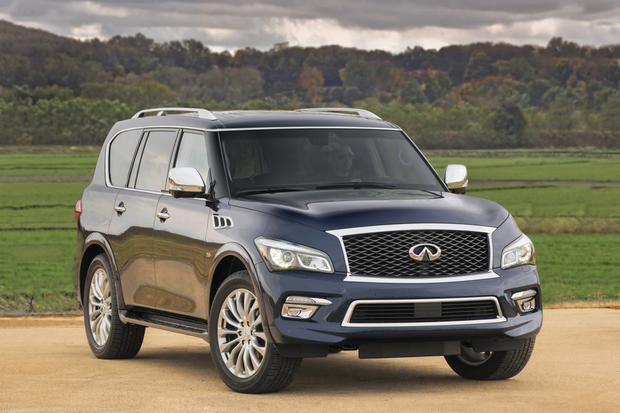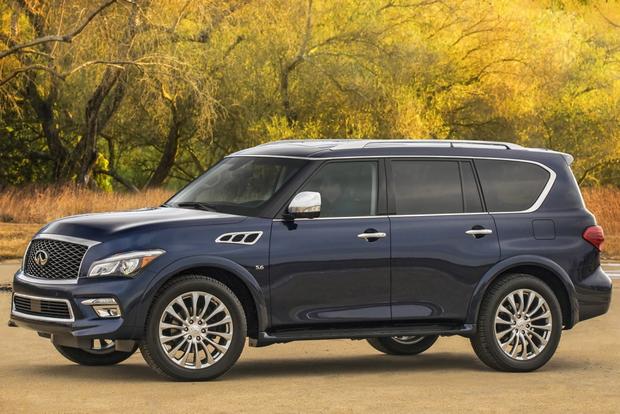 If you're thinking about getting a luxurious new full-size SUV, you probably already have the 2015 Cadillac Escalade and 2015 Infiniti QX80 on your shopping list. Both are popular new models with massive interiors and a wide range of standard and optional equipment -- which is perfect for shoppers who want a capable, luxurious vehicle that's designed to haul around a big family and all of the accompanying accessories. But which one is better? We took a close look to find out -- but first, let's see what's new with both the Escalade and the QX80 for the 2015 model year.
2015 Cadillac Escalade
Like its Chevrolet Tahoe and GMC Yukon siblings, the Escalade is fully redesigned for 2015. Changes include totally new styling, a substantially upgraded interior, a wide range of new standard and optional features and a new V8 that offers more power despite the same 6.2-liter output as the outgoing Escalade's engine.
2015 Infiniti QX80
Last redesigned for the 2011 model year (and renamed the QX80 from QX56 in 2014), the QX80 is completely unchanged for 2015.
Reliability
Although the 2015 Escalade is too new for reliability ratings, last year's model earned a 4-circle score in J.D. Power's Power Circle Ratings -- a figure that indicates better than average reliability. The QX80, meanwhile, earned an average 3-circle score.
In terms of warranty length, neither vehicle has a significant upper hand. Powertrain warranties are the same -- six years or 70,000 miles -- while bumper-to-bumper warranties vary only slightly: The Cadillac offers four years or 50,000 miles, while the Infiniti boasts four years or 60,000 miles.
In the end, reliability is a toss-up -- though we might give a slight advantage to the Escalade if the new model is able to match its predecessor's Power Circle Rating.
Fuel Economy
Most luxury SUVs offer mediocre fuel economy, and the Escalade and QX80 are no exception. When comparing the two, you'll find that the Escalade fares slightly better: its 420-horsepower 6.2-liter V8 returns 15 miles per gallon in the city and 21 mpg on the highway with 2-wheel drive, or 14 mpg city/21 mpg hwy with 4-wheel drive. Meanwhile, the Environmental Protection Agency says that the QX80 model's 400-hp 5.6-liter V8 returns just 14 mpg city/20 mpg hwy with either 2- or 4-wheel drive. So while we award this category to the Escalade, we caution you not to expect stellar gas mileage regardless of which SUV you choose.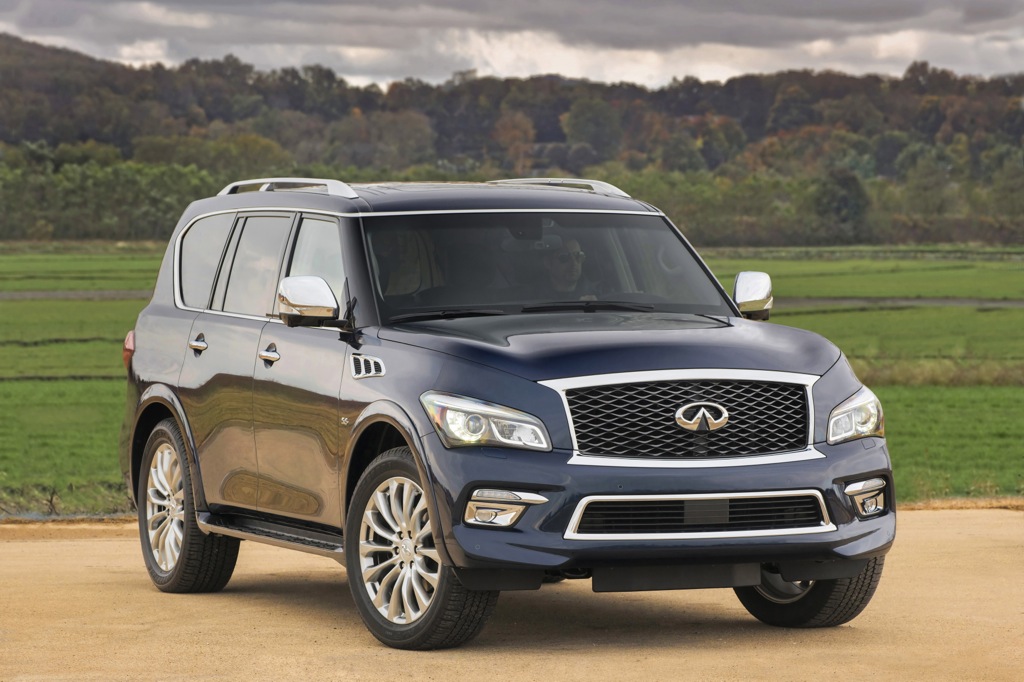 Safety
Due to its low production volume, the Infiniti QX80 has not been crash-tested by the federal government's National Highway Traffic Safety Administration (NHTSA). Likewise, the Escalade is too new to have been tested by NHTSA.
When it comes to safety features, the two SUVs offer just about everything -- either as standard or optional equipment. Both offer a lane-departure warning system, a blind spot monitoring system, forward-collision alert and rear cross-traffic alert. And they both come standard with side-curtain airbags, front and rear parking sensors and a backup camera.
In the end, however, the Infiniti offers a few exclusive features that the Escalade simply doesn't have. Our favorite is the excellent Around View 360-degree camera system, which uses four cameras to make it tremendously easy to squeeze into tight spaces -- a huge benefit for vehicles as big as these. The Infiniti also offers forward-collision mitigation and even a lane-keeping assist feature that will help steer the SUV back into its lane should you start to drift away from your intended path. While we're impressed with the capabilities of GM's OnStar system, we like the geo-fencing and maximum speed notifications offered by the Infiniti Connection system.
We would never say that the Escalade is short on safety features, but the QX80 goes above and beyond our expectations. As a result, it gets our recommendation in terms of safety.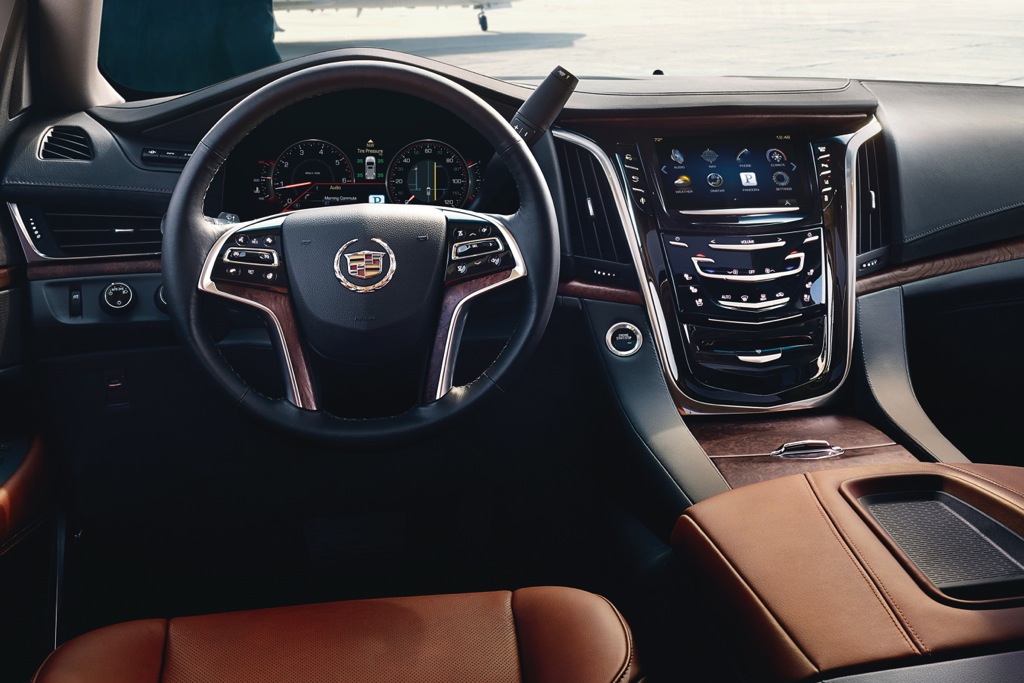 Technology
Apart from a few differences in safety technology, the QX80 and Escalade largely offer the same level of high-tech gadgets, which is virtually everything you could think of. There is available adaptive cruise control, automatic high beams and a dual-screen rear entertainment system. There's an available 15-speaker Bose sound system in the Infiniti -- trumped just slightly by the 16-speaker system in the Cadillac. In other words: we suspect technophiles will appreciate either of these SUVs, regardless of which one they choose. As a result, we think there's no clear winner when it comes to technology.
Value
Although the Escalade and QX80 are relatively similar in a lot of our categories -- safety features, technology, engine power, reliability -- the QX80 boasts a huge value advantage over the Escalade. It offers nearly everything that's included in the Escalade -- along with a few more available safety features -- for just $64,000 with shipping. While that's certainly a hefty price tag, it's a far cry from the Escalade's base price of just under $74,000 with shipping. To us, it's hard to justify the extra $10,000 for the Cadillac, unless you're seriously intent on getting the "latest and greatest" with the newly redesigned Escalade.
AutoTrader's Advice
For many shoppers, the 2015 Cadillac Escalade represents the pinnacle of the luxury SUV -- largely due to its expressive styling, its muscular powertrain and its excellent name recognition. The icing on the cake is the fact that it's all new for 2015, with a substantially improved interior, new styling and new features. But we think the QX80 is a better buy, offering just about everything the Escalade does for around $10,000 less.
Find a Cadillac Escalade for sale